Reviews: Opera onstage and loosely adapted for film
Benjamin Millepied's Carmen makes an intriguing movie, while Verdi's Macbeth for the COC is bloody good theatre; plus a Seagull extension giveaway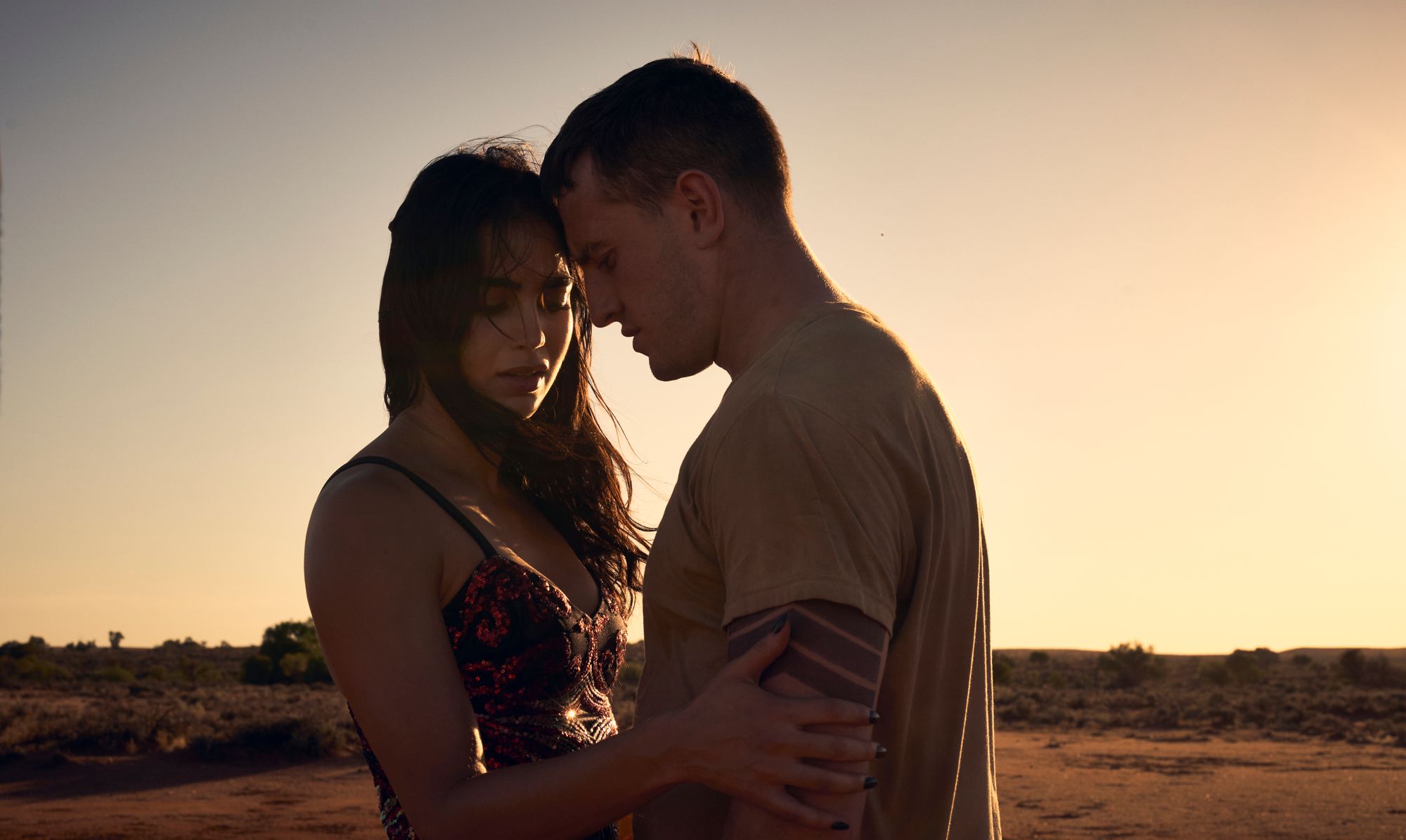 CARMEN directed by Benjamin Millepied, written by Alexander Dinelaris Jr., Loïc Barrère and Millepied, starring Melissa Barrera, Paul Mescal and Rossy de Palma. A Sony Classics release. 116 minutes. Some subtitles. Opens May 5 in select theatres. Rating:  ✭✭✭
✅ = Critic's pick / ✭ or ✭✭ = didn't work for me / ✭✭✭ = recommended / ✭✭✭✭ = excellent / ✭✭✭✭✭ = outstanding, among best of the year
Georges Bizet's Carmen, and the Prosper Mérimée novella that inspired it, is one of the world's most adapted stories ever.
Now Benjamin Millepied, best known for his choreography on the film Black Swan (he's also married to its Oscar-winning star), has made his feature directorial debut with yet another version, although it's so loose you can barely call it an adaptation. "Loose" is also a word you could apply to the film itself.
This Carmen (In the Heights' Melissa Barrera) is a young Mexican woman whose mother is shot down – while flamenco dancing! – by a cartel member in the film's startling opening section. Soon Carmen is making a dangerous journey across the U.S. border.
It's here that she meets Aidan (Aftersun's Paul Mescal), a handsome Marine with PTSD from fighting in Afghanistan, who rescues her from a trigger-happy colleague in a violent exchange. Tailed by the law, the two set off for Los Angeles, where Carmen has been told to look up one of her mother's close friends.
This first half works beautifully. Jörg Widmer's cinematography captures the sun-baked vistas with real poetry, bursts of flames popping up around the central characters as if we know their journey is doomed to meet a fiery end. And Millepied gets a chance to show off his choreography, especially in a haunting nighttime sequence set in an unlikely desert carnival.
The spare script, too, is filled with memorable lines. When someone asks a racist border patrol guard if he speaks Spanish, he retorts, "Why? Do you know how to speak deer?"
Millepied seems less concerned with character and plot than with emotion, and the visuals – as well as Nicholas Britell's atmospheric, almost liturgical score – lend the material weight and gravitas.
Once the pair gets to California, however, despite the welcome presence of frequent Almodóvar actor Rossy de Palma – who resembles a Picasso come to life – the film loses its momentum. It's as if Millepied realizes he needs to resolve the plot, and so he and his co-writers inject a story about a bizarre dance club for de Palma's Masilda and Carmen to bond, as well as an underground fight club for Aidan to earn money to fund the pair's eventual escape.
All of which is a shame, because the leads have a real chemistry, Barrera's dewy-eyed vulnerability and openness meshing with Mescal's combination of wounded sensitivity and strength (okay, his American accent isn't the best).
Millepied has talent – a climactic fight, complete with an appearance by rapper Tracy "The DOC" Curry – is handled in a surprising and novel way. Let's hope in his next feature he finds a way to choreograph everything with more consistent results.
Moody Macbeth rules
Verdi had a lifelong love of Shakespeare; his later operas Falstaff and Otello are considered some of his best, and he always longed to adapt King Lear. Macbeth (Rating: ✭✭✭✭) is an early work, and what makes it fascinating is you can see him trying out things he would later master and perfect.
✅ = Critic's pick / ✭ or ✭✭ = didn't work for me / ✭✭✭ = recommended / ✭✭✭✭ = excellent / ✭✭✭✭✭ = outstanding, among best of the year
David McVicar's new production for the Canadian Opera Company and the Lyric Opera of Chicago is a moody, dark-hued stunner, marred only by a slightly monotonous Act One set and a merely adequate performance in a key role.
One of the composer's innovations was to evoke the Bard's three witches with a female chorus, and McVicar stages their scenes with maximum, full-throttle power. In the opening scene, they populate an ancient church like human vermin, gleefully skittering in and throwing down their Bibles. In an equally effective scene at the beginning of Act 3, they're first seen defiling what seem like corpses left on a battlefield.
More importantly, McVicar helps us focus our attention on Three Apparitions (Giles Tomkins, Charlotte Siegel and Midori Marsh), who seem straight out of The Turn of the Screw and who enable certain actions later on. They're a brilliant addition.
And most importantly, this chorus sounds damned fine, their voices rising to bloodcurdling climaxes here and – when joined by their male counterparts – elsewhere.
While some bits of the adaptation seem odd – King Duncan is a mimed/supernumerary role, and the slaughter of Macduff's family happens offstage – others feel just right. I'd argue that Verdi's version of Lady Macbeth's sleepwalking scene is as effective as Shakespeare's. And by the end, the title role takes on a genuine tragic hue.
Quinn Kelsey's rich, powerful baritone, and nuanced acting, help convince us of that tragic dimension. And he gets rich support from Onay Kose's characterful Banquo, who impresses both vocally and dramatically, especially when he appears after death, carefully lit by David Finn – and Matthew Cairns's heroic Macduff.
Unfortunately, Kelsey's partner-in-crime, Alexandrina Pendatchanska, doesn't have the vocal power to effectively sell her (albeit difficult) arias in the first two acts – a shame, because they're both dramatic showstoppers. Besides lacking heft, she's often lax with her phrasing and seemingly underrehearsed. She's better in her mad scene, where she can draw on her rich lower register. (Soprano Lludmyla Monastyrska takes over the role on May 14.)
John Macfarlane's sets evoke the rugged greys of Scottish life – this could be Game of Thrones' Winterfell – but it's odd to see the pews from the first scene remain in the second, which is supposed to be the Macbeths' home. (Is it set in their chapel?) Later on in the opera, dramatic backdrops evoke fire and the moody pathetic fallacy that every student of Shakespeare once studied.
Besides McVicar's staging and the standout singing (mostly) and choral work, what brings this production to bloody vivid life is Speranza Scappucci's conducting. From the overture onwards, she and the COC orchestra tease out all the subtleties in Verdi's score. Even in the few times when the score doesn't quite match a scene's action, Scappucci finds a way to heighten the emotional stakes of a moment.
As I wrote after her debut here, conducting Rossini's The Barber of Seville, may she make an encore appearance with the COC soon.
Macbeth continues at the Four Seasons Centre (145 Queen West) until May 20. See info here.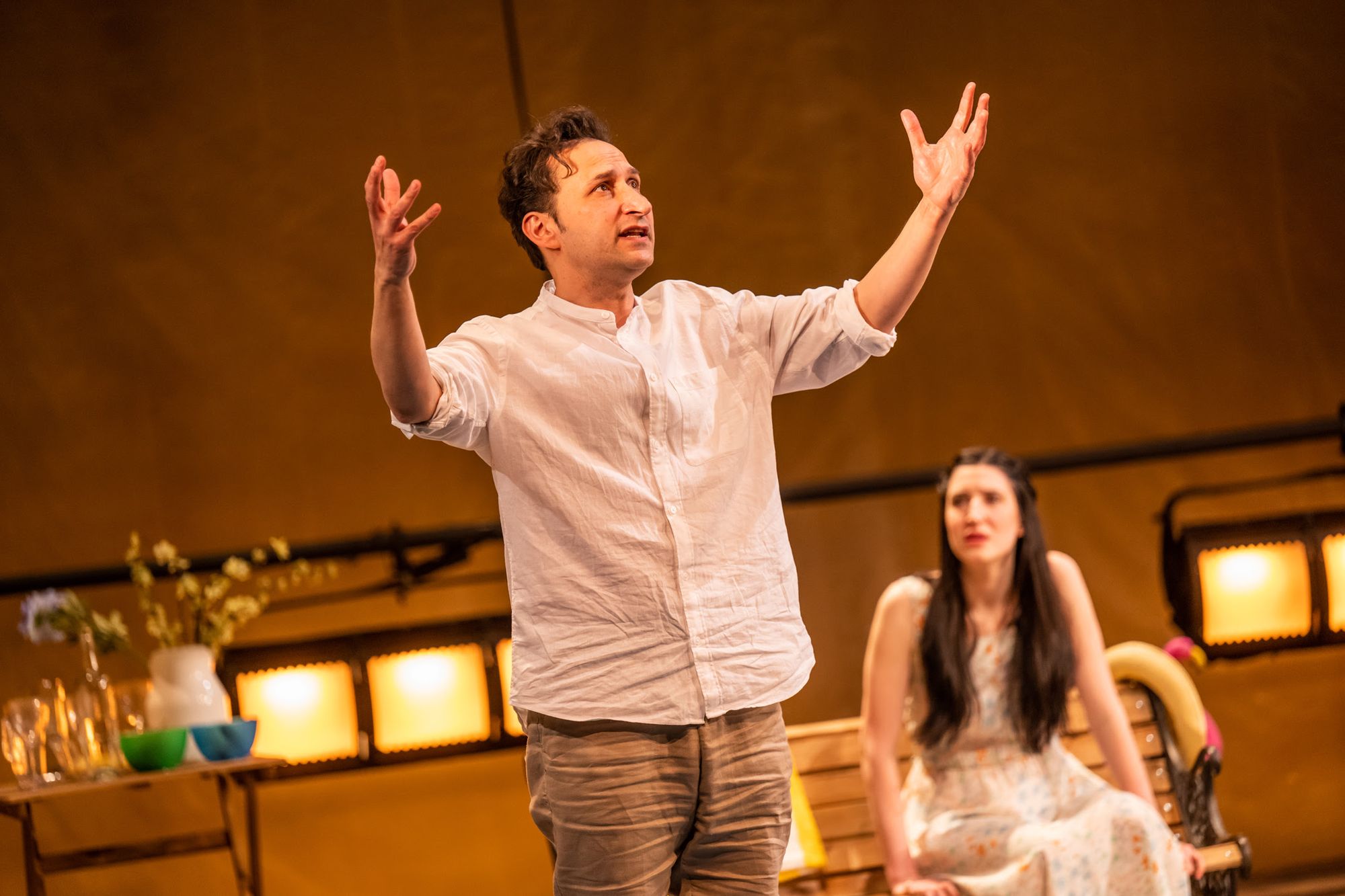 The Seagull soars for another week
Soulpepper has extended Daniel Brooks's haunting production of Chekhov's The Seagull – adapted by Simon Stephens – for another week. The show, one of the best of the year, now closes this Sunday (May 7).
To help spread the word, I'm giving away a pair of tickets to the show, pending availability.
Correctly answer the following question: What 2003 novel did Simon Stephens successfully adapt for the stage?
Please send answers to SoSumiContact@gmail.com, with The Seagull Contest in the subject heading. Deadline for answers is May 1 at 8 pm (ET). The winner will be contacted by email. You can find info about The Seagull's extension here.
***
Contest update: Congratulations to Justin P, Beverley C and Grant T, who all won copies of Robert Greenfield's True West: Sam Shepard's Life, Work, and Times, courtesy of Penguin Random House Canada. Each correctly identified Buried Child as the play that won Shepard the Pulitzer Prize for Drama.