About this site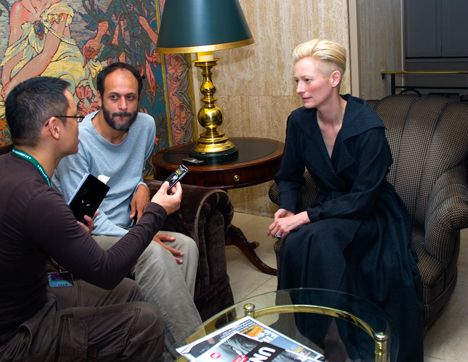 Welcome to So Sumi! My name is Glenn Sumi, and I've been an arts writer and editor for more than 25 years. I wrote my first review (see clipping below) for Toronto's NOW Magazine in November 1997, and I stayed with them on staff as a theatre writer, arts editor (stage and film) and then acting managing editor until they cut off my email access in December 2022.
I was also a weekly on-air pop culture contributor at CTV News Channel for two years, talked about theatre and film on CBC Radio, TVO and other outlets and have written for The Globe & Mail, Xtra!, Quill & Quire and many now defunct publications. Recently, I wrote about the (then) Broadway-bound musical & Juliet for a brand new glossy magazine out of the UK called Musicals.
I've sat on several juries, including the Toronto Film Critics Association, the Toronto Theatre Critics Association, the Juno Awards for best comedy album, the Canadian Screen Awards, TIFF's Canada's Top 10 list and the Chalmers Awards.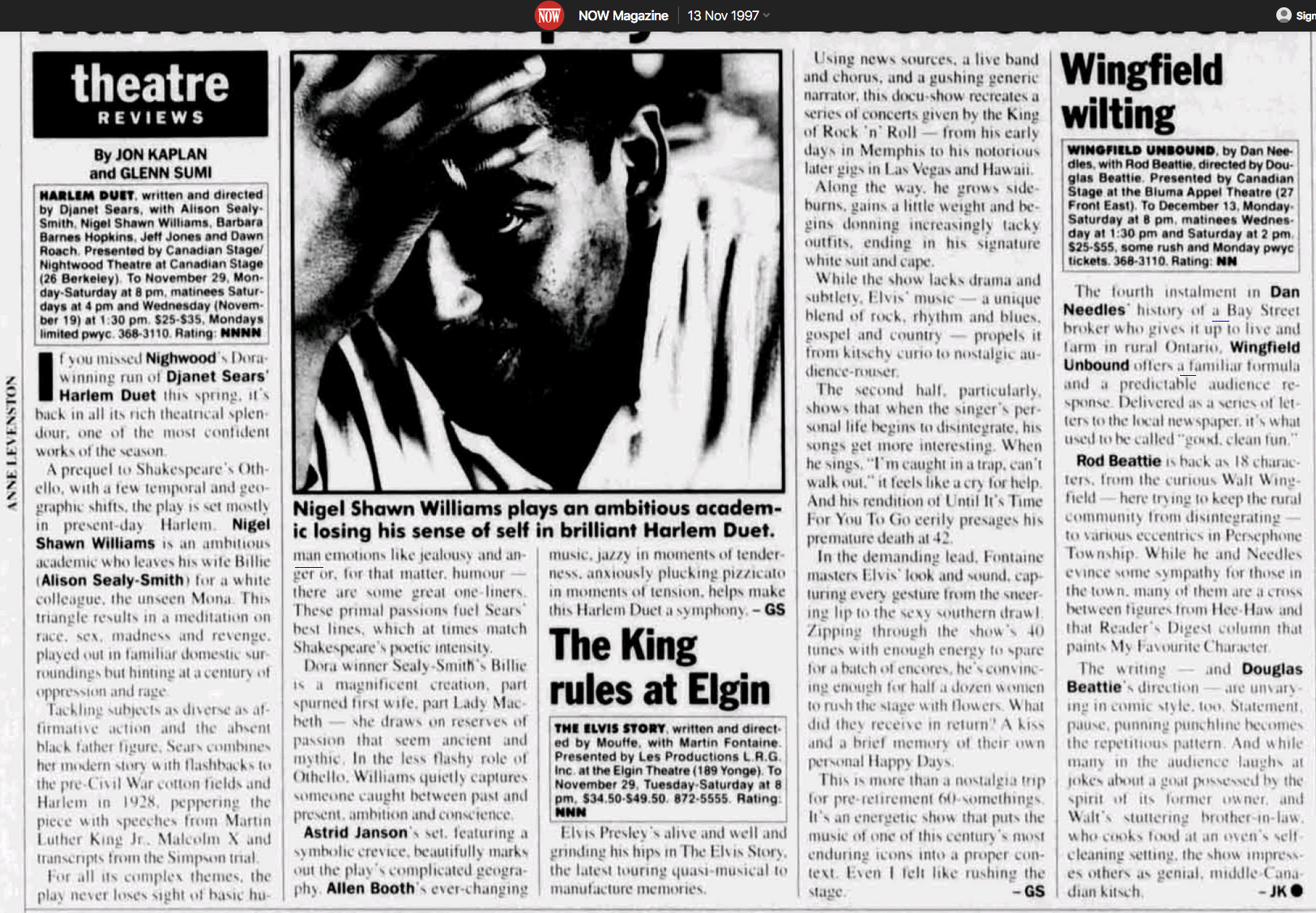 What is So Sumi?
So Sumi is about the Toronto performing arts scene: theatre, comedy, opera, perhaps some dance. I'll cover books, movies and TV if they have a Toronto or performing arts hook.
Because there's so much live theatre in Toronto, most of the content on here will be reviews and free for everyone to read and share; there are so few trustworthy outlets covering live theatre these days that I didn't want to put those behind a paywall.
Email newsletters
If you subscribe, you'll get full access to the website as well as email newsletters about new content when it's available.
If you upgrade to a paid membership, you'll get access to interviews, opinion pieces, contests, trip reports and more. You'll also allow me to cover operating costs and explore new ways of writing about the Toronto performing arts scene.
Fresh content, delivered
Stay up to date with new content sent straight to your inbox! No more worrying about whether you missed something because of a pesky algorithm or news feed.
Meet people like you
Join a community of other subscribers who share the same interests. With some social media sites about to self-destruct because of megalomaniacal, narcissistic billionaire owners, I'm hoping this blog becomes a forum for discussion, arguments, promotion (within reason) and celebration of all aspects of the performing arts.
Thanks for stopping by!
---
Start your own thing
Enjoying the experience? Get started for free and set up your very own subscription business using Ghost, the same platform that powers this website.