A Scott Joplin opera, plays by Governor General's Award-winner Colleen Wagner, Alex Bulmer and an interactive show by Sébastien Heins are among this week's buzzy theatre openings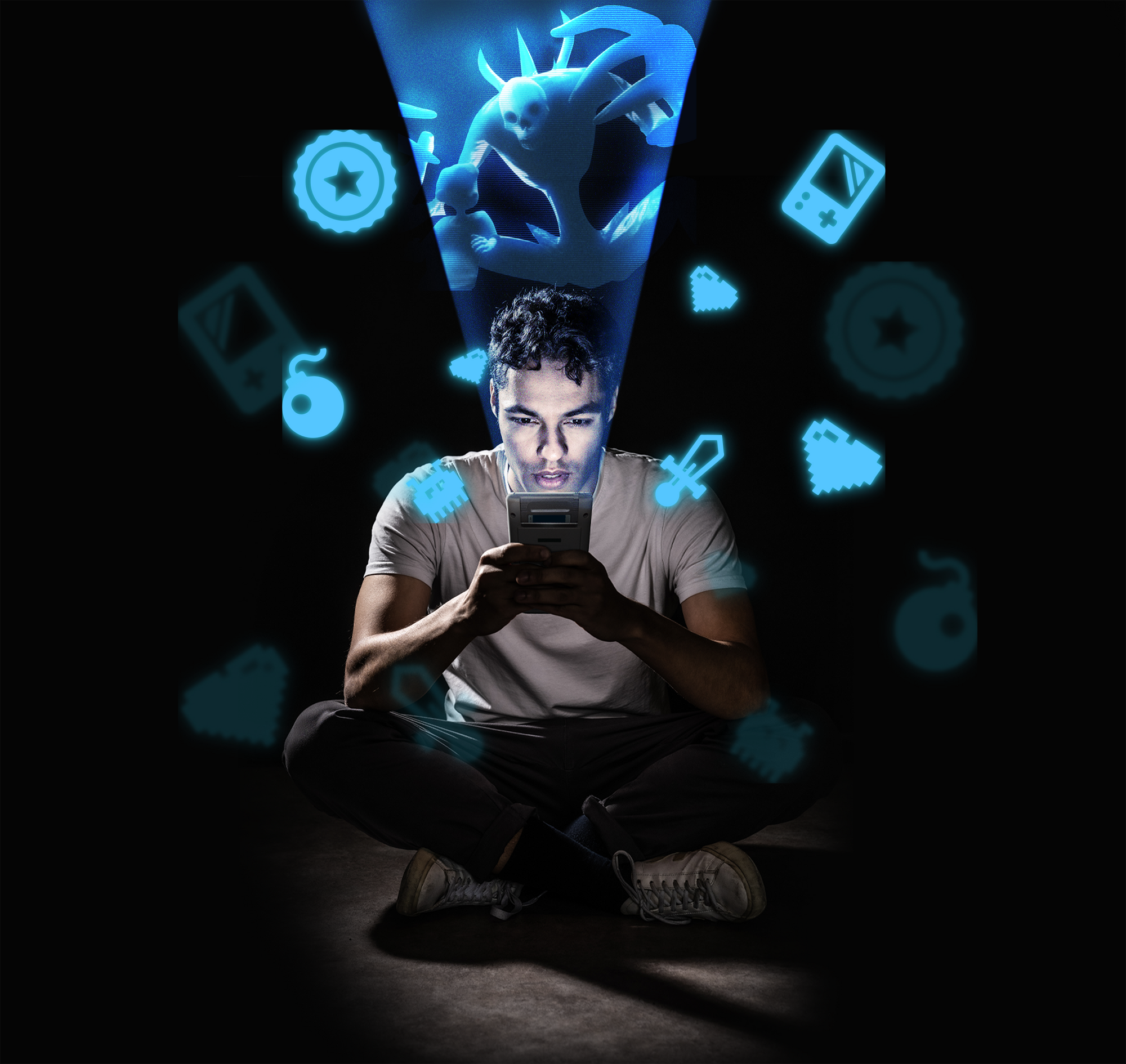 Opening this week (June 5 to 11)
PERCEPTUAL ARCHAEOLOGY (OR HOW TO TRAVEL BLIND) by Alex Bulmer (Crow's Theatre/Fire and Rescue Team). Bulmer adapts her series of essays exploring what it's like to travel blind. The show, directed by Leah Cherniak, has been designed and created for blind and sighted audiences. Opens June 6 and runs to June 25 at Crow's Theatre's Studio Theatre (345 Carlaw). $45-$65. crowstheatre.com
2-SPIRIT CABARET (Buddies in Bad Times/Native Earth Performing Arts). Zachariah Highgate, Tygr Willy, Pansy Chisk, IndigiBabes Burlesque and others perform in this celebration of the strength, beauty and talent of queer and 2-spirit Indigenous people. June 6 at 7:30 pm. Buddies in Bad Times Chamber (12 Alexander). $10-$70. See tickets here.
ARMADILLOS by Colleen Wagner (Factory Theatre). Jani Lauzon directs the world premiere of Wagner's play about actors touring in a new adaptation of a Greek myth who find their lives affected by the show they're doing. In previews, opens June 8 and runs to June 24 at the Factory Mainspace (125 Bathurst). $15-$60, some free tickets available. factorytheatre.ca
AALAAPI | ᐋᓛᐱ from an original idea by Laurence Dauphinais and Marie-Laurence Rancourt (Native Earth Performing Arts/Le Théâtre français de Toronto, in association with Luminato). June 8 to 10 at Ada Slaight Hall (585 Dundas East). luminatofestival.com
BEHOLD, A MAN by Oliver Pitschner (Space Space Revolution). This one act dramedy based on Pitschner's experiences with grief and transhood is about a transgender skeptic who visits a psychic and makes contact with his dead brother. June 8 at 7 pm. $15. Attic Studio (1402 Queen East). See tickets here.
NO SAVE POINTS created and performed by Sébastien Heins (Outside the March presented by Starvox Entertainment in association with Modern Times Stage Company with support from Hilltop Studios and the BMO Lab). Heins navigates five distinct playable worlds in this collision of video games, theatre and memoir. Previews June 6 to 11, then continues to June 25 at the Lighthouse ArtSpace (1 Yonge). $51.98, under 30/artsworkers $36.98, VIP $76.98. outsidethemarch.ca
SCOTT JOPLIN'S TREEMONISHA by Scott Joplin, book and libretto adapted by Leah-Simone Bowen, co-librettist Cheryl Davis (Volcano Theatre/TO Live/Luminato/COC/Soulpepper/Moveable Beast). Previews June 6-8, opens June 10 and runs to June 17 at the Bluma Appel Theatre (27 Front East). $30-$125. tolive.com
                               Currently playing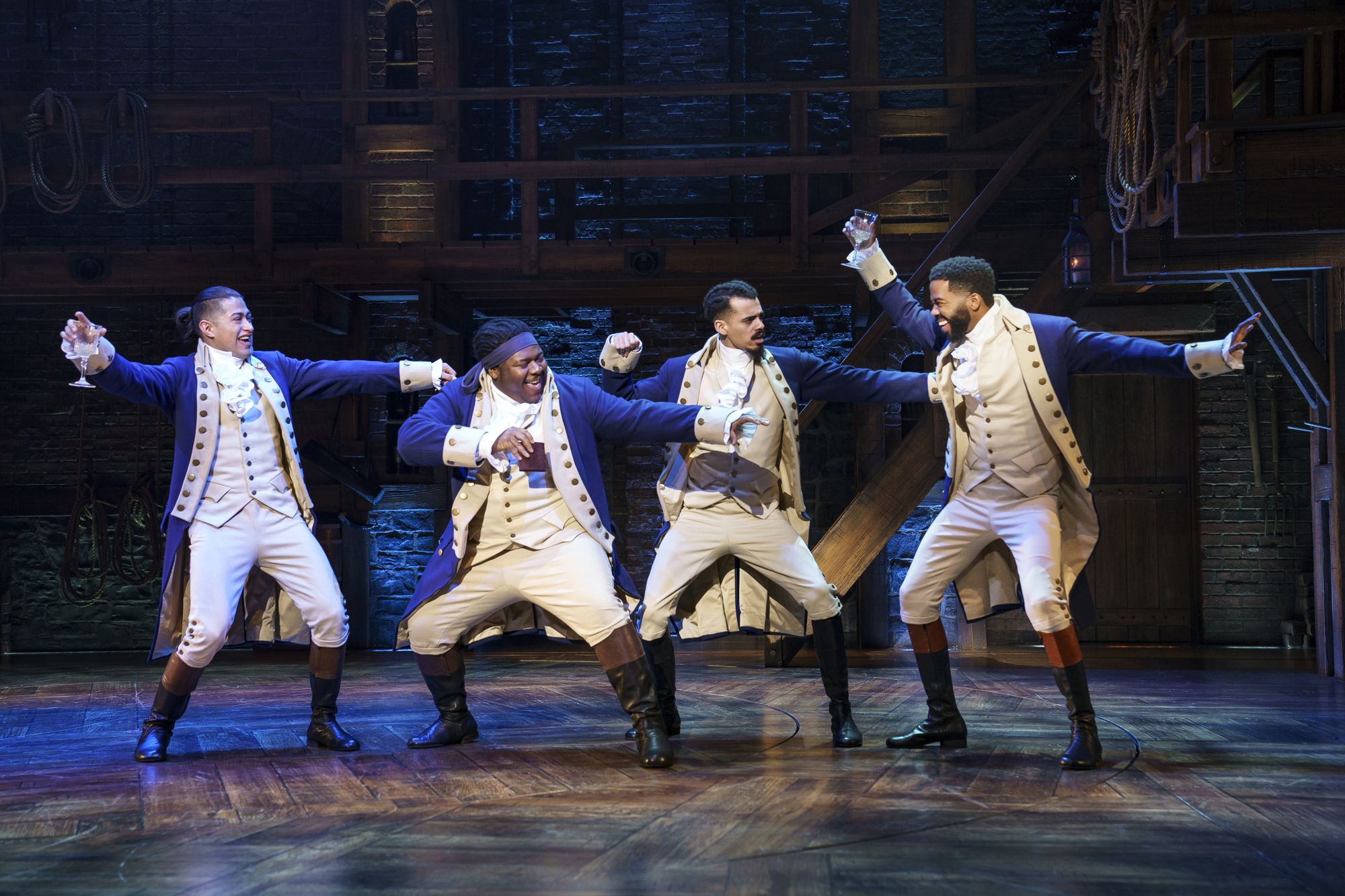 ✅ = Critic's pick / ✭ or ✭✭ = didn't work for me / ✭✭✭ = recommended / ✭✭✭✭ = excellent / ✭✭✭✭✭ = outstanding, among best of the year
DEAR JACK, DEAR LOUISE by Ken Ludwig (Harold Green Jewish Theatre Company, presented by Toby and Saul Feldberg and Family). David Eisner directs Ludwig's heart-warming story about the courtship of his parents, who initially met by letter during World War II. Runs to June 11 at the Meridian Arts Centre's Greenwin Theatre (5040 Yonge). hgjewishtheatre.com
✅HAMILTON by Lin Manuel-Miranda (Mirvish). The "And Peggy" North American tour of the groundbreaking musical about one of America's founding fathers plays town after the original run was cancelled because of COVID-19. See my review here. Runs to August 20 at the Princess of Wales Theatre (300 King West). $89-$249, premium seats $249-$299, same-day #Ham4Ham lottery $10 (40 tickets available). mirvish.com ✭✭✭✭
✅HARRY POTTER AND THE CURSED CHILD by Jack Thorne, based on a story by J.K. Rowling (Mirvish Productions/Sonia Friedman Productions/Colin Callender/Harry Potter Theatrical Productions). This sequel to Rowling's Harry Potter series follows the next generation of students at Hogwarts. See my review here. Runs to July 2 at the Ed Mirvish Theatre (244 Victoria). $69-$250.  mirvish.com. ✭✭✭✭
INTO THE WOODS by Stephen Sondheim and James Lapine (Dead Name Theatre). A theatre company dedicated to uplifting and centring the voices, experiences and talents of trans, non-binary and queer creatives in Toronto presents a concert version of the classic musical about fairy tales and wishes. 7:30 pm. Runs to June 11 at Theatre Passe Muraille (16 Ryerson). Pay-what-you-can-afford ($15-$60). See tickets here.
✅KELLY V. KELLY by Britta Johnson and Sara Farb (Musical Stage Company in association with Canadian Stage). In this new musical based on true events in 1915 New York City, a mother and her heiress daughter are divided by passion and money. Runs to June 18 at the Berkeley Street Theatre (26 Berkeley). $29-$79. canadianstage.com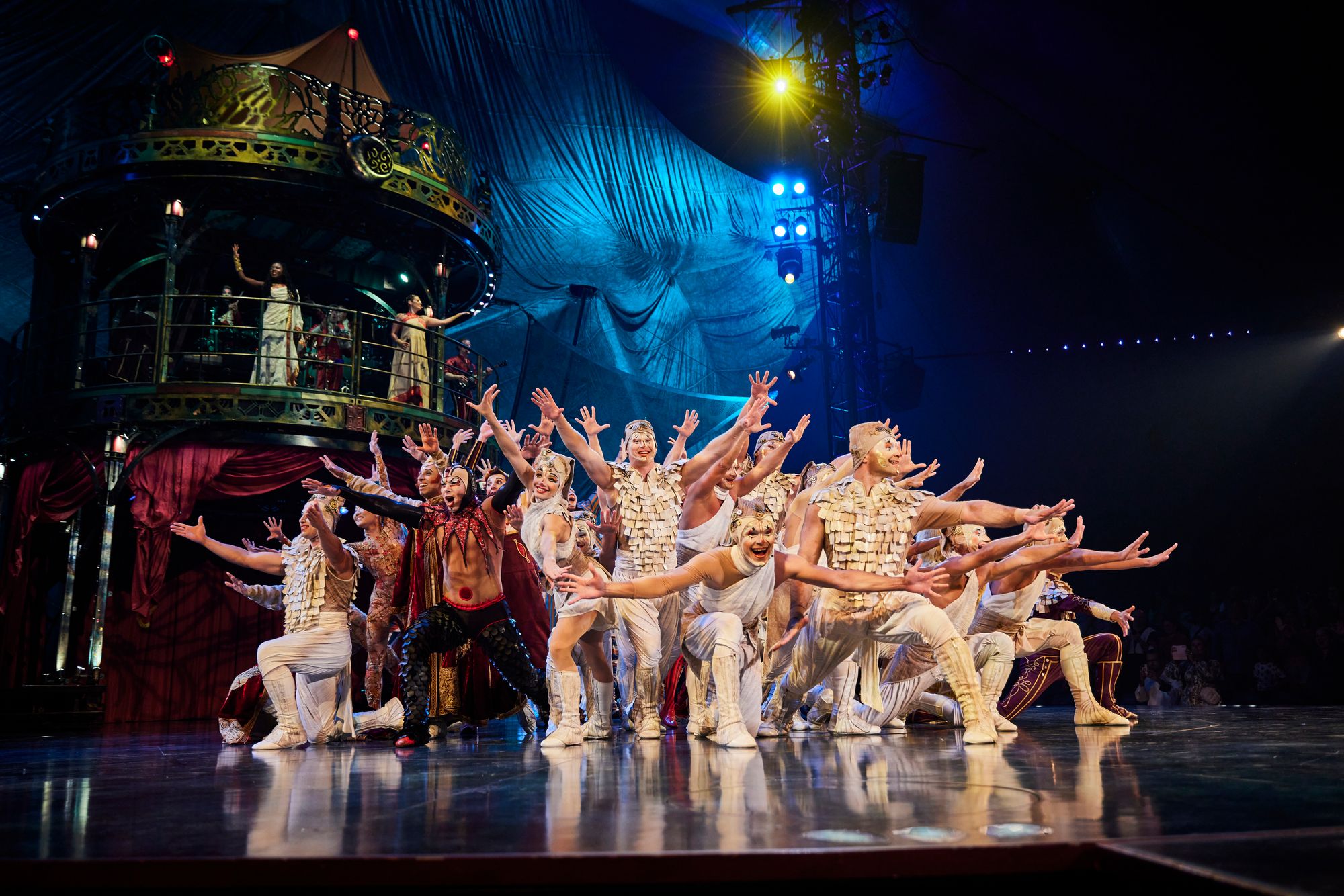 ✅KOOZA (Cirque du Soleil). The fan-favourite Cirque show, which includes the Wheel of Death and Skeleton Dance, returns to the Big Top in a new west-end location. See my review here. Runs to June 18 at the Big Top (2150 Lake Shore Blvd West). $69-$214 (regular tickets, VIP also available). cirquedusoleil.com ✭✭✭✭
✅SIZWE BANZI IS DEAD by Athol Fugard, John Kani and Winston Ntshona (Soulpepper). Tawiah M'Carthy and Amaka Umeh star in this play about identity, memory and the human spirit. Runs to June 18 at the Young Centre for the Performing Arts (50 Tank House). Pay-what-you-choose to $65 (plus fees). soulpepper.ca
✅SKYLINE'S THE LIMIT written and performed by PHATT al, Andy Assaf, Andy Hull, Nkasi Obgonnah, Hannah Spear and Jillian Welsh (Second City). The mainstage company presents the first revue created and performed in its new theatre. See my review here. Continues for a limited run at the Second City (1 York). $39-$65. secondcity.com ✭✭✭✭
                                        Coming soon
LOSS by Ian Kamau and Roger McTair (Theatre Centre/Luminato). June 14 to 17 at the Theatre Centre (1115 Queen West). luminatofestival.com
THE SECRET CHORD: A LEONARD COHEN EXPERIENCE created by Frank Cox-O'Connell, Marni Jackson and Mike Ross (Soulpepper). June 14 to 25 at the Young Centre for the Performing Arts (50 Tank House Lane). soulpepper.ca
DRAGON'S TALE by Chan Ka Nin and Mark Brownell (Tapestry Opera/Soundstreams, in partnership with Luminato and Harbourfront Centre). June 15 to 18 at the Harbourfront Centre Concert Stage (235 Queens Quay West). luminatofestival.com  
ACCESS ME by Andrew Gurza, Frank Hull and Ken Harrower (Boys in Chairs Collective). Gurza, Hull and Harrower deliver a personal exploration and public celebration of queer sexuality and disability. 8 pm. June 16 to 24, various times. $35, stu/srs/artsworkers $20, disability community/wheelchair users $5. Aki Studio, Daniels Spectrum (585 Dundas East). See info here.
I'M NOT A COMEDIAN... I'M LENNY BRUCE written by and starring Ronnie Marmo (Teatron Toronto Jewish Theatre). Tony Award winner Joe Mantegna directs this solo show about the legendary Bruce, whose outspoken views about sex, religion and politics got him arrested and censored. June 21 to 25 at the Meridian Arts Centre, Greenwin Theatre (5040 Yonge). $56. tolive.com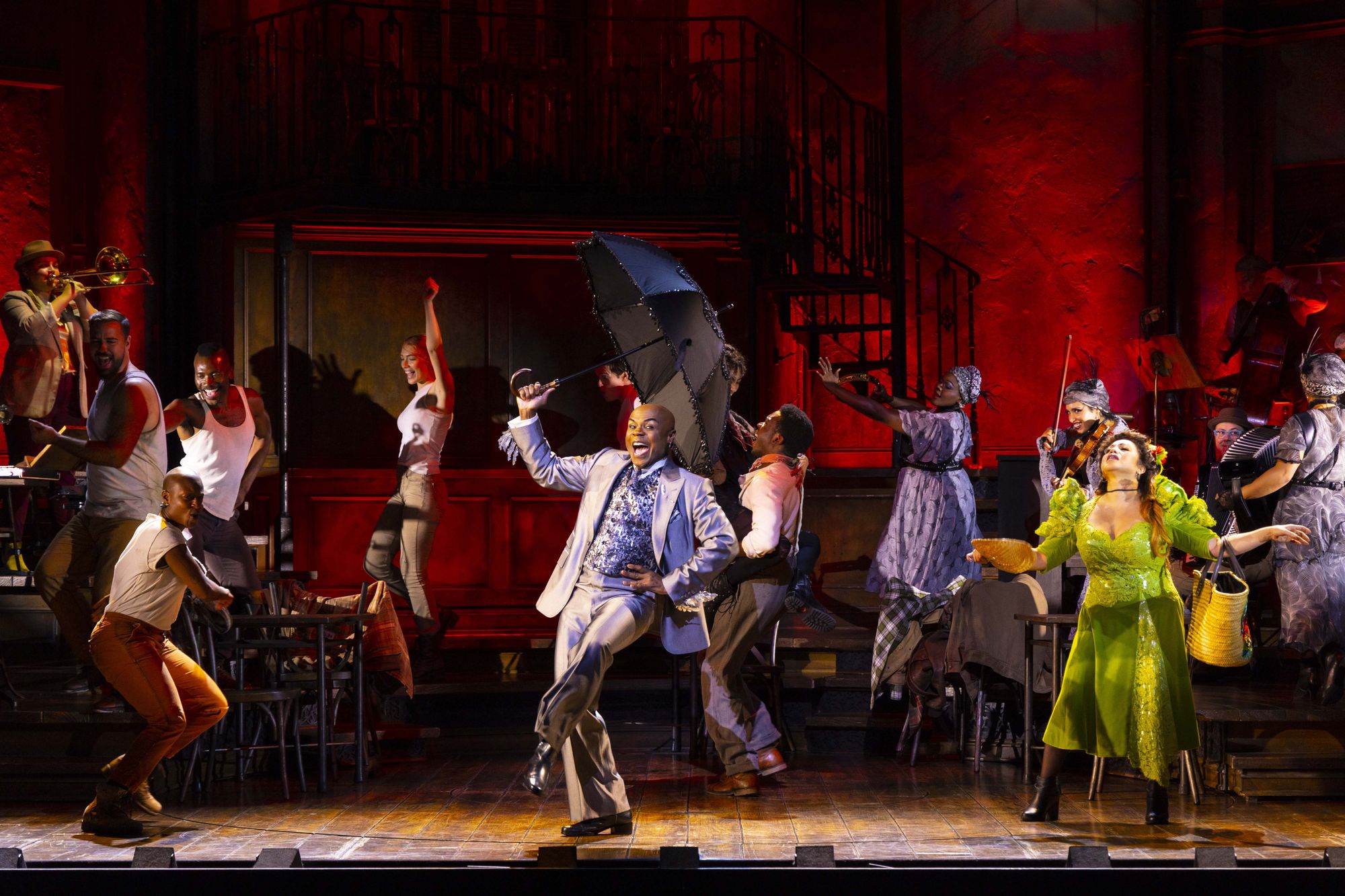 July
HADESTOWN by Anaïs Mitchell (Mirvish). The tour of the Tony Award-winning musical intertwining two mythic tales touches down for a hell-raising run. July 5 to August 20 at the Royal Alexandra Theatre (260 King West). mirvish.com
TORONTO FRINGE FESTIVAL (Fringe). The city's largest festival of theatre and performance includes works by the Tita Collective, Julie Kim, Nam Nguyen, Sky Gilbert and more. July 6 to 16 at various locations. fringetoronto.com
A MIDSUMMER NIGHT'S DREAM by William Shakespeare (Canadian Stage). Jamie Robinson directs an outdoor staging of the Bard's classic comedy. July 21 to September 3 at the High Park Amphitheatre (1873 Bloor West). Pay-what-you-can. canadianstage.com
Send theatre listings info or questions to SoSumiListings@gmail.com