So NOW what?
In which I discover I've been shut out of the newspaper where I worked for 25 years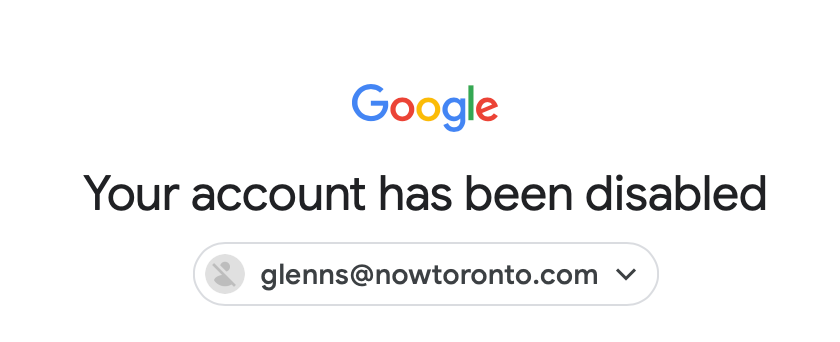 Late Wednesday night, I successfully set up this site and felt rather proud that my home page wasn't reading Error 404. Then, on Thursday morning, I discovered I was locked out of my NOW Magazine email account.

No warning. No explanation. No goodbye. No Gee, thank you for your 25 years with the company.
For the past eight months, I knew this day would eventually come. NOW published its final print edition in August. Through spring and summer, most staff had quit or taken voluntary layoff to collect EI (we were all owed salary dating back to April).

By fall, only a few of us remained. I was the sole staffer contributing any content to the site – writing and posting my coverage of the busy theatre scene and editing and posting the occasional book review or op-ed. (I would link to these articles but sorry, I'm feeling bitter about my former employer.) A couple of weeks ago, our health plan benefits got cut off without warning. The end, I thought, was near.

Earlier this week, I even went on Twitter telling readers that if they wanted to keep articles they should find them now and save them as PDFs. Ironically, Twitter owner Elon Musk's reckless antics had mentally prepared me for the worst.
But to be unceremoniously locked out of my email account still came as a shock. I'm in the middle of compiling, writing and posting my year-end Top 10 lists, and old emails, press releases and links to artwork are essential. I've also lost links to more than a dozen films I was going to watch before voting in the upcoming Toronto Film Critics Association awards.
Beyond that, I've got years of contacts and conversations that I'll likely never see again. I've got marked-up transcriptions of interviews stored as Google docs that are gone forever. Calendars informing me when shows opened and closed and when I attended no longer exist.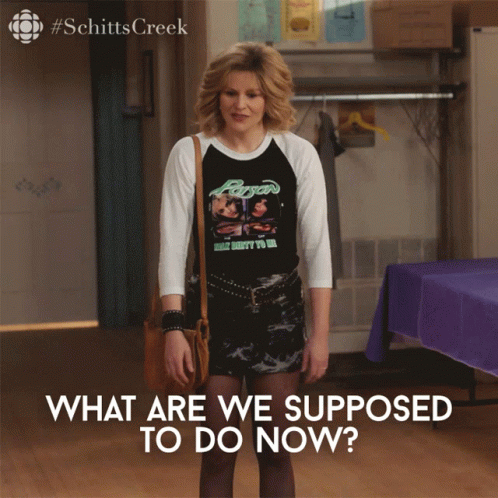 The only nice thing that's come out of this has been the outpouring of support, concern and love from long-time NOW readers, theatre fans and artists. People have shared stories, displayed old clippings, talked about how NOW once gave them attention early on in their careers.
I think this is why I continued to contribute to NOW – unpaid – for eight months. Until this week.
Dozens of comics have tweeted out their support. Which got me thinking about the basic tenet of improv comedy: "Yes, and..."
I'm no longer at NOW, my journalistic home for 25 years. The place where I was lucky and privileged enough to write about theatre and comedy and film and dance and books and so much more. The place where I got to interview and write about some of the world's most intriguing artists – at all stages of their careers. Where I saw and wrote about shows that began as workshops and ended up on Broadway stages. Where I got to spot and analyze artistic trends. Where I also blogged, tweeted, Instagrammed, podcasted, wrote headlines, decks and captions.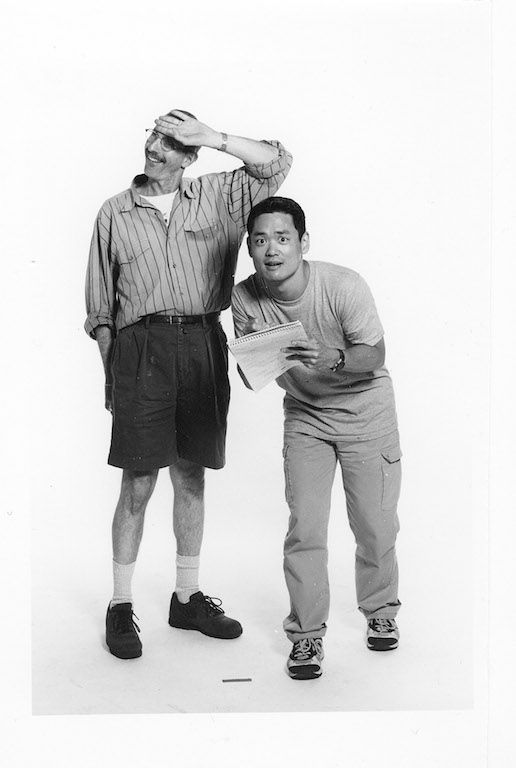 At three NOW offices, I worked with brilliant and passionate editors and writers, talented designers and photographers, tenacious salespeople, careful copy editors, layout people who also happened to be fantastic bakers. I made friends. Lost them too soon. (RIP, Jon.)
I'm no longer at NOW. Yes, and... I think I'm ready to move on.
Coming soon at So Sumi: The breakthrough Toronto stage artists of 2022!