Review: Theater Camp is the most fun you'll have this summer
Molly Gordon and Nick Lieberman's mockumentary about a beleaguered camp in upstate New York has real affection for its underdog characters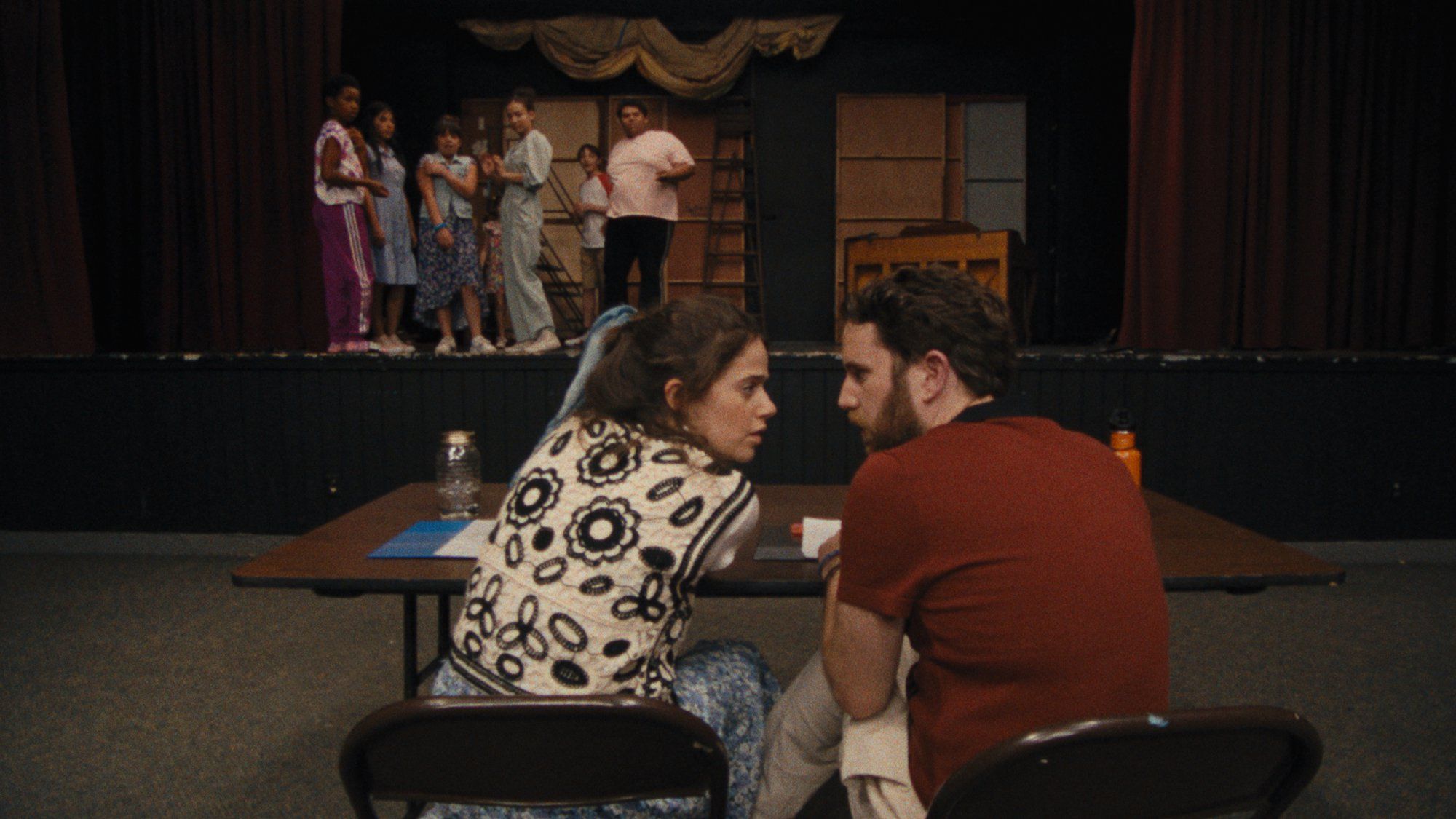 ✅THEATER CAMP directed by Molly Gordon and Nick Lieberman, written by Gordon, Lieberman, Noah Galvin and Ben Platt, starring Platt, Gordon, Galvin, Jimmy Tatro, Ayo Edebiri, Nathan Lee Graham, Owen Thiele, Caroline Aaron and Amy Sedaris. A Seachlight release. Opens Friday (July 21). Rating: ✭✭✭✭
✅ = Critic's pick / ✭ or ✭✭ = didn't work for me / ✭✭✭ = recommended / ✭✭✭✭ = excellent / ✭✭✭✭✭ = outstanding, among best of the year
It's kind of fitting that the little indie film Theater Camp is opening in Canada on the same day as Barbenheimer.
Like its characters, Theater Camp is an underdog with loads of talent, lots of laughs and a great big heart. While it may not be the most popular new kid at the multiplex, it deserves all the love it can get.
A documentary crew is making a film about a scrappy summer theatre camp in the Adirondacks called... AdirondACTS. But when founder Joan Rubinsky (Amy Sedaris) suffers a strobe-light-induced seizure while scouting talent at a kids' theatre show, she lapses into a coma.
Soon her clueless wannabe influencer/vlogger son Troy (played by actual YouTube star Jimmy Tatro) is on the scene attempting to oversee things, even though former campers and 11-years-running camp counsellors Amos (Ben Platt) and Rebecca-Diane (co-director Molly Gordon) know more about the kids and how to run the place than he does.
But what neither Amos, Rebecca-Diane, nor the other staff – played by the incomparable Caroline Aaron, Nathan Lee Graham (whom Torontonians can currently see in Hadestown), Owen Thiele and The Bear's Ayo Edebiri – know is that the camp is on the brink of foreclosure, just waiting to be bought up by Caroline (Patti Harrison), the cutthroat owner of the neighbouring rival camp. Only meek stage technician Glenn (Noah Galvin) knows that Troy is secretly in talks with Caroline to sell.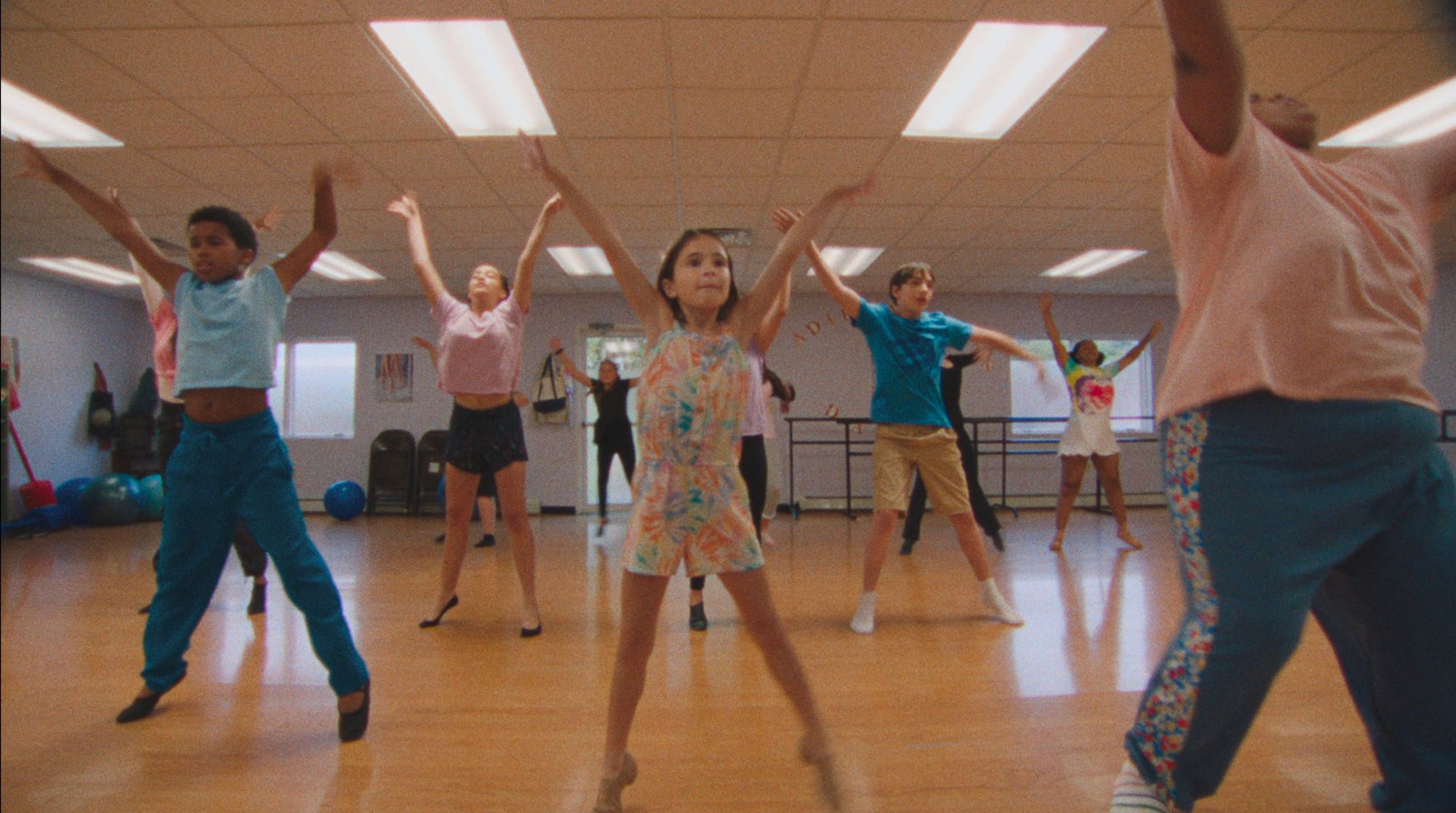 Never mind. There are shows to cast, rehearse and perform, including The Crucible, Damn Yankees, an immersive production of Cats and the annual highlight, a new original musical. This year's big show is called Joan, Still, based on the life of the camp's now comatose founder.
The obvious comparison here is Christopher's Guest's community theatre mockumentary Waiting for Guffman, but the main difference is that these kids aren't deluded but are quite talented, as they show off in their auditions – just try not to watch with shock and awe as a kid sings Sweeney's expletive-filled "Epiphany," or as America's Got Talent's Luke Islam soars through "Defying Gravity."
What's more, the writers and filmmakers have real affection for everyone in the film – even Troy. They also clearly love the industry, from the use of a tear stick to induce crying ("doping for actors!") to the unsmiling yet totally organized stage manager. And while Joan, Still sounds (intentionally) dreadful, it's no worse than any number of ill-conceived biographical musicals.
With such a big cast, it's not surprising that some characters get less to do. The four-person writing team hasn't given Aaron's overworked Rita much of a payoff, and they don't really resolve the character of Edebiri's Janet, who scams her way into a job after Troy cuts much of the staff.
But there are plenty of grace notes, including what happens to basic kid Devon (Donovan Colan), who plays football and likes pop music. And there's real heart to the storyline involving aspiring thespians Amos and Rebecca-Diane, whose codependent relationship is fractured when one of them ventures outside the safe and familiar employment at the camp.
Any backstage narrative must end with a big, splashy production number, and this one comes through in a way that's simultaneously tacky, terrific and surprisingly tender.
Barbenheimer can wait a week or so. Go see Theater Camp.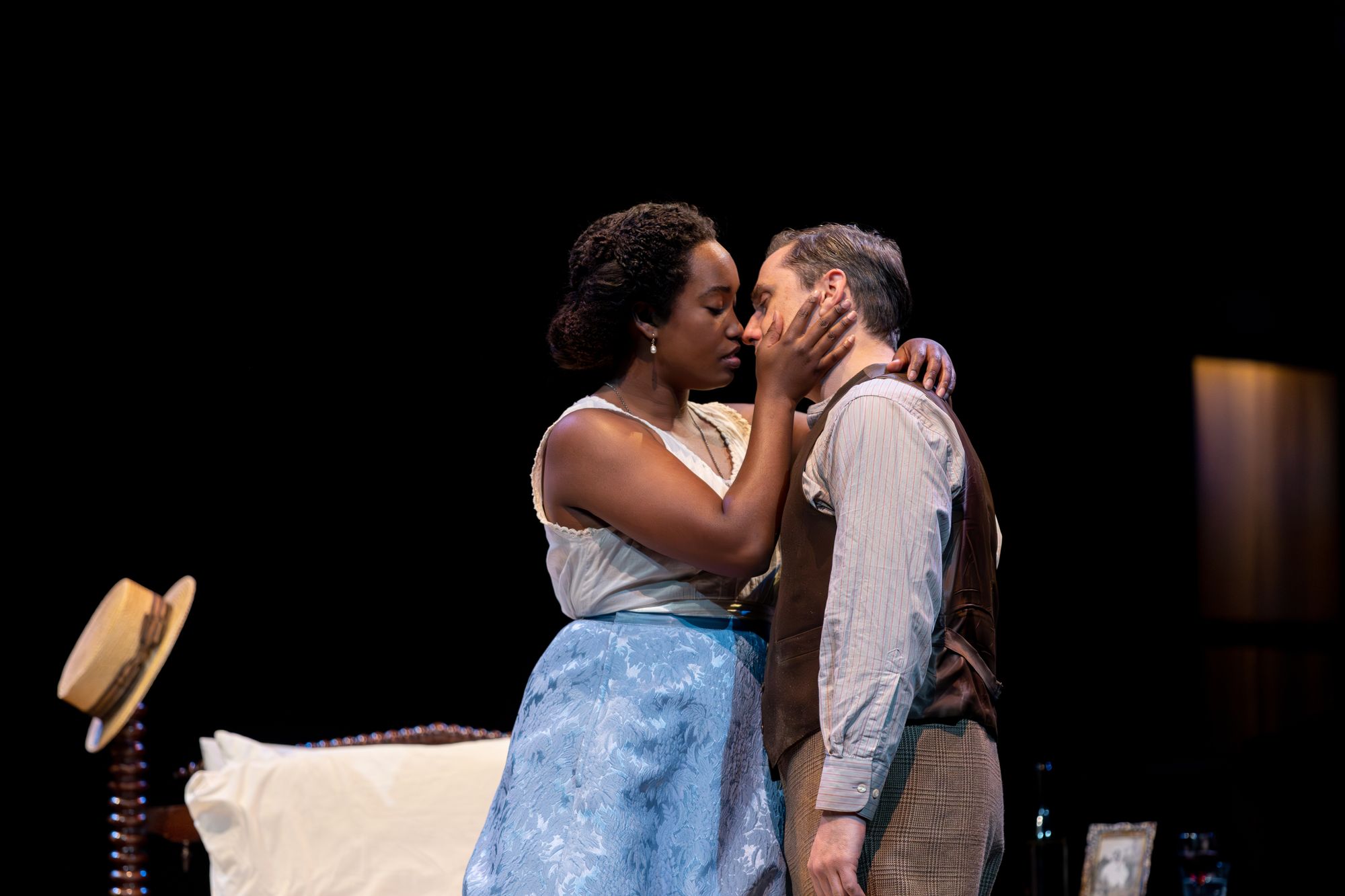 Currently onstage
If you're heading out of town to the Stratford Festival, I highly recommend getting a ticket to Alice Childress's Wedding Band (Rating: ✭✭✭✭✭), a beautifully written play and strong production that speaks to our current moment of divisiveness – it's even set during a pandemic. I reviewed it this week for The Toronto Star here. The show runs until October 1.
✅ = Critic's pick / ✭ or ✭✭ = didn't work for me / ✭✭✭ = recommended / ✭✭✭✭ = excellent / ✭✭✭✭✭ = outstanding, among best of the year
I also took in The Effect (Rating: ✭✭✭), a smart, challenging play by Succession writer Lucy Prebble over at Coal Mine Theatre. I reviewed it for The Globe and Mail here. The show runs until July 30.