Review: Sarah Gadon makes a scorching theatre debut in Yerma
The acclaimed film and TV actor delivers a white-knuckle performance as a woman who desperately wants to have a child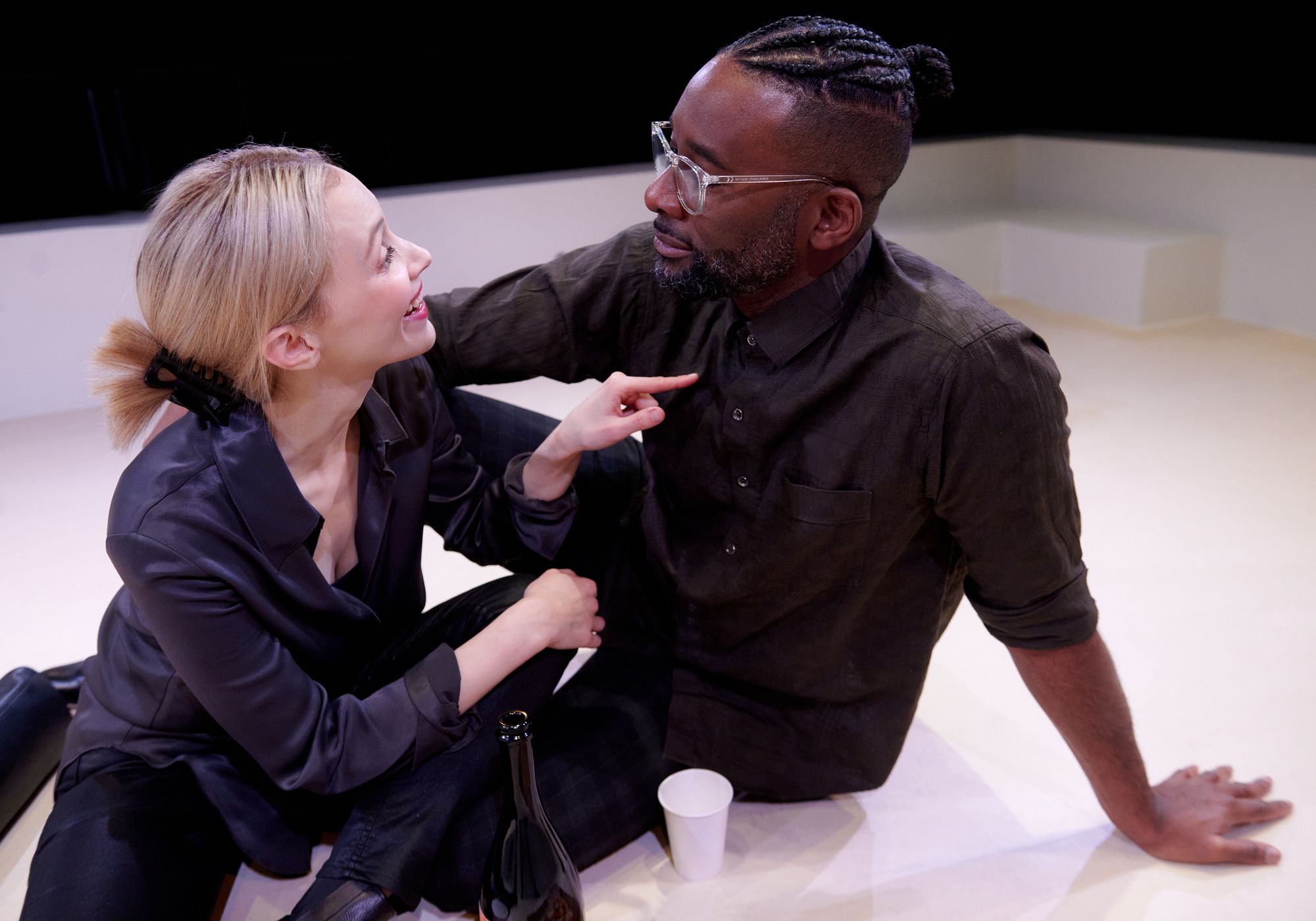 ✅YERMA by Simon Stone, after Federico García Lorca, directed by Diana Bentley, with Sarah Gadon, Daren A. Herbert, Martha Burns, Louise Lambert, Michelle Mohammed and Johnathan Sousa (Coal Mine Theatre). Runs to March 5 (extended) at the Coal Mine Theatre (2076 Danforth). coalminetheatre.com. Rating: ✭✭✭✭
A few years ago, UK's Young Vic had a massive hit on its hands with Australian writer/director Simon Stone's contemporary take on Federico García Lorca's Yerma, featuring an awards-sweeping performance by Billie Piper.
Now, Coal Mine Theatre – directed by CMT co-engineer Diana Bentley – is presenting a Toronto-centric version of Stone's text, featuring the powerful, white-knuckle theatre debut of TV and film star Sarah Gadon. The show, performed in Coal Mine's new space (its previous home further west on the Danforth suffered fire damage last fall) is all but sold out.
✅ = Critic's pick / ✭ or ✭✭ = didn't work for me / ✭✭✭ = recommended / ✭✭✭✭ = excellent / ✭✭✭✭✭ = outstanding, among best of the year
Gadon plays a 33-year-old woman (identified in the program as "Her") who, in the opening scene, is eating pizza and drinking champers on the empty floor of the west end house she's just bought with her long-term partner, John (Daren A. Herbert). The stylish, progressive, upwardly-mobile couple – she's an editor and blogger, he's a jet-setting businessman – are happy and, after a coy discussion about John's PornHub habits, have just decided to start a family. John symbolically smashes his foot on Her's birth control pills.
From then on, things go downhill. The original Young Vic production introduced scenes with chapter titles hinting at what was to come, but Bentley cleverly leaves us to figure things out as the months and years pass and Her fails to conceive.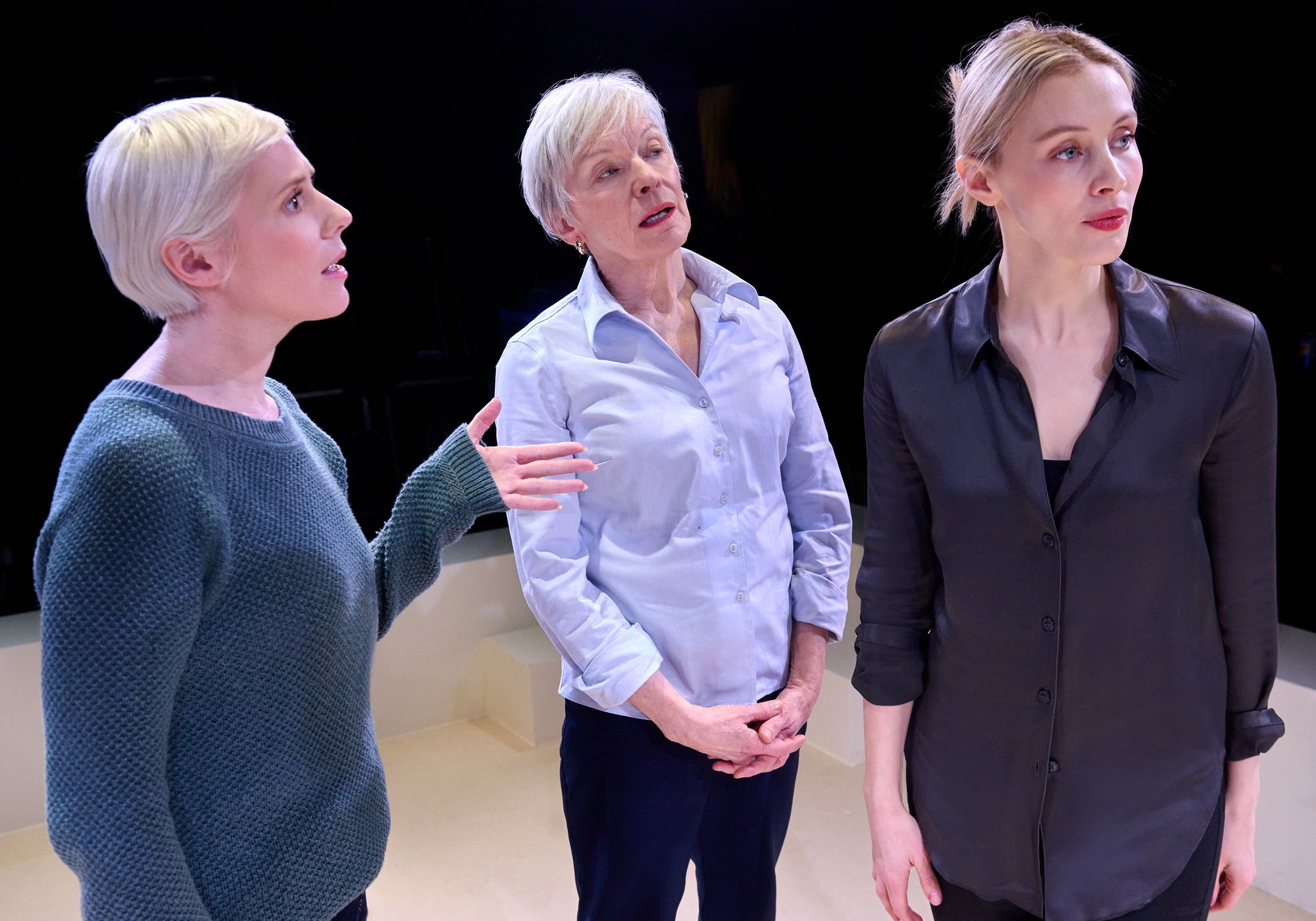 Mary (Louise Lambert), the older sister of Gadon's Her, is dealing with an unfaithful partner and has just discovered she's pregnant. The women's chilly, academic lecturer mother, Helen (Martha Burns), recalls giving birth as if it were a horror film; she compares pregnancy to being "colonized by someone's sperm."
Meanwhile, Gadon's character can't get pregnant (the play's title means "barren"). She asks John to curtail his business travel, especially during her fertile periods. To complicate matters, her ex, Victor (Johnathan Sousa), has re-entered her life and the two still have wicked chemistry.
Encouraged by a younger colleague Des (Michelle Mohammed), Her begins blogging about her fertility struggles with more candour and honesty – she calls them "confessionals" – causing rifts with everyone in her life, even as her posts rack up record numbers of clicks.
Unlike Coal Mine's long-and-narrow previous space, their new venue – like their first one – allows for an in-the-round staging, which works beautifully here. Designer Kaitlin Hickey's sunken white set remains sterile and cold, despite the occasional addition of a prop, reminding us of the unchanging emptiness in Her's life. (Note: this is not a value judgement about childlessness; it simply evokes what Her feels her own life to be. One of the play's richest themes is blindly conforming to societal expectations.)
On Hickey's set, even when her lighting is dimmed to suggest an outdoor nighttime scene or an after-hours club, there's literally nowhere for the actors to hide.
Such exposure would intimidate even the most seasoned theatre actor. But Gadon, present in nearly every scene, handles the demands with seeming ease, finding layers of complexity and nuance throughout. In the early scenes, she suggests moments of doubt – about her lover, her family and the man that got away. As her obsession takes hold, and she begins sliding into self-loathing and self-destruction, her performance becomes mythic, almost operatic. Luminous onscreen, Gadon has an equally strong presence on the stage, and she uses her smile effectively to mask all the conflicting emotions roiling beneath the surface, until even the artifice of a smile is gone, replaced simply by naked despair.
If I have one quibble about Gadon's performance, it's her voice, which seems a little thin; I hope her vocal cords can withstand the strain of six performances a week for the next three weeks.
Bentley gets rich performances from all the actors. Lambert, so spontaneous and fresh in Coal Mine's Detroit, delivers some much-needed comic relief but also some brutal truths about contemporary relationships. Burns, seen too rarely on local stages, makes a believable self-absorbed WASP mother. Sousa finds just the right mix of flirtiness and restraint with Her. And Herbert's John – who holds his cards so close to his chest at the beginning – takes almost as difficult a journey as Her does, with devastating results.
About those journeys: pay special attention to how Joshua Quinlan's costumes evoke what the characters are going through.
2023 has already seen several stunning performances by women: Laura Condlln in Fifteen Dogs, Deborah Hay in Fall on Your Knees, Fiona Mongillo in Girls & Boys. Gadon's name deserves to be mentioned with theirs come awards time.