10 Toronto shows to mark on your calendar this winter
From adaptations of two bestselling Canadian novels and the stage debut of Sarah Gadon to a controversial Pulitzer Prize-winning play about race, here are some of the season's must-see shows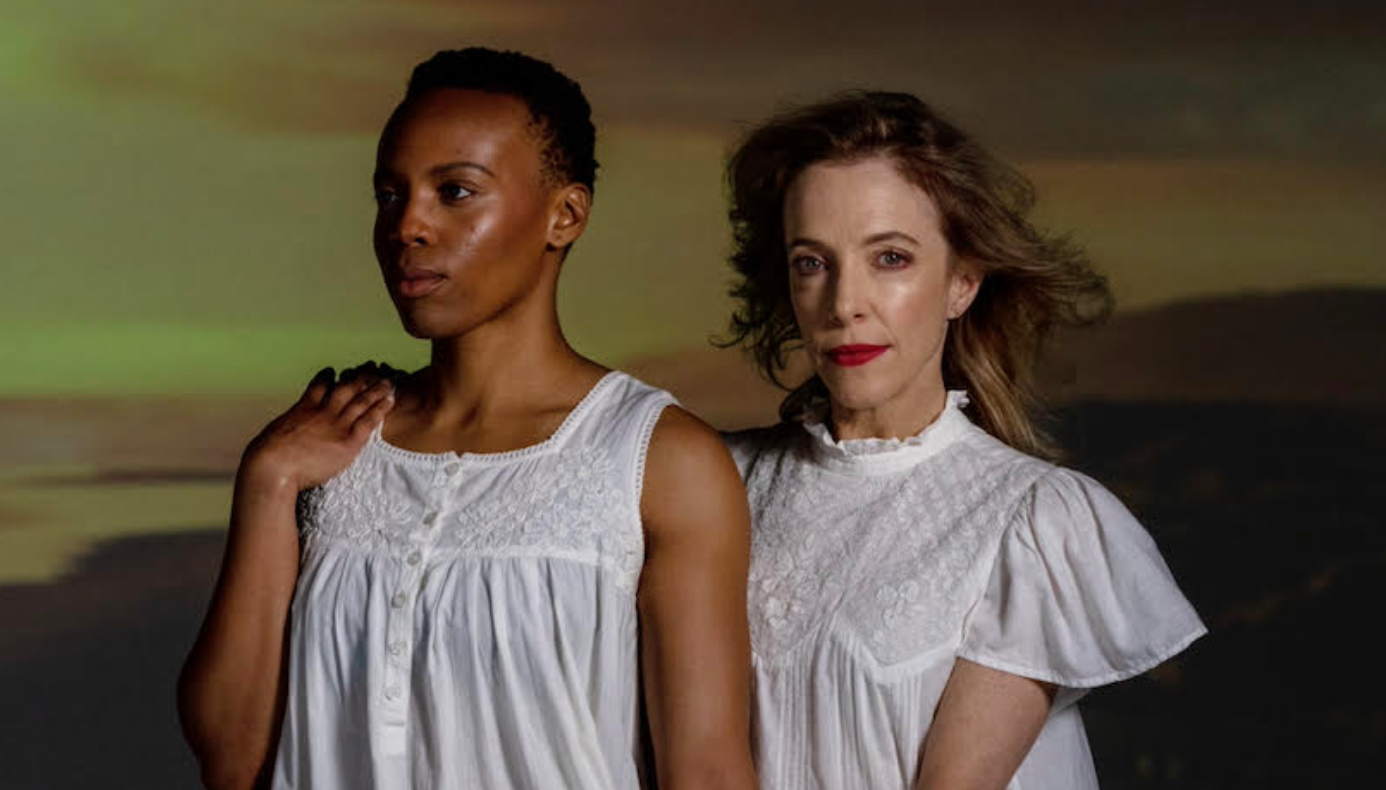 If "Getting off the couch and watching more live theatre" was on your new year's resolutions list, you're in luck. The next two-and-a-half months are jam-packed with exciting shows of all kinds. There are the big, 1000+ seat-type shows (hello again, Hamilton!) as well as productions in spaces with a few dozen seats – plus everything in between. Read on to win tickets to one of them!

Fall on Your Knees
The long-awaited two-part adaptation of the epic Canadian novel
Ann-Marie MacDonald's sweeping 1996 novel about three generations of a Cape Breton Island family was a critically acclaimed page-turner, took home awards and won the literary jackpot by making it onto Oprah's Book Club. Now after a decade-long process, it's been turned into a piece of theatre co-created by playwright Hannah Moscovitch and director Alisa Palmer, two artists who of course have their own devoted followings. MacDonald, an award-winning playwright and actor before she became a novelist, says the book began in her mind as a play. At one point the show was even going to be a full-fledged musical. Now, in a co-production with several theatres across the country, including our own Canadian Stage, it's an epic, two-part event featuring some of the country's brightest talents (Deborah Hay, Amaka Umeh, Maryem Toller, Diane Flacks, Jenny L. Wright and others).
January 20 to February 5 at the Bluma Appel Theatre (27 Front East). See info here.
Girls & Boys
One of 2022's most acclaimed solo shows transfers to Toronto
One of the province's best-kept theatrical secrets is a company in Stratford. Not the big one, of course, but rather Here for Now, who have been mounting new, lesser-produced works that focus on the stories of women for a decade. Headed by artistic director Fiona Mongillo, HFN got a big boost in 2020 when they produced the Open-Air Festival for audiences of 25 distanced spectators, and then, the following year, the Here for Now 2021 New Works Festival. They built on that momentum with their 2022 season, which included a show that made it onto two Toronto critics' best-of lists: Girls & Boys, by Dennis Kelly (best known for writing the book for the musical Matilda), which recounts the rise and disturbing fall of a relationship and family. Mongillo herself plays the unnamed working-class woman at the centre of the story.
January 26 to February 12 at Crow's Theatre's Studio Theatre (345 Carlaw). See info here.
The Tragedy of King Lear
A Stratford veteran takes on the Mount Everest of classical roles in an intimate setting
Tony Award-nominated actor (and Olivier Award-nominated writer) Scott Wentworth has played everyone from Shylock, Macbeth and Iago to Sky Masterson and Tevye at the Stratford Festival. He's also built a solid career directing there. Now he gets to sink his teeth into one of the great older roles in the canon: King Lear. The hook? He's doing it in the intimate BMO Incubator space at the Theatre Centre, where the capacity is probably less than the entire front row of Stratford's Festival Theatre. But Shakespeare BASH'd, under co-artistic directors James Wallis and Julia Nish-Napidus (who have both been mentored by Wentworth), have always found a way to bring out the essence of the Bard's works – and their directness. In other words, don't expect a realistic storm; but Gloucester's blinding scene could be pretty damn effective.
February 16 to 26 at the Theatre Centre (1115 Queen West). See info here.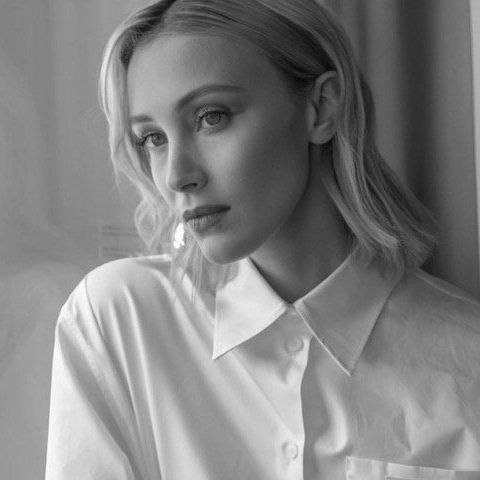 Yerma
Acclaimed film & TV actor Sarah Gadon makes her stage debut in scorching classic
Sarah Gadon has lit up the small and big screens in Alias Grace, Enemy, Belle and a bunch of recent David Cronenberg films. But she's never acted live on a professional stage before – until now. And what a debut. She's playing the title role in Simon Stone's acclaimed modern-day adaptation of Federico García Lorca's Yerma, about a woman who desperately wants a child. Diana Bentley directs Gadon and a fine supporting cast – including Martha Burns, Daren A. Herbert and recent Dora nominee Louise Lambert – in the show. Adding to the occasion is the fact that this will be the inaugural production at Coal Mine Theatre's new, much larger, space on the Danforth.
February 5 to 26 at the Coal Mine Theatre (2076 Danforth Ave). See info here.
Fifteen Dogs
André Alexis's novel about dogs granted human consciousness wags its tale onstage
André Alexis's Giller Prize-winning novel about what happens when two gods grant 15 Toronto dogs human consciousness might not seem like the most likely candidate for a stage adaptation. It's one thing to read about canines pondering mortality and the meaning of life while they're sniffing and cavorting from High Park to the Beach; but will it still mean as much when we're watching human actors playing those dogs? Count on adapter/director Marie Farsi, who created magic out of Ghost Quartet in 2019, to work her theatrical and philosophical spell here, with a doggone excellent cast that includes Crow's Theatre regular Tom Rooney, Stratford's Laura Condlln, Shaw Fest's Peter Fernandes and Trout Stanley's breakthrough star Stephen Jackman-Torkoff.
January 10 to February 12 at Crow's Theatre's Guloien Theatre (345 Carlaw). See info here. See member ticket giveaway below.
Salome
Toronto's Ambur Braid takes on the thrilling title role in Atom Egoyan's multi-media staging
Soprano Ambur Braid has impressed local audiences playing the Queen of the Night (her calling card around the globe), the glam lead in Rufus Wainwright's world premiere opera Hadrian and the scene-stealing maid, Adele, in Die Fledermaus. During the pandemic, she made her debut playing Richard Strauss's twisted heroine Salome at Frankfurt Opera, in a performance one critic called a "watershed." Now we get to see Braid's interpretation of the fiendishly difficult role, along with Michael Kupfer-Radecky, Michael Schade and Braid's Hadrian co-star, Karita Mattila. Atom Egoyan's fascinating multi-media production doesn't hold back in suggesting its central character's abusive background. This is opera that should come with a trigger warning.
February 3 to 24 at the Four Seasons Centre (145 Queen West). See info here.
The Darkest Dark
Astronaut Chris Hadfield's children's book blasts off onstage
Were you afraid of the dark as a child? Well so is the protagonist of astronaut Chris Hadfield's best-selling children's book, set in 1969 during the Apollo 11 landing. Now, in Young People's Theatre's stage adaptation by director Jim Millan (Kids in the Hall, Mythbusters Live) and Ian McIntyre (The Beaverton, Degrassi: Next Class), Hadfield's story comes to life – complete with multi-media elements, simulated flight and some magical special effects. Be assured that the magic will be real; Millan, founder of Crow's Theatre, was the original creative director for Broadway hit The Illusionists and he's currently working on a touring show with Penn and Teller. He's brought on David Ben as magic consultant, and YPT says the result will be "a ground-breaking new theatrical experience." Sold.
February 20 to April 2 at YPT's Ada Slaight Stage (165 Front East). See info here.
Between a Wok and a Hot Pot
Amanda Lin stirs up issues about Asian-Canadian identity
After last year's premieres of Three Ordinary Men and our place, Cahoots Theatre, under artistic director Tanisha Taitt, is becoming one of the most exciting places to discover new, culturally diverse stories. This winter sees the premiere of Amanda Lin's Between a Wok and a Hot Pot, which director Esther Jun calls "a TED Talk on Hot Pot 101 – informative, irreverent and hilarious." In it, Lin – who co-stars with Kenzie Tsang – plays the daughter of Taiwanese immigrants who is trying to come to terms with both her genuine cultural background and the appropriation she sees around her in popular culture, especially food. Speaking of food, Lin will be preparing a traditional hot pot onstage... so make sure you don't attend on an empty stomach.
January 28 to February 12 at the Theatre Centre Incubator (1115 Queen West). See info here.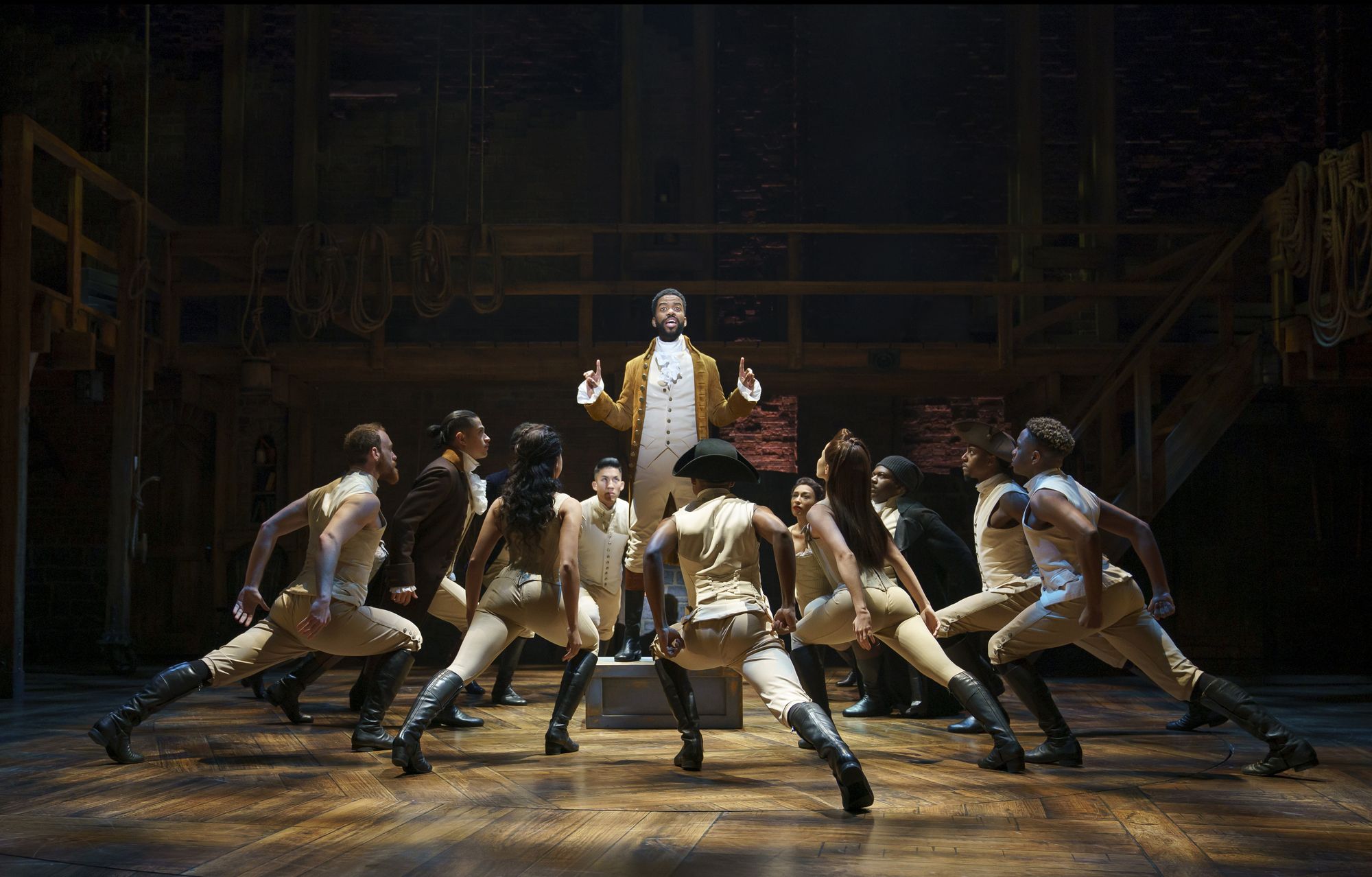 Hamilton
Musical lovers and history fans get another shot at seeing the stage phenomenon
A few weeks after the much-anticipated tour of Lin-Manuel Miranda's Hamilton debuted here, the pandemic hit, and thousands of ticket holders were left wondering whether to claim refunds or wait until the show came back. Well now it's back, and even though an excellent version of the OBC show – about the founding father, the self-starter, etc. – has been streaming on Disney+ for two years, it's still commanding live audiences. The run has been extended until June. Which is as it should be. You'll definitely want to be in the room where it happens.
February 22 extended now until June 11 at the Princess of Wales Theatre (300 King West). See info here.
Fairview
The controversial Pulitzer Prize-winning play about race is bound to get people talking
I still remember the social media chatter coming out of New York from friends and acquaintances after they had seen Jackie Sibblies Drury's Fairview at SoHo Rep – some were furious, others were elated. Well now Toronto is getting its own staging, co-produced by Canadian Stage and Obsidian Theatre Company. The multi-talented Tawiah M'Carthy, fresh off his acclaimed production of Death and the King's Horseman at Stratford (local transfer, please?), directs a cast that includes Sophia Walker, Ordena Stephens-Thompson, Jeff Lillico, Colin A. Doyle and Sascha Cole. Let the fireworks begin.
March 4 to 26 at the Berkeley Street Theatre (26 Berkeley). See info here.
---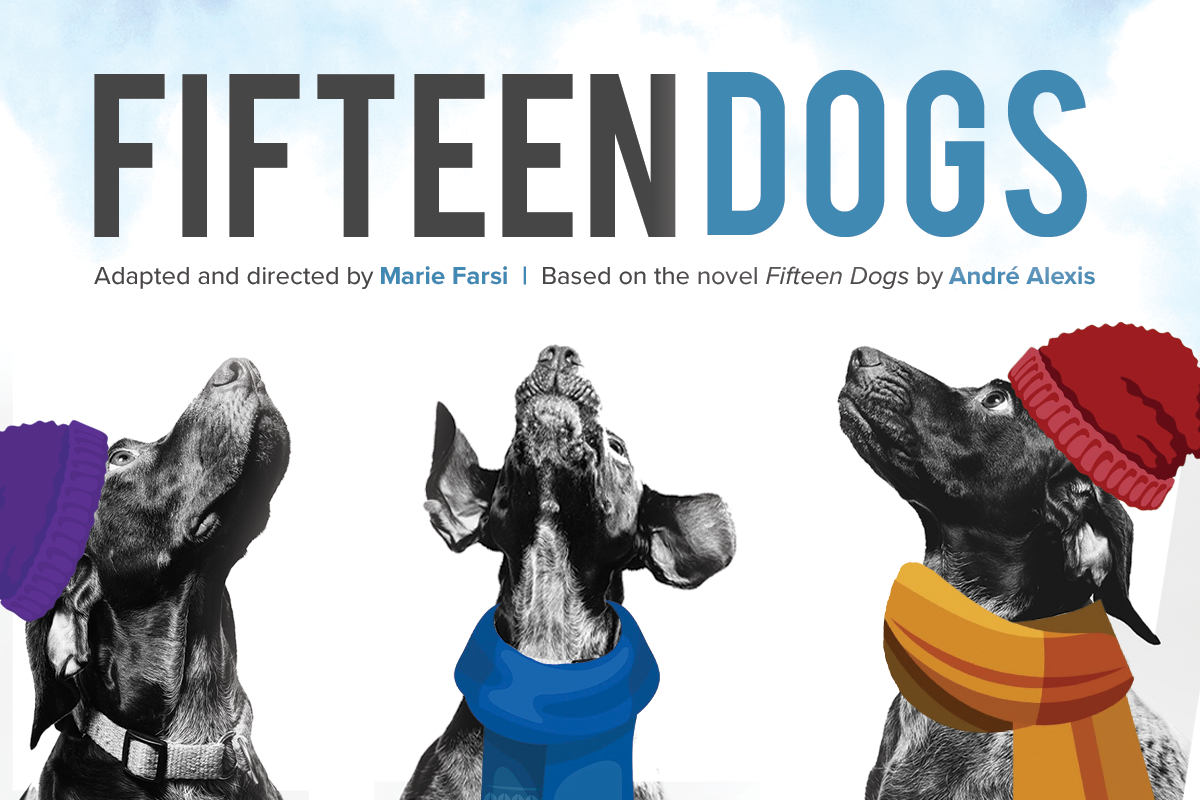 Contest alert!
So Sumi is giving away a pair of tickets to the Tuesday, January 24 performance of Fifteen Dogs, along with a signed copy of André Alexis's novel, courtesy of Crow's Theatre. To win both, be the first person to correctly answer the following question: What Toronto institution do the gods Apollo and Hermes drink at in the beginning of the book? Send answers to SoSumiContact@gmail.com with Fifteen Dogs as the subject heading.