Review: Martyr is a provocative look at religious extremism
ARC's production of Marius von Mayenburg's play might not have the most elegant plot, but you can't argue with its staggering performances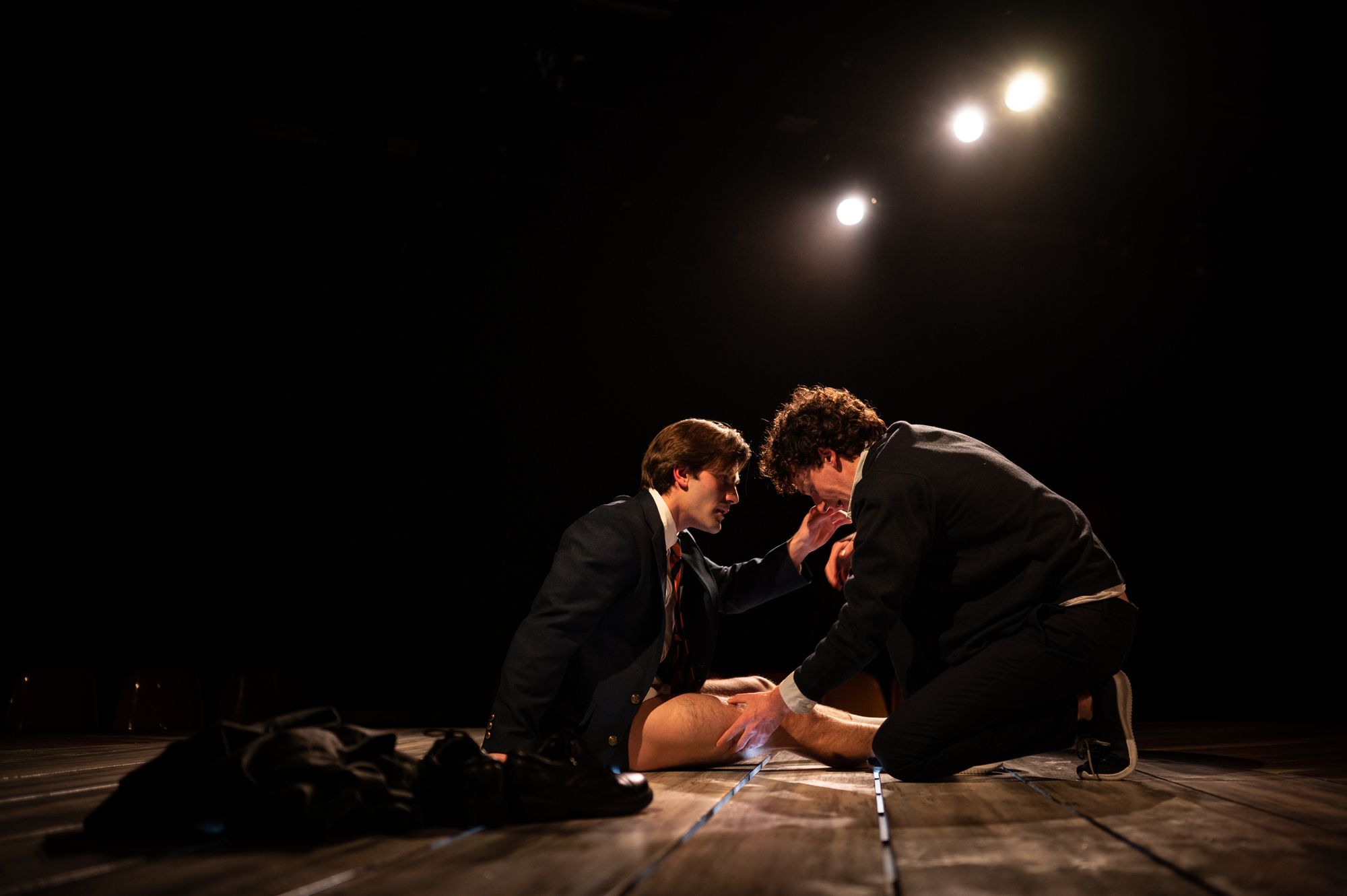 This post is sponsored by CBC podcast PlayME's new season, which launches January 18 with an audio drama version of Hannah Moscovitch's The Sexual Misconduct of the Middle Classes. (See more info below.)
---
✅MARTYR by Marius von Mayenburg, translated by Maja Zade, directed by Rob Kempson, with Nabil Traboulsi, Aviva Armour-Ostroff, Deborah Drakeford, Ryan Hollyman, Richard Lee, Ryan Allen, Adriano Reis and Charlotte Dennis. Produced by ARC (Actors Repertory Theatre) at the Aki Studio, 585 Dundas East. Runs to January 29. $30-$35. arcstage.com. Rating: ✭✭✭✭
Good drama might not provide simple answers, but it should pose lots of questions.
You'll definitely want to discuss German writer Marius von Mayenburg's provocative 2012 play Martyr, even if some of what you see in this ARC production has shaken you up – or confused you.
High school student Benjamin (Nabil Traboulsi) has decided he's no longer going to take part in the school's swim class. His concerned mother Ingrid (Deborah Drakeford), who's a practical, down-to-earth nurse and single mom, wonders if he might be on drugs or have body-image issues. Or perhaps he's gay?
Benjamin laughs at the first two suggestions and practically sneers at the last one. It turns out he's obsessed with the Bible and is offended by the sight of the exposed flesh of the female students. For that matter, he has a low opinion of his mother because she's divorced, and therefore essentially an adulterer.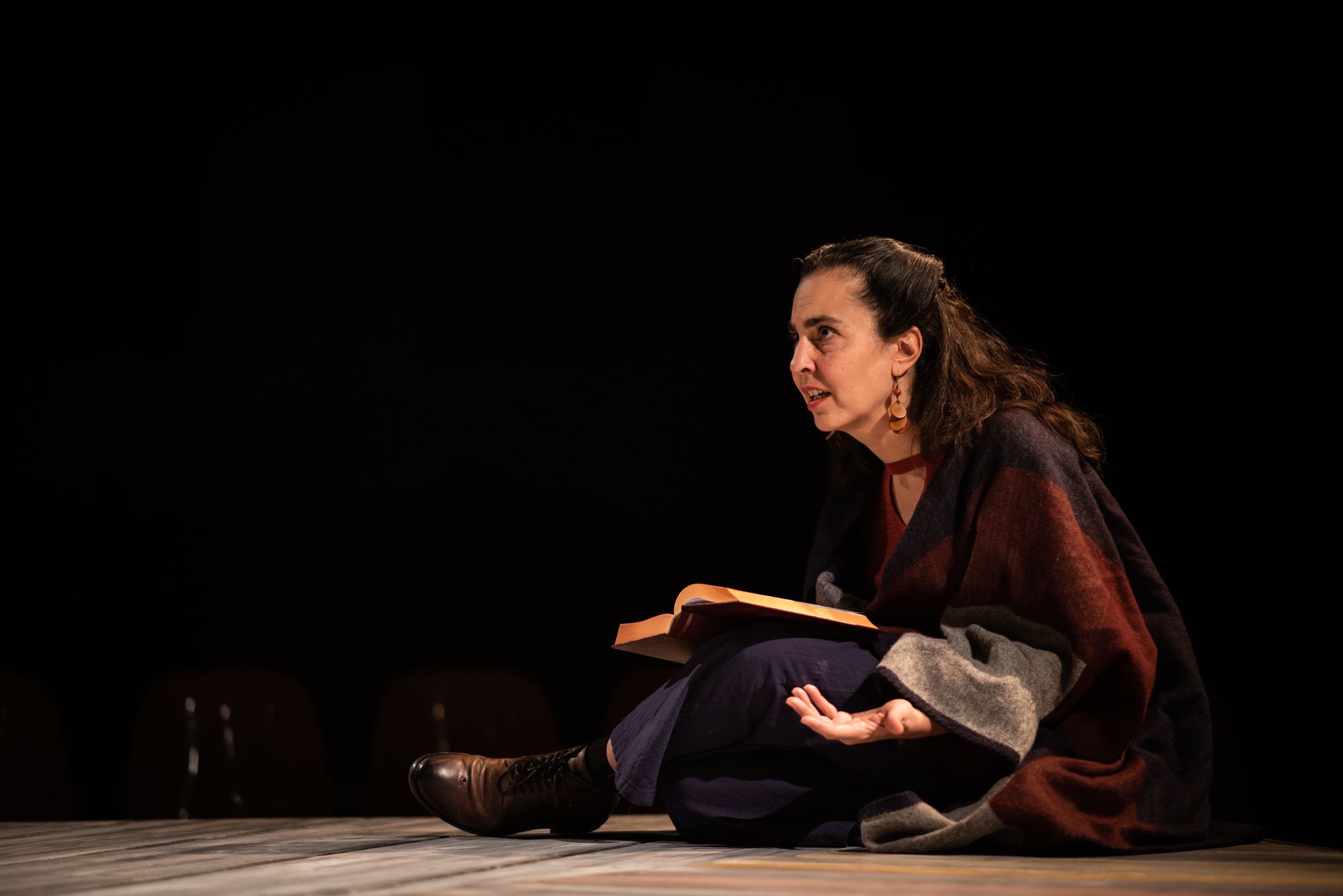 The other adults around him – gym teacher Marcus (Richard Lee), Vicar Dexter (Ryan Hollyman) and headmaster Willy (Ryan Allen) – are woefully ineffectual, mouthing meaningless clichés or sexist statements. Only the school's progressive biology teacher/guidance counsellor Erica (Aviva Armour-Ostroff) thinks she's figured the young student out, and she hatches a plan to study the Bible so thoroughly that she will be able to point out all the holes in his fervent pronouncements.
Benjamin's fellow students take a different approach. The bullied George (Adriano Reis), who walks with a limp, wonders if his friend's prayer and hands-on healing might help his shorter leg grow. (He also has other motives for wanting to get close to him.) Lydia (Charlotte Dennis), meanwhile, who's arguably the sharpest observer in the play, thinks Benjamin's religious fanaticism stems from sexual repression.
Through it all, Benjamin remains firmly, staunchly unmoved, even as those around him ratchet up their own extreme reactions.
I'm not exactly sure what von Mayenburg is getting at. Is he trying to point out that everyone is capable of some kind of extremism? Certainly, the polarization of society has become one of the defining aspects of the past decade. But while the play's premise is intriguing, and the themes universal, the ending feels rushed and rather random.
That said, director Rob Kempson's production is memorable. He's helped by Jackie Chau's raised wooden platform of a set, with audiences sitting along the long sides of the rectangular stage. When they're not performing, the actors, evocatively lit by designer Michelle Ramsay, sit on chairs on the two shorter sides, allowing scenes to change quickly and efficiently. Early on, Kempson has Traboulsi use a prop or change (Chau also designed the characterful costumes) in this offstage area, adding tension to proceedings; I wish this had been done with some of the other performers.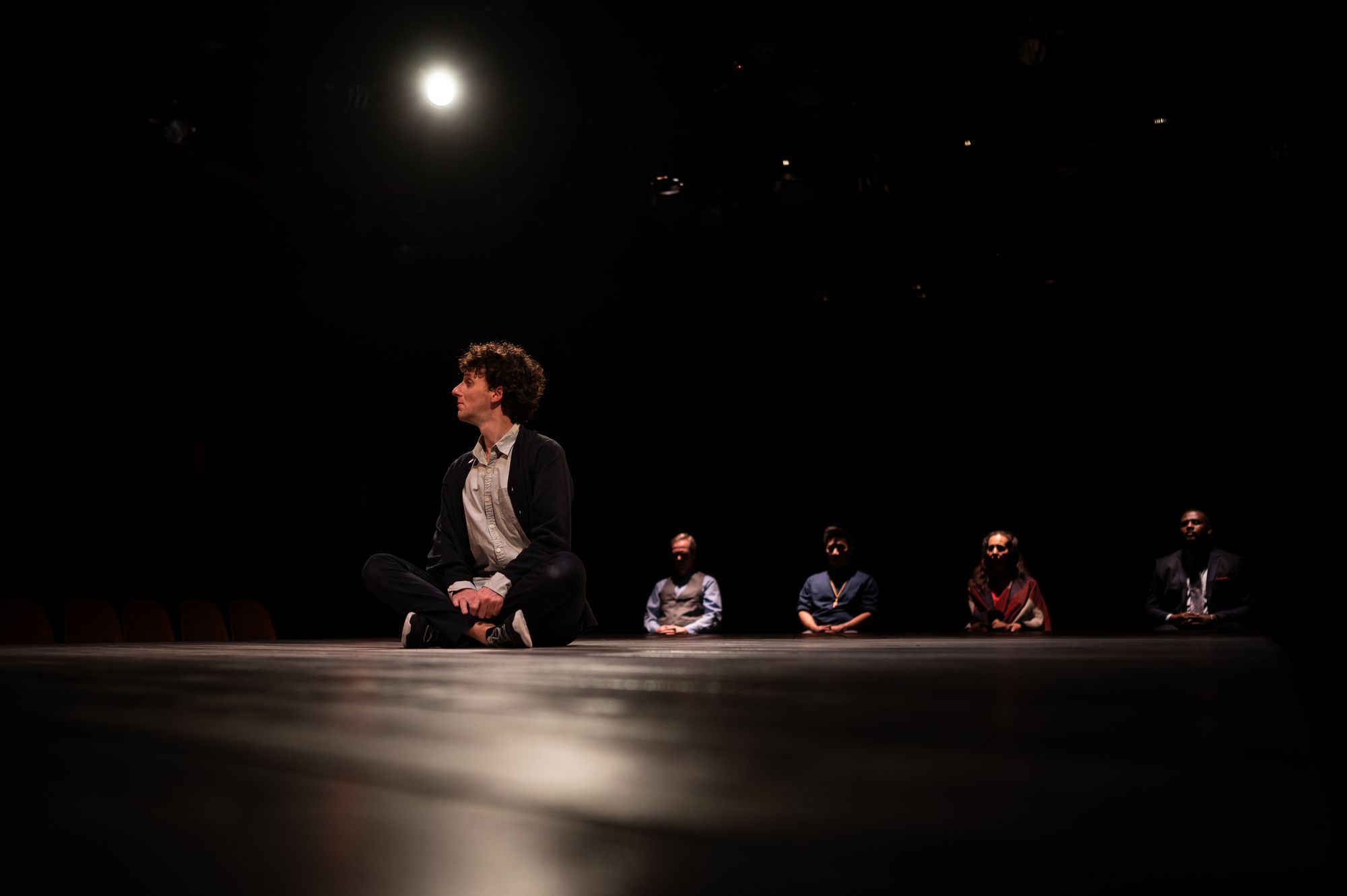 This isn't a play with especially rounded characters, but the actors do their best with them. Drakeford creates a sympathetic portrait of a compassionate but realistic parent, while Armour-Ostroff brings a cynical humour and fierce competitiveness to her challenged teacher.  
Reis's scenes with Traboulsi are among the finest, since they simmer with subtext and unspoken adolescent angst. Dennis's portrait of a sexually confident young woman who thinks she has all the answers is pitched at the right level of arrogance, insecurity and curiosity; I just wish her character had more to do.
ARC resident artist Traboulsi has had fine roles in the company's productions before; he played the traumatized junior employee in last year's Gloria, for instance. But the demanding part of Benjamin is enormous – in essence he becomes a lightning rod for everyone else's obsessions – and the actor disappears into the character with complete, one might say religious, devotion.
On the way out of the theatre, you might be arguing with others about the play's substance. But you'll be in agreement about Traboulsi's staggering performance.
✅ = Critic's pick / ✭ or ✭✭ = didn't work for me / ✭✭✭ = recommended / ✭✭✭✭ = excellent / ✭✭✭✭✭ = outstanding, among best of the year
---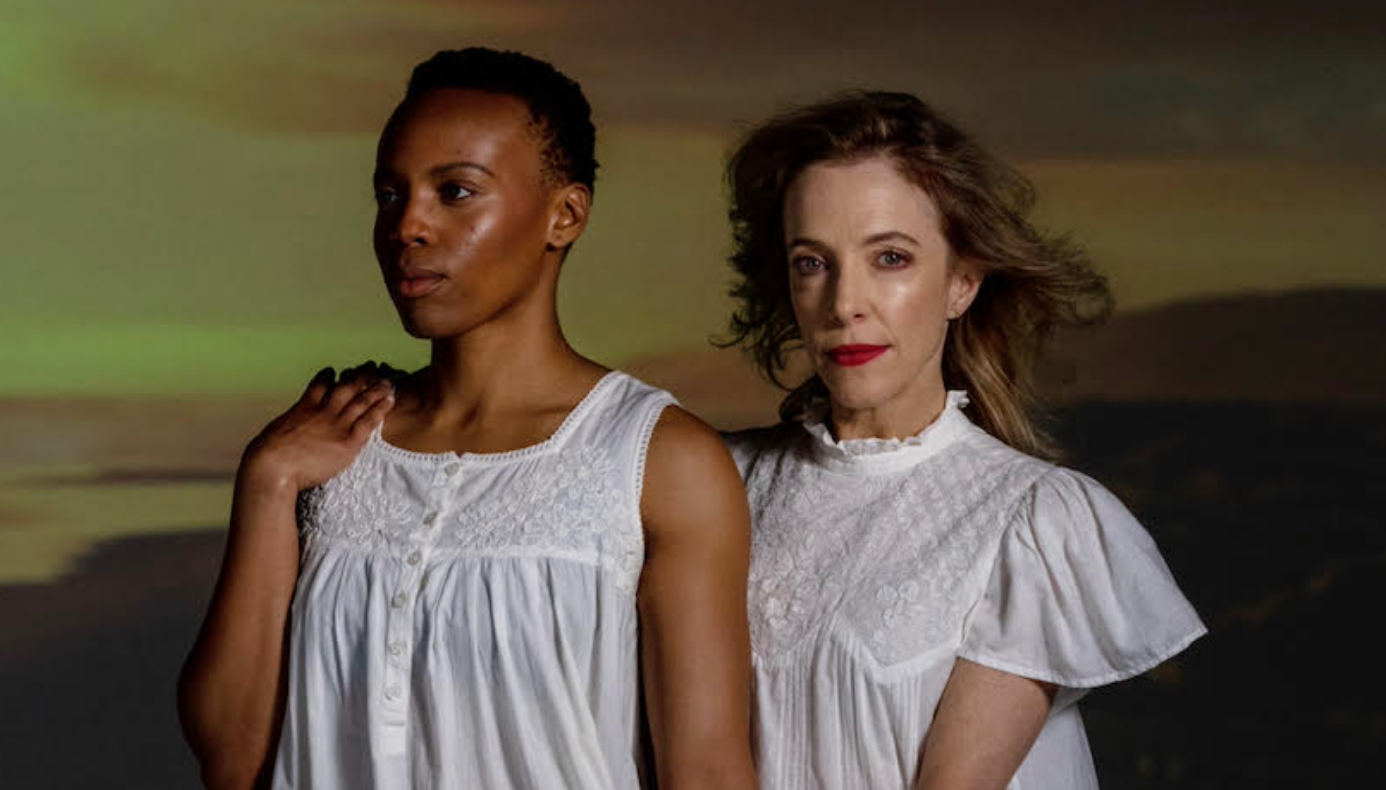 Contest alert!
So Sumi is giving away a pair of tickets to both parts of Fall on Your Knees during its first week, courtesy of Canadian Stage. To win, correctly answer the following question: What Ann-Marie MacDonald play won the Governor General's Award? Send answers to SoSumiContact@gmail.com with Fall on Your Knees Contest as the subject heading. Deadline is January 18 at noon. Tickets subject to availability.
Congratulations to Victoria L, who correctly answered the question: "What ARC show took place at a venue in Riverdale Park?" with Human Animals. Victoria won a pair of tickets to ARC's Martyr.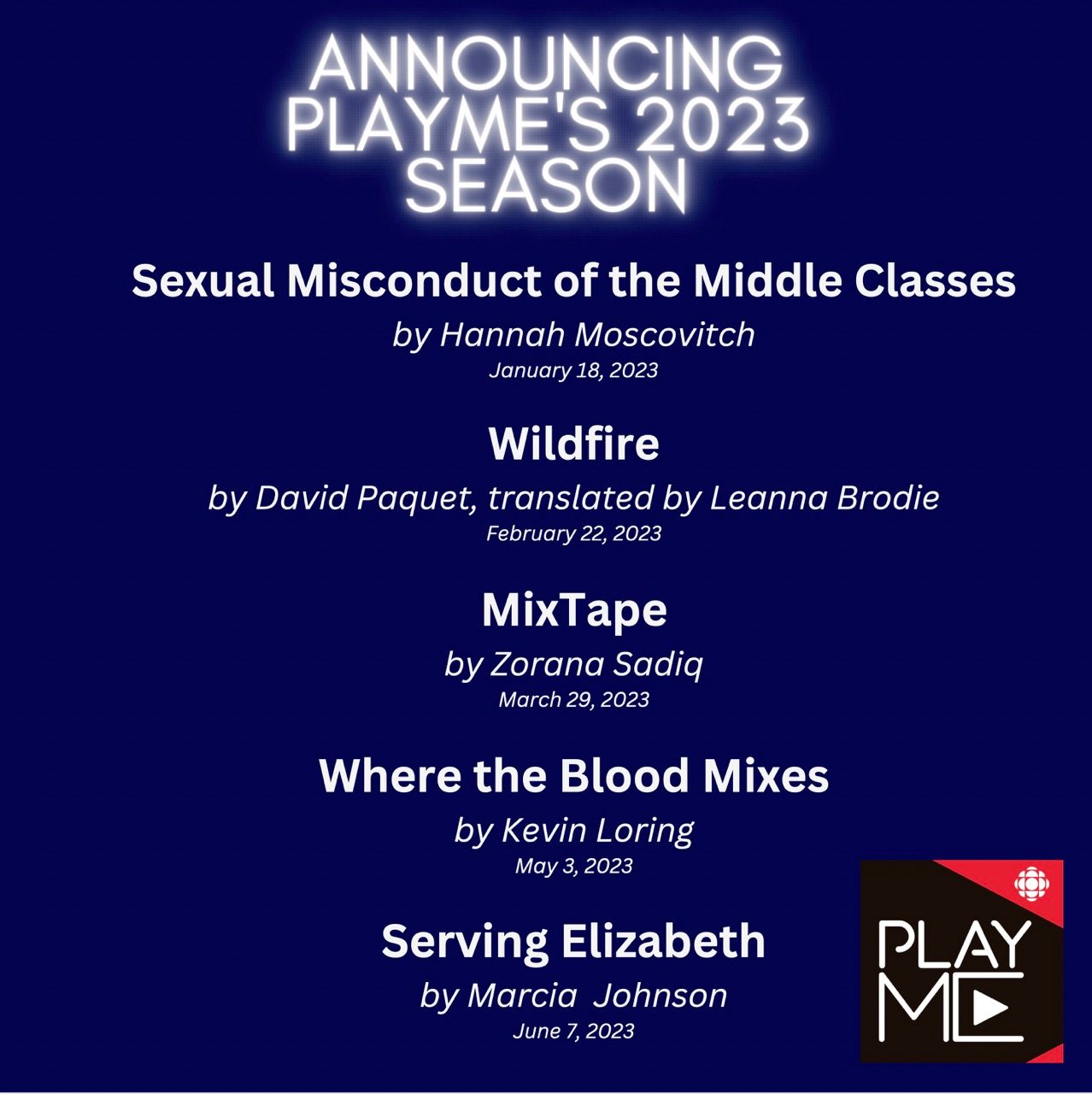 PlayME premieres
If you can't brave the elements for any live productions, simply download CBC's PlayME where you get your podcasts. This week the series, created in 2016 by Expect Theatre's Chris Tolley and Laura Mullin, launches its fifth season of Canadian audio dramas.
The terrific 2023 lineup kicks off January 18 with Hannah Moscovitch's The Sexual Misconduct of the Middle Classes and then continues with four more shows, each dropping about a month apart: David Paquet's Wildfire (in Leanna Brodie's excellent translation), Zorana Sadiq's MixTape, Kevin Loring's Where the Blood Mixes and Marcia Johnson's Serving Elizabeth. (They'll eventually be airing on CBC Radio One, too.)
Fun fact: two of the plays (Wildfire and Where the Blood Mixes) made my Top 10 Toronto theatre productions of 2022 list, while the other three are by playwrights who made NOW's Top 10 Toronto theatre artists lists in previous years.
In some cases, the casts are the same as in the original stagings – the Factory Theatre Wildfire cast of Sadiq, Paul Dunn and Soo Garay, for instance. In others, the casts can bridge productions; Serving Elizabeth features writer Johnson, who performed in the show at the Thousand Islands Playhouse, and Virgilia Griffith, who performed in the play at the Stratford Festival. Each production also includes an interview segment with the playwright.
And if you're waiting for the next month's play to appear, you can always check out PlayME's archive. If you missed Nicolas Billon's Iceland, for instance, you can find the PlayME production which features the awesome original cast (Kawa Ada, Claire Calnan and Christine Horne). And in anticipation of Andrea Scott's Controlled Damage at London's Grand Theatre later this month, I downloaded the PlayME version. And now I'm really eager to see the new staging.