The Top 10 Toronto theatre productions of 2022
Is God Is, our place, Where The Blood Mixes, Sweeney Todd and The Antipodes stood out in arguably the most diverse and thoughtful theatre season ever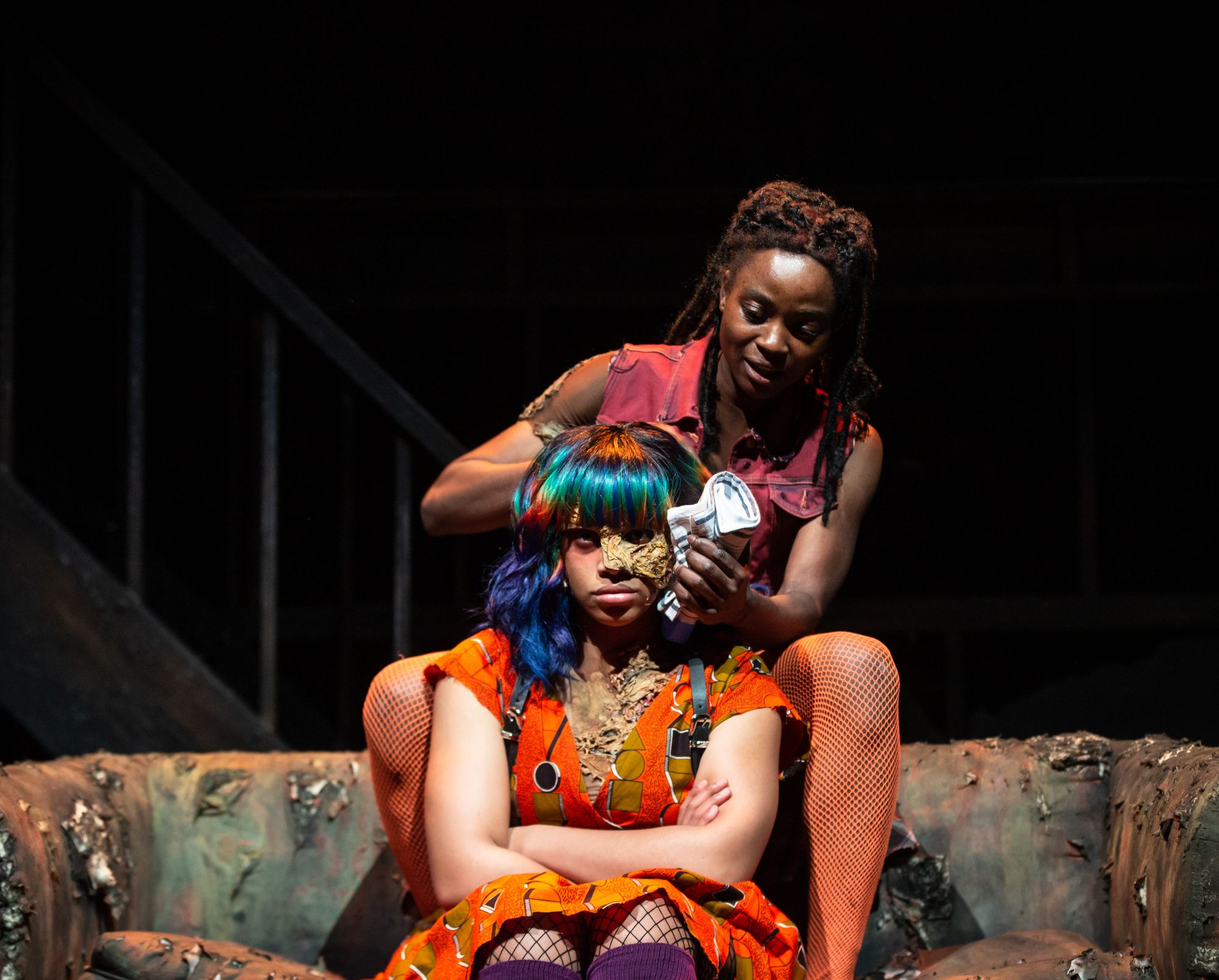 This was an exceptional year for Toronto theatre. For one thing, because of the Omicron variant, live theatre didn't really start up again until March. And because of the continuing COVID-19 crisis, it wasn't uncommon to receive news about cancellations or postponements a day or two before a performance.
(I remember checking an acclaimed show's website near the end of its run and seeing several roles performed by understudies.)
Through all that, theatre artists – and stage managers, FOH, ticketing staff and marketing folks – persevered to put on arguably the most diverse and thoughtful theatre season ever.
At least in the not-for-profit scene, there seemed fewer place-holder, business-as-usual productions and more urgency, more satisfying and intriguing answers to the questions, "Why this play, and why now?"
That commitment kept me attending theatre and writing about it, even when masking became optional, and even when NOW Magazine – where I began writing about theatre in November 1997 – stopped paying its staff.
So here are 10 glorious productions, and several honourable mentions and remounts, that made me feel grateful and honoured to be doing this job. (Note: I didn't make it to either the Stratford or Shaw Festivals this year. I hope to have more flexibility in 2023.)
1. Is God Is
May 6-22, Canadian Stage/Obsidian/Necessary Angel
Aleshea Harris's fiercely feminist play about twin sisters avenging a family tragedy was equal parts Greek drama, Spaghetti Western and blaxploitation flick. Director Mumbi Tindyebwa Otu, working with a superb cast (headed by Dora nominees Oyin Oladejo and Vanessa Sears) and design team, found just the right tone to tell this epic, audacious and scorching show with maximum theatricality. See full review here.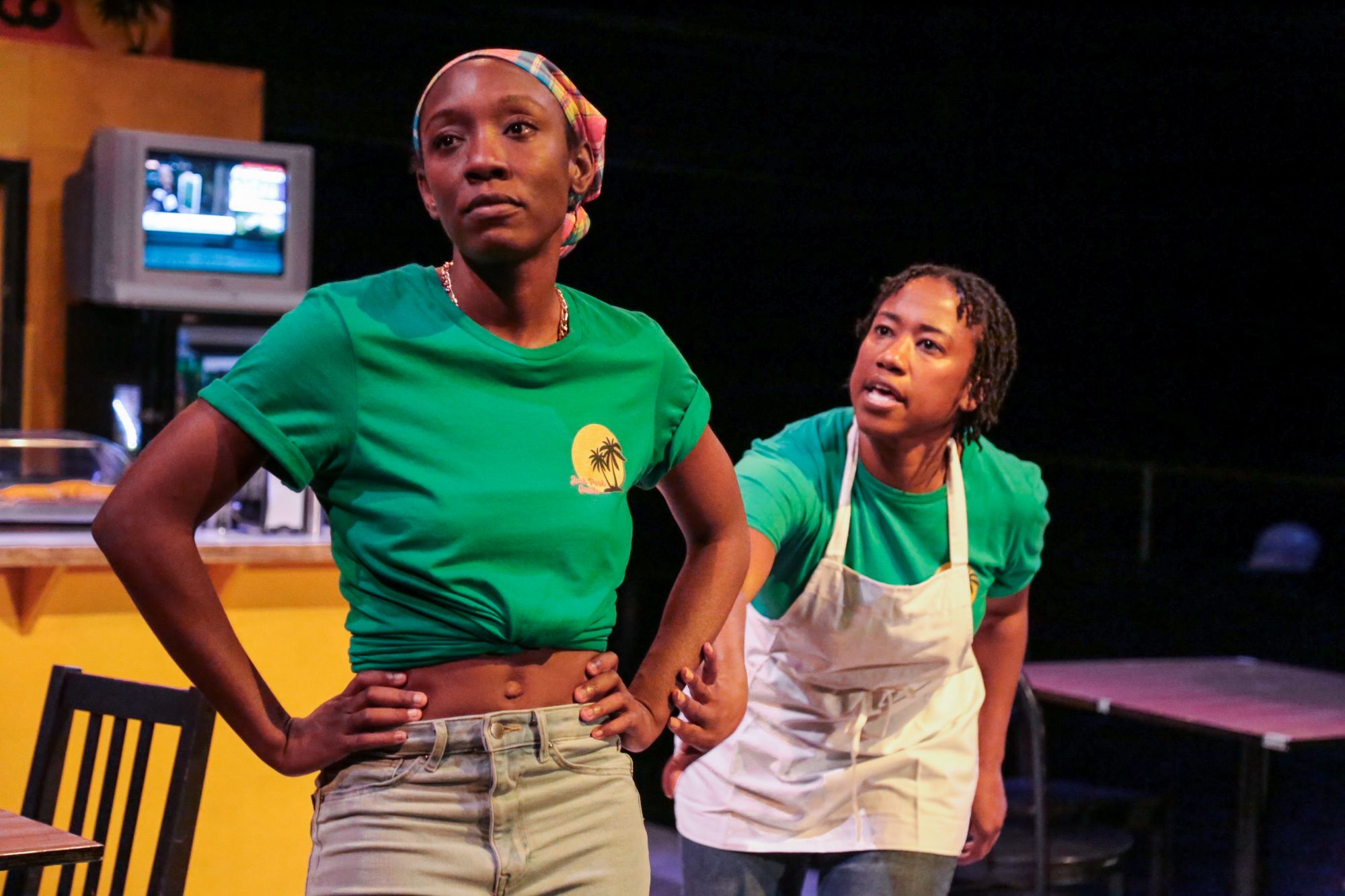 2. our place
November 18-December 13, Theatre Passe Muraille/Cahoots Theatre Projects
Two undocumented workers (Sophia Walker and Virgilia Griffith, both incredible) at a Caribbean restaurant in Scarborough take different routes to become permanent residents and bring their children over. Writer Kanika Ambrose and director Sabryn Rock took this timely premise and made it clear, engaging and specific – and in so doing created something completely universal. See review here.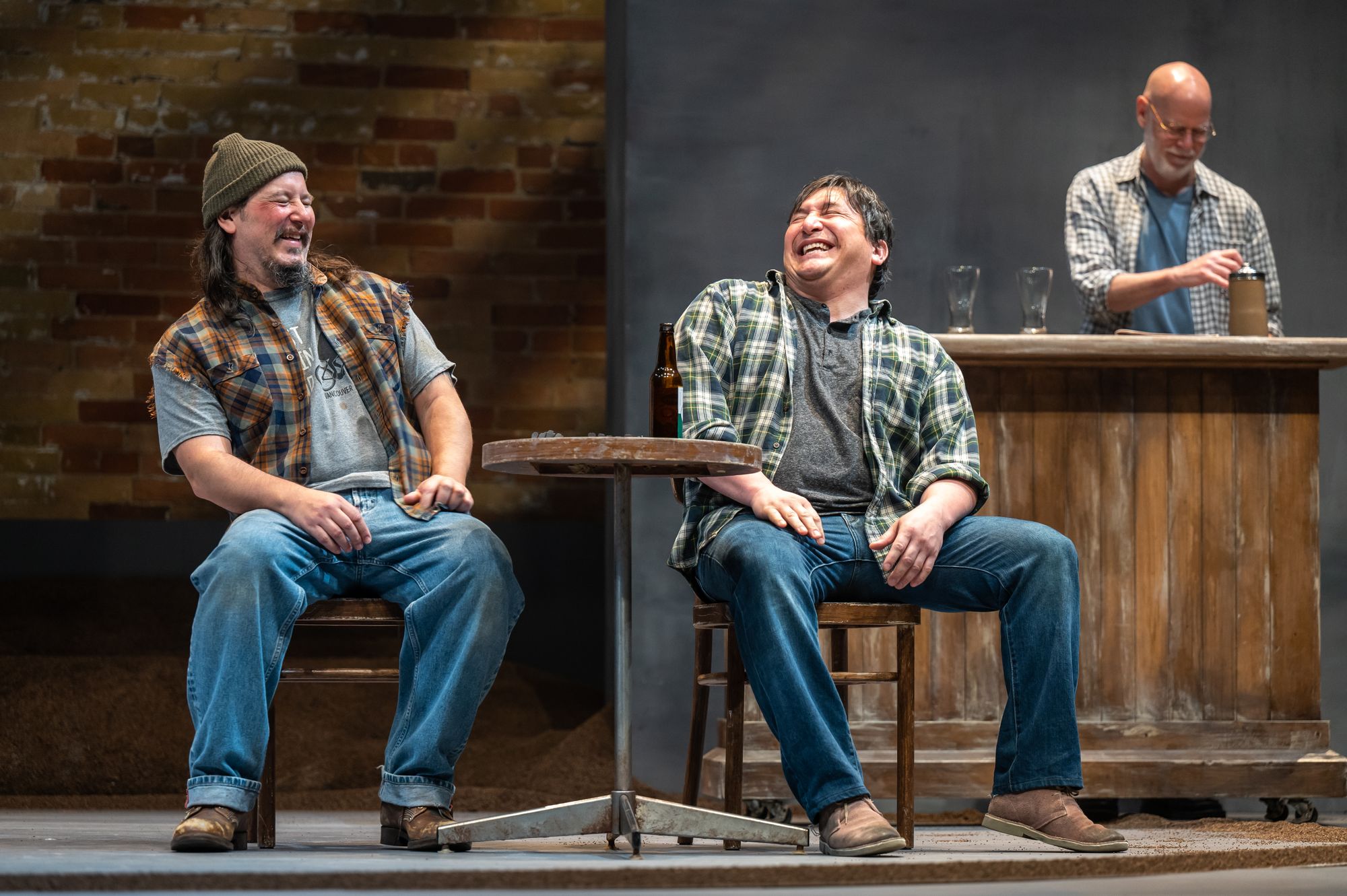 3. Where The Blood Mixes
May 26-June 19, Soulpepper/Native Earth Performing Arts
Coming on the heels of the horrific discoveries of unmarked graves outside Canada's residential schools, Kevin Loring's 2008 play about a group of friends and residential school survivors in a small BC town hit especially hard. Director Jani Lauzon, an inspired cast (headed by Craig Lauzon and Sheldon Elter) and a sensitive design team brought the story to life, mixing past and present, pain and hope. See full review here.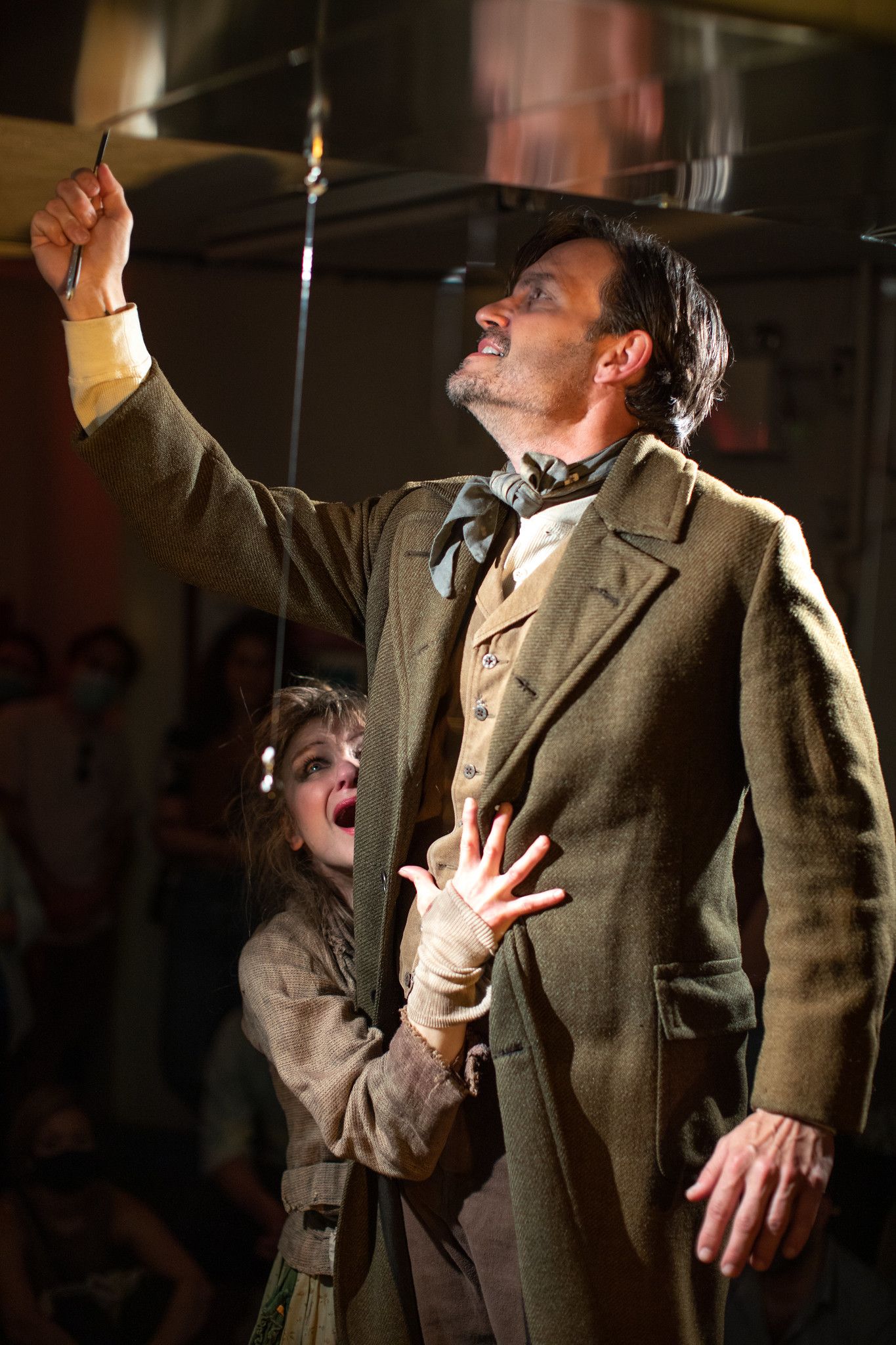 4. Sweeney Todd: The Demon Barber of Fleet Street
June 6-July 3, Talk is Free Theatre
Stephen Sondheim's Grand Guignol masterwork about vengeance, lust and hypocrisy in an eat-or-be-eaten society is complicated to stage. But in his fully immersive and walkabout production in the east end's Neighbourhood Food Hub, director Mitchell Cushman found ways to bring scenes and moments to life in a way I never thought possible. Michael Torontow, Glynis Ranney and a superb cast and moveable band made us attend every step of this tale. See full review here.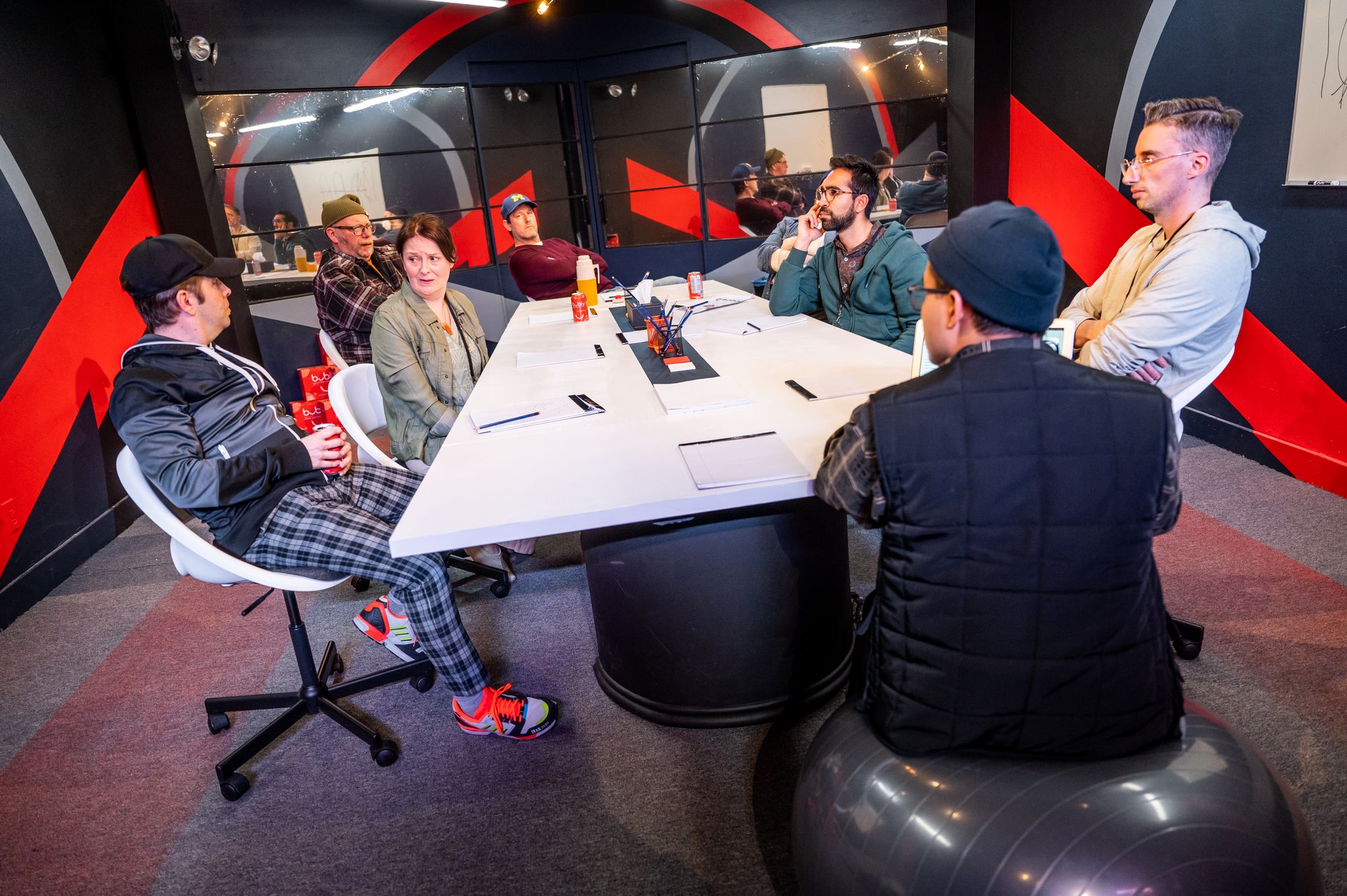 5. The Antipodes
April 3-May 15, Coal Mine Theatre
After two years without live, in-person, indoor theatre, Ted Dykstra's impeccably paced production of Annie Baker's non-narrative ensemble drama truly felt like the thing we needed to see. Full of Scheherazade-like stories and an existential central mystery, it could not exist in any other art form. It needed the bristling tension among the superb cast and the energy we gave to it to try to figure out the many puzzles. See full review here.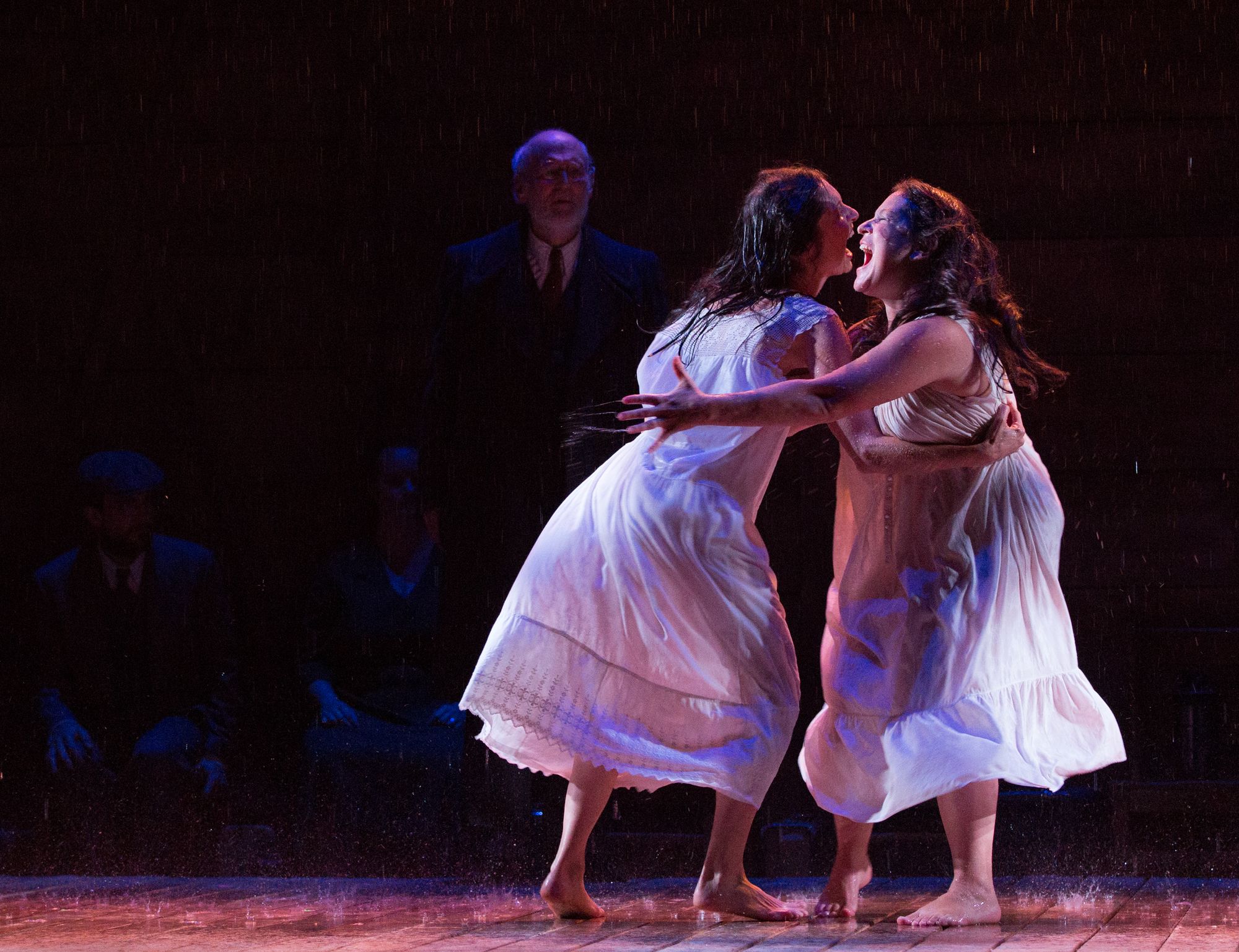 6. Indecent
October 14-November 6, Studio 180/Off-Mirvish
One of the signs of a special show is whether you would like to see it again. After Joel Greenberg's staging of Paula Vogel's remarkable work – part documentary-style theatre, part love story, part tale of the Holocaust and the Jewish diaspora and part look at artistic freedom and censorship – I remember wanting to rewatch it immediately, simply to savour how it had been put together. This and & Juliet (see below) were the shows I pressed on people who didn't normally go to theatre. See full review here.
7. Wildfire
May 28-June 19, Factory Theatre
One of my clearest memories of watching David Paquet's darkly funny show about one dysfunctional family is hearing the "Did they just say that?" laughs gradually build in the first 10 minutes of the show. Demonic babies; abusive mothers; incestuous offspring; women in love with serial killers – how could all of this come together? Director Soheil Parsa and a remarkable cast (Soo Garay, Paul Dunn and Zorana Sadiq) succeeded in turning Paquet's surreal script (beautifully translated by Leanna Brodie) into the year's biggest surprise. See full review here.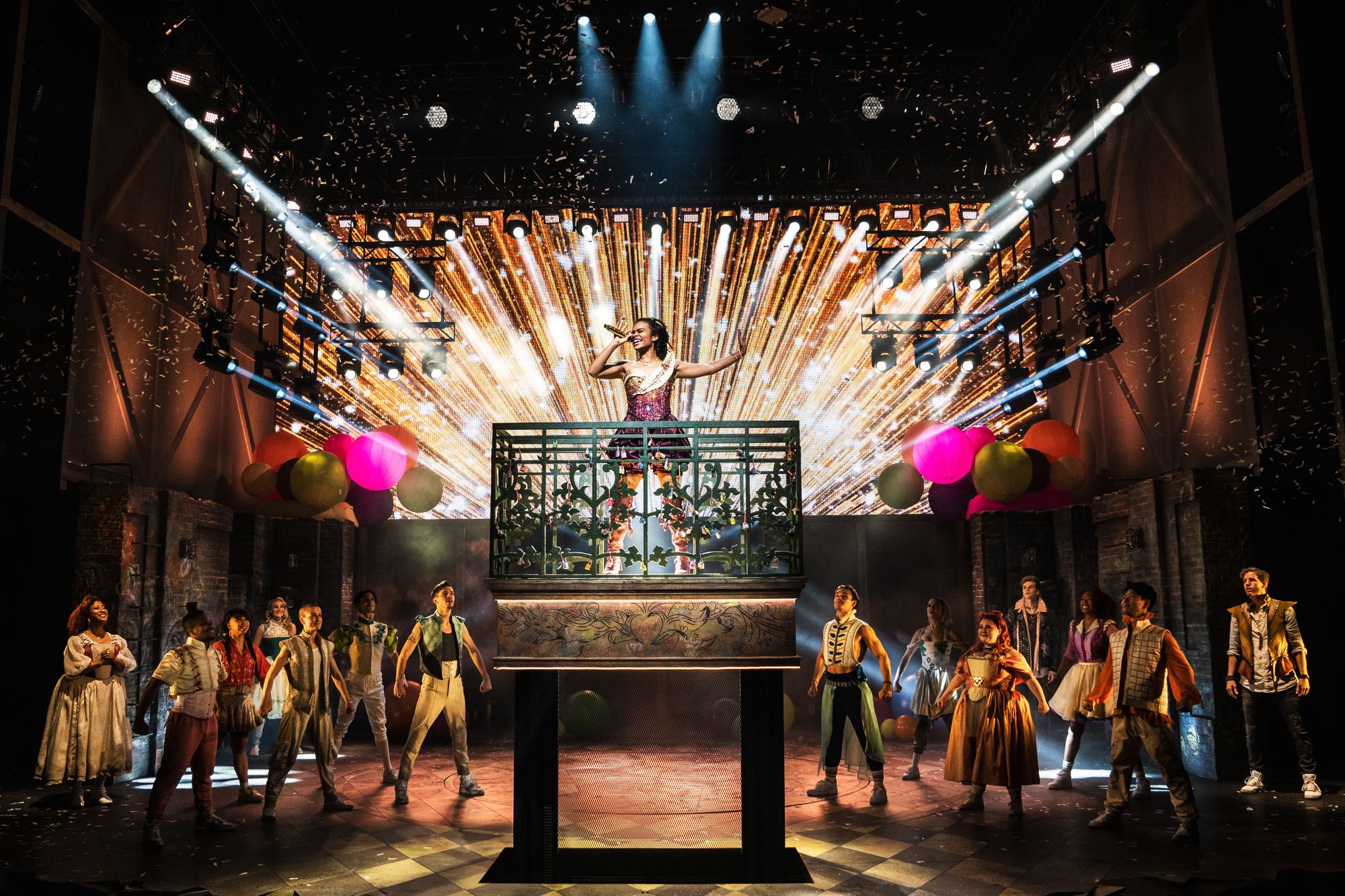 8. & Juliet
June 22-August 14, Mirvish Productions
More than once this year, I heard theatregoers say, "The world is so awful right now. When I go to the theatre I just want to have fun." This ridiculously enjoyable musical featuring some 30 songs from the catalogue of songwriter/producer Max Martin, with a clever book by David West Read and a first-rate cast easily fit the bill. When Read, Betsy Wolfe and others ascend the Tony Awards stage next year, you'll be able to say, "I saw it in Toronto first." See full review here.
9. Red Velvet
November 22-December 18, Crow's Theatre
Like Indecent, Pipeline (both on this list) and Bengal Tiger at the Baghdad Zoo, this is a play I'd heard about and was glad to finally see on a local stage. It didn't disappoint. Lolita Chakrabarti's play looks at the life of Ira Aldridge (a powerful Allan Louis), the first Black actor to play Othello, to comment on institutionalized racism, the legacy of colonialism and the mysterious power of theatre. All things theatre companies are still dealing with today. See review here.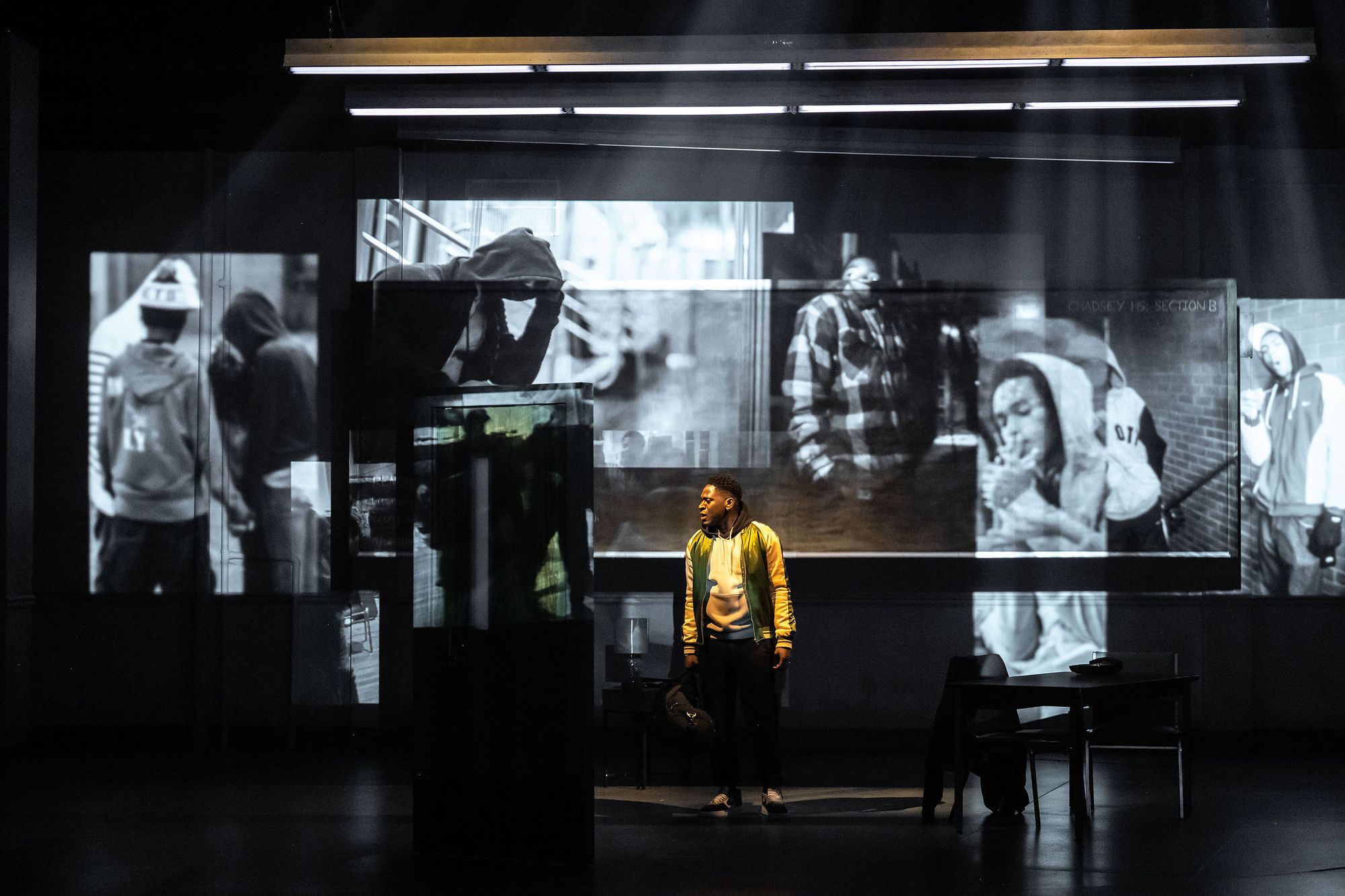 10. Pipeline
April 7-May 8, Soulpepper
When I interviewed Weyni Mengesha after she was appointed Soulpepper's new artistic director, I remember her saying one of her favourite U.S. playwrights was Dominique Morisseau. No wonder. Mengesha's production of Morisseau's 2017 play got audiences talking about the titular image – the symbolic pipeline that shuttles racialized students from school to prison – as well as questioning institutionalized racism, microaggressions and violence. All of that came through in a character-driven, high-stakes drama featuring some of the strongest performances (Akosua Amo-Adem, Tony Ofori, Kristen Thomson, Mazin Elsadig) of the year. See full review here.
---
Honourable mentions: Uncle Vanya (Crow's Theatre); Detroit (Coal Mine Theatre); Cockroach (Tarragon Theatre); Beautiful Renegades (Peggy Baker Dance Projects/Theatre Centre); The House of Bernarda Alba (Modern Times/Aluna); Alice in Wonderland (Bad Hats Theatre); Boy Falls from the Sky (Past Future Productions/Off-Mirvish); R.U.R. A Torrent of Light (Tapestry Opera).
Rivetting remounts/revivals: 2 Pianos 4 Hands (Mirvish); The Ex-Boyfriend Yard Sale (Outside the March/red light/Soulpepper); 'Da Kink in My Hair (Soulpepper/TO Live).