Mirvish season mounts Six in the 6ix, and Come From Away returns to the Rock
Mirvish's main subscription season includes seven musicals, while the most successful show in Canadian history makes a comeback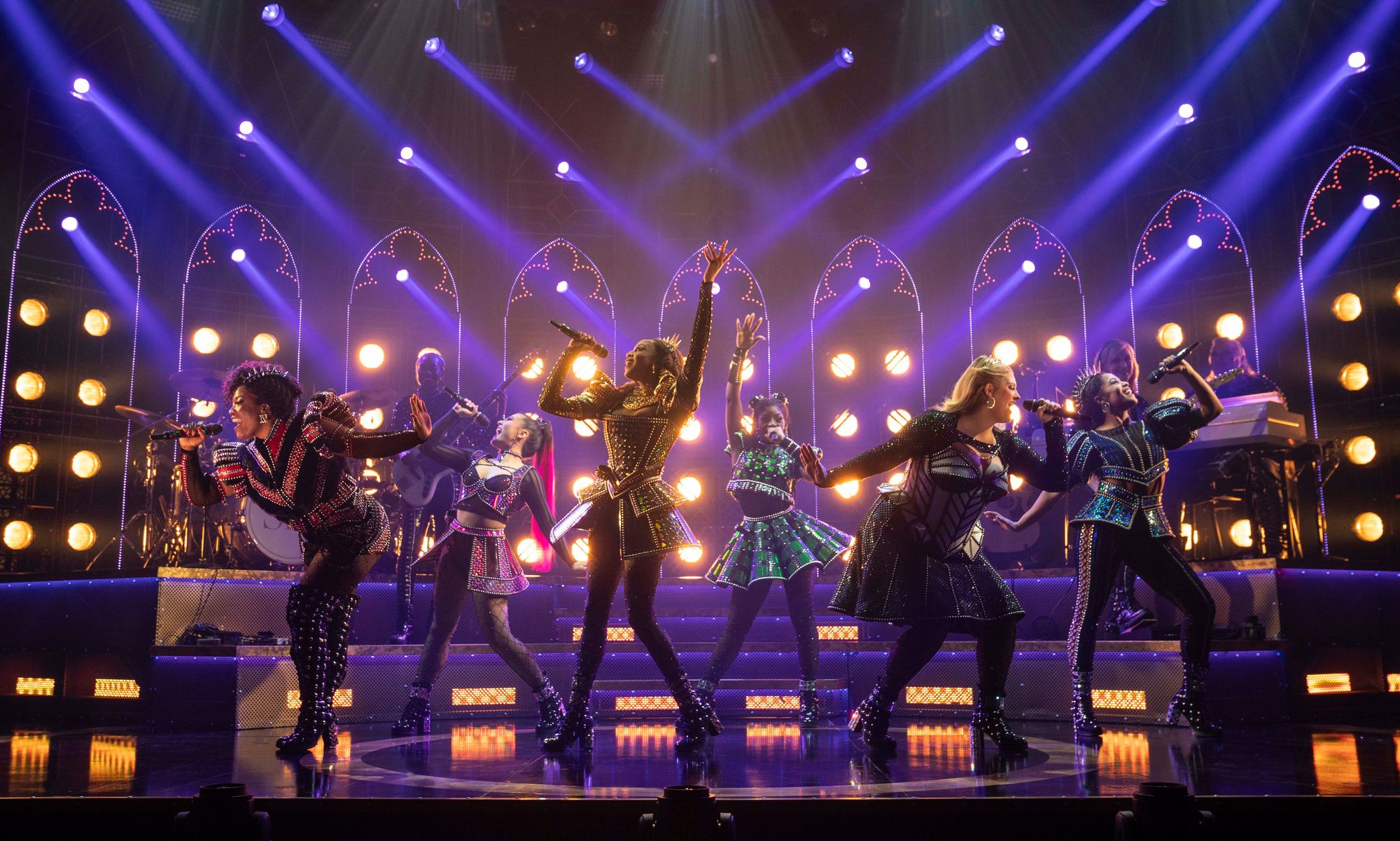 There are many Canadian connections in Mirvish Productions' 2023/24 main subscription season, which consists of seven shows – all musicals – and was announced by press release this morning.
Sit-down Canadian cast
The biggest news is that there will be a Canadian sit-down production of the Tony Award-winning musical Six, an infectiously poppy, concert-like show about the six wives of Henry VIII.
Before coming to Toronto this September, Six will hold court at Edmonton's Citadel Theatre, where it played there in 2019 during its pre-Broadway run. The current Broadway production received the Tony for best original score in 2022, and the production's cast album received more than 6 million streams in its first month.
The social media-sphere is already lighting up with Canadian dream casting of Six's principal parts. Some names being floated around include Shakura Dickson, AJ Bridel, Kelly Holiff, Elena Juatco, Kimmy Truong, Gabi Epstein, Arinea Hermans, Stacey Kay and Kira Guloien (Confession: I may have contributed some of those suggestions myself). Another top-of-mind name is Vanessa Sears, but she's been cast as the standby for the lead role in the new Broadway musical New York, New York.
Six is scheduled to play September to December at the Royal Alex, but if things go as well as theatre people expect, count on it being extended. (If they don't, then off with the prognosticators' heads.)
New show from & Juliet creators
Canadian David West Read (Schitt's Creek) and director Luke Sheppard know how to take existing songs and make a fabulous show; they're the creative team behind smash hit & Juliet. Their latest, In Dreams, features the songs of legendary musician Roy Orbison and tells the story of a country-rock singer who invites her old bandmates to join her for a big, blowout party. With songs like "Pretty Woman," "Only the Lonely," "I Drove All Night" and "Crying," you can practically predict the emotional beats. But as the pair showed in & Juliet, they know how to cleverly – and movingly – subvert expectations. The North American premiere's dates are September to December.
Jagged Little Pill takes the songs of Canada's own Alanis Morissette to tell a story about a dysfunctional American family. Diane Paulus (Pippin, Waitress) directs, and Diablo Cody (Juno, Young Adult) has written the book. The Tony Award-winning show was one of the first big casualties of COVID-19; it opened on Broadway in December 2019, and then closed in 2021, a few months after theatres reopened. This touring production will play October to November 2023.
The other show with a Canadian connection is Aladdin, which received a troubled Toronto tryout in the fall of 2013, forcing director/choreographer Casey Nicholaw and book writer Chad Beguelin to retool it before reaching Broadway. Based on the animated Disney musical, with music by Alan Menken and lyrics by Howard Ashman and Tim Rice, the show has been packing in houses since 2014, making it the 10th highest grossing Broadway show of all time. Torontonians can finally see how much Aladdin has changed when it plays here February to March 2024.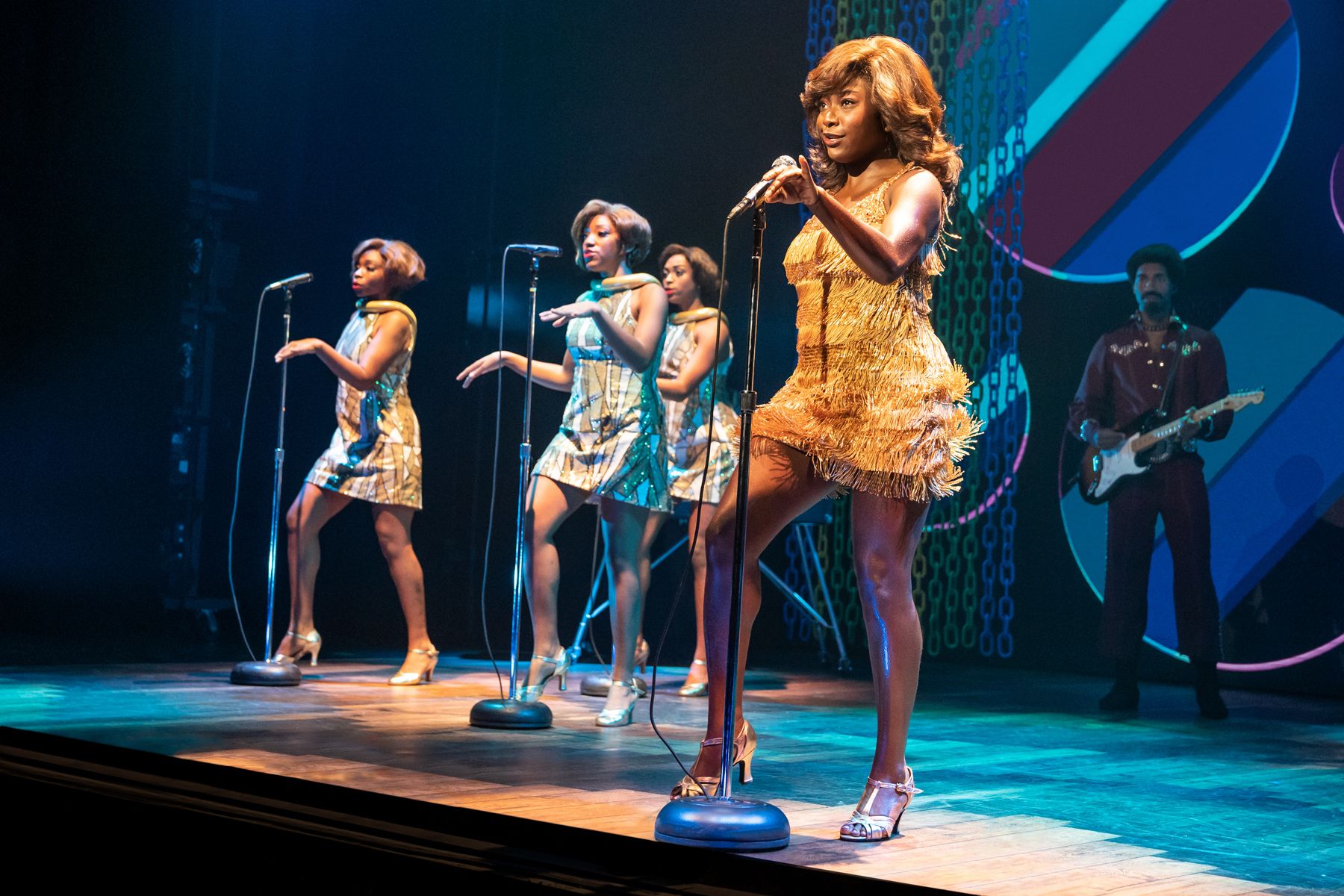 There's no Canadian connection yet to TINA – The Tina Turner Musical. But everyone loves Turner's music. And Phyllida Lloyd, who's directing, also directed Mamma Mia!, which had a long run in Toronto before playing Broadway. Also, book writer Katori Hall's The Mountaintop received a memorable production here a few years ago. So there. Anyhow, this show will have no trouble selling tickets. Just a note to whoever's sitting next to me when I eventually see it during its run from June to July 2024: please don't hum or sing along to "What's Love Got to Do With It?" or "Private Dancer."
Two old standards
Rounding out the season are two perennial favourites: 42nd Street (December 2023 to January 2024 – so perfect gifts for theatre-loving parents), directed by Jonathan Church, who helmed last year's Singin' in the Rain, and Les Misérables (March to June, 2024) in Cameron Mackintosh's recent revival with the non-revolving staging. (Um, do we really need to hear the people sing... again?)
By the way, the casting for the 42nd Street revival tour has just been announced. Here's hoping stars Ruthie Henshall and Adam Garcia say yes to crossing the pond.
What's missing?
Well, plays for one thing. This is disappointing, especially after the enormous critical and popular success this season of Mirvish's Pressure, Indecent and Things I Know to be True, the latter two in its off-Mirvish series. Granted, the release emphasized this was the "Main" subscription season; the Off-Mirvish season may be stalled or delayed because of the recent news in The Toronto Star that the CAA Theatre (often the venue for Off-Mirvish offerings) is slated for demolition.
And doesn't it seem weird to bring back two shows from previous seasons, when there are other, newer productions around? Could the gender-reversed Company have played here? And I understand having to appeal to an older demographic, but what about last year's edgy best musical Tony Award winner, A Strange Loop? And it's too bad Daniel Fish's radically-reimagined production of Oklahoma!, which was scheduled to play here in May and June 2021, couldn't return.
Full details about the season, including subscription packages, are available at mirvish.com.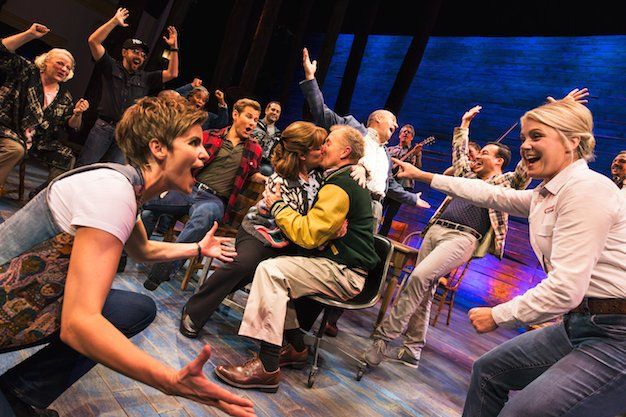 Come From Away returns to its original home
The original, record-breaking Broadway run may have ended, and the reassembled Toronto production cut short during Omicron (if they had only waited four months!), but Irene Sankoff and David Hein's Come From Away is coming back – in a new production and to be performed in its setting/birthplace of Newfoundland and Labrador.
The show tells the story of the 7,000 stranded passengers and the communities in Newfoundland and Labrador that welcomed them into their homes after the 9/11 tragedy. It will be performed at the Joseph R. Smallwood Arts and Culture Centre in Gander – the same town where the story happens. (Disclosure: I've followed the show since its inception at Sheridan College's Canadian Music Theatre Project, and am a very minor investor in it.)
Jillian Keiley, who hails from St. John's and finished her tenure as the National Arts Centre's English Theatre artistic director last year, directs an exciting team that includes several CFA alumni.
Petrina Bromley, who played Bonnie in the original cast, will now play pilot Beverley Bass and others, while Astrid Van Wieren, the original Beulah, will play Diane and others. Van Wieren's Nick will be Stuart Hickey, from London's West End company.
Also in the cast are Clint Butler and Kate Etienne from the Toronto and North American touring companies as Kevin T and Margie, Tyler Belo (from Hamilton's national tour) as Bob, Maiesha McQueen (from Waitress on Broadway) as Hannah and Talk is Free's Michael Torontow (recently Dora-nominated for Sweeney Todd) as Kevin J.
In addition to Bromley, Butler and Etienne, other Newfoundland and Labradorians in the cast include Ryan Alexander, Jacquelyn French, Peter Halley, Shelley Neville, Tim Matson and Alison Woolridge. So expect those accents to be on point.
"It has been a dream from the beginning to create a production of Come from Away in Newfoundland and Labrador," says producer Michael Rubinoff, who helped develop the original show at Sheridan's CMTP.
"The passion and creative vision this team has for the show is leading to a theatrical experience that will be joyous, moving and as authentic as the community portrayed."
Come From Away previews from July 7 to 21, opens July 22 and runs to September 3 at the Joseph R Smallwood Arts & Culture Centre (155 Airport Boulevard, Newfoundland and Labrador). More info available here.