Fringe reviews: Choir!, Our Little Secret, Caezus, Patron's Picks and more
On the 35th Toronto Fringe's penultimate day, I weigh in on a few more shows, and list the fest's winners, including Patron's Picks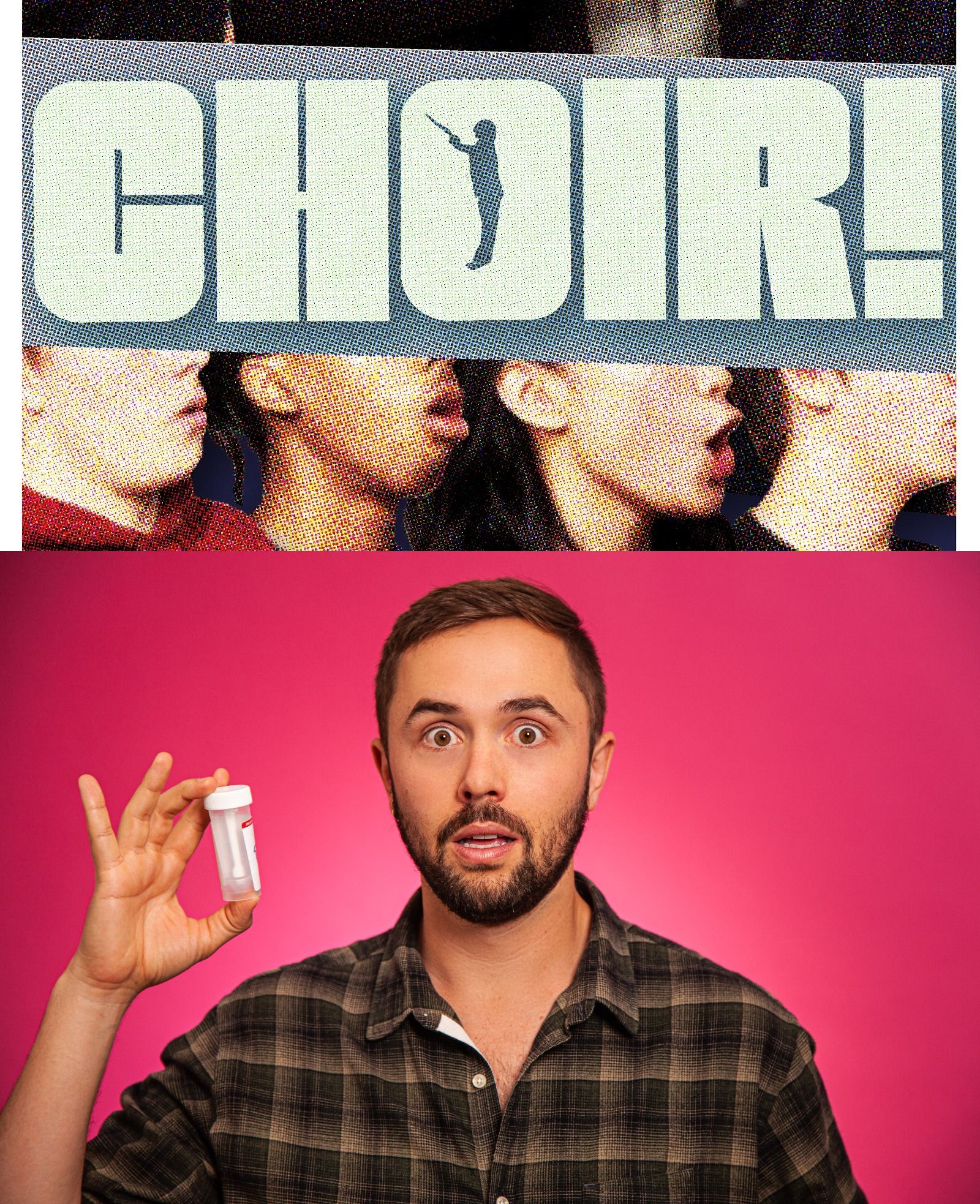 Anika Johnson and Barbara Johnston's big-hearted and entertaining new musical CHOIR! (Rating: ✭✭✭✭) showcases a year-in-the-life of the fictional Tierce de Picardie Children's Chorus as they go through choir camp, deal with school (there's a difference between "choir cool" and "school cool") and raging hormones and submit to the humilities of fundraising to get them to the big choir competition at the end of the school year in Sudbury, Ontario.
✅ = Critic's pick / ✭ or ✭✭ = didn't work for me / ✭✭✭ = recommended / ✭✭✭✭ = excellent / ✭✭✭✭✭ = outstanding, among best of the year
Anyone who's been part of a choir – or a band, for that matter, or even any big youth organization – will relate to their rigorous training (this is a classical choir, not a "show choir"), inner skirmishes and minor and major triumphs.
Leading them all with a firm baton is conductor Mary Dean (Dean Deffet, in a perfectly tuned performance), who besides leading the choir in some gorgeous music also pops in to dispense advice through the show.
There are no artist bios included of the 30+ choir members aged 11 to 18, but I hope and expect to see them on small and big stages in the years to come.
See show info here.
Secret is Out
You won't find a more enthusiastic, high-energy performance at the Fringe than Noam Tomaschoff's in Our Little Secret: the 23&Me Musical (Rating: ✭✭✭✭).
In it, he delivers his story of discovering, at age 31, that his father is not his biological father. His parents used a sperm donor, and never told a soul. After Noam casually informs his mother that he's ordered a 23&Me genetic history kit, the next day his folks awkwardly sit him down to tell him the story.
And so the man's life is turned upside-down.
Tomaschoff's book and lyrics and Ryan Peters's music carefully set up Noam's life before the revelation, particularly his strained relationship with his Israeli dad. And under Rose Bochner's direction, high-concept scenes like using sock puppets to recreate Noam's parents' discussion with their doctor decades before work brilliantly.
It's not all laughs, either. Tomaschoff explores deeper themes, like what it means to be a man and a father and the debate over nature vs. nurture. Underlying it all is the importance of how truth and honesty will liberate you.
Some of the highlights include a song about gossip that transforms into an empathetic number about people's concerns and affection. While I'm not sure a song about meeting a biological half-brother works as an Irish ditty, the final third, in which Noam discovers a whole extended family he never knew about, is alternately funny and moving.
I expect this crowd-pleasing show, like Tomaschoff's family, will keep growing over the years.
See show info here.
Jumping up for JC
If you look at the Toronto Fringe as a place to develop new work, of all the shows I've seen I'm most excited to see where Caezus (Rating: ✭✭✭✭), Nam Nguyen and Maksym Chupov-Ryabtsev's hip-hop musical based on Shakespeare's Julius Caesar, ends up.
✅ = Critic's pick / ✭ or ✭✭ = didn't work for me / ✭✭✭ = recommended / ✭✭✭✭ = excellent / ✭✭✭✭✭ = outstanding, among best of the year
As is, it's got a solid structure and most of the songs propel the story forward with energy, attitude and some very clever lyrics.
But like many shows at this year's festival, the sound system was subpar, and the fact that the lyrics were projected beneath the stage of the Factory Mainspace rather than over it meant many people couldn't appreciate the wordplay and rhymes. (The same thing happened with Lin-Manuel Mirandal's Hamilton before viewers turned on the subtitle function on Disney+.)
But there's lots of imagination on display in this adaptation. Introducing Cleopatra (Sumeeta Farrukh) into the narrative makes perfect dramatic sense – after all, she had affairs with both Julius Caesar (an electric Shawn Lall) and Mark Anthony (Jacob Levitt) – and the music Nguyen and Chupov-Ryabtsev have created for a group sex scene (hey this wasn't in Shakespeare!) gives the play an erotic, contemporary jolt.
It's also clever to introduce a statue of Alexander the Great (Yasmine Shelton) into the mix, to put the Roman ruler's pride and ambition into a broader historical context. And as the show progresses, Chupov-Ryabtsev's musical palette develops in fascinating ways.
There's lots of strutting and showboating in the early scenes, and the rap-battling actors are uneven in their enunciation. But that should improv with more incarnations of this fascinating piece, which one day might make high schoolers excited about studying this curriculum staple.
See show info here.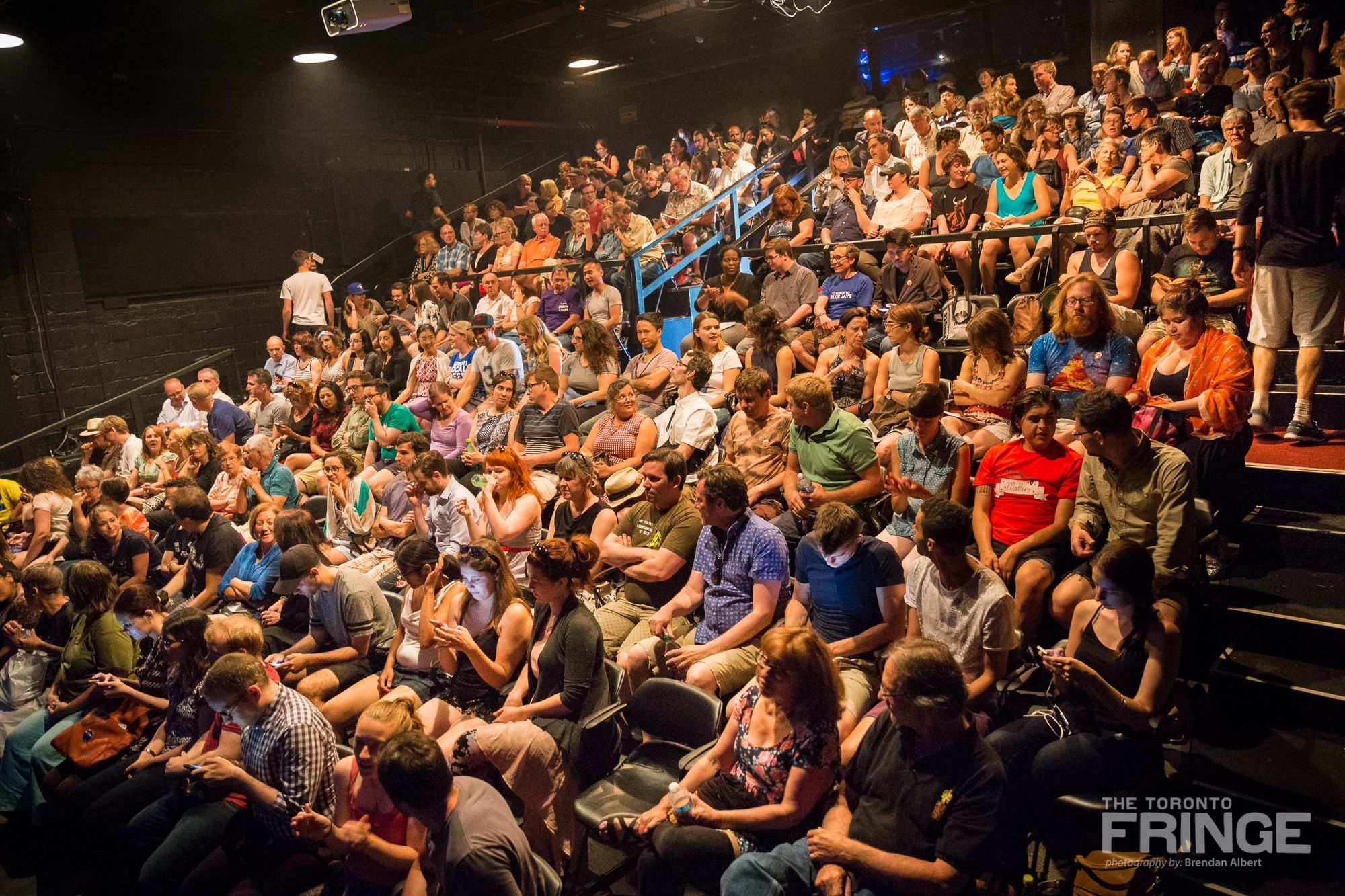 Patron's Picks and other award winners
The Toronto Fringe's Patron's Picks have been announced! These are shows that did so well at their venue's box office in the first part of the festival that they received another performance on the festival's final day, tomorrow (Sunday, July 16).
Here, by venue, are the PPs and their performance times. Tickets and info available here.
Aki Studio
Mail Ordered (see my review here) - 8 pm
Al Green Theatre
Choir! (see my review above) - 9:30 pm
Alumnae Theatre
Our Little Secret: The 23&Me Musical (see my review above) - 8 pm
Factory Theatre Studio
The Bad Mitzvah - 7:15 pm
Factory Theatre Mainspace
Killing Time: A Game Show Musical (see my review here) - 8:15 pm
St. Volodymyr Institute
Camp Campy Campfire Show - 2:45 pm
Curious K Explores the Paleozoic - 6:45 pm
Tarragon Extraspace
Frankenstein(esque) - 8 pm
Tarragon Mainspace
Blake & Clay's Gay Agenda (see my review here, and preview here) - 8:15 pm
Tarragon Solo Room
Emo Majok: African Aussie - 8:30 pm
Theatre Passe Muraille Backspace
One Night Only - 8 pm
Theatre Passe Muraille Mainspace
Ms. Titaverse (see my review here) - 8:15 pm
Other awards
North(519) Best of Fringe Festival Award, presented by Theatre Orangeville: Fertility Slippers; Our Little Secret: The 23&Me Musical
Greenest in Fringe, presented by Canadian Green Alliance: Frankenstein(esque)
Second City Best Comedy Award: Ms. Titaverse; special mentions: ensemble (Family Road Trip); solo show (Ancient Dying Chinese Dialect)