Fringe reviews: Blake & Clay's Gay Agenda, Sadec 1965, Mail Ordered and more
Day 3 of the Toronto Fringe was my best yet, with hilarious sketch, scathing satire, moving storytelling and a one-of-a-kind opportunity to unleash my inner artist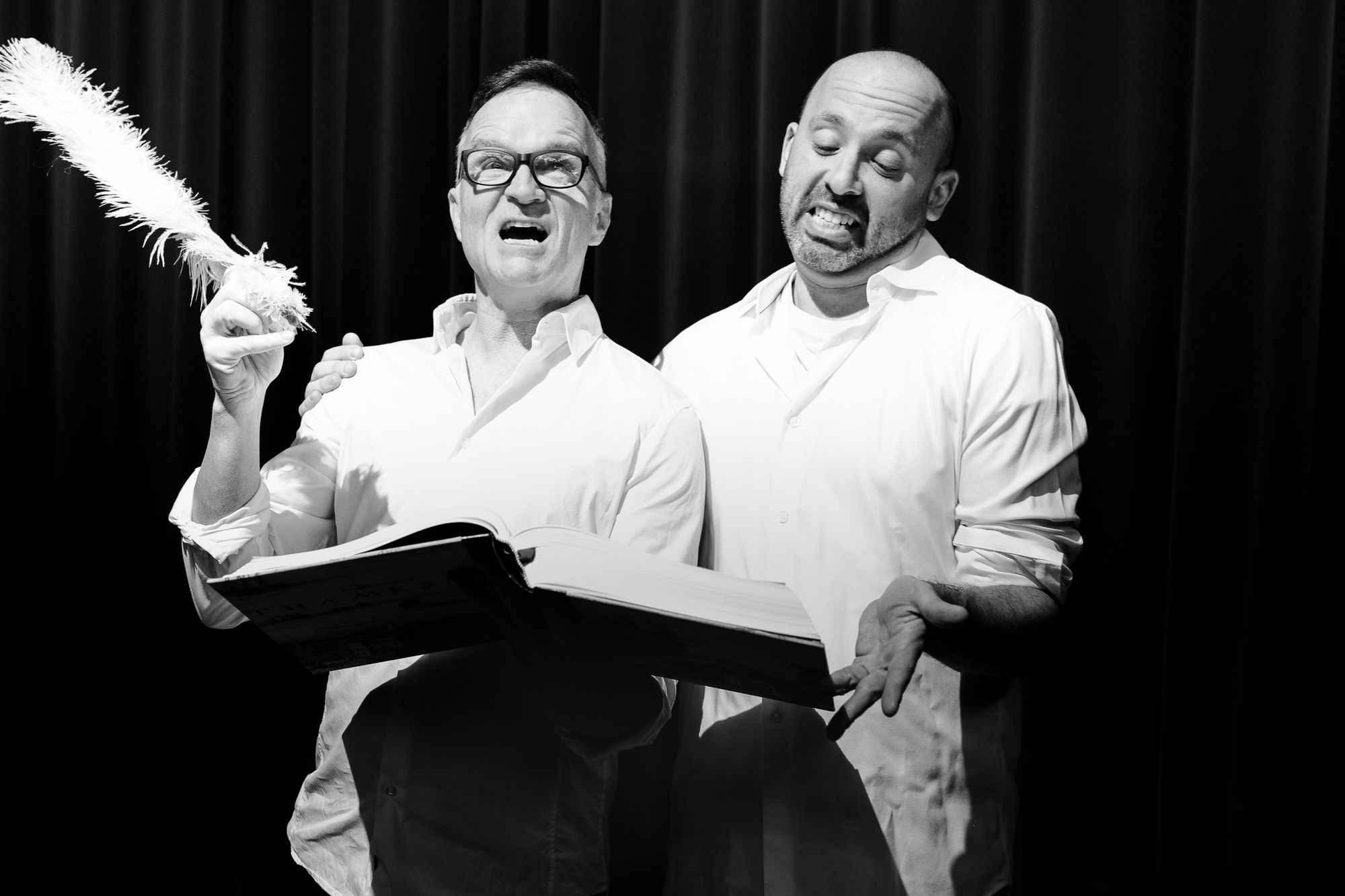 Let's just get this out of the way. Blake & Clay's Gay Agenda (Rating: ✭✭✭✭) is an incendiary new play that asks one bold question: "Can the creators of last year's important Fringe hit Gay for Pay with Blake & Clay top themselves?" The answer is a resounding: "Of course, silly."
Okay, perhaps you won't quite get the tongue-in-cheek self-referentiality of that statement without seeing the show itself, which follows gay actors Blake (co-writer Daniel Krolik) and Clay (Jonathan Wilson) as they preview sections from their empowering new book.
✅ = Critic's pick / ✭ or ✭✭ = didn't work for me / ✭✭✭ = recommended / ✭✭✭✭ = excellent / ✭✭✭✭✭ = outstanding, among best of the year
While the Dora-nominated Gay for Pay – by Krolik and Curtis Campbell, who also directs – was structured as a faux workshop given by two actors attempting to teach straight actors how to be gay, their sequel is aimed at the queer community. (Of course, anyone who knows anything about pop culture from the last 75 years will be in on most of the jokes. And no, you don't need to have seen the earlier show or know the lyrics to "The Music and the Mirror.")
The list of people and things they satirize ranges from Schitt's Creek's Dan Levy and the entitled kids of gay power couples to the prevalence of talk about mental health and – wait for it – "self care."
We learn a bit more about Blake and Clay this time around, including Blake's Jewish heritage – cue the hilarious synopsis for his unproduced script Bloodline – and Clay's toxic dating habits. The two, it turns out, are perfect enablers for each other's narcissism and neuroses. If you're a fan of The Other Two, you'll adore These Two.
The actors once again demonstrate impeccable timing, their performing styles meshing beautifully as they pump each other up after each section. Some jokes are so funny they don't even need a punchline (look for Wilson's incomplete sentence about a beloved Toronto-based actor).
As with all great satire, there's lots of truthful critique amidst the laughs. When they present a pitch for a noir gay serial killer murder mystery film set in 1982, they go a step further by delivering a pitch for that same movie after it's been altered by a modern day 2SLGBTQIA+ focus group.
Long live Blake & Clay. And may they soon tour every major North American city with their incendiary plays.
Blake & Clay's Gay Agenda (Gay for Pay Productions) runs at the Tarragon Mainspace (30 Bridgman) until July 14. See info here.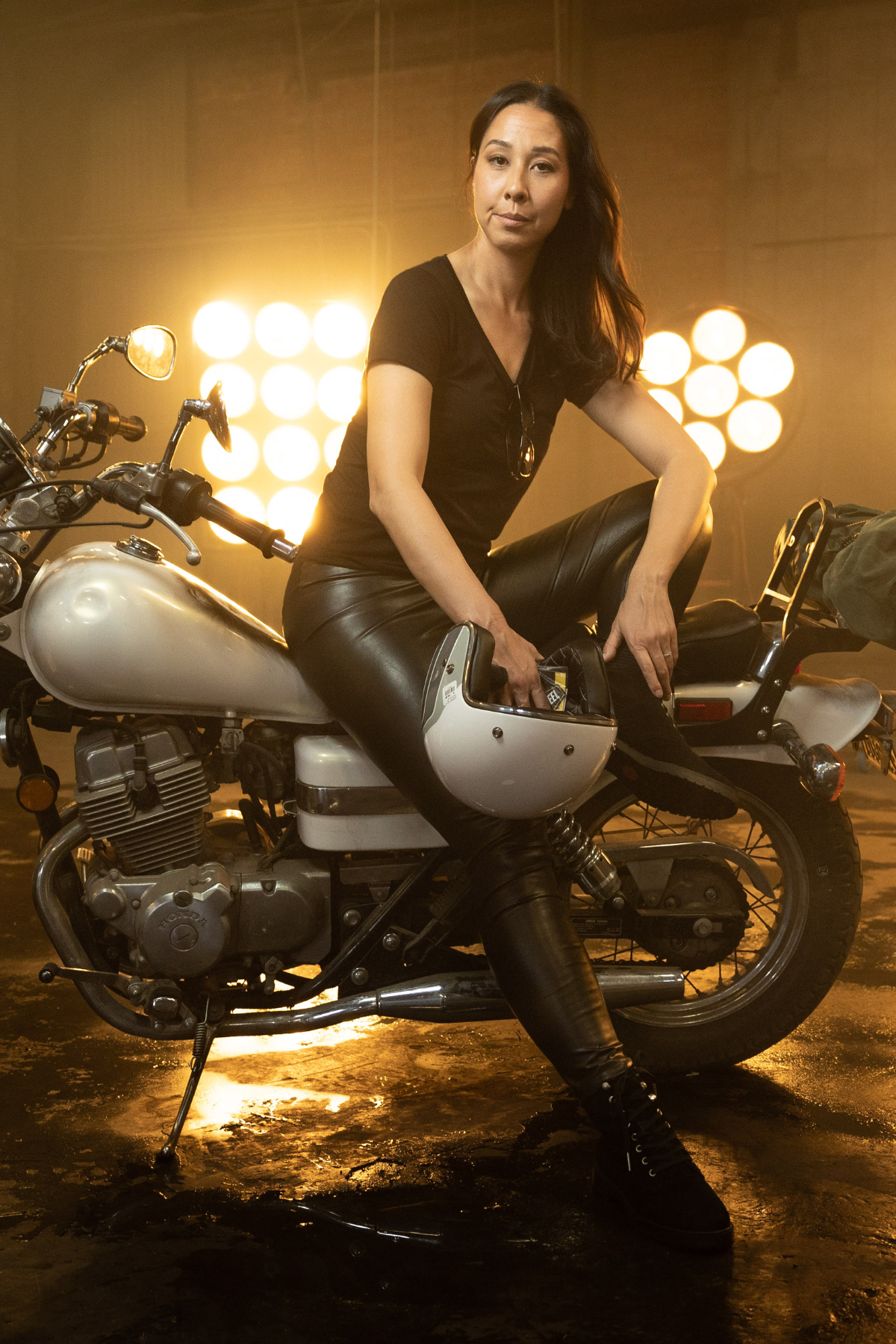 Sadec story
Sometimes a story is so powerful that it doesn't need theatrical embellishments. While some sound design would certainly enhance and heighten Flora Le's autobiographical show Sadec 1965 – A Love Story (Rating: ✭✭✭✭), it's effective enough as is.
✅ = Critic's pick / ✭ or ✭✭ = didn't work for me / ✭✭✭ = recommended / ✭✭✭✭ = excellent / ✭✭✭✭✭ = outstanding, among best of the year
Le was born in Montreal to a Vietnamese father and a white mother. Her dad left when she was five, and even during weekend visits, he never seemed very interested in her life. Eventually they lost touch entirely. Later on, she embarked on a series of unhealthy relationships – each guy demonstrating one of her dad's bad qualities. Then, when she was 31, she found out her father had terminal cancer and she decided to visit him.
Sadec 1965 chronicles the six-week solo motorcycle trip she took throughout Vietnam afterwards. She's not sure what she's looking for but she thinks it might have something to do with her father's hometown of Sadec, and a woman he was in love with before he emigrated to Canada to study.
Le interweaves vignettes from this solo motorcycle trip with her struggle in her teens and 20s to find herself, often succumbing to self-destructive behaviour that nearly kills her.
The now DC-based writer/performer has a hushed, quiet speaking voice, and her show could benefit from a smaller, more intimate venue than the Tarragon Mainspace. But she commands your attention with her calm and her vivid storytelling. One particular scene in which she recounts her motorcycle breaking down in North Vietnam is incredible.
Sure, a few questions remain about some elements of the story – this is one of those rare shows you wish were slightly longer – but there's a satisfying arc to the narrative. And Le delivers her tale with humility, honesty and a genuine desire to discover those answers.
Sadec 1965: A Love Story (From Ego to Soul LLC) continues at the Tarragon Mainspace until July 15. See info here.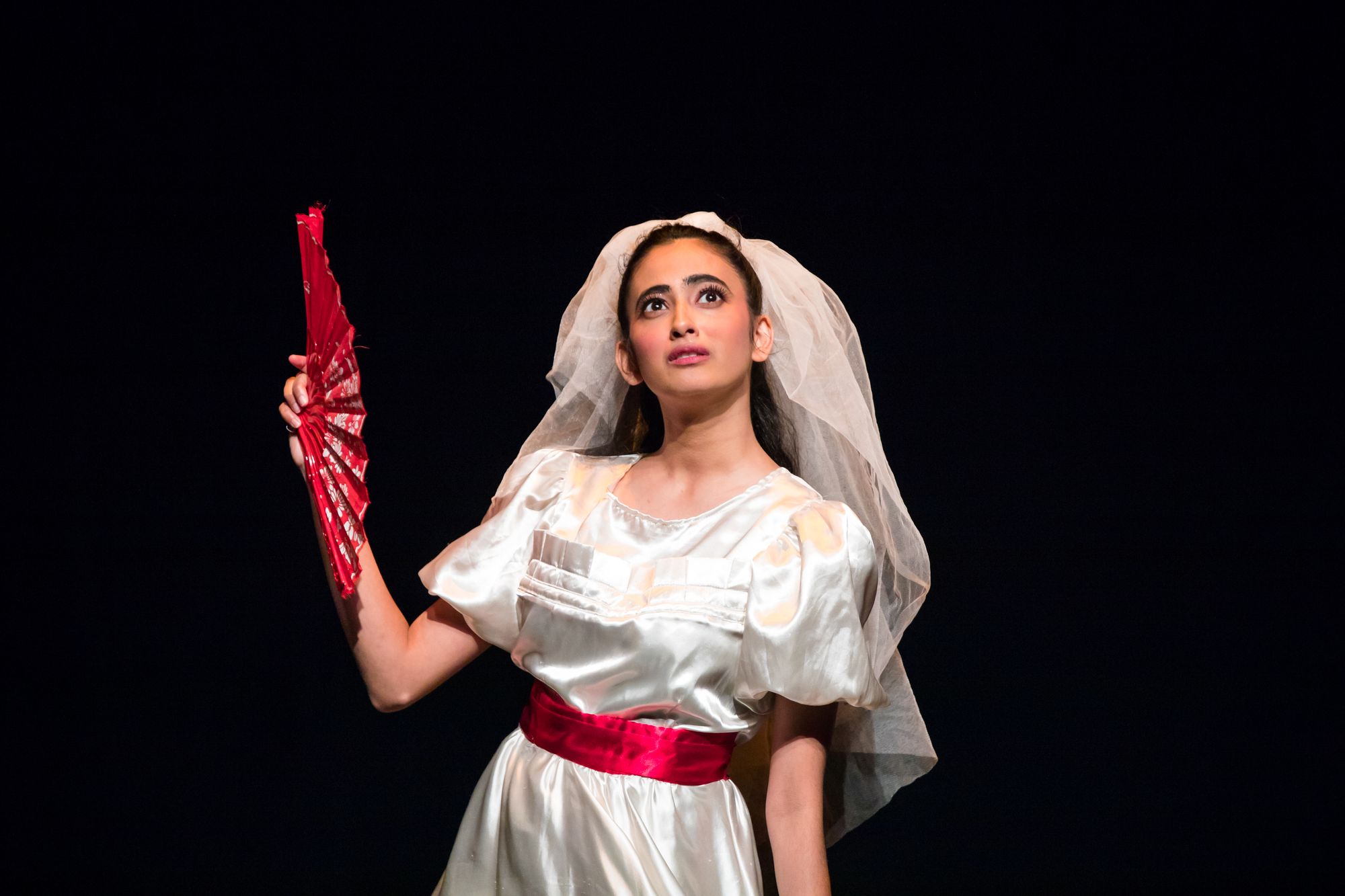 Mail Ordered and Family Road Trip
Please make sure you see Shanice Stanislaus's Mail Ordered (Rating: ✭✭✭✭), which, in my review in Parton & Pearl I call "one of the funniest and sharpest fish-out-of-water entertainments since Sacha Baron Cohen waved an American flag as Borat."
The show, a Singapore/Canadian co-production at the Aki Studio, features some of the best audience participation involvement I've ever seen at the Fringe. More info here.
I also review Summer Dad's sketch show Family Road Trip (Rating: ✭✭✭), which is written and performed by an energetic, promising group of graduates of Second City's Training Centre. Review here; more info here.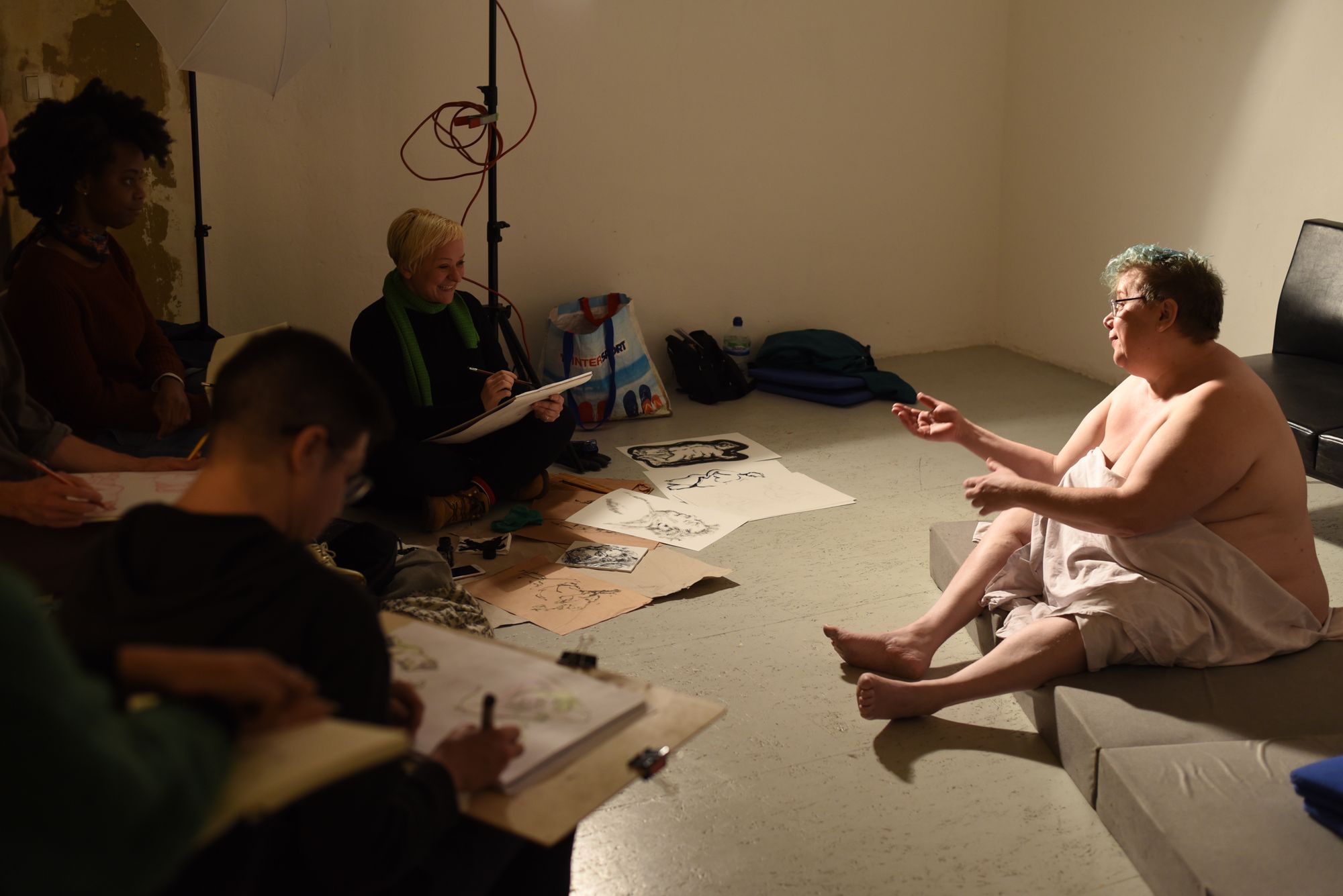 Miraculous Muse
I caught a "performance" of Cameryn Moore's Muse: An Experiment in Storytelling and Life Drawing (Rating: ✭✭✭✭) last night at 10:30 pm, at the end of a long day that included writing four reviews, seeing four previous shows and cycling between the Tarragon and the Aki Studio a couple of times, once in the span of half an hour (I do not recommend this planning strategy).
✅ = Critic's pick / ✭ or ✭✭ = didn't work for me / ✭✭✭ = recommended / ✭✭✭✭ = excellent / ✭✭✭✭✭ = outstanding, among best of the year
I had no idea what to expect. But along with a dozen other patrons, I was given some paper and charcoal and allowed to sit in a circle around Moore and sketch as the blue-haired multi-disciplinary artist and model posed nude and told us stories about her eclectic life. The modelling sessions began with a series of quick one-minute poses, graduated to three then four minutes, and ended with longer sessions of seven minutes or so.
For the longer sessions, we were allowed to ask her anything, and she opened up about how she got into modelling, her years in Berlin, learning to love her size and getting rude stares on the streets of Germany.
While not a traditional show, the experience felt liberating and quietly invigorating. In one of the sketch sessions, we were told to sketch without ever looking at our sketchpad. In another, we had to change hands midway through (signalled by the ding of a bell).
The point of the exercise obviously wasn't to deliver a traditional show but rather to experience art and life from different angles. In those respects, Muse succeeds brilliantly.
Muse continues at the Tarragon Extra Space until July 15. See info here.