Bonus post: Patti Harrison at Just for Laughs Toronto
Strap yourself in – the hour-long set by the biracial, trans comic goes to some unexpected places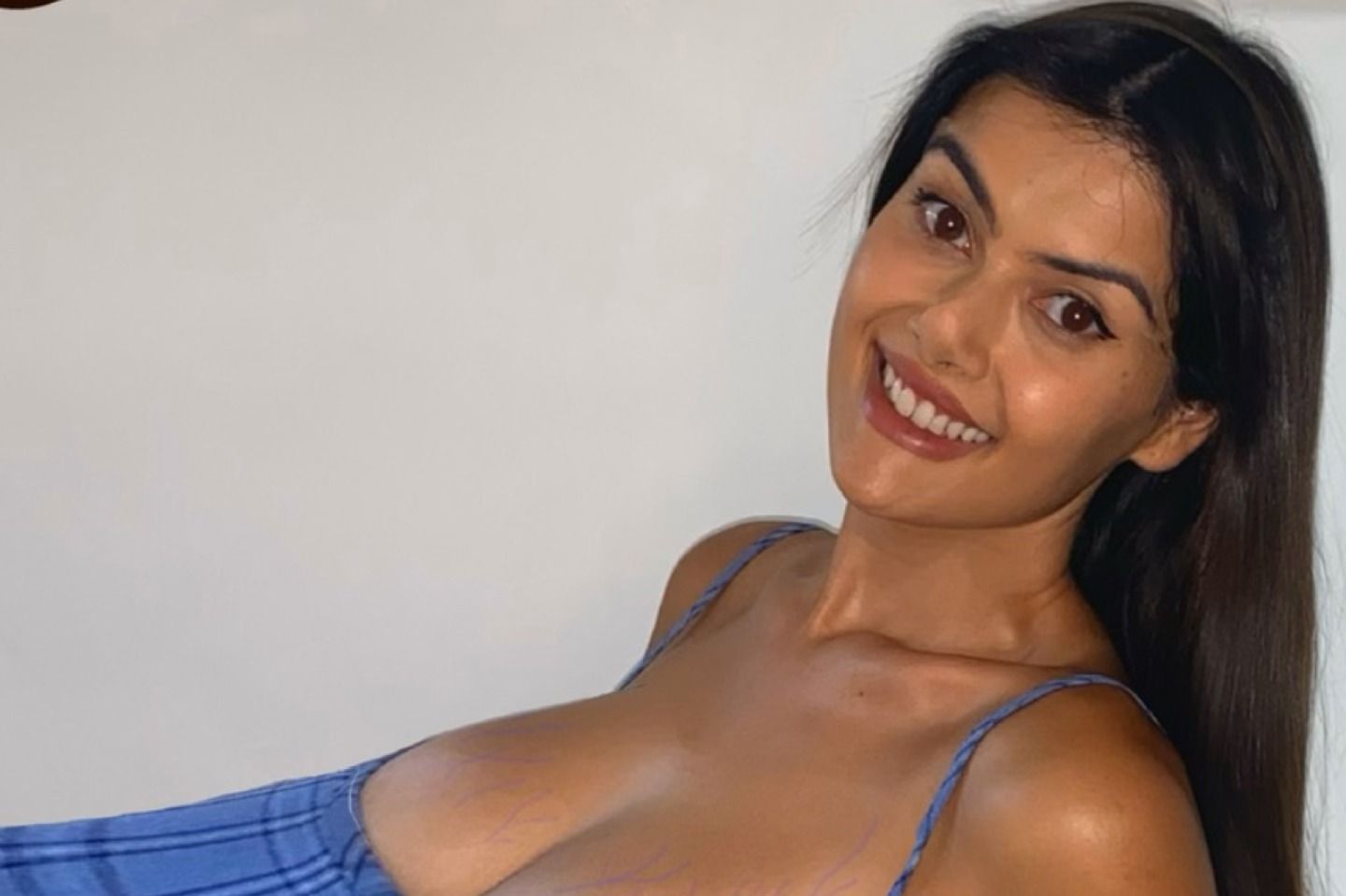 I didn't apply for media accreditation at this year's Just for Laughs Toronto festival, because I knew I would be swamped, coming off of TIFF and coinciding with the opening of the theatre season.
But when a friend recommended I see Patti Harrison's untitled show (Rating: ✭✭✭✭) on one of my few nights off, I took note. I couldn't get in Sunday because Harrison's set was completely sold out; last night was packed, too, but the nice folks at JFL managed to squeeze me in. And I'm glad I went.
✅ = Critic's pick / ✭✭✭✭✭ = outstanding, among best of the year / ✭✭✭✭ = excellent / ✭✭✭ = recommended / ✭✭ or ✭ = didn't work for me
Though how to describe Harrison's act? Ay, there's the rub.
Initially looking demure in a white blouse and plaid skirt, Harrison (Shrill, I Think You Should Leave with Tim Robinson, Theater Camp) calls her act a "work in progress." She even, like many comics before her, keeps her cellphone on a chair to periodically consult it.
Only it turns out the phone isn't open to her Notes app. It features a screenshot from the 1999 live action adaptation of E.B. White's children's tale Stuart Little. And that's when the weirdness begins.
Mind you, there are inklings of weirdness before then. Harrison enters coming down an aisle of the Royal, asking people banal, faux-cheerful questions without waiting for their replies and essentially satirizing the whole crowd-work schtick many comics rely on to establish "relatability" and "spontaneity."
That satire continues when she keeps apologizing (something we Canadians can definitely relate to) and saying her show is about to begin. There goes the spontaneity.
She also reveals that because of a botched dental operation, in which the surgeon had to go through her breasts to reach her mouth, she's been dealing with an infection that resulted in her over-sized mammaries. Take that for comedy truth-telling, Hasan Minaj!
And just when we think she's about to get to the heart of her show – she opens up about being bullied in her small Ohio town for being biracial (her dad is white, her mom Vietnamese) – she once again pulls the rug out from under us.
Language of confession, protest, recovery
Harrison basically uses the language of confession, protest, trauma and recovery to reveal herself as a bundle of confused, mixed-messages nerves. She's angry at her mother for preparing what appears like "exotic" lunch fare to her racist, white-bread classmates. Fine – we've seen this bit before. But when she reveals, in an aside, what that lunch fare is, she takes all the earnestness out of her self-righteousness.
Similarly, when she talks about the empowerment she feels when, encouraged by her therapist, she begins singing with her own voice and not doing impressions of others, it's... well, a revelation.
But she saves her wildest, most outlandish observations for two stories in the second half. One involves a new love in her life (someone who's accompanied her to the festival). The other consists of her reading the pilot episode of a series she wrote after binging Emily in Paris. (Before the latter, it's worth noting that Harrison is a trans woman.)
Harrison's comedy isn't for everyone. Her act gets pretty messy – literally. But if you stick with her, you'll go on an unforgettable, did-she-just-do-that? journey into society's dark subconscious.
Harrison's final JFL Toronto show is tonight (Tuesday, September 26) at 9 pm at the Royal. See info here.