10 Toronto shows to see this spring
From radical takes on classics to a love story set against COVID and the brutal war in Ukraine, here are some must-see shows this season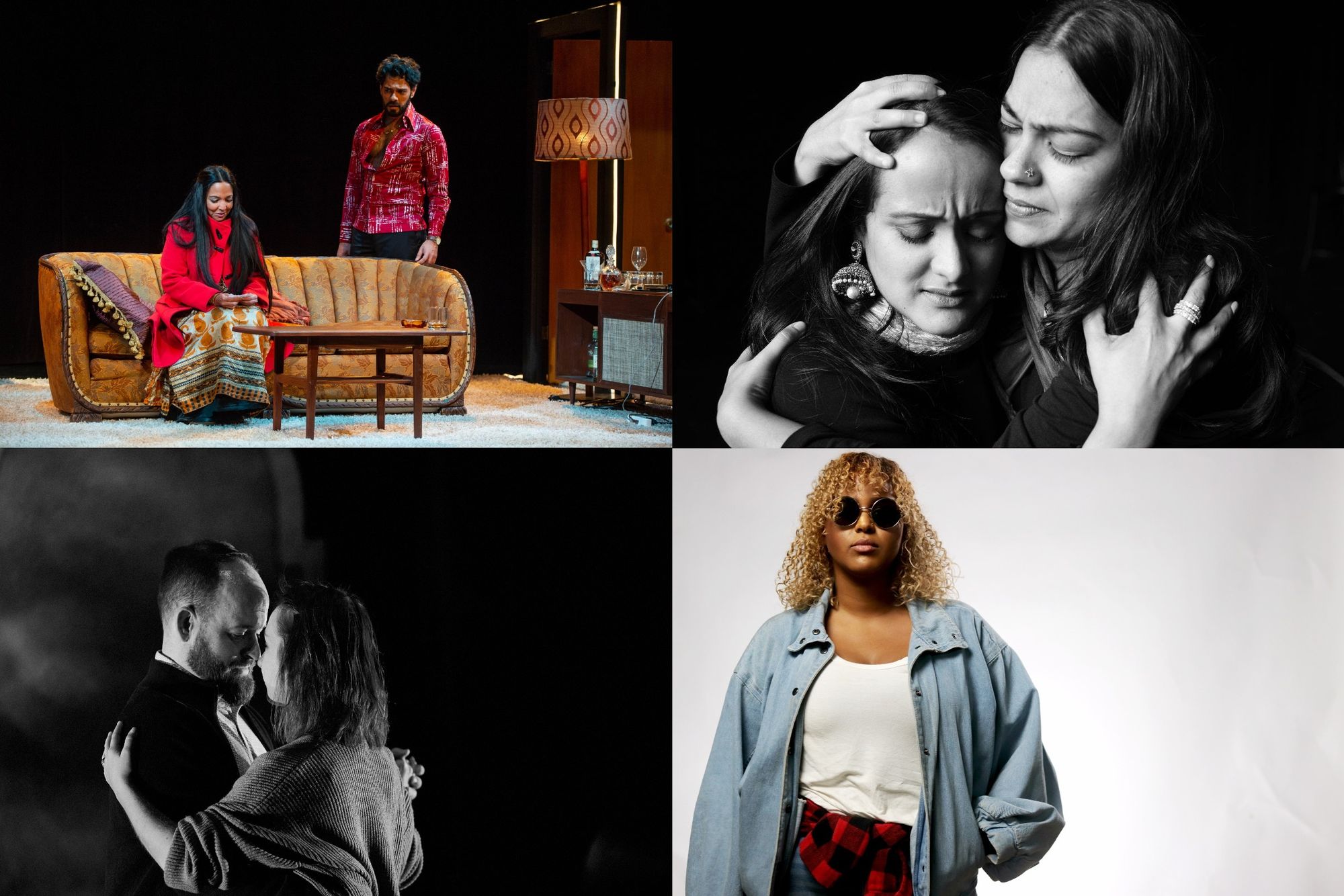 Congratulations! You made it through another Toronto winter. As a reward, you can now treat yourself to some great theatre – all without having to navigate ice patches and metre-high snowdrifts. Thankfully there's plenty to see. From radical new versions of classics and plays that seem ripped-from-today's-headlines to a new musical from Canada's hottest composer and the star of the current Harry Potter play, here are 10 shows that will definitely put a spring in your step.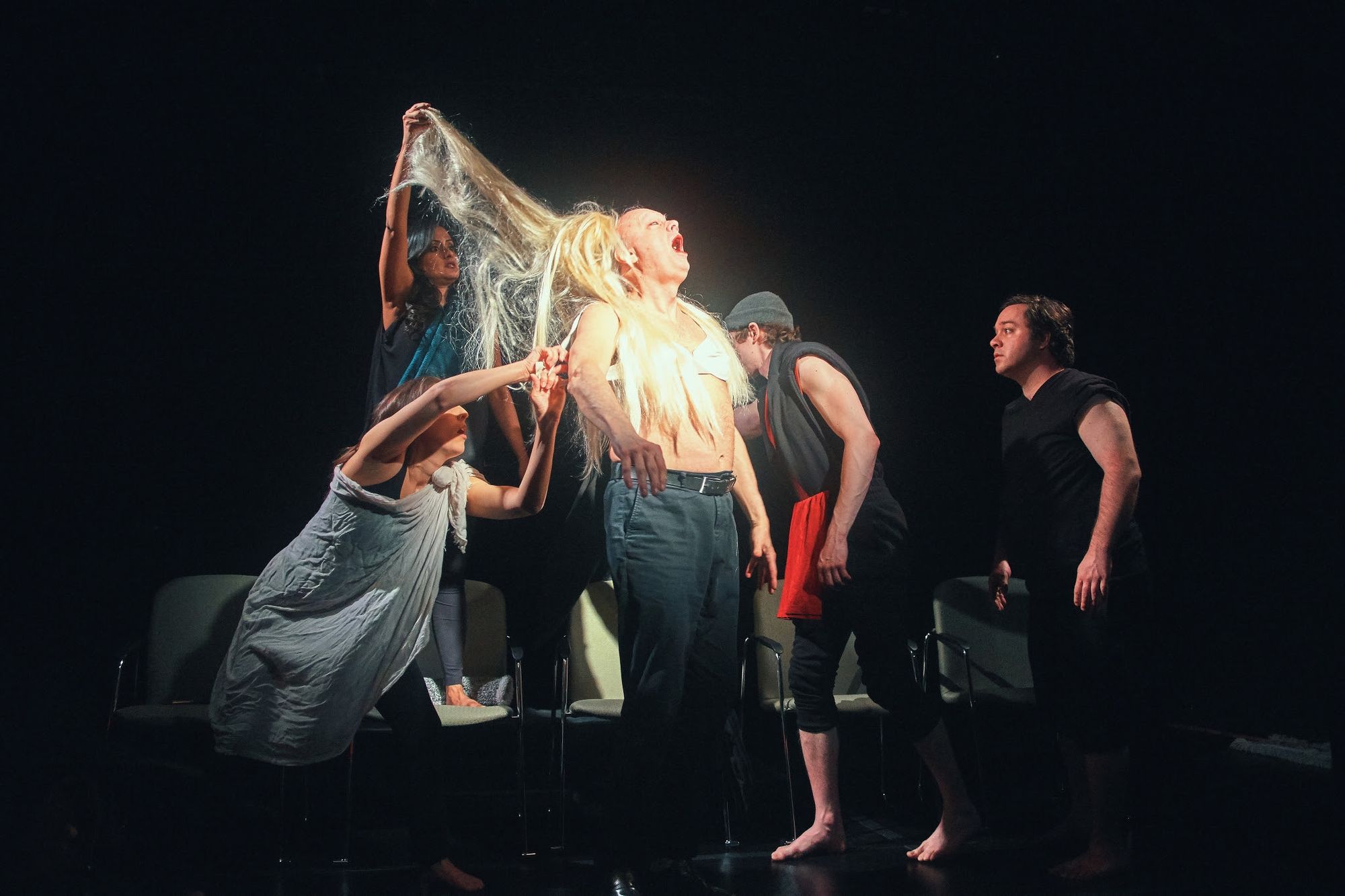 Metamorphoses 2023
Theatre is largely about transformation, and no one understands this better than Theatre Smith-Gilmour. For several decades, Dean Gilmour and Michele Smith have been using text and techniques from physical theatre, clown and mime to adapt classics and radically transform our ideas of storytelling and theatre. Now they're staging tales from Ovid's ancient, myth-laden poem – tales which are, in essence, about transformation itself. As with all TS-G works, they've developed the piece with the company, who this time out include Rob Feetham, Daniel Henkel, Neena Jayarajan and Sukruti Tirupattur. The latter two have years of experience with Bharatanatyam movement, some of which will also be woven into the show, further transforming the company's aesthetic.
In previews, opens March 24 and runs to April 9 at Crow's Theatre (345 Carlaw). See info here.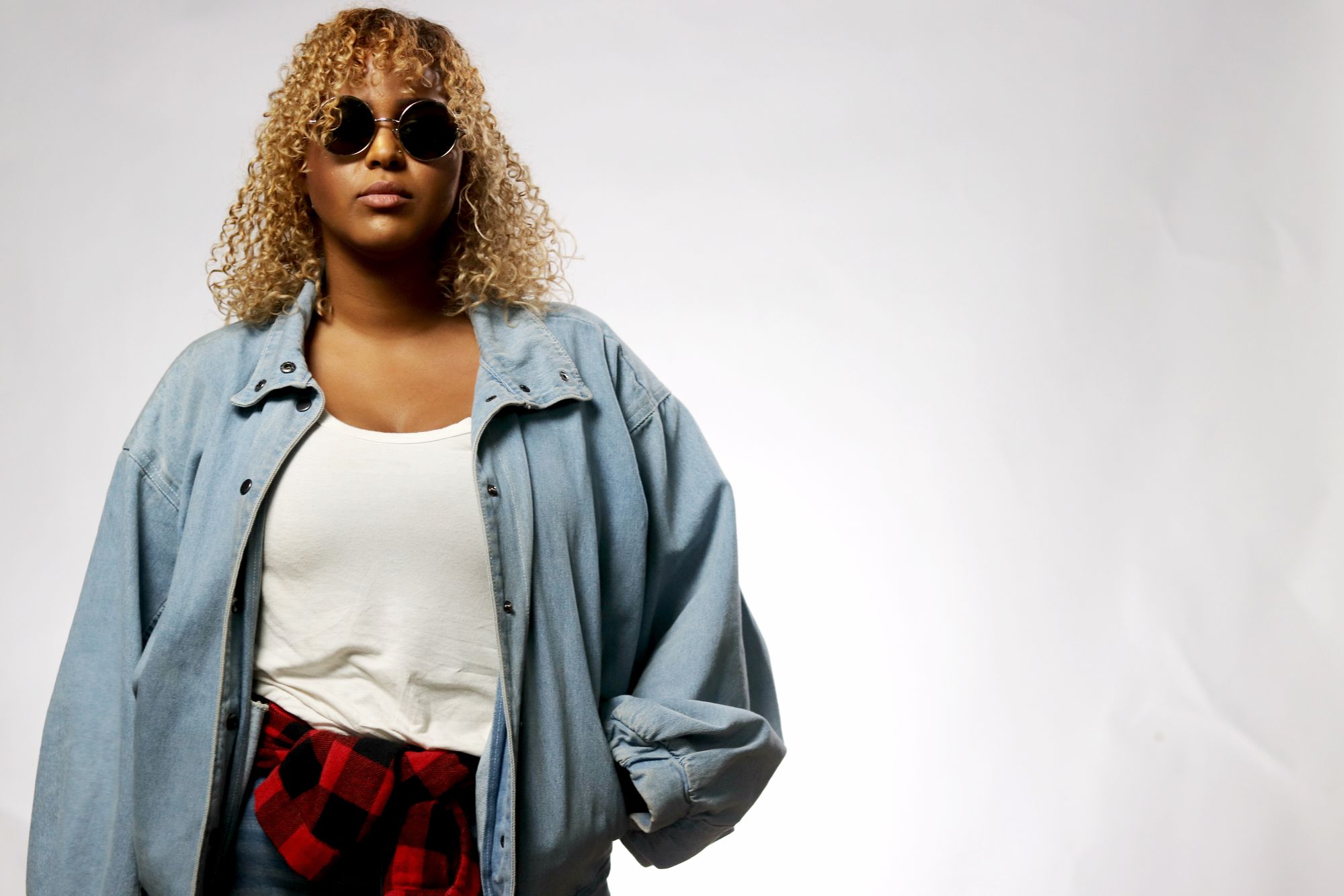 She's Not Special
One of the best things I saw during the pandemic was Fatuma Adar's Next Stage Festival solo show/concert/comedy bit She's Not Special, which had to be adapted for film when its live version was cancelled because of Omicron. A scathing satire about the pressures of creating art in these culturally fraught times, complete with (fictional) artistic directors advising her to exploit her background and pad grant applications, the telling-tales-out-of-school show hit all its timely marks. Now it's back in the way it was originally intended, as a live show, directed by Graham Isador and Adar herself. It's been a great year for the writer/composer, who won an outstanding new musical Dora Award for her semi-autobiographical Dixon Road. Perhaps the ironically titled She's Not Special (as you'll discover, she really is special) – presented by Tarragon Theatre and Nightwood Theatre – will score her a second one.
May 24 to 28 at the Tarragon Theatre Mainspace (30 Bridgman). See info here.
Vierge
A couple of years ago, I conducted a brief interview with Rachel Mutombo, a gifted young actor who had impressed me in shows like Antigone and School Girls: Or the African Mean Girls Play and who was also developing a parallel career as a writer. Here, I remember thinking after our lively chat, was someone to watch. Well, now she's premiering her first full-length play at the Factory Theatre. It's about a devout 16-year-old named Divine (Shauna Thompson, one of my breakthrough artists of 2022) who befriends three other Congolese-Canadian teenage girls, all of whom are navigating Christianity, sex and adolescence. Natasha Mumba directs what promises to be one of the season's most talked-about debuts.
April 8 to 30 at the Factory Theatre Mainspace (125 Bathurst). See info here.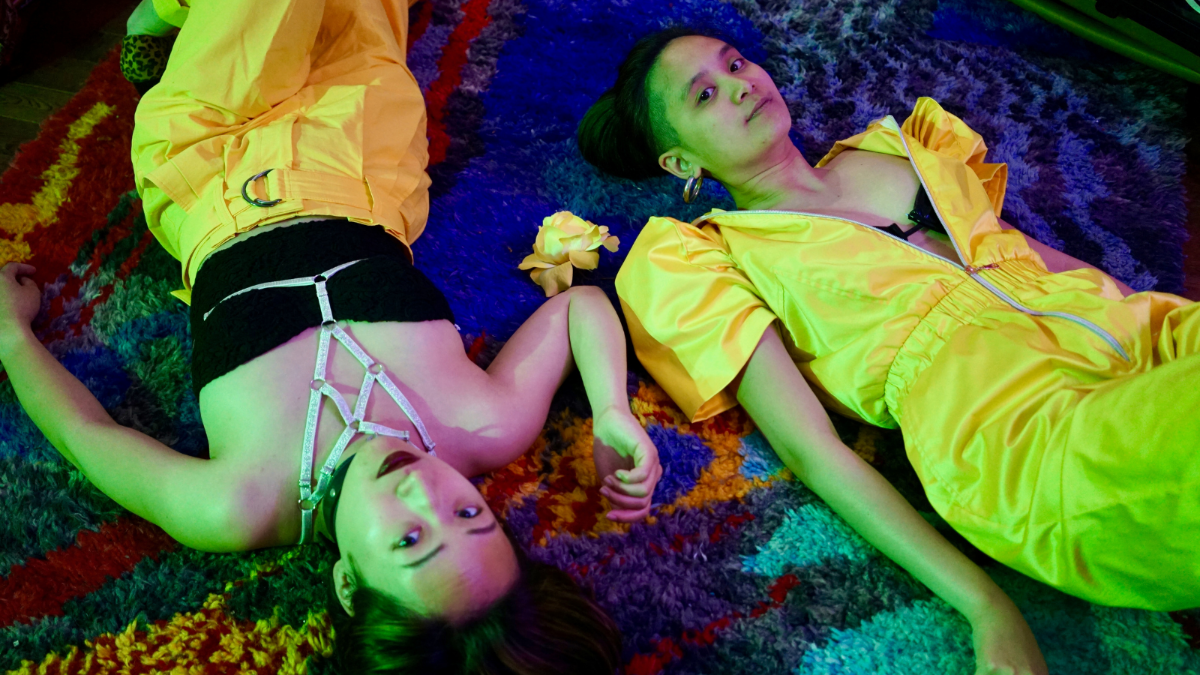 Love You Wrong Time
Michelle Yeoh's recent Oscar win notwithstanding, it's been a difficult last few years for Asian women, who have been targeted with unprecedented violence and hate crimes. Now Deanna H. Choi and Maddie Bautista are fighting back with Love You Wrong Time. It promises to be a fierce, funny song cycle – complete with bar games and stand-up elements – about two friends looking for love while navigating issues like the fetishization of Asian women. (The title, of course, is a pun on the phrase used by Vietnamese sex workers to American GIs in Stanley Kubrick's Full Metal Jacket.) Directed by Erin Brubacher, the Nightwood Theatre and Bad Muse Collective production is being presented throughout April in several pop-up venues, some with dinner and/or drink options, so you can chow down on some tasty food between laughs.
April 5 to 23 at various venues: April 5 at Superfresh (384 Bloor West); April 16 and 17 at The Emmet Ray (924 College); April 20 to 23 at Buddies in Bad Times Theatre (12 Alexander). See info here.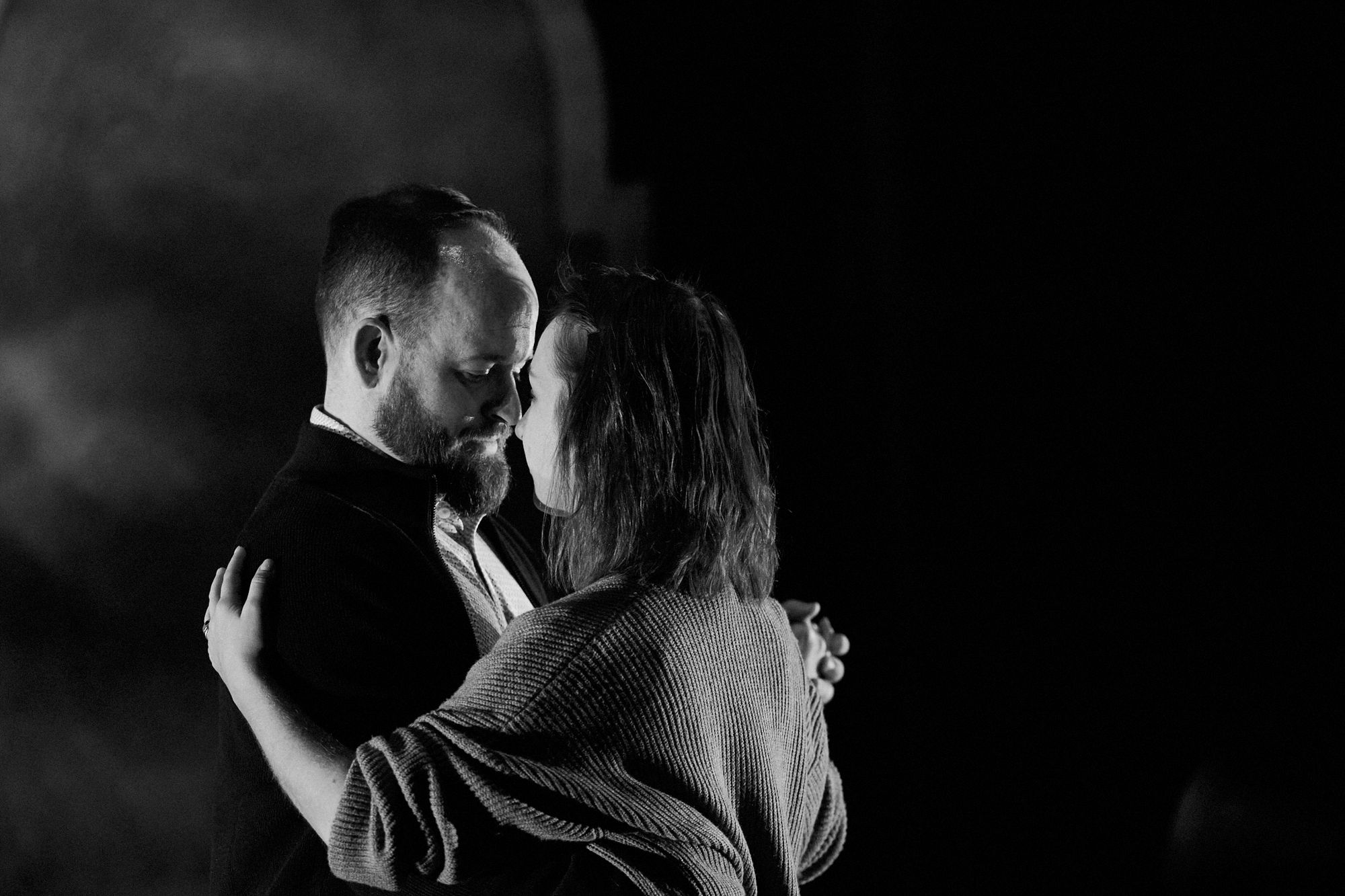 First Métis Man of Odesa
Spring is the season for love, right? So fittingly Matthew MacKenzie and Mariya Khomutova have a love story to tell you – their own. Back in 2018, Métis playwright MacKenzie (Bears, The Particulars) was in Kyiv doing theatre research when he met Ukrainian actor Khomutova. They fell in love, kept seeing each other, one thing led to another, and before they knew it Mariya was pregnant with their child. Only snag? MacKenzie was back in Canada and the pandemic had started so they couldn't physically meet. When they finally did, they got married and came back to Canada, where Mariya gave birth to their son. Just when they were going to return to Mariya's hometown of Odesa, Russia invaded Ukraine. This of-the-moment show seems to have enough plot for several shows. But count on director Lianna Makuch to make theatrical sense of it in this Punctuate! Theatre production in association with the Theatre Centre.
March 30 to April 8 at the Theatre Centre (1115 Queen West). See info here.
A Number
Caryl Churchill's intriguing two-hander set in the near future received an excellent production back in 2006. Now the themes it deals with – ethics in science, nature vs. nurture, mental illness – feel so much more urgent. This production, directed by Severn Thompson (a Dora winner for helming Bad Hats Theatre's Peter Pan) and starring Shaw Fest veteran Jim Mezon and actor/singer Craig Pike, is the inaugural offering from That Theatre Company. Pike, its founder and artistic director, might be better known as the creator of Craig's Cookies – so perhaps there will be some goodies on sale before the pay-what-you-can performances (psst... with a minimum $30 ticket order you receive one dozen free Craig's Cookies).
April 21 to May 7 at St. Anne's Centre (270 Gladstone). See info here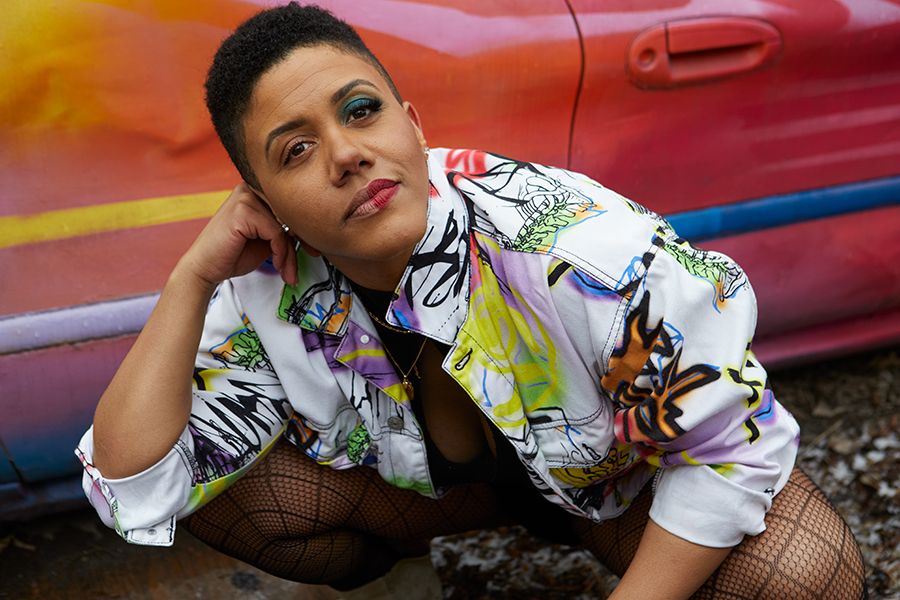 Body So Fluorescent
Body So Fluorescent is finally getting a chance to proudly glow. After wowing audiences at SummerWorks 2018, touring other festivals and getting adapted into an award-winning short in 2020, Amanda Cordner and David di Giovanni's terrific solo show is settling down for a proper run. In a bravura performance, Cordner (Sort Of, The Expanse) plays two friends – Desiree and Gary – whose friendship unravels after they have a big fight at a queer nightclub. I won't reveal any spoilers, but it deals with Blackness, otherness and appropriation. If you saw Jackie Sibblies Drury's recent Fairview, there are a couple of moments in Body So Fluorescent that will deliver shocks of recognition. Di Giovanni directs the show, which has been reconfigured for the large space at Buddies; and as an added bonus, this co-production between Buddies, madonnanera and b current theatre will feature local drag acts as performers. Take that, Florida.
April 13 to 23 at Buddies in Bad Times (12 Alexander). See info here.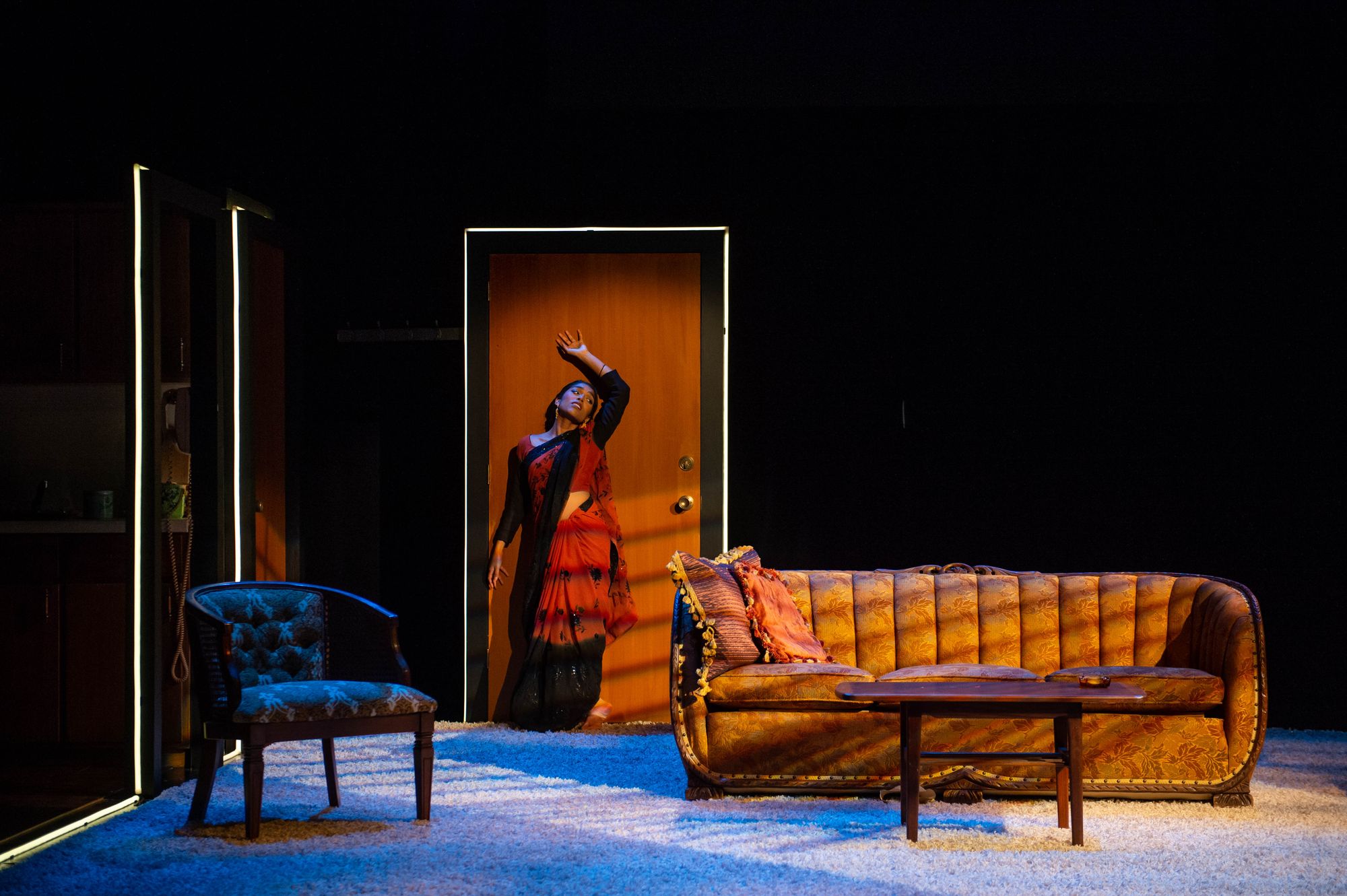 New
Sometimes early success can hinder an artist. Not so Pamela Mala Sinha, who followed up her acclaimed solo show Crash (Doras for outstanding new play and performance by a female) with the larger-scaled, but no less effective, Happy Place (made into an excellent film in 2020). She's also carried on a healthy acting career. Now comes what seems like her most ambitious play yet. New is set in Winnipeg (where Sinha was raised) in 1970 and follows a group of new Canadians from India, including one who is meeting his Bengali bride for the first time. Necessary Angel's Alan Dilworth directs a cast that includes Sinha, Ali Kazmi (contender for the hardest-working stage actor in Toronto), Fuad Ahmed (currently in Anahita's Republic) and one of Fifteen Dogs' breakthrough artists, Mirabella Sundar Singh.
April 25 to May 14 at the Berkeley Street Theatre (26 Berkeley). See info here and ticket giveaway below.
The Seagull
Daniel Brooks, of course, is one of Canada's finest theatre artists. He has also been living with terminal stage 4 lung cancer since 2018, which he dealt with in last year's moving and profound Other People. His staging of Chekhov's bittersweet masterpiece – in Simon Stephens's new adaptation – was supposed to go up at Soulpepper three years ago. Now it's finally happening, with a dream cast that includes company veterans like Diego Matamoros, Robyn Stevan (absent from Toronto stages for years), Oliver Dennis and Randy Hughson, mid-career superstars like Michelle Monteith, Raoul Bhaneja, Hailey Gillis and Paolo Santalucia, and a group of talented emerging artists that includes Dan Mousseau, so effective in Santalucia's recent Prodigal. With Brooks directing, this promises to be a revelatory production.
April 6 to 30 at the Young Centre for the Performing Arts (55 Tank House). See info here.
Kelly v. Kelly
Musical theatre fans have been discussing Kelly v. Kelly ever since it was first shown in an early version as part of Sheridan College's Canadian Music Theatre Project, the same place where a show called Come From Away was developed. Inspired by a real-life 1915 court case in New York in which a mother had her 19-year-old heiress daughter arrested and charged with incorrigibility after the younger woman had engaged in an affair with a tango dancer, it's the brainchild of musician Britta Johnson and book writer Sara Farb. Johnson's Life After has been making waves in the U.S., and the versatile Farb wowed Broadway audiences in Harry Potter and the Cursed Child before joining Toronto's own sit-down staging of the show. Casting hasn't been announced yet, but this Musical Stage Company world premiere – produced in association with Canadian Stage – is sure to attract the best talents we have. In time, perhaps Kelly v. Kelly could even, like that other period musical about sex, crime and corruption, razzle dazzle folks on Broadway itself.
May 26 to June 18 at the Berkeley Street Theatre (26 Berkeley). See info here.
***
Ticket giveaway!
So Sumi is giving away a pair of free tickets to Pamela Mala Sinha's New, courtesy of Necessary Angel Theatre. Name any one of the three Toronto plays that actor Ali Kazmi has starred in since September 2022. Send answers to SoSumiContact@gmail.com, with New Contest as the subject heading. Deadline for entries is Saturday (March 25) at noon ET. One winner will be chosen at random.
UPDATE: Congratulations to Carol R, who correctly answered that New cast member Ali Kazmi starred in Uncle Vanya. The other two shows he was in recently are Bengal Tiger at the Baghdad Zoo and Behind the Moon. Carol wins a pair of tickets to New, courtesy of Necessary Angel Theatre.