Of the Sea enchants, Bluebeard surprises, Metamorphoses meanders: this week in Toronto theatre
Also included is a call for applications for the IBPOC Critics Lab, why there was no room for Room on Broadway and a contest for Theatre Passe Muraille's Never the Last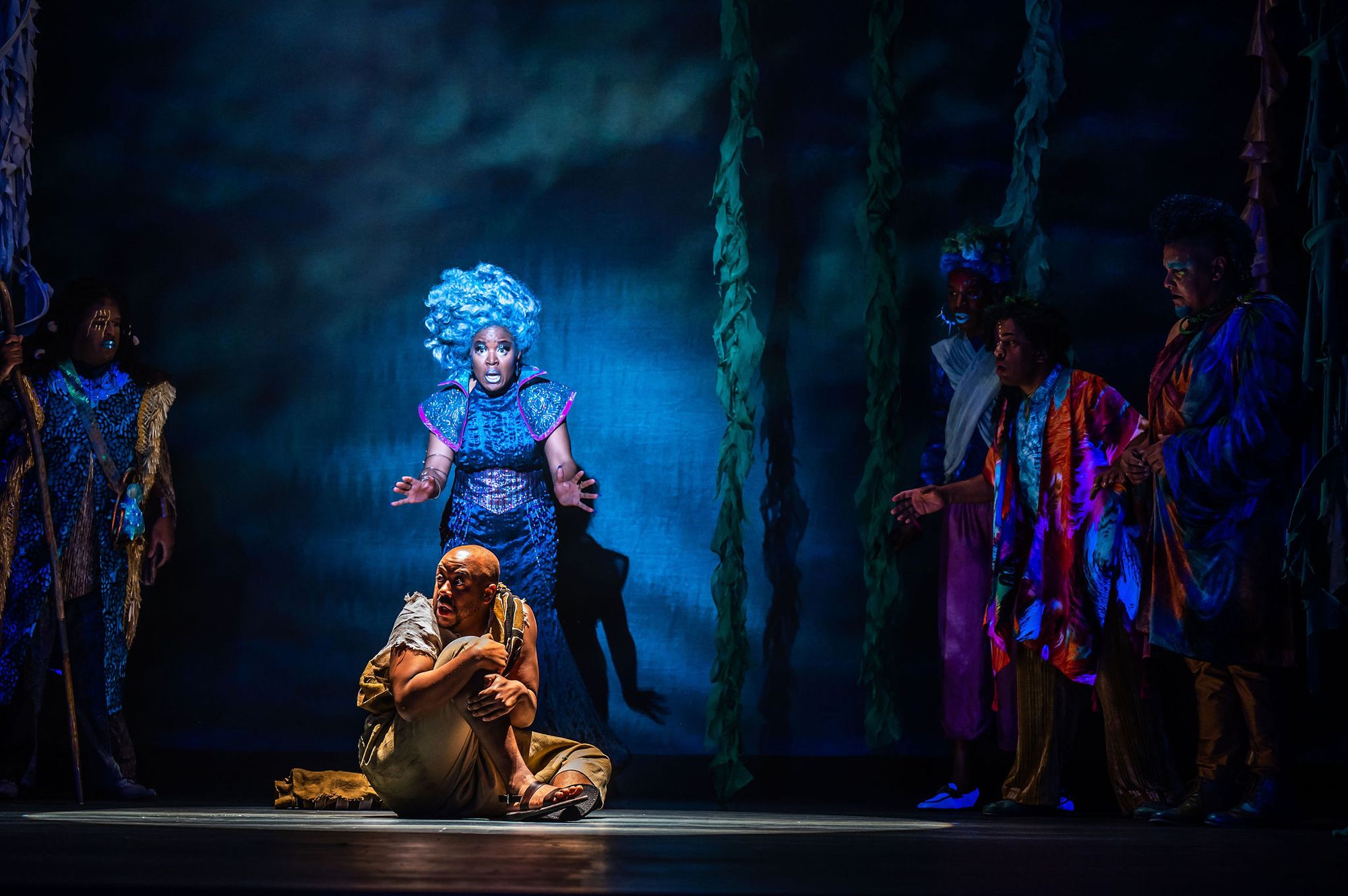 This post is sponsored by the CBC podcast PlayME, which just dropped its audio drama version of Zorana Sadiq's excellent play MixTape on Tuesday. It's now available here and wherever you get your podcasts. (More info below.)
***
When a man and his infant daughter are thrown overboard from a slaver ship in the Middle Passage, he descends to a magical underwater kingdom filled with colourful, characterful denizens who aren't coexisting as peacefully as he at first imagines.
That's the intriguing premise of composer Ian Cusson and librettist Kanika Ambrose's Of the Sea (Rating: ✭✭✭✭), a groundbreaking – or perhaps that should be wave-making? – new opera co-produced by Tapestry Opera and Obsidian Theatre Company. When was the last time you saw a full-length opera with an all-Black cast? Long overdue.
✅ = Critic's pick / ✭ or ✭✭ = didn't work for me / ✭✭✭ = recommended / ✭✭✭✭ = excellent / ✭✭✭✭✭ = outstanding, among best of the year
Ambrose wrote last year's excellent play our place, which also dealt with outsider figures – in that case, two undocumented restaurant workers in Scarborough trying to survive in a new and unstable environment.
For Maduka (Jorell Williams) and his daughter, things are even more precarious. After the beautifully bedazzled Queen Dfiza (Suzanne Taffot) helps him transition to living under the sea, Maduka meets another queen named Serwa (Chantale Nurse) who bitterly wants to overturn the next ship on the ocean's surface and populate it with her followers. Which monarch will he follow?
Also, is he dead? Or a ghost? On land, he remembers hearing that Chukwu, the god of the sun, could help save any baby brought to him within two days of death. If he makes it back to the surface, can he make that happen?
It's to the creative team's credit that despite these (and a few other) partly unanswered questions, the production still works.
Director Philip Akin ensures that this underwater world is vivid and entertaining from the start. In the first few thrilling minutes, set designer Rachel Forbes has found a brilliant way of making it seem like we're plunging into the depths of the sea, and her costumes for this mysterious kingdom, evocatively lit by Steve Lucas, are as eye-catching and shiny as anything in a Pixar film.
Cusson's score beautifully suggests the cascading rhythms and shimmering depths of water – there's a bit of Debussy, a splash or two of the Rhinemaidens. The instrumentation – harp, bells – often evokes the sheer mystery of this universe, which conductor Jennifer Tung and the Tapestry orchestra bring out masterfully.
There are also more sinister sounds in the music and a truly rivetting climax, but there seems an obvious choice in this piece to avoid the harrowing beats from most slave-themed narratives. We're clearly in the realm of fantasy and magic realism.
Ambrose's libretto is at its best when it's simplest. When Maduka looks around and sees a mass of people around him – the so-called "free" – he sings, "This can't be what we were promised," a line that has disturbing contemporary resonance.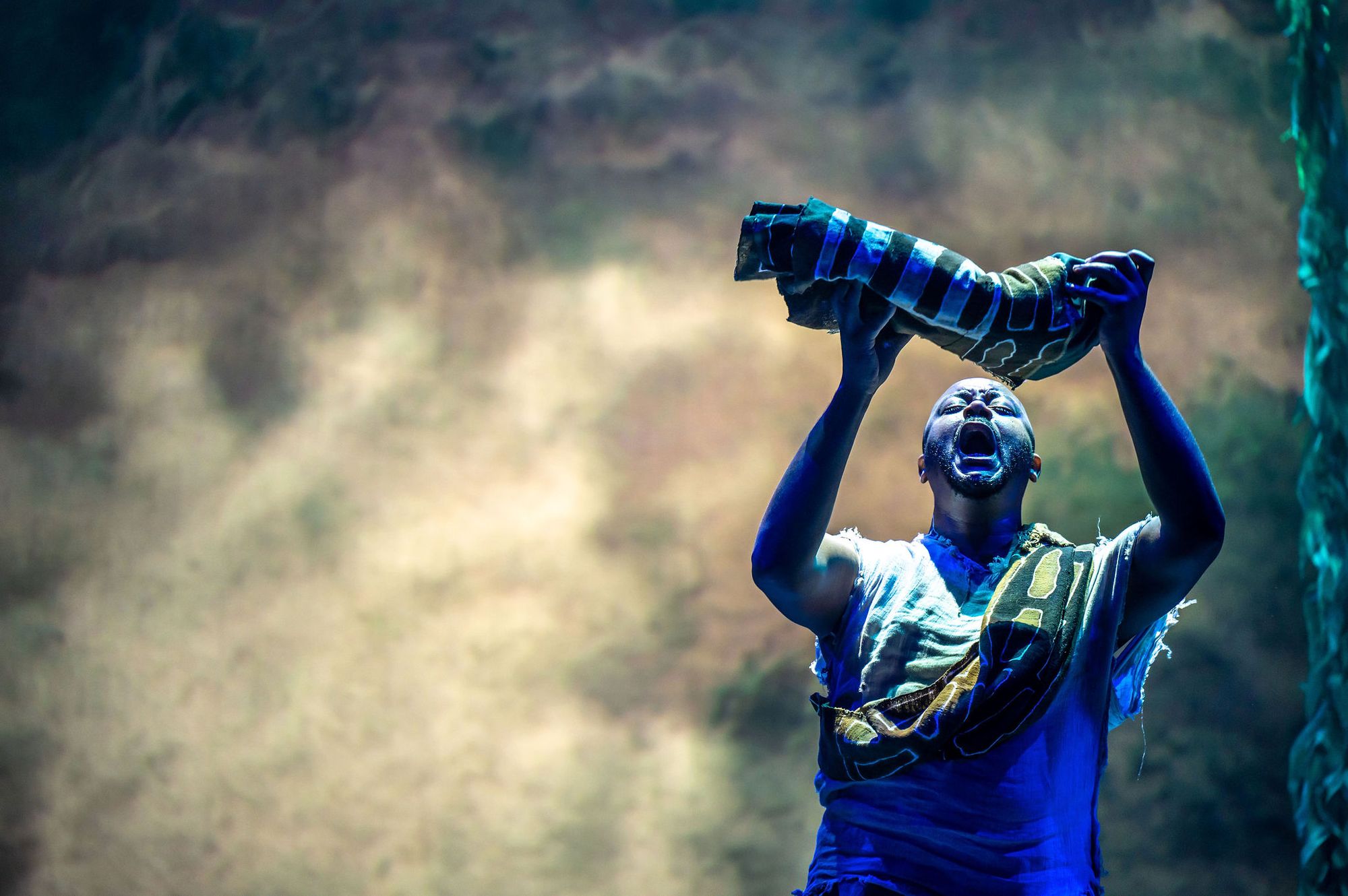 In fact, you could look at Of the Sea's scenario as an allegory about how to deal with violence and oppression. Do you accept things as they are, as Dfiza and her followers have done, or do you try to upset the system, even resorting to violence, like Serwa?
The cast is exceptional. Williams has a clear, powerful baritone, a striking stage presence and dramatic depth, while Justin Welsh has a marvellous couple of scenes as Izunna, whose role seems to be giving the other man the lay of the (underwater) land.
But it's the female characters – no doubtless brutally abused and raped on the ships above water – who rule here. Taffot's Dfiza, glamorously made up and bewigged by Ty Wilson and Jacqueline Robertson Cull, makes an entire aria out of the word "deep" at one point. And Nurse's Serwa, like all the dissatisfied operatic antagonists before her, has a couple of scorching moments that feel like a tidal wave of sound.
Ambrose's libretto could be streamlined, and the ending feels abrupt and unearned. It also feels odd for Cusson not to at least suggest more African rhythms and motifs in the score. But Of the Sea is an ambitious and exciting new opera that deserves a broad opera and crossover audience.
Of the Sea continues at the Bluma Appel Theatre (27 Front East) until April 1. See info here.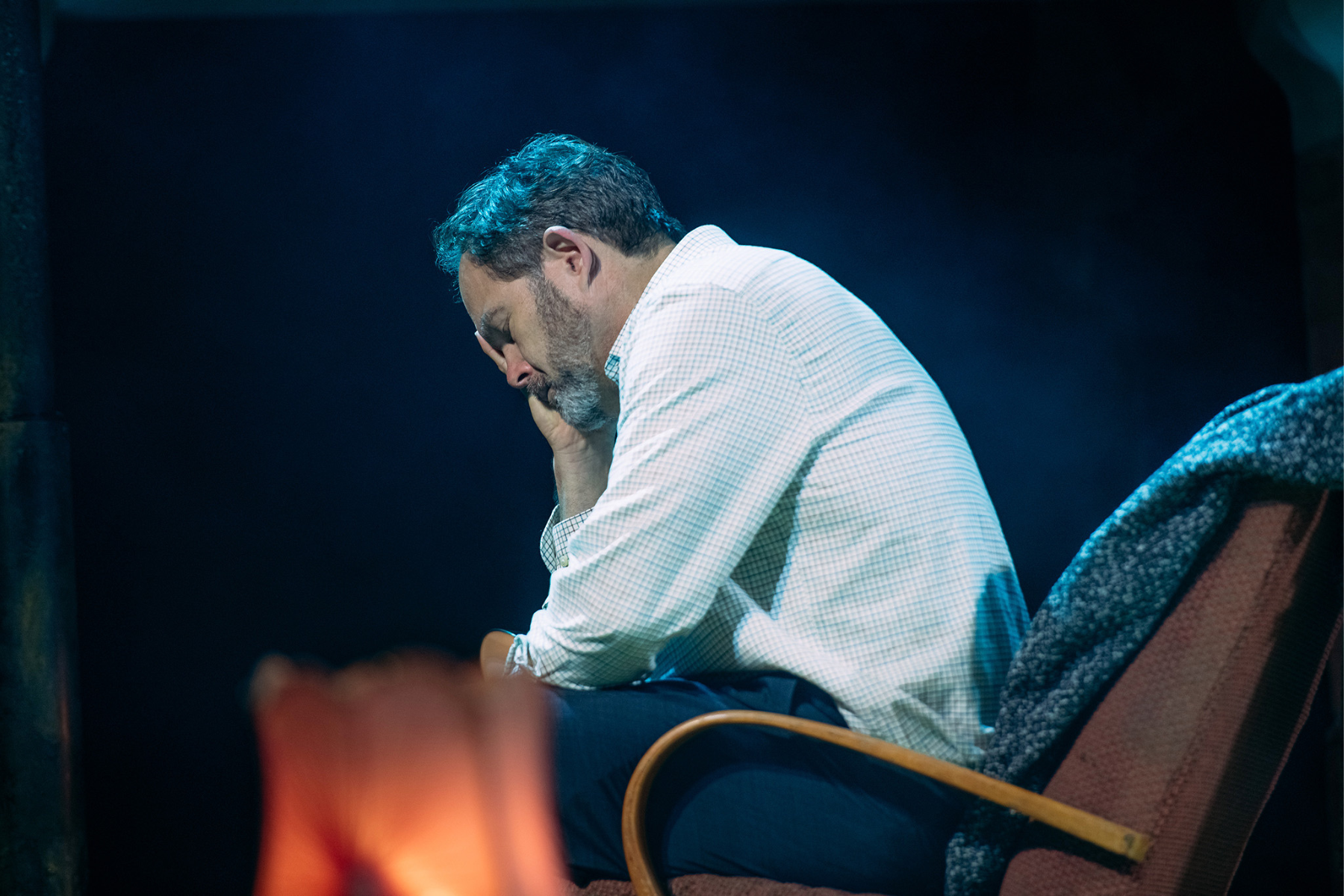 Haunting Bluebeard
Most Toronto theatre- and opera-goers know Béla Bartók's Bluebeard's Castle as one half of Robert Lepage's acclaimed 20th century double bill (along with Schoenberg's Erwartung) for the Canadian Opera Company.
Now it's back in a fascinating chamber version (Rating: ✭✭✭✭) produced by Against the Grain Theatre and UK's Theatre of Sound. Directed and translated/adapted by Daisy Evans, featuring Canadian baritone Gerald Finley and Swedish mezzo Charlotte Hellekant and arranged and conducted by Stephen Higgins, it's a must-see for those interested in witnessing how a great work of art can take on new interpretations.
✅ = Critic's pick / ✭ or ✭✭ = didn't work for me / ✭✭✭ = recommended / ✭✭✭✭ = excellent / ✭✭✭✭✭ = outstanding, among best of the year
The traditional Hungarian language version is usually staged as an expressionistic nightmare about the young Judith gradually discovering the horrors in her new serial killer husband's castle as she opens each locked door. In Evans's reworking, the tale turns into a bittersweet love story in which Bluebeard (Finley) is a caregiver for his long-time wife (Hellekant), who's suffering from dementia.
Each "door" Judith opens – Evans uses instead an old-fashioned chest, from which items appear – reveals something from the couple's past, both cherished memories (young love, marriage) and sad ones (the death of a child). There are a few surprises I don't want to reveal, but they help illustrate the couple's background vividly and also (possibly) add a touch of ambiguity to Bluebeard's past.
While I miss the massive sound of a full orchestra playing Bartók's rich score – especially the tonal surprises that accompany each opened "door" – Higgins's stripped-down version for seven musicians creates a more intimate but no less psychologically complex backdrop for the tale.
And what a tale it is, with Finley's humble, slightly stooped Bluebeard bringing his wife from some place with "white walls" (a hospital?) to their modest home, designed by Adrian Linford to include a kitchenette (complete with tea kettle), sitting area, lots of mementoes and, most effectively, a wall dominated by symbolic table lamps.
Evans has found imaginative ways to suggest why her Bluebeard would have weapons (she discovers his army uniform), and the climactic scene in which the man's three former wives are supposed to appear is achieved with maximum dramatic and emotional impact. The melancholy, dark ending (hauntingly lit by Jake Wiltshire) suggests that this might be a scenario that the pair repeats.
You need great singing actors for a bold interpretation like this. Finley, his posture hinting at what this man has endured, uses his gentle but firm voice – surely one of the best in the world – to express everything from early love to crushing despair. Hellekant, meanwhile, has to express fear and anxiety about her character's current state while also suggesting the fleeting moments of happiness over decades of married and family life.
Bluebeard's Castle continues at the Fleck Dance Theatre until April 1. See info here.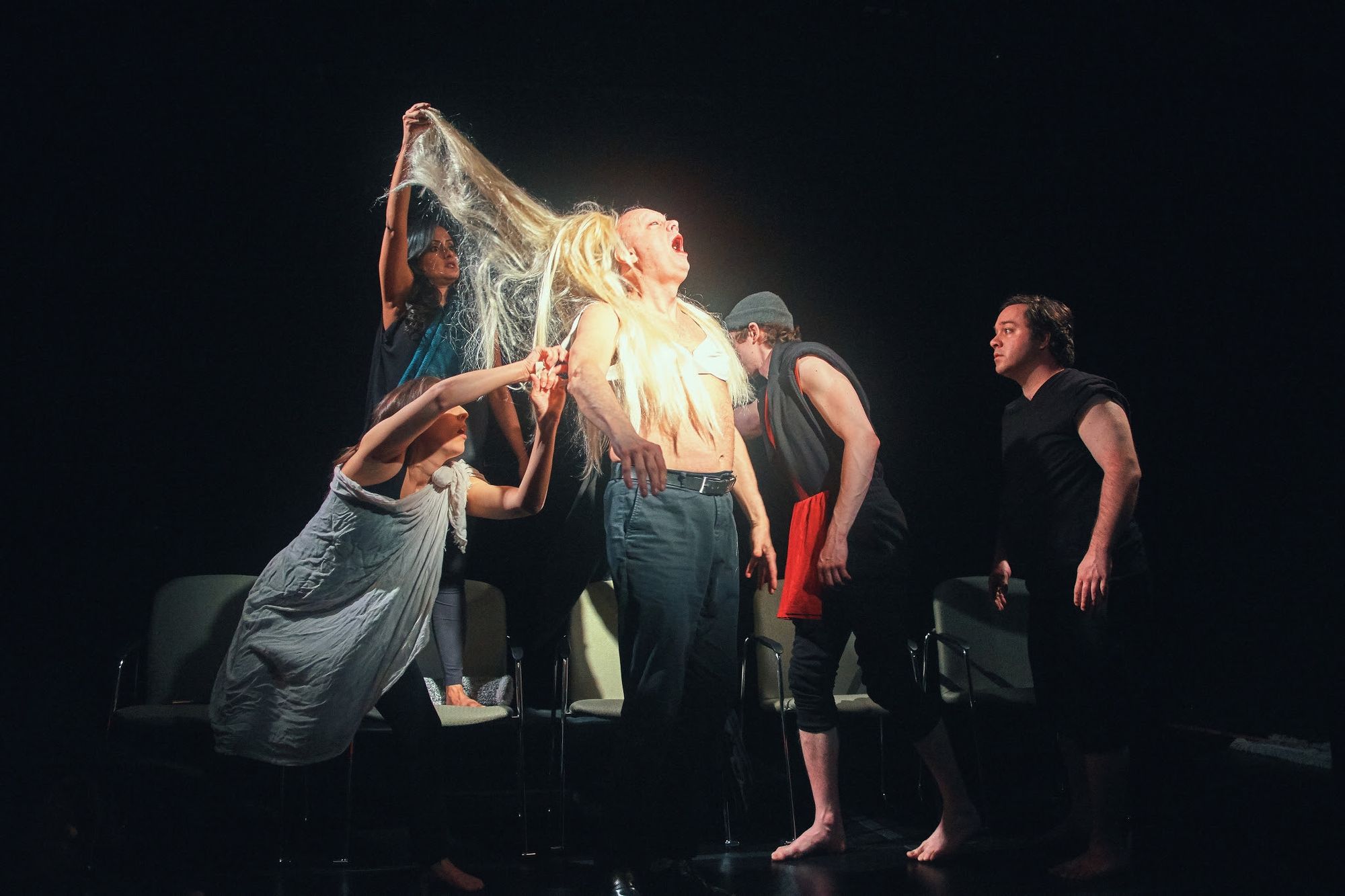 Metamorphoses meanders
For those of us who've seen the wonderful physical theatre company Theatre Smith-Gilmour at their best (Chekhov Shorts, As I Lay Dying), their latest show, Metamorphoses 2023 (Rating: ✭✭), feels like a minor work, something still in need of workshopping.
Adapted from Ovid's ancient, myth-laden poem by the company and directed by Michele Smith, the show lacks a through line or something to link the individual episodes into something cohesive. Our nominal narrator is the blind prophet Tiresias (Dean Gilmour), who after striking two snakes with a stick was transformed into a woman by Juno.
✅ = Critic's pick / ✭ or ✭✭ = didn't work for me / ✭✭✭ = recommended / ✭✭✭✭ = excellent / ✭✭✭✭✭ = outstanding, among best of the year
But as Tiresias guides us through depictions of the story of Narcissus (a nimble and remarkably expressive Rob Feetham), sisters Procne and Philomela (Sukruti Tirupattur and Neena Jayarajan), Pentheus (Daniel R. Henkel), his Bacchus-loving mom and aunt, and Acteon (Feetham again, proving he'd make a wonderful Nick Bottom) it gradually becomes clear there's no discernible direction to the narrative.
You could argue that the company is merely replicating what Ovid does in his tales, where things don't completely end but rather transform into other things. But in Mary Zimmerman's Metamorphoses and the Royal Shakespeare Company's Tales from Ovid, which I've both seen, the tales were rounded with magic, the metamorphoses inevitable yet surprising. Here, some of the transformations are incomprehensible and rely more on props than stage magic.
Tirupattur and Jayarajan, both trained in Bharatanatyam dance, bring elements of that Indian art form to the production, with often powerful results. And Simon Rossitor's lighting design on a mostly bare black stage creates some stunning effects, especially with water.
But overall, this Metamorphoses needs a few more changes.
Metamorphoses 2023 continues at Crow's Theatre (345 Carlaw) until April 9. See info here.
No Room on Broadway
Last week the lively new CBC radio show Commotion with Elamin Abdelmahmoud asked me to talk about the circumstances around the sudden closure of the show Room, which was just about to open on Broadway.
Based on Emma Donoghue's acclaimed novel, versions of the adaptation had already had success in the UK, London, Ontario and here in Toronto, where it starred Alexis Gordon in a performance that earned her a deserving Dora Award last year.
Gordon, about to make her Broadway debut, was cast as understudy/standby for the show's lead, Adrienne Warren. The play with songs was scheduled to begin performances on April 3, a mere 18 days after the production shut down.
You can read or listen to my conversation with Abdelmahmoud here. Let's hope this new show devoted to the arts, pop culture and entertainment covers more theatre-related stories even closer to home.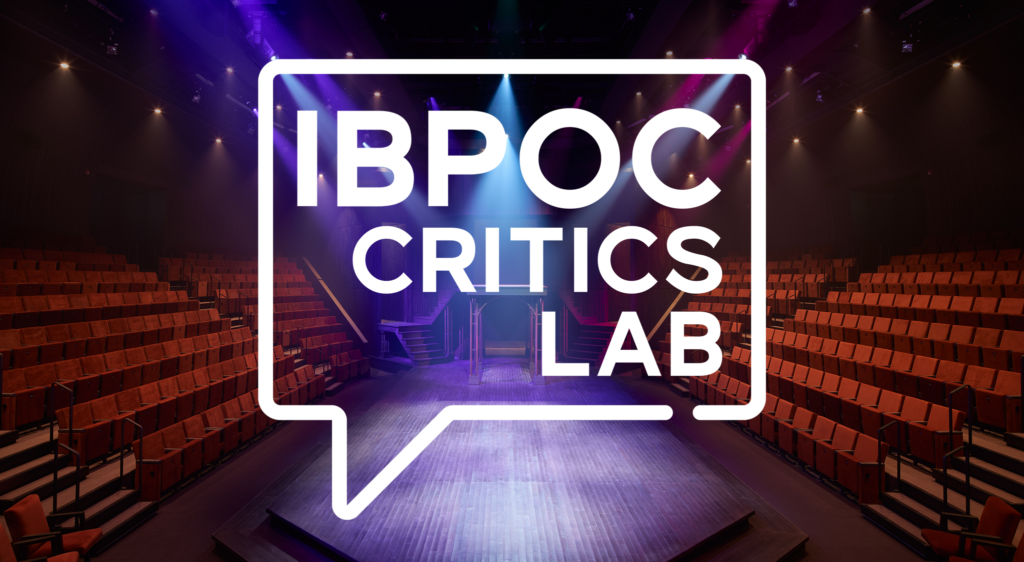 IBPOC Critics Lab launches
While there's lots of diversity on- and off-stage these days – and, most importantly, in the top positions at many theatre companies – there's a lack of representation in critics who write about the art form.
The IBPOC Critics Lab could work to change all that. Developed and led by critic Jose Solís, the Lab provides a way for IBPOC (Indigenous, Black, and People of Colour) to develop their theatre criticism skills, in traditional media but also through podcasting, social media and video.
The program is open to Canadian residents who have some or no experience in the field of theatre criticism. It includes five weekly online master classes and a residential session at the Stratford Festival this summer; it may also extend to dates in Toronto to view and review productions at the Toronto Fringe Festival. Participants will create two articles for Intermission Magazine.
(Disclosure: I have been invited to be one of the Lab guest instructors.)
Participants will receive a $500 honorarium, as well as travel, accommodation, food and theatre ticket costs for the residential portion of the program.
Deadline for applicants is April 7, 2023, at 11:59 pm ET. More information, and application form, can be found here.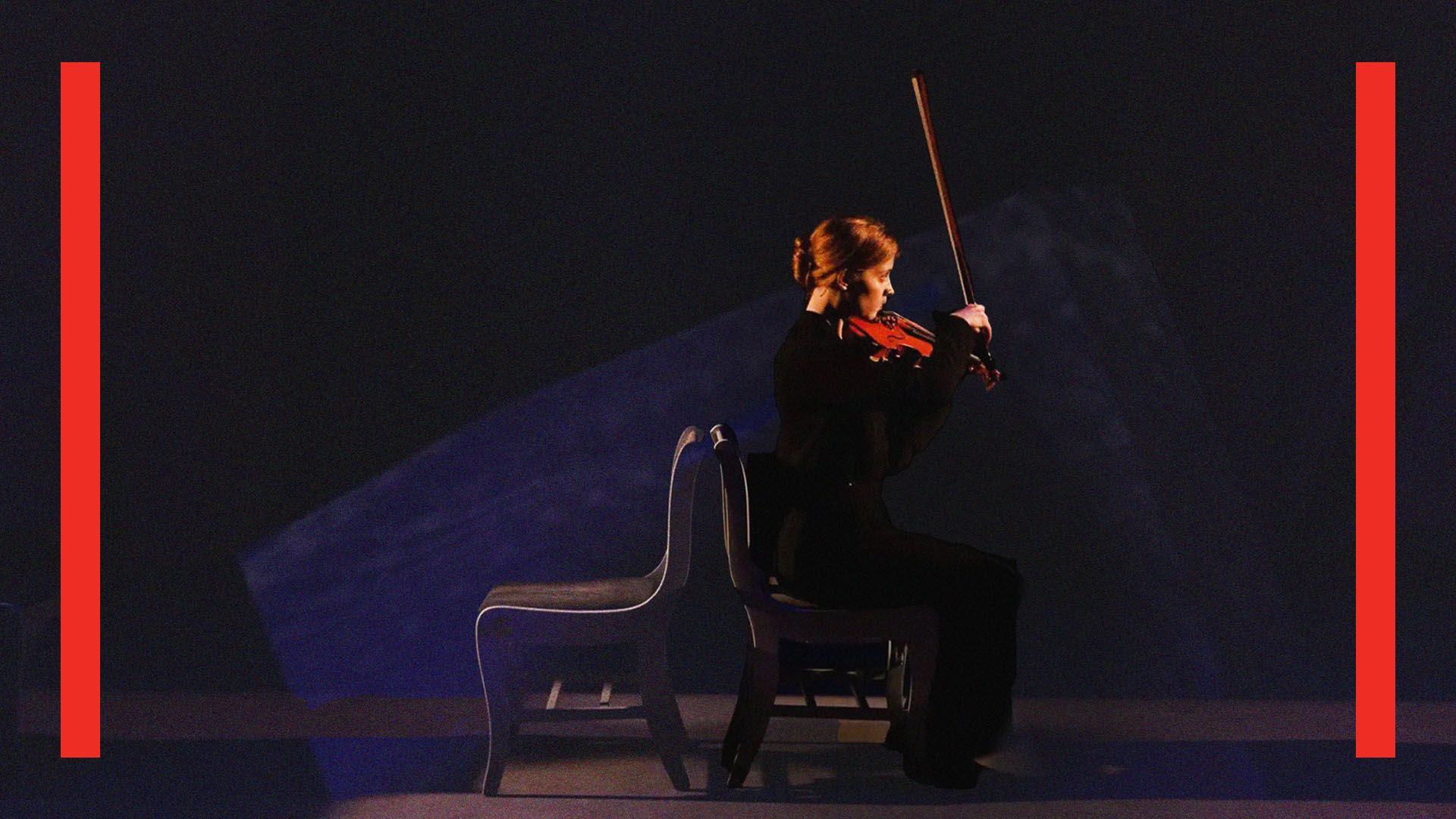 Contest alert!
Courtesy of Theatre Passe Muraille and Delinquent Theatre, So Sumi is giving away a free pair of tickets to Never the Last, Molly MacKinnon and Christine Quintana's new play about the relationship between 20th century composer Sophie Carmen Eckhardt-Grammatté and the expressionist painter Walter Grammatté.
The play runs at Theatre Passe Muraille (16 Ryerson) from April 8 to 16. See info here.
To win, correctly answer the following: What year did Christine Quintana win the Siminovitch Prize protégé award? Send entries to SoSumiContact@gmail.com, with Contest in the subject heading. One winner will be randomly chosen from the correct answers. Deadline for entries is Friday (March 31) at 8 pm ET.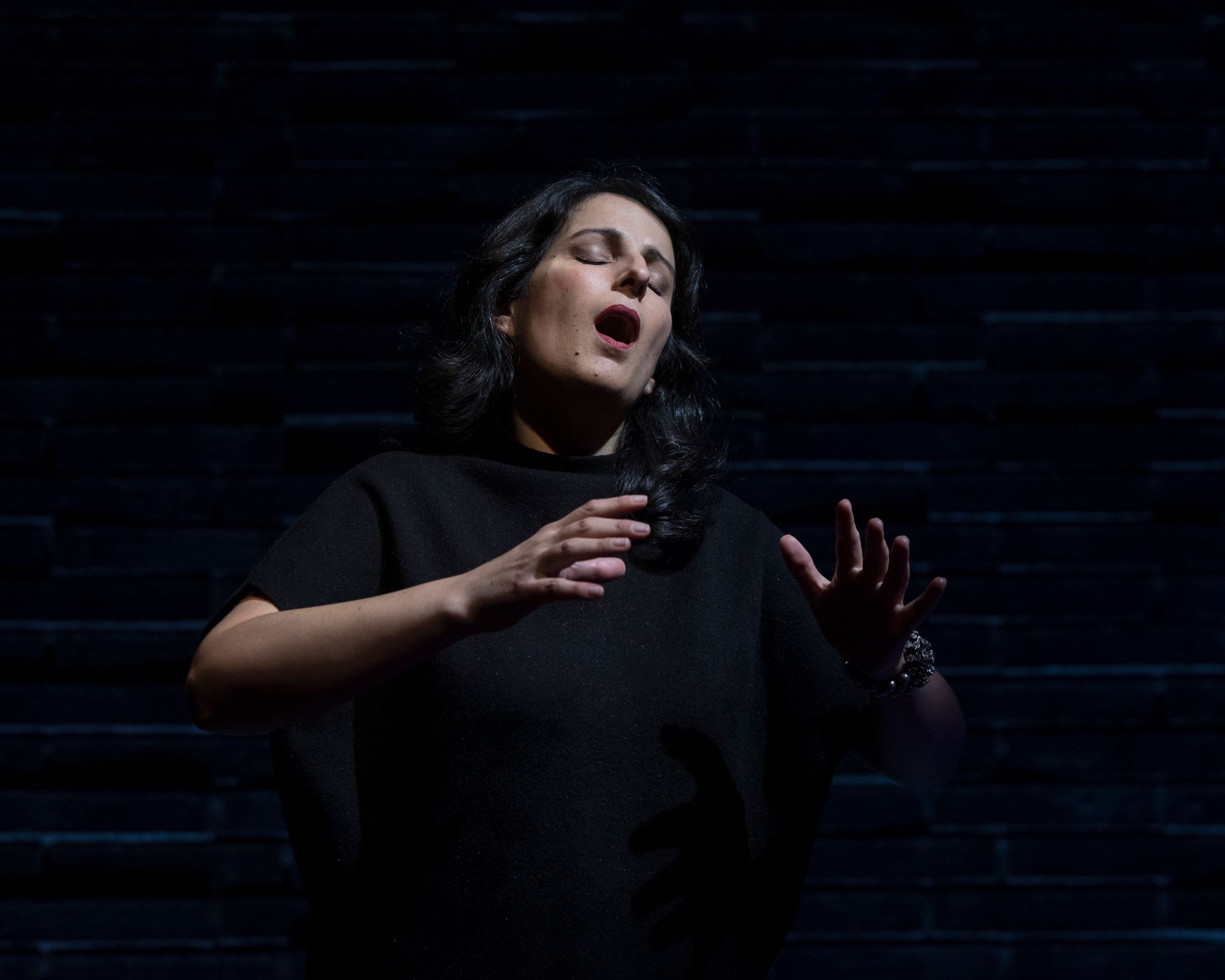 MixTape remixed
If you enjoyed Zorana Sadiq's 2021 solo show MixTape – it was remounted recently at London's Grand Theatre – you can now listen to a new audio version at the CBC PlayME podcast. And if you missed it, this offers a great opportunity to catch up on it. (Note: if you're in Stratford this July, you can also see Sadiq perform it live at the Here for Now Festival – details here.)
The podcast version just dropped on Tuesday, and listening to it brought back the essence of the show – but in a more intimate setting.
Without being distracted by anything onstage, you can focus on the story and create pictures in your mind – of Sadiq as a girl singing to a window in her childhood bedroom; of Sadiq as an adolescent making a mixtape and using the songs and even the pauses to express her personality; of Sadiq as a young singer auditioning in a classical music studio; of Sadiq as a disillusioned musician working at a call centre and hearing her domineering mother try to barge her way in. And so on.
The audio version also allows you to focus on Sadiq's warm, down-to-earth performance and her beautiful writing. When she recounts her childhood home, she calls it "an open concept house that is closed." I hadn't remembered that from the live version. Singing scales is like "stopping at every floor." Perfect.
One of the highlights of both the live and podcast versions is her description of Olivier Messiaen's music, spoken over a stunning excerpt. And there are lots of musical references, from everything to Sondheim to Mozart.
While in the live version there was sometimes a disconnect between the various stories Sadiq was telling – pursuing a career in music, being estranged from her mother – in the audio version it seems easier to accept these things. Perhaps, ironically, it's because of the way we listen to things and process them, without having to look at anything.
The complete play is now available here, on the CBC PlayME app or wherever you get your podcasts. And next week on the same podcast, listen to an interview with Sadiq about this work and her eclectic career.
Coming soon to So Sumi: Reviews of The First Métis Man of Odesa; the new Second City revue, The Skyline's the Limit; the Snowed in Comedy Tour; Schmigadoon Season 2; and more