Review: Mahabharata soars at Shaw Festival and gets ready to tour
Eight years in the making, Ravi Jain and Miriam Fernandes's adaptation of the 4000-year-old Sanskrit poem is a remarkable multidisciplinary achievement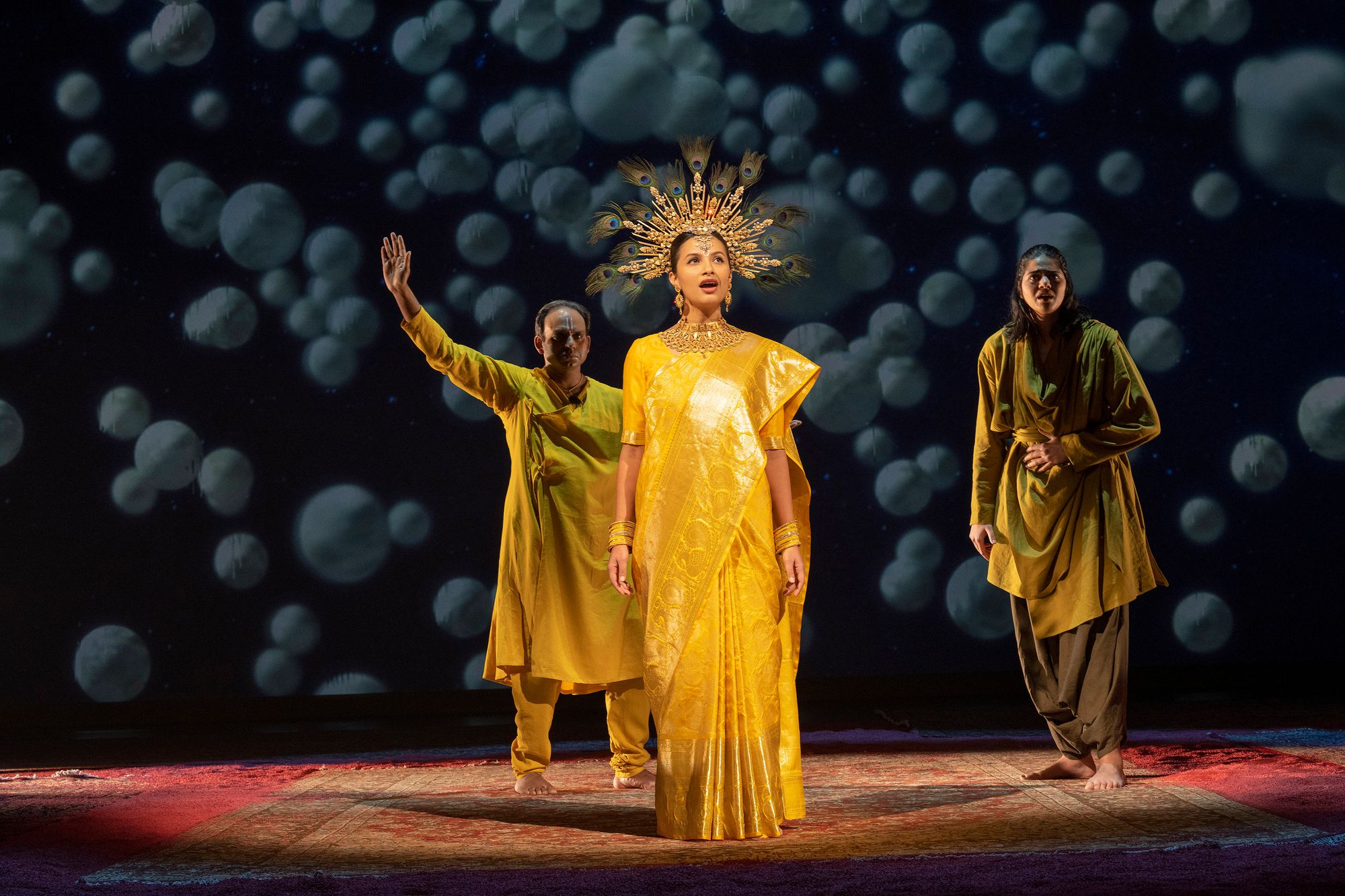 ✅MAHABHARATA: KARMA (PART 1) AND DHARMA (PART 2) written and adapted by Ravi Jain and Miriam Fernandes, from an original concept developed with Jenny Koons (Why Not Theatre/Shaw Festival). Runs to March 26 at the Festival Theatre, Niagara-on-the-Lake (10 Queen's Parade). $28.25-$146.90 (each part). shawfest.com. Rating: ✭✭✭✭
"Don't be confused by plots," says the Storyteller (Miriam Fernandes) in the two-part, five-hour epic that is Mahabharata. "Within the river of stories flows infinite wisdom. That is your true inheritance."
Fernandes and director Ravi Jain likely followed this sage advice themselves during the eight years they spent adapting and developing the 4000-year-old Sanskrit poem for the stage. They drew inspiration not just from previous adaptations – including the famous 1980s stage and TV versions by director Peter Brook, and countless dance works – but also from the poetry in Carole Satyamurti's Mahabharata: A Modern Retelling. And doubtless they remembered stories from their respective childhood kitchen tables.
✅ = Critic's pick / ✭ or ✭✭ = didn't work for me / ✭✭✭ = recommended / ✭✭✭✭ = excellent / ✭✭✭✭✭ = outstanding, among best of the year
The result, receiving its world premiere at the Shaw Festival before venturing to other venues, including the Barbican Centre in London, works less on a narrative level than an organic, spiritual and philosophical one. This genuinely multidisciplinary work is a stunning achievement.
Mind you, if you're not familiar with the dramatis personae – human, animal or God – in the ancient epic, the initial part of Karma, the work's first section, can be a little hard to follow. It's here that we get the history behind the action that will make up the bulk of the work, and involves characters we won't meet again. (The producers have wisely included an illustrated family tree in the programme.)
One character is killed by a snake. Another retaliates by destroying a forest full of thousands of snakes. Does it matter who started what, or who is seeking vengeance on whom? Probably not. As with any long-standing dispute – between people or nations – those fighting have little memory of what they're fighting for.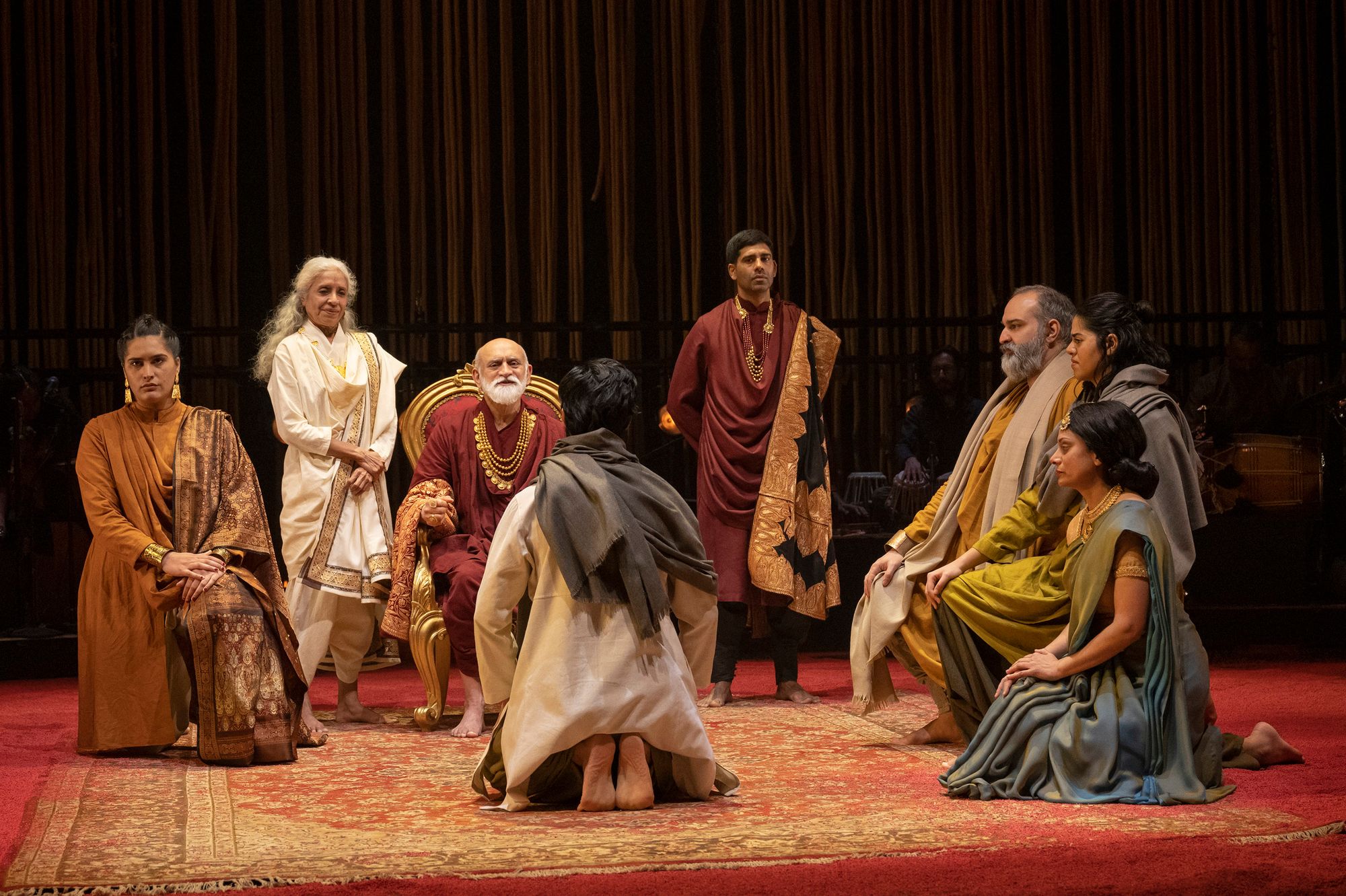 But it all leads to the work's main conflict, in which the descendants of two warring, related families battle it out. There are the Kauravas, who consist of 100 sons (helpfully reduced to one onstage son named Duryodhana, played by the striking Darren Kuppan) and the Pandavas, who consist of five. There's also one sibling whose background and origin remains a mystery to many of the characters until the final act, so that adds some extra drama.
Director Jain and his superb design team – elemental sets by Lorenzo Savoini, splendid costumes by Gillian Gallow, evocative lighting by Kevin Lamotte and suggestive projections by Hana S. Kim – have created a different look and feel for each act. That's in keeping with the adaptation itself, which can metamorphose into a pure dance piece, for instance, or a stunning standalone opera.
John Gzowski and Suba Sankaran's original music and sounds are essential in this adaptation, and by the end Brandy Leary's choreography emerges as a crucial storytelling tool. When, before the big, destructive war we've been anticipating in the second part, Dharma, we see Jay Emanuel begin to dance as the great, transformative god Shiva – all to thunderous sounds from the musicians –  it makes complete theatrical sense. How else to more effectively suggest the enormity of this destructive and powerful act?
Other highlights include a dice game in which the stakes are much higher than they would be at a craps game at nearby Fallsview Casino, an archery competition that feels universal in its resonance, and a haunting distillation of the sacred Bhagavad Gita into a Sanskrit opera, performed with beauty and clarity by soprano Meher Pavri.
If these big moments provide plenty of awe, there are many smaller and more intimate ones that feel a lot more relatable.
We see the enduring love, for instance, between the blind king Dhritarashtra (the dignified, stately Harmage Singh Kalirai) and his loyal wife Gandhari (Goldy Notay), who has covered her own eyes for life so she could live like her husband. The god Krishna (Neil D'Souza) has a monologue that feels like a stand-up act. And although the role of women in this epic seems about as secondary as that in other mythologies (which Jain has partly balanced with some inspired gender-blind casting), one wonderful scene features two female actors (Notay and the delightful Ellora Patnaik) dispensing advice to a king – a moment that, along with the play's references to "all things done can't be undone" and time being "out of joint," feel very Shakespearean.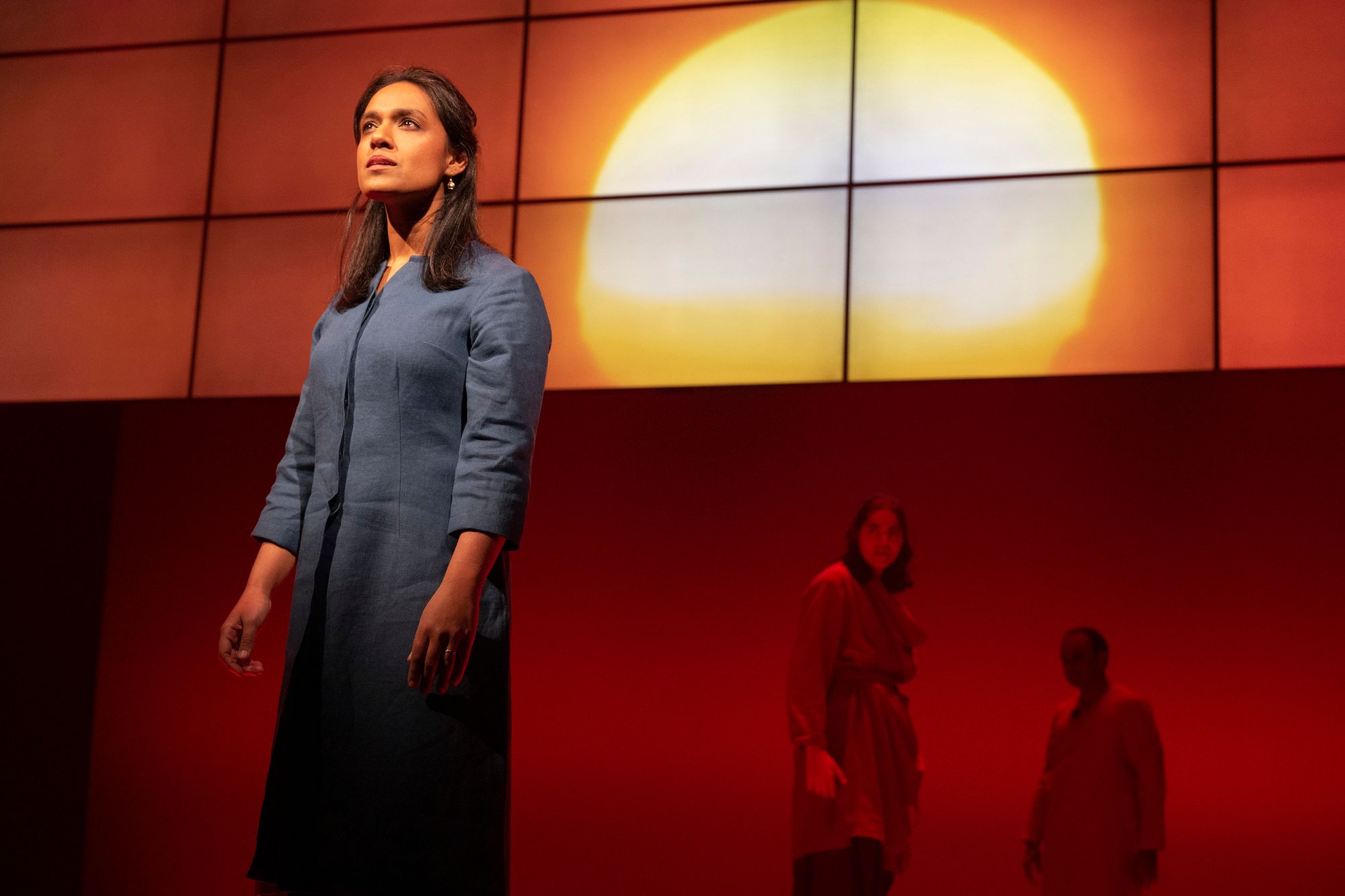 The all-South-Asian cast has been gloriously selected from across the globe, and there's not a weak link. Special mention should go to Fernandes herself, who turns what could be a thankless role as the Storyteller into a humane, helpful guide to this fascinating world.
As with all ambitious new works, I look forward to revisiting this production to better appreciate its layers, meanings and contemporary resonances. May it return to a Canadian theatre soon.