Dealing with criticism
In which I explain why I haven't kept up with every theatre opening, and discuss comments about my "mean-spirited" reviewing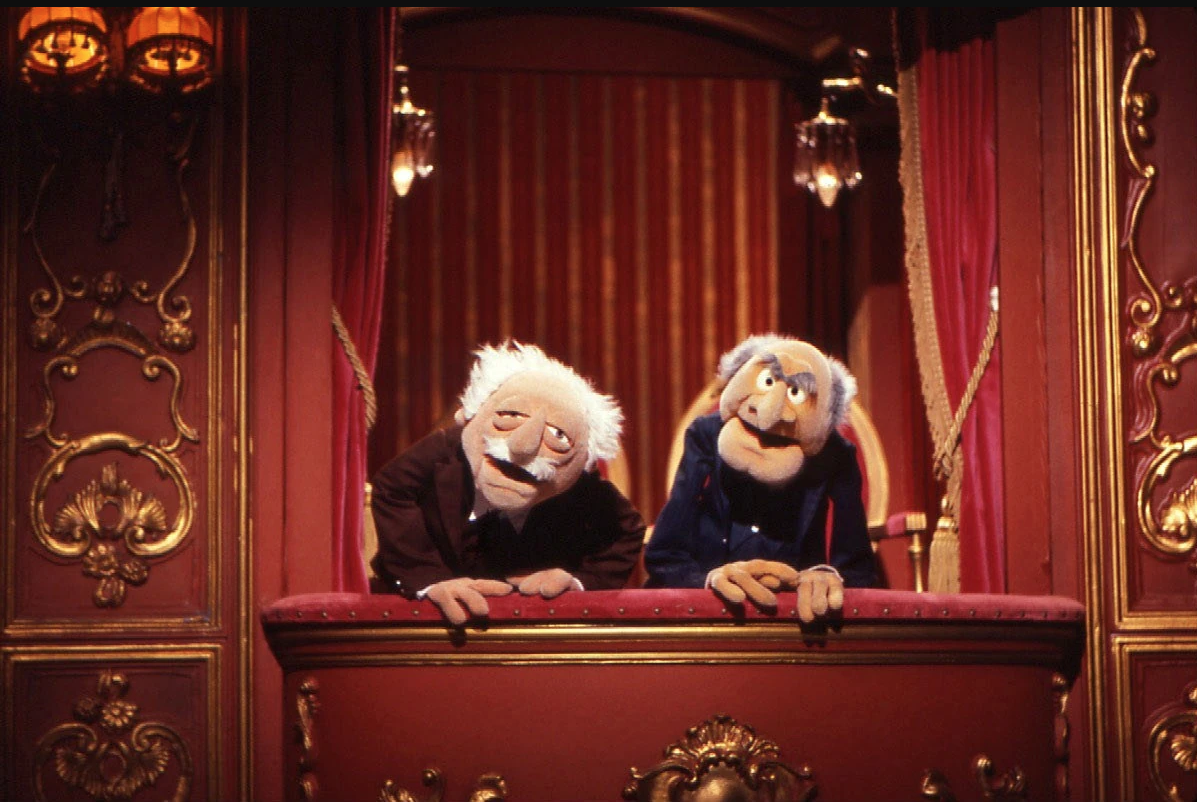 This post is sponsored by the CBC podcast PlayME, which just wrapped up its latest season with an excellent audio drama version of Marcia Johnson's timely play Serving Elizabeth. The play, as well as an interview with Johnson, are now available here and wherever you get your podcasts. (More info below.)
***
Sorry for not posting here in a while.
The announcement of the Dora Awards nominations, the start-up of the Stratford and Shaw Festivals and the beginning of a whole month of Pride shows usually signal the end of the "traditional," fall-to-spring Toronto theatre season.
But of course savvy local producers program interesting shows around this time because they know theatres will be dark.
The result? There are now no more down times for theatres. Which is great for the industry and audiences, but challenging for those of us who write about theatre and might be in need a bit of a break.
What I've realized – hey, it only took me a few months of doing this! – is that it's nearly impossible to write about every show I see.
Back at the old NOW Magazine, I would review maybe two shows on a typical week – in addition to my editing duties, meetings and other writing assignments. The rest of the theatre coverage would be spread out among my late colleague Jon Kaplan and freelancers like Jordan Bimm, Debbie Fein-Goldbach and Kathleen Smith. I'd catch up on productions later on in their runs.
Now I'm faced with trying to see everything that opens and not feeling able to give each show the proper care, attention and detail it deserves.
I know, I know. First World Problems.
I've also taken on many freelance assignments, for which I'm grateful and appreciative; after what happened at NOW, it's nice to get paid again for my work. But the thing is, when someone is paying you, it becomes harder to do something for free.
But if I'm going to be honest, a couple of other things have affected my enthusiasm for writing about the performing arts.
A couple of weeks ago, I wrote a light little piece in the Toronto Star about nine things that irk me about going to the theatre. It elicited lots of response, and encouraged others, in the Star's comments and on social media, to weigh in on things that upset them about an art form we all know and ultimately love.
But there were a couple of commenters who took issue with the piece. One said the article "catered to the lowest common denominator."
The following week, I published a piece, also in the Star, about stage artists who had left the industry because it wasn't a sustainable career. Reporting on this story, interviewing people I had once seen and admired onstage, made me sad and depressed. (Note: I had to cut the article for length, and I'm hoping to include excerpts from bits I had to cut, including the contribution of a young artist a few years out of theatre school, in a post here.)
I started to think: is this even a business I want to write about?
And then I received a DM from someone whose work I reviewed earlier in the season. It doesn't matter who it is, or what the show was. I thought my three-star review was measured and balanced. This artist disagreed.
"I'm not sure why you feel it necessary to be unkind and personal in your opinion and rhetoric," he wrote.
"It's alright that you don't like my acting. Truly it is. But the way you review sometimes negates the hard work and careers that many of us have and continue to have in spite of your mean spirited approach. How you use your words have an impact."
This sent me into a spiralling, existential crisis – until I had to make my next freelance deadline. The writer's use of the plural – "many of us" – implied he knew of other people who agreed with him.
I wondered: is this how people felt – feel – about my writing? I never said I didn't like this person's acting. And although I am guilty of a few self-indulgent, ignorant and (in retrospect) regrettable reviews early on in my 25+ years reviewing career, I always try to be balanced, open-minded and fair in my assessments.
So these things all contributed to my falling behind in my reviewing duties.
Even though excellent shows like Soulpepper's Sizwe Banzi is Dead, featuring an astonishing performance by Amaka Umeh and a subtle and moving one by Tawiah M'Carthy (who is having one helluva year after Fairview and Maanomaa, My Brother), called out for interpretation, analysis and sheer fanboy enthusiasm (it closes tomorrow!), I didn't have the heart, or energy, to review them.
Also brilliant was Nick Green's Casey and Diana, a moving and timely play inspired by Princess Diana's visit to Toronto's AIDS hospice Casey House in 1991; I'm hoping some theatre company picks up the Stratford production for a remount/extension, so I'll have a chance to write about it when my head is in a better place.
In the meantime, I'm trying to remember why I keep doing what I'm doing and wondering if it has any benefit.
Then, just yesterday, I received another DM, this time from an artist whose first show I reviewed more than 20 years ago when he was a child. I never connected the talented adult actor, director and writer with the gifted child. And knowing that something I had written had given even a little bit of joy to him and his loved ones made me grateful and thankful to be doing this.
To be clear, I've never written for actors, playwrights, directors, designers or theatre company artistic directors. I write for audiences, regular theatregoers who are wondering whether they should shell out their hard-earned money and take time from their busy lives to travel across the city and see something. (These groups are not mutually exclusive.)
For them – for you – I hope my words continue to have a positive impact. More anon.
***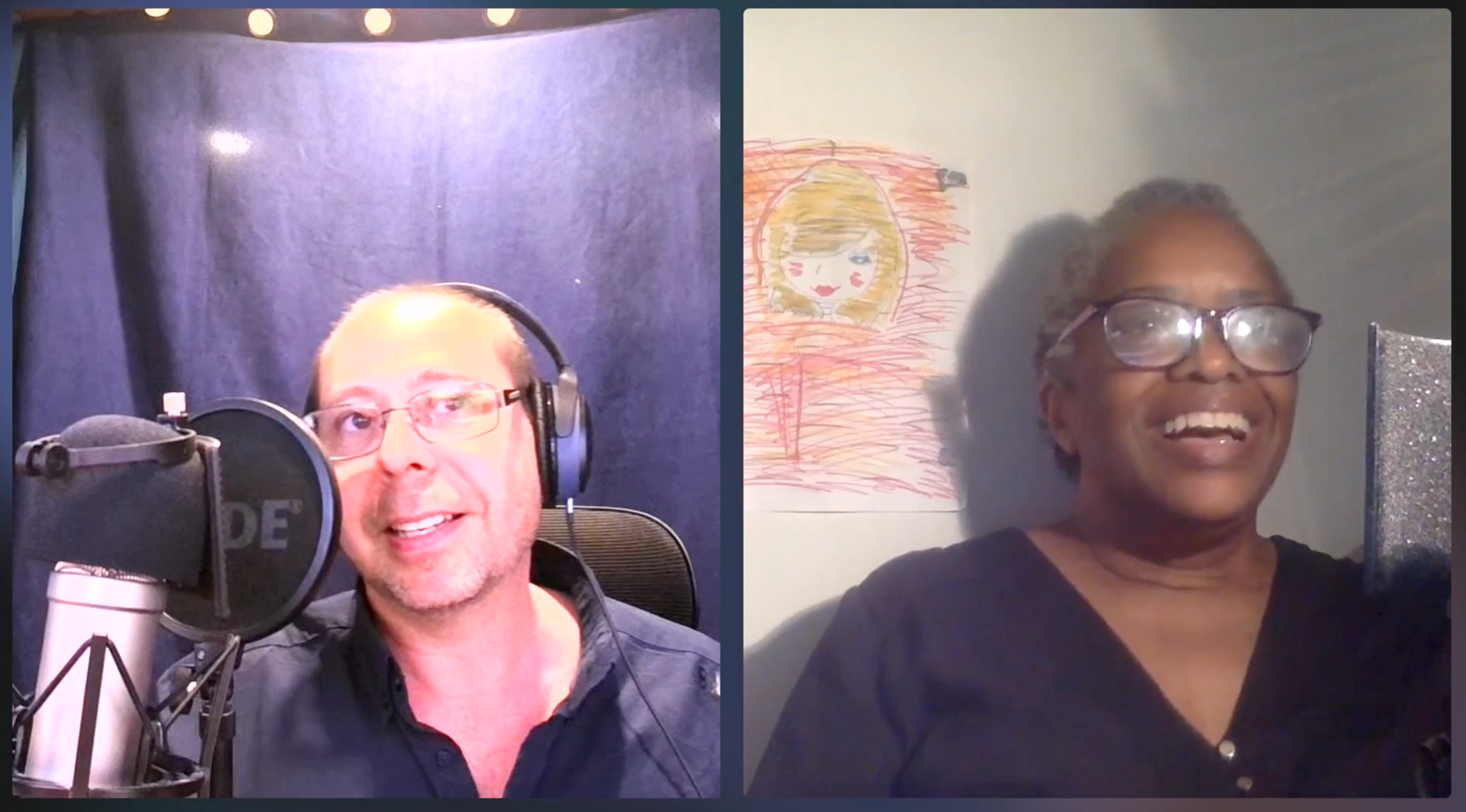 Finally, a great big thank you to Chris Tolley and Laura Mullin, whose CBC podcast PlayME has been a sponsor of several So Sumi posts since I launched the site in late December.
PlayME closed its 22/23** season recently with an audio drama version of Marcia Johnson's Serving Elizabeth, which you may have seen live at productions at the Thousand Island Playhouse and the Stratford Festival. (Here's my review of the Stratford production.)
This audio version features Johnson herself in the role of Mercy, a restaurant owner and cook in 1952 Kenya who is asked to prepare food for the upcoming royal visit by a young Princess Elizabeth and her husband, the Duke of Edinburgh – this despite Mercy's bitter feelings about England's involvement in Kenyan politics. (Also in this version are Virgilia Griffiths, Geoffrey Pounsett and Cameron Grant, each terrific in multiple roles.)
Tolley's conversation with Johnson just dropped on the podcast site, and it's a must-listen. Johnson explains why she came up with the play – she was frustrated with en episode of the Netflix series The Crown dealing with the royal visit. The Africans in that episode, she explains, displayed only one emotion – "adoration and awe.
"You went to an entire continent full of Black people and the most they had to say was 'Good day, madam,'" she tells Tolley.
The two discuss Brexit, the recent coronation and how watching a production of Lynn Nottage's Ruined made Johnson understand the importance of "taking care of your audience."
The playwright is also frank about the changes in the Canadian theatre landscape for writers of colour. Without naming a certain theatre director, she calls him out for being "blatant" about his rejection of an early play.
Thankfully those days – when, as Johnson says, Black-themed works would only be programmed in February – are behind us.
You can listen to PlayME's production of Serving Elizabeth, directed by Marcel Stewart, as well as the interview with Johnson, here. **In an earlier draft I accidentally wrote that this was PlayME's final season. It's not - and it better not be. You can listen to the entire archive of plays and playwright interviews at their site.