Daniel Brooks: farewell to a titan
No one who knew him or saw his work was unaffected by his artistic integrity and his broad, expansive view of humanity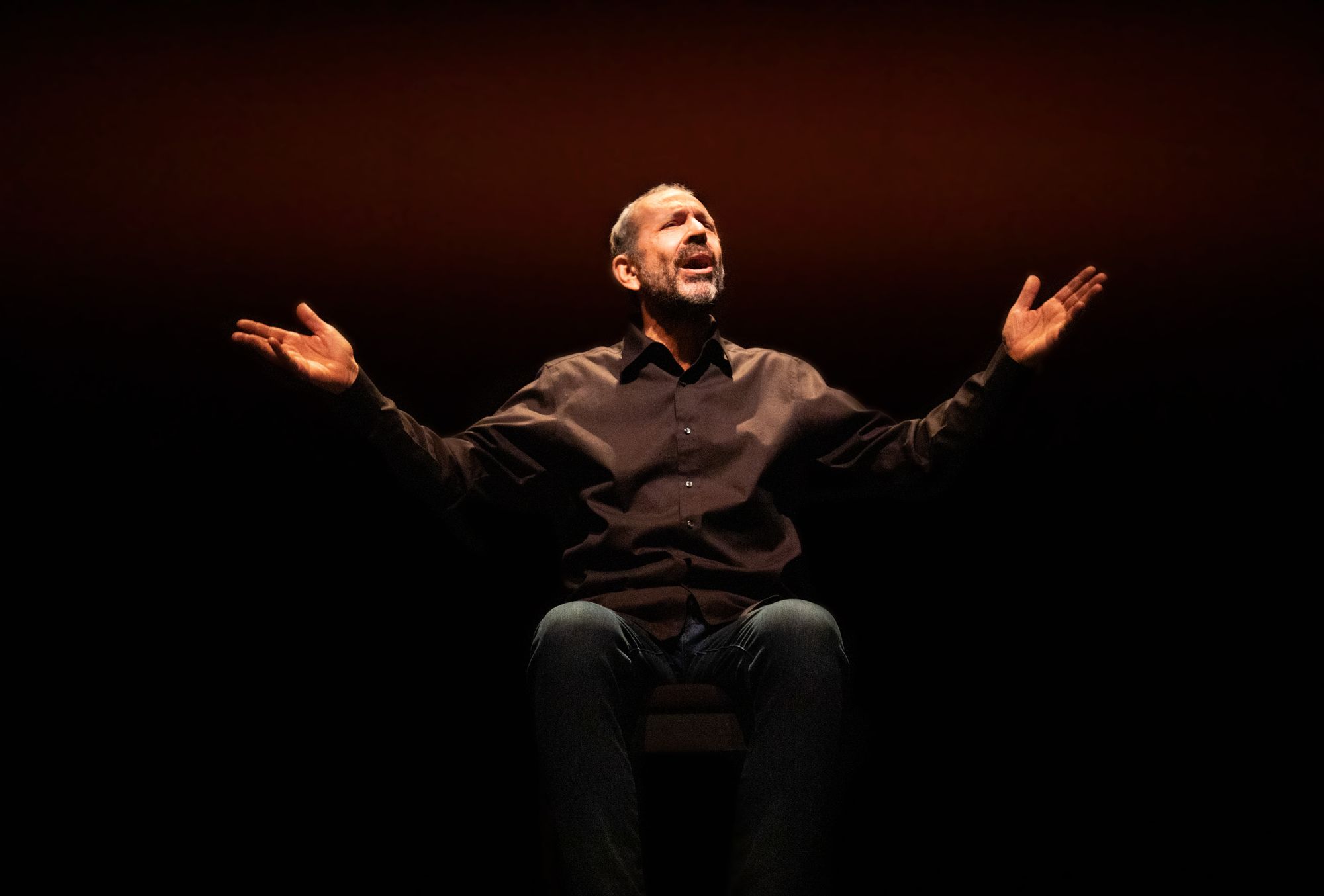 It's been a difficult week for Toronto and Canadian theatre lovers.
Writer/director Daniel Brooks died on May 22. We knew it was coming – he'd been living with terminal stage-four lung cancer since 2018. He partly chronicled his reaction to that in his profound, moving yet never sentimental 2022 solo show Other People.
But somehow his death still came as a shock. How could this titan of the theatre be gone?
The fact is, he seems to have always been here. On social media this week, several generations of theatre artists and audiences shared their memories of first encountering his work – in the rehearsal hall, the classroom, the theatre.
No one who knew him or saw his work was unaffected by his artistic integrity and generosity and his broad, expansive view of humanity. His productions may have often seemed spare and minimalist – he often worked with the same brilliant set of designers – but they hummed with urgency and life.
After starting at NOW in 1997, it didn't take long for me to realize that his name attached to a show meant something special: an intellectual vigour, an immediacy, something that went beyond what was on the page and existed in a space shared by a couple hundred people.
I think I first saw his work via his frequent collaborator, Daniel MacIvor, in Monster, a show that, in retrospect, seems to have anticipated our obsession with true crime and serial killers.
When I interviewed Brooks several years later for a NOW cover story, he recalled his first meeting with MacIvor after one of Brooks's Augusta Company collaborations with Tracy Wright and Don McKellar.
"We met after one of the Augusta shows, [Daniel] tried to pick me up, I gracefully declined, he proposed doing a show, a one-man show, and I said I was happy to do it."
That show, House, was the first of many collaborations that included such groundbreaking works as Here Lies Henry, Cul-de-Sac, This is What Happens Next and Let's Run Away.
Although MacIvor initially got sole writer credit for the shows, the lines between director, dramaturg and creator started to become blurry, and so with some later plays they shared authorship. I loved that idea. There's a wonderful, fitting symmetry to the fact that MacIvor acted as dramaturg on Brooks's Other People.
The first Brooks show that absolutely astonished me was 1998's Insomnia, which he created with Guillermo Verdecchia, with whom he had collaborated a few years earlier on The Noam Chomsky Lectures. While nominally about a man's insomnia, troubled marriage and creative paralysis, Insomnia gradually became a waking nightmare about a society spinning out of control. When I think about shows I'd like to revisit, that production is always near the top of the list.
You can see Brooks's influence on generations of later directors, like Crow's Theatre's Chris Abraham (whom Brooks chose as his Protégé after winning the inaugural Siminovitch Prize in 2001) and Brendan Healy, who helmed Other People. When Michael Healey launched his theatre-related podcast, Just One More, his first guest was Brooks. Who else could it be?
Besides working on new shows – many people forget that he directed the hilarious pre-Broadway version of The Drowsy Chaperone at the Winter Garden – Brooks also directed the classics. He put his stamp on everything from Oedipus Rex at Stratford to Endgame at Soulpepper.
You never felt he was just a director-for-hire, someone going through the motions to get a cheque.
"The biggest decision I made, or that made me, is that a career wasn't a focus for me," he told me years ago. "I've never made choices like, 'I should do this because I'll get more exposure,' or "I should do this because it's time I proved something to blah blah blah.' I've only done projects because they've excited me."
How many people could say that today?
One of my strangest interviews with him was back in 2008 during a press day for the romantic comedy Definitely, Maybe. Daniel's older brother, Adam, had written and directed the film, and for some reason the studio thought it might be interesting for me to interview them together.
The pairing actually produced some fascinating stuff. The extroverted Adam told me that as children they were more interested in sports, and that as the older brother, he tormented Daniel a lot.
"Yeah, he won, I lost," said Daniel, "so he makes movies about people who usually win, and I often do plays about people who don't."
More seriously, Brooks also said that his early dynamic with his brother may have shaped the way he worked with future collaborators.
"With MacIvor and others, there's a model of a certain kind of relationship that has been fairly consistent in my life," he said. "I tend to work with bright, charismatic men. Adam is part of that. As you can see, he's talking more than I am."
That certainly sheds light on his collaborations with artists like John Mighton (Possible Worlds, Half Life) and Rick Miller (Bigger Than Jesus). His late career work with Kim Collier (Full Light of Day, 40 Days and 40 Nights) signalled a new, more personal direction.
The last play Brooks directed was The Seagull for Soulpepper, which was originally slated for the spring of 2020. Although it got mixed reviews, I adored it, partly because you could feel Brooks's affection for both the theatre itself and these flawed, deeply human characters.
In his production, you understood the absolute absurdity of existence, but you also spotted those rare moments of joy and transcendence. Beyond that, you saw actors Brooks had worked with for decades – veterans like Diego Matamoros and Randy Hughson – use every bit of their craft to mine the human condition.
What a legacy.
According to Brooks's family, a celebration of his life will be held this summer.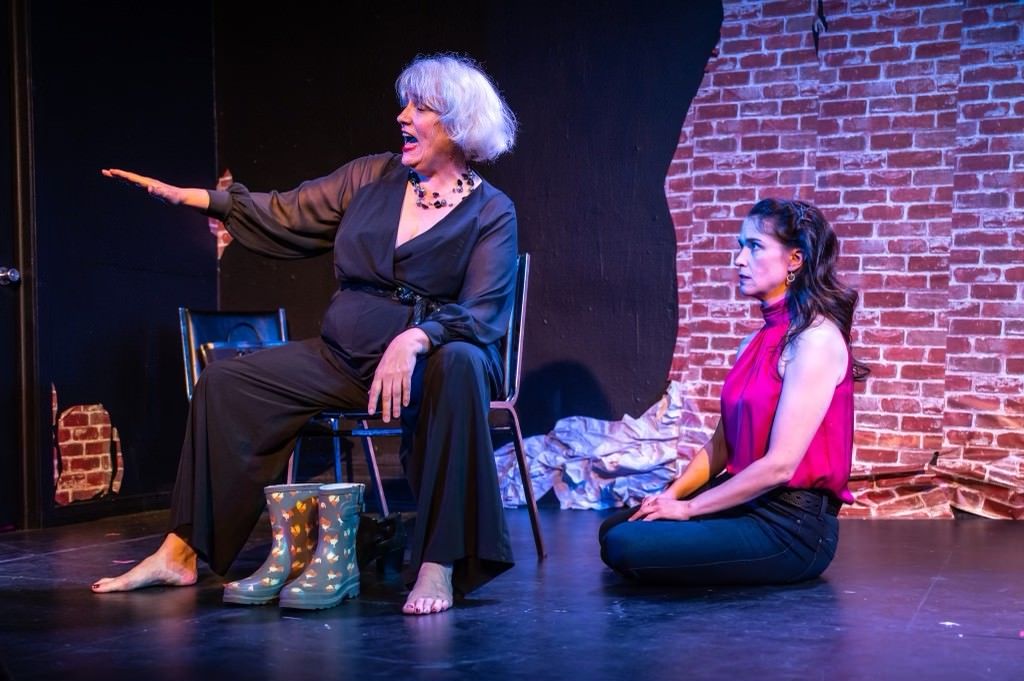 Shows I saw this week
To be completely honest, since hearing of Brooks's death, I haven't felt much like writing. I saw a few things, including the much-anticipated live staging of Fatuma Adar's She's Not Special and the new piece Inge(new): In Search of a Musical, but neither excited me.
For one thing, the opening night of She's Not Special had serious sound problems. Between the balance of the onstage band and the pops and on-off issues with the microphone Adar was using, I couldn't make out half of the show. So it's unfair to write anything further about it.
As for the experimental new show with music by Rosalind Mills, lyrics by Alexis Diamond and a book/additional lyrics by Evan Tsitsias, who also directs, this is a case of a show that needs serious work.
It clocks in at 105 minutes, but there's perhaps 45 minutes of material about how unfair it is that women in musical theatre are, after their ingenue years, either a "wife, mother or some lover of his." It's part No Exit, part Six Characters (or in this case, four) in Search of an Author, and part A Chorus Line.
Mairi Babb does a fine job as the conflicted central character Bridget, especially since she was a last-minute replacement for Tracy Michailidis, who had personal commitments. The best reason for seeing this show, which continues at the Red Sandcastle Theatre until June 4 (see info here) is Astrid Van Wieren, who brings focus, charisma and impeccable comic timing to her role as an aging trouper auditioning for a role she's done many times before. Van Wieren is so good I kept imagining if she'd ever play Mama Rose.
Contest update
Congratulations to Deborah L, Andrew D and Jan C, who each won a copy of Andrew Rannells's new book Uncle of the Year, courtesy of Penguin Random House Canada. In response to the question, "What touring Broadway musical brought Rannells to Toronto in 2008?" all three answered Jersey Boys and their names were randomly chosen from correct entries.