Fringe, following careers and being grateful for Canadian comedy
In which I reflect on Fringes past and present, discuss following artists' careers over decades and express my gratitude for Colin Mochrie's professionalism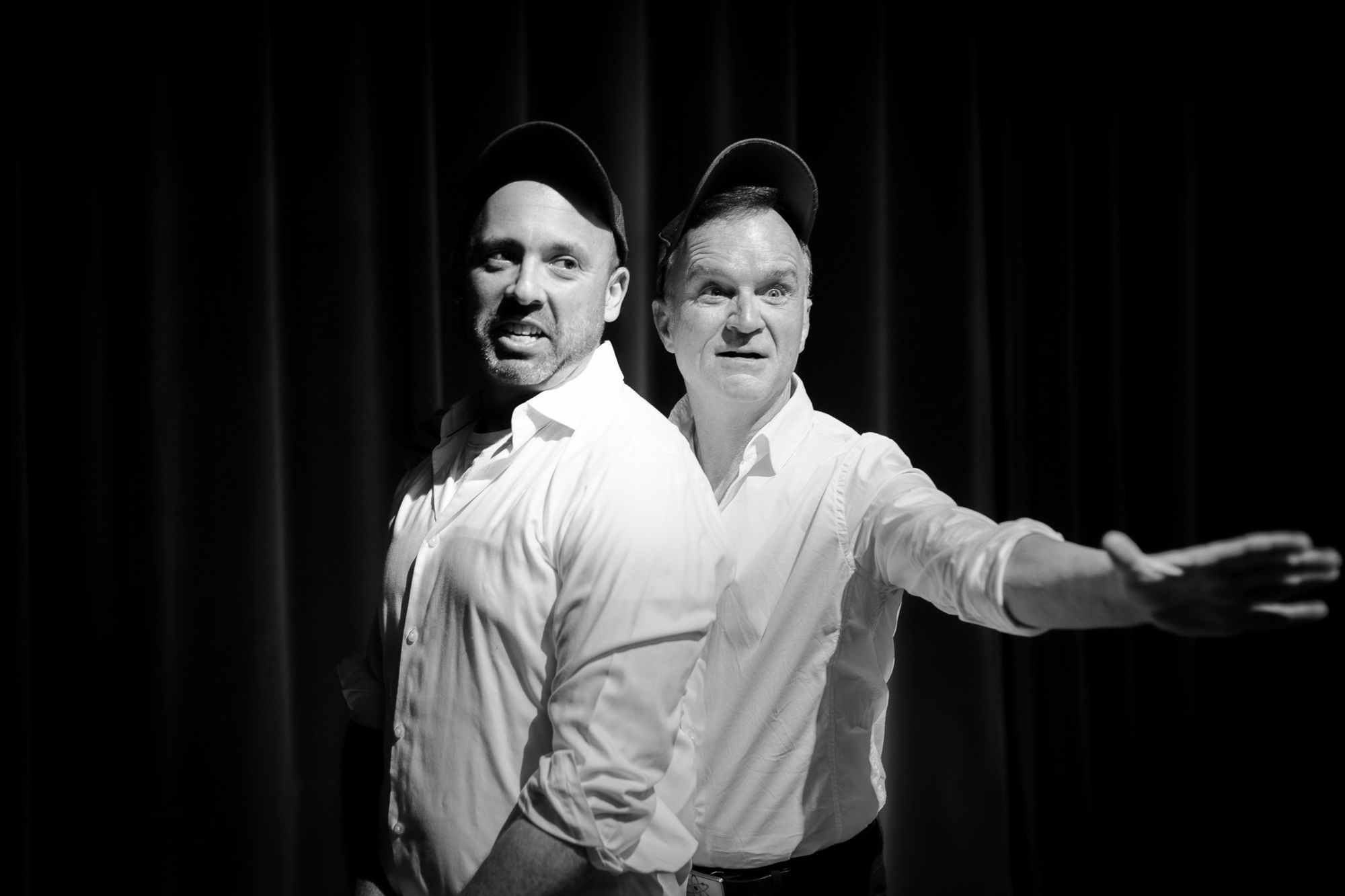 The Toronto Fringe begins in a few days, and for me it's always a time of excitement, discovery, near heat-stroke and, above all, a sort of exhausted, well-earned pleasure.
The Fringe is theatre made on a shoestring budget, chosen by lottery. Anyone can enter and, if their number is picked, get in. Dora-winning artists rub shoulders with kids fresh out of theatre school. Ticket prices are reasonable. Lineups are fun and informative, "So what have you seen and liked?" being the typical ice-breaker.
The front-of-house spiels feel embedded in my mind: "All proceeds go back to the artist so please donate to the Fringe you can get this stylish button and a tax receipt please give what you can we accept loonies toonies $100 bills (laughter)," etc.
(I wonder: in the age of those handy tap-and-pay gizmos, do they even have the plastic tip bucket anymore?)
I'm not going to provide a list of my favourite Fringe shows, or discuss the ones that went on to get remounts, awards, spinoff TV shows and Broadway success. That would take up the entire post, and you likely already know them.
Nostalgia
But lately I've been feeling nostalgic. So please indulge me.
I miss the old Fringe venues: the Poor Alex (right next to this year's POSTSCRIPT Patio), the Glen Morris with its weird curved back wall and the fact that by the end of the day the space would heat up like a kiln. I even miss the beautifully raked George Ignatieff Theatre – perhaps because I could pull out the little desk that swivelled up from the seat to support my notepad as I took notes.
I miss how the still very alive and thriving company Shakespeare BASH'd used to magically transform the upstairs of the Victory Café (RIP) for their sold-out shows. I miss the wide open expanse of the patio behind Honest Ed's, steps away.
I miss genuine site-specific shows; the production that always comes to mind is Alphonse, starring Alon Nashman, performed in a little crevice next to the JCC. Whenever I pass by that little nook, I always think of it.
Recently, I interviewed Jonathan Wilson, Daniel Krolik and Curtis Campbell for their new Fringe show Blake & Clay's Gay Agenda, a follow-up to last year's big hit Gay for Pay with Blake & Clay. You can read the article here. (Go see the show. You will laugh your ass off.)
While preparing for the interview, which was too gossipy and fun and bitchy to completely capture in an 800-word article ("How do I set up a Betty Comden line?" I wondered, more than once, while writing), I began thinking about Wilson's 1996 Fringe show My Own Private Oshawa.
Life before Twitter
That show remains one of the most moving solo works I've ever seen – and, let's face it, I've seen hundreds of the damn things. I remember walking around the U of T campus afterwards that night, my head swirling with the bittersweet story and my heart bursting with emotion from the play's authentic capturing of life as a gay kid growing up in the suburbs. Back then, there was no Twitter to capture my reaction, so I had to hold my feelings deep inside.
It reminded me of seeing the gangly, fearless character comic Gavin Crawford burst onto the scene doing outrageous radical monologues at places like Buddies in Bad Times. This would have been around the same time – maybe a year or two later.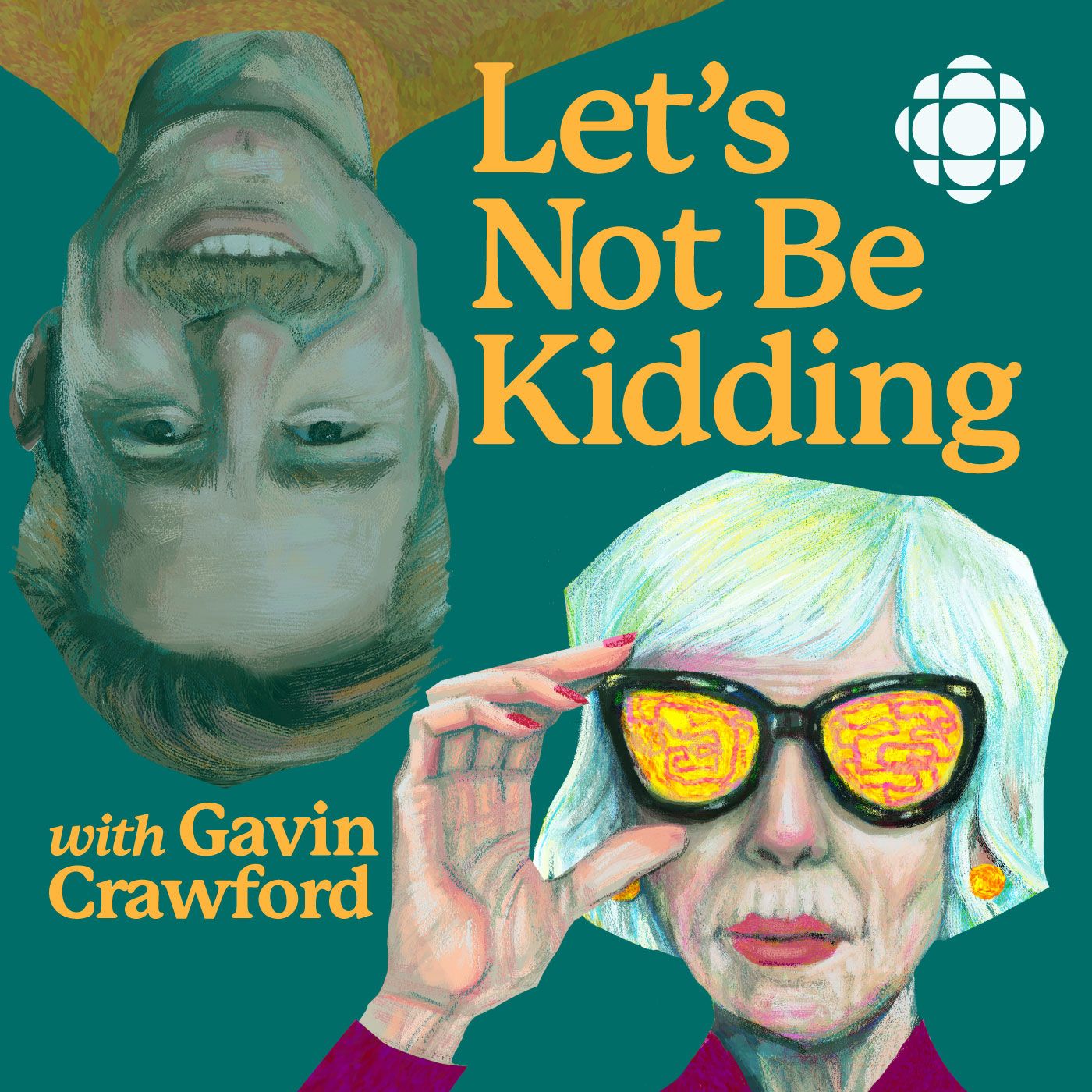 Incidentally, I interviewed Crawford a couple of months ago for his new CBC podcast Let's Not Be Kidding. That show – about Crawford's experience dealing with his mother Donna's Alzheimer's – remains one of the most powerful things in any medium I've taken in so far this year. (The entire series is downloadable at CBC's podcast hub here.)
For the zillionth time, I remember thinking: "Why isn't Crawford better known?" Sure, he hosts the very funny improvised current events show Because News, and regularly uses some of the country's top improvisers, like Jan Caruana, Ashley Botting, Kris Siddiqui and Andrew Phung, as contestants. He's starred in two TV shows WITH HIS NAME IN THE TITLE and managed to get his subversive humour into a mainstream show like This Hour Has 22 Minutes.
Perhaps we should be grateful that Canada lacks a star system so that someone like Crawford is free to do something as fresh and unpredictable and brilliant as Let's Not Be Kidding.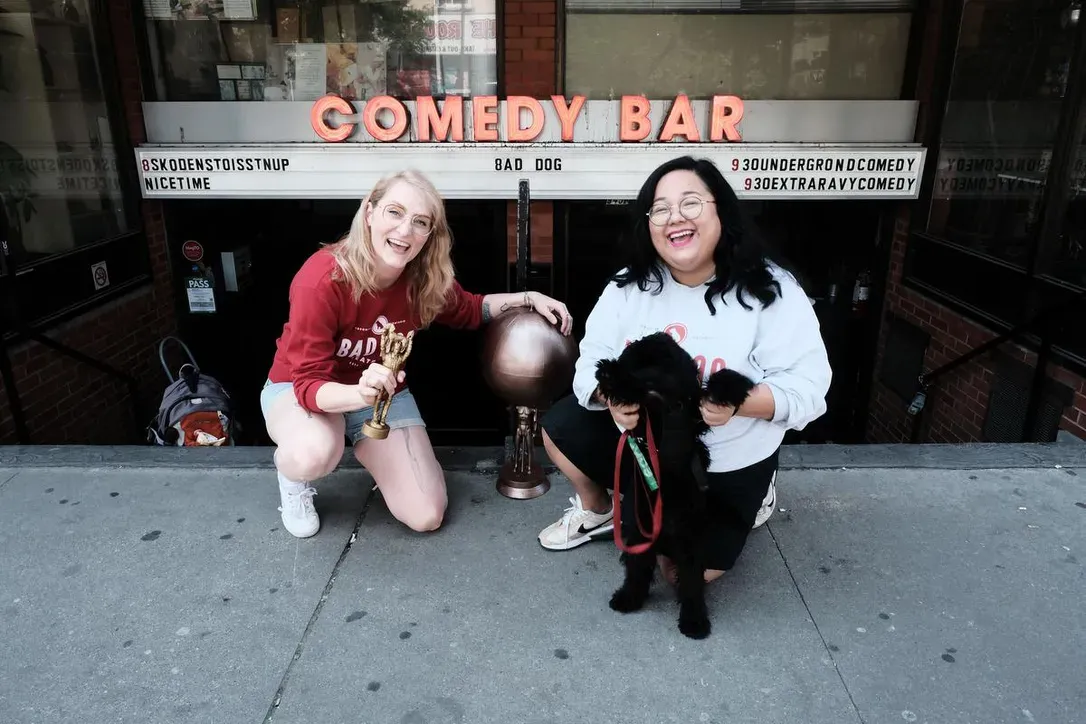 I mentioned Jan Caruana and Andrew Phung, who are both appearing in the Theatresports40 big blowout gala on July 7. I wrote about that event, too, and briefly chatted with Caruana about the importance of improv in her life and career.
Talking to folks like Marcel St. Pierre, co-founder of Bad Dog Theatre, and Stephanie Malek and Alia Ceniza Rasul, Bad Dog's current corporate director and artistic director, I was reminded of all the shows I've seen at their spaces over the past 20 years, too.
And it all made me so very grateful to be doing this. Maybe that's what I'm trying to get at in this rambling post.
What a privilege to get a front row seat (well, usually five rows up, on the aisle) to watch these talented people's careers over the decades, and to occasionally get to talk to them. I get to see them try things out, triumph, occasionally falter, and then emerge again with something completely radical and new.
"For me, the excitement of improv is being in that room and the tension of it," Malek told me, in a quote that didn't make the story.
"You're on the edge of a pin and the scene could go awry any second. And when it lands, you're so relieved. But it doesn't translate to videotape. Even when I rewatched a performance I've enjoyed on video, it's never the same."
Exactly. Improv comedy – and, I suppose, life itself – is made up of so many ephemeral moments that defy synopsis. You just had to be there.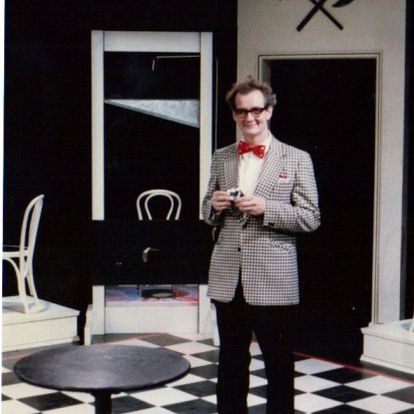 One more word about that Theatresports and Bad Dog piece. The great Colin Mochrie – talk about Canada taking its big talents for granted – couldn't be part of a Zoom group interview because he was either touring or in transit. But he agreed to answer a few questions via email. I sent off the questions on a Friday morning and asked the publicist if he could get the answers back to me by Saturday night.
Instead, Mochrie sent the answers on Friday night. What's more, when I asked if he had any archival photos of him at Theatresports, he sent a few within half an hour. Now that's professionalism.
So on this Canada Day, let me praise this country's underappreciated entertainers, at the Fringe (where many of them begin) and beyond.
Fringe coverage
Besides the interview with the Blake & Clay guys, I collaborated with Karen Fricker and Joshua Chong at the Toronto Star to choose 15 must-see shows at this year's festival.
Over at TorontoVerse, meanwhile, I compiled a list of 10 Fringe shows for every type of theatregoer.
You can look for my Fringe reviews here. I'm going to try to compile daily roundups of what I saw the day before (and any news I hear), at least for the first week or so. I'll also be posting several reviews over at Parton and Pearl, a terrific site that proved a source of very reliable Fringe reviews last year. (I'll be sure to link to any P&P reviews on here, too.)
Happy Fringing!