TIFF 2023 reviews: Sing Sing and The Critic
Experienced stage actors Ian McKellen and Colman Domingo deliver two of the most nuanced performances at the festival
It's been a while since Ian McKellen had a screen role worthy of his enormous talents. But his delicious, craggy, crafty performance in The Critic (Rating: ✭✭✭✭) as the chief drama critic at a big newspaper in pre-WW2 London should please fans of the 84-year-old living legend.
✅ = Critic's pick / ✭✭✭✭✭ = outstanding, among best of the year / ✭✭✭✭ = excellent / ✭✭✭ = recommended / ✭✭ or ✭ = didn't work for me
It's 1934, and the publisher of a big British paper has died, leaving his son David Brooke (Mark Strong) to take over. David wants to cut costs and return the paper to its former glory as "the country's most-read family newspaper." And the institution's "old guard" of writers, including Jimmy Erskine (McKellen), are worried about their fates. Sound familiar?
The problem is, Jimmy has built his reputation on writing scathing, vitriolic notices. One of his targets is the otherwise beloved actress Nina Land (Gemma Arterton). After a particularly nasty review of her latest performance, as well as a delicate situation involving a police raid, he's about to be fired. But then – ever the observer – he discovers that the married, well-connected David has a secret crush on Nina, and the plot, as they say, thickens.
The Critic hums along quite nicely for the first half, with director Anand Tucker getting lots of amusing laughs from playwright Patrick Marber's adaptation of the Anthony Quinn (no, a different one) novel. McKellen relishes his role, knocking back martinis and dispensing bons mots with aplomb.
One example: David, seeing Jimmy drinking heavily before reviewing a show, asks, "Isn't a play best seen sober?" To which Jimmy quips: "Not necessarily."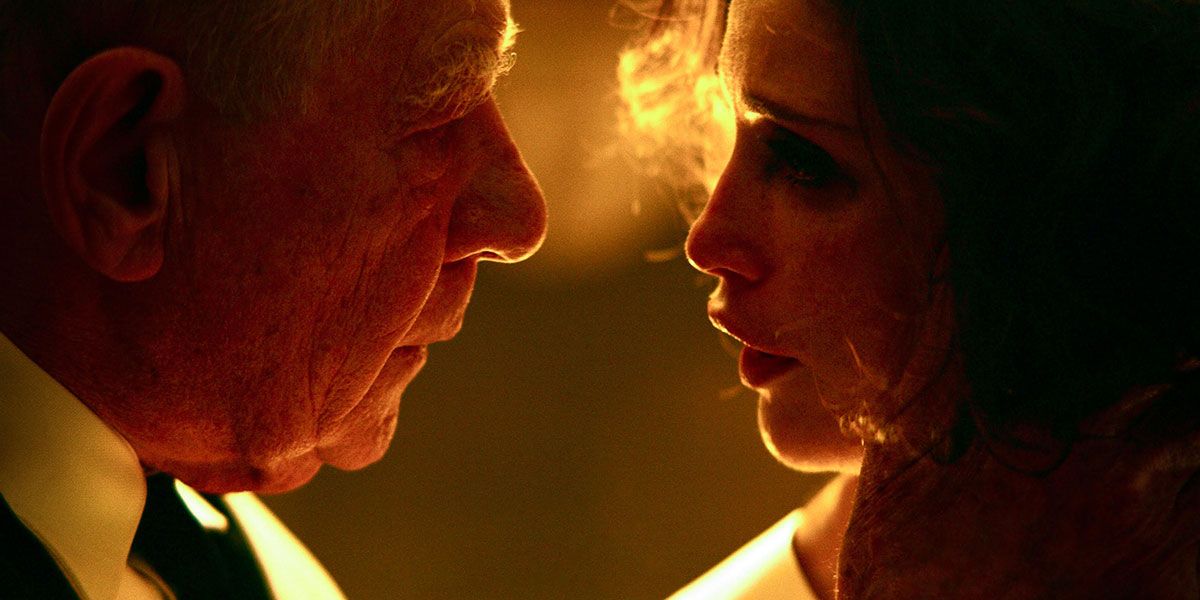 The film deepens when Nina – who became an actor because of his writing – asks Jimmy for some advice. Initially irritated, Jimmy opens up about his past, which included a short stint as a thespian, worshipping at the altar of Oscar Wilde and, in the script's best moment, delivering a treatise on the art of acting. It's here that McKellen is simply remarkable, every line of dialogue filled with history, humanity and subtext.
What's so wonderful about the film is how Tucker and Marber have created rounded, flawed, complicated characters. Jimmy has a bit of a death wish that's never fully explained, plus he's a victim of pride. (Your feelings about him will waver.) Nina, too, has her ambitions and vanity and is willing to partake in a Faustian bargain. Strong delivers the film's quietest, and in a way the most moving performance as a nepo baby whose brush with the theatre world has major repercussions.
There are also lovely touches to the script. When Jimmy's opera critic colleague is sacked, he emerges from the boss's office with the words, "La comedia è finita!" from Pagliacci. Bravo. And the film's setting against the rice of fascism and the push of "family values" and "common sense" couldn't feel more relevant.
The film looks and sounds convincing. Cinematographer David Higgs captures that particular era of London with authenticity, while Craig Armstrong's score, complete with some period songs, sets the bittersweet tone beautifully.
Unfortunately, the film stumbles in the second half. Tucker isn't skilled enough to make the melodrama feel like more than that. Some elements – Jimmy's gift for illustration, for instance, or Leslie Manville's initially delightful supporting turn as Nina mother – never come together. And Ben Barnes's character – a married painter who had an affair with Nina – shrivels up to nothing by the end.
Still, what a treat to see McKellen play an out, defiant, sexually active queer character. Long live Jimmy Erskine.
The Critic screens again Wednesday (September 13), 4 pm, at the Scotiabank. See info here.
Sing Sing earns sobs of approval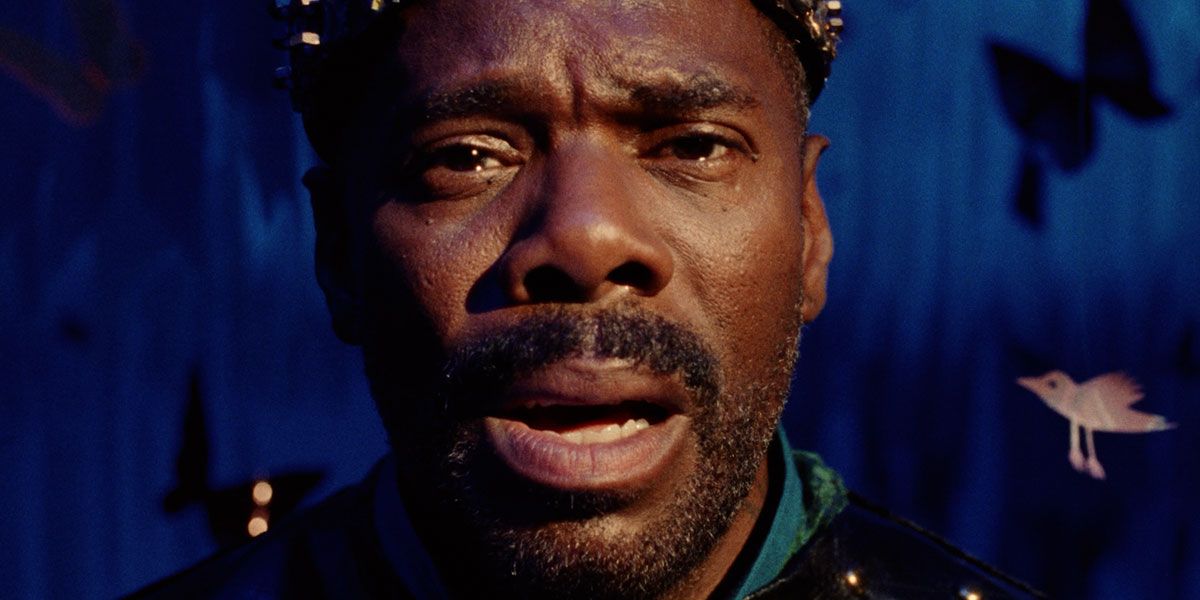 During the second half of the world premiere of Sing Sing (Rating: ✭✭✭) on Sunday night, you could hear open weeping and sobbing throughout the Royal Alex. After the screening, I had to head somewhere else, but a friend who stayed for the Q&A with the cast members – many of them former incarcerated actors and alumni of the Rehabilitation Through the Arts programme at Sing Sing Correctional Facility – said it was incredibly moving. The standing ovation thundered on for four minutes.
✅ = Critic's pick / ✭✭✭✭✭ = outstanding, among best of the year / ✭✭✭✭ = excellent / ✭✭✭ = recommended / ✭✭ or ✭ = didn't work for me
And no wonder. Greg Kwedar's film follows a troupe of incarcerated actors who take part in a theatre workshop at the prison. When it opens, they've just finished putting on a Shakespeare play, led by the authoritative Divine G (Colman Domingo), who's penned many plays while behind bars.
When the group meets again, headed by a director (Paul Raci, from Sound of Metal), a new member named Divine Eye (played by the actual man he's based on, Clarence "Divine Eye" Maclin) suggests they put on a comedy, and what they end up with is a messy time-travel story that includes elements of Ancient Egypt, the Robin Hood story, Hamlet, Roman gladiators and even an appearance by slasher Freddy Krueger.
The film and script get off to a shaky start, with mournful cellos underscoring the importance of the subject matter and dialogue that occasionally feels too on the nose. Also, the troupe's decision to put on a comedy to mix things up comes right after they've mounted A Midsummer Night's Dream, which is, you guessed it, a comedy.
But by the halfway mark, after we've watched a few predictable regressions and minor victories, the film lifts off. We witness the importance of imagination in these characters' lives, and see how society's inability to let men show any vulnerability can be toxic and potentially deadly.
Domingo – who's also at TIFF with the biopic Rustin – exudes gravitas and dignity, and Divine G's evolving friendship with the cynical, guarded Divine Eye is satisfying to watch. For his part, Maclin's deeply-felt soliloquy from Hamlet will make you think of the famous speech in a whole new way.
The closing credits, in which we see that the hybrid, time-travelling comedy actually came from real-life, and see glimpses of the productions staged by RTA, are deeply satisfying, especially for those who know the power of the arts to change people.
Given the right timing, I wouldn't be surprised if Sing Sing became the next CODA.
Sing Sing has been bought by Elevation Pictures and will get a general release later