TIFF 2023 reviews: two approaches to biopics, one unclassifiable musical
A few final notes about some of the movies I saw at the 48th annual film festival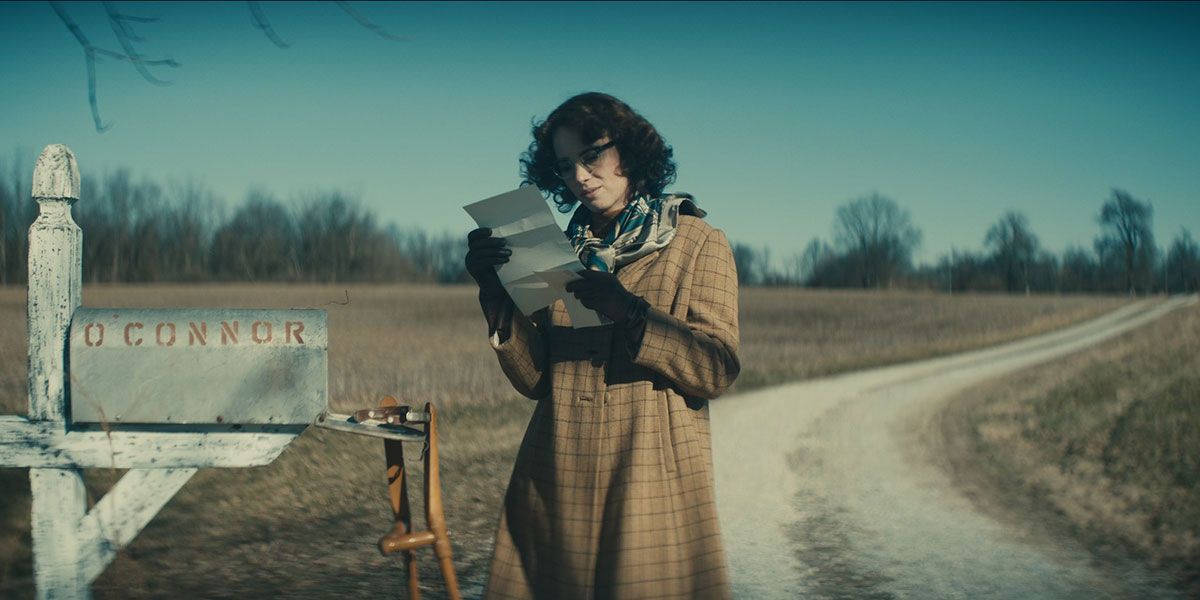 While there was lots of grumbling about TIFF not getting films like Maestro, Priscilla and Ferrari, the festival had its own crop of one-word-titled biopics, including one that takes a different approach to telling the story of its well-known literary subject.
Wildcat (Rating: ✭✭✭) focuses on a turning point in the life of Southern-born fiction writer Flannery O'Connor (Maya Hawke). After living in New York City for less than a year, trying to write and publish her novel Wise Blood, she moves in with her controlling mother Regina (Laura Linney) at their family farm in Milledgeville, Georgia. She arrives sick, and she'll stay there to live and write for the next 14 years, until her death at 39.
✅ = Critic's pick / ✭✭✭✭✭ = outstanding, among best of the year / ✭✭✭✭ = excellent / ✭✭✭ = recommended / ✭✭ or ✭ = didn't work for me
O'Connor didn't live a very glamorous, eventful or long life – that sickness turned out to be lupus, the same disease that killed her father when she was a teenager. But she had her faith – she was a devout Catholic – and her fierce, vivid imagination. And she was living through a time of uneasy social change – the 50s and 60s – in the South, which was worlds away from liberal and intellectual centres like the Iowa Writer's Workshop and Yaddo, where she had done her literary apprenticeship.
Director Ethan Hawke, who co-wrote the screenplay with Shelby Gaines, illustrates O'Connor's rich inner life and the demons she was wrestling with by integrating some of her best known stories into the dreary rhythms of her daily life.
It's a big gamble that pays off visually, although for those unfamiliar with short stories like "A Good Man is Hard to Find," "Parker's Back," "Good Country People" and "Everything That Rises Must Converge" it might feel slightly confusing and disorienting at first.
Hawke has cast his two leads in many of these fictional recreations, and while this showcases Linney and Hawke's range and illustrates some of the power dynamics playing out in O'Connor's relationship with her mother, the conceit feels slightly reductive. Couldn't O'Connor have written some characters without seeing herself or her mother in them?
Hawke respects the viewer's intelligence by not spoon-feeding us exposition, either with these mini-adaptations or with the few characters in O'Connor's life. There are no titles to introduce, for instance, poet Robert "Cal" Lowell (Philip Ettinger) and his future wife, novelist/critic Elizabeth Hardwick (Willa Fitzgerald). I think Alessandro Nivola plays Robert Giroux, the editor who would go on to publish her books.
Hawke hints at a what-if? romantic scenario between O'Connor and Lowell, but it doesn't dominate the picture the way it might in a more conventional film. It would have been nice to touch on O'Connor's enduring friendship with the Fitzgeralds (poet Robert, editor Sally), who both played a key part in her life. But we do get a real sense of the writer's seclusion and isolation, both of which were crucial to her work.
And a moment of crisis and doubt, resulting in a visit from a priest (Liam Neeson) provides an epiphany that allows O'Connor to see her life and work in a new way.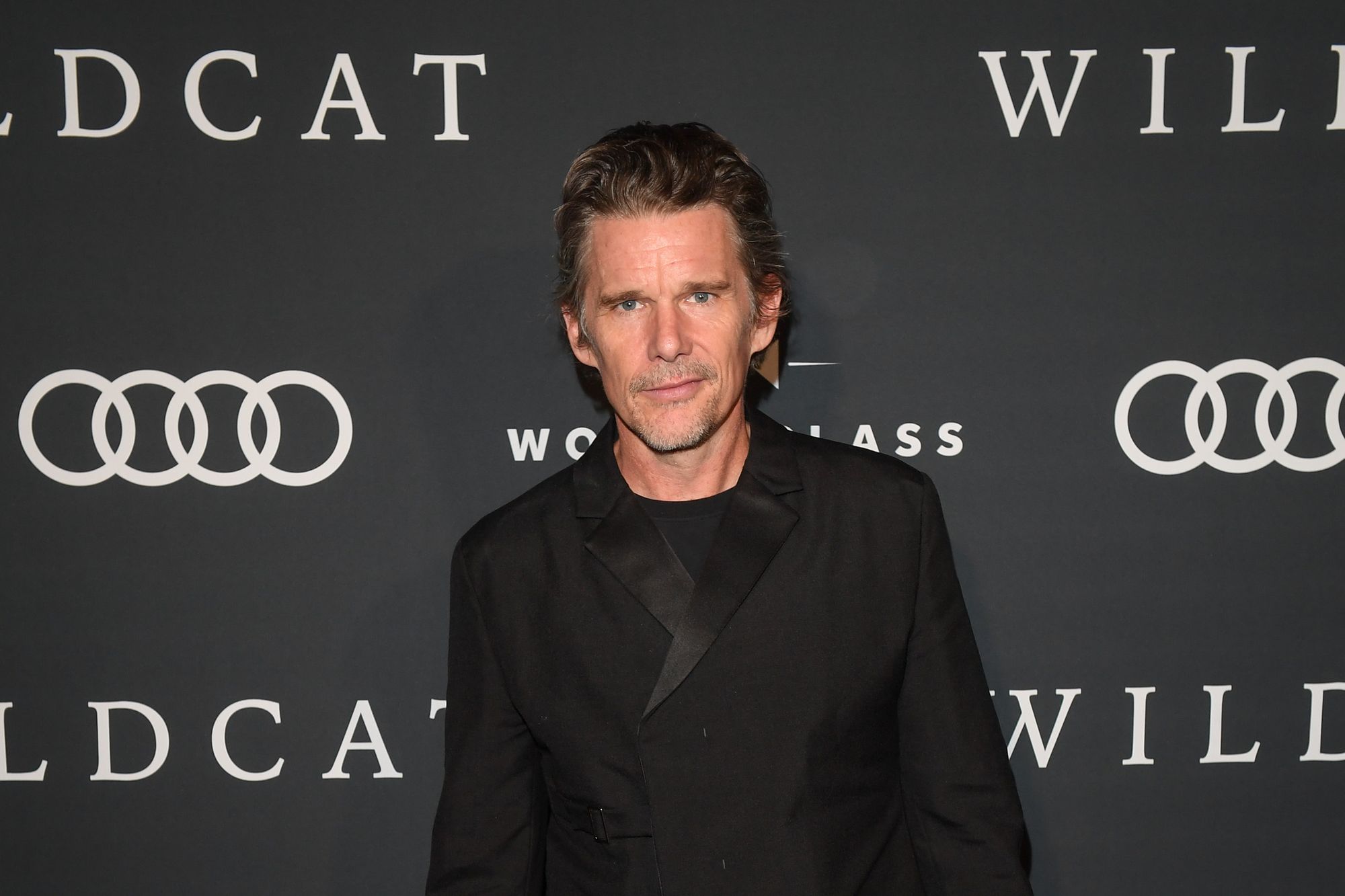 Thanks to YBIMC for the invite to the Wildcat after-party. I haven't attended a TIFF party in years, and this one – at Margo, on the fourth floor of Clio on King West – was both glam and chill. Here's a photo of the man of the hour, who'd travelled by bus to the festival because flights kept getting cancelled and he wanted to make sure he made it.
Revealing Rustin
Rustin (Rating: ✭✭✭), about civil rights leader Bayard Rustin, is a much more traditional biopic that rests mostly on the shoulders of its lead actor, Colman Domingo.
✅ = Critic's pick / ✭✭✭✭✭ = outstanding, among best of the year / ✭✭✭✭ = excellent / ✭✭✭ = recommended / ✭✭ or ✭ = didn't work for me
Rustin was a key player behind 1963's March on Washington for Jobs and Freedom, and much of the film is concerned with the remarkable organization of that two-day event, which culminated in Martin Luther King, Jr's historic "I have a dream" speech.
Unfortunately, in George C. Wolfe's film, we don't even get to glimpse that speech, and the march itself – as he's recreated it – feels oddly anticlimactic and cheap-looking.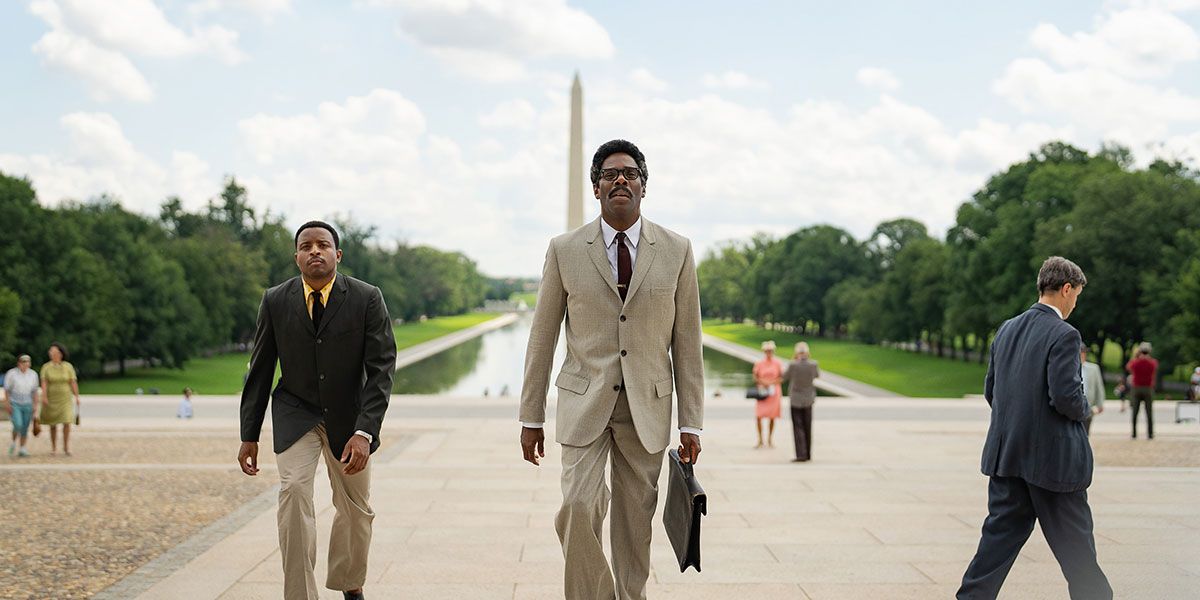 Good friends and colleagues Rustin and MLK (Aml Ameen) parted ways three years earlier after Rustin was forced out of the movement because other leaders – like NAACP head Roy Wilkins (a comically miscast Chris Rock) and Republican Congressman Adam Powell (Jeffrey Wright) – believed rumours of his homosexuality would set the cause back.
In order to organize the march, Rustin knows he must have MLK's support, and so begins his long march to stand up for his political and personal beliefs – to work for a common cause.
Julian Breece and Dustin Lance Black's script is a little too on the nose, and only toys with things like the lack of women in the movement (the presence of the great CCH Pounder as Dr. Anna Hedgeman is bracing). But there are some nice moments, such as when Rustin reunites with Coretta Scott King (Carra Patterson) and they both break out into song. (Singing was woefully absent from Domingo's other TIFF film, Sing Sing.)
Domingo's Rustin, alive to every micro change in whatever room he happens to find himself in – whether boardroom or bedroom – transcends the material to deliver a rousing, inspiring and deeply-felt performance.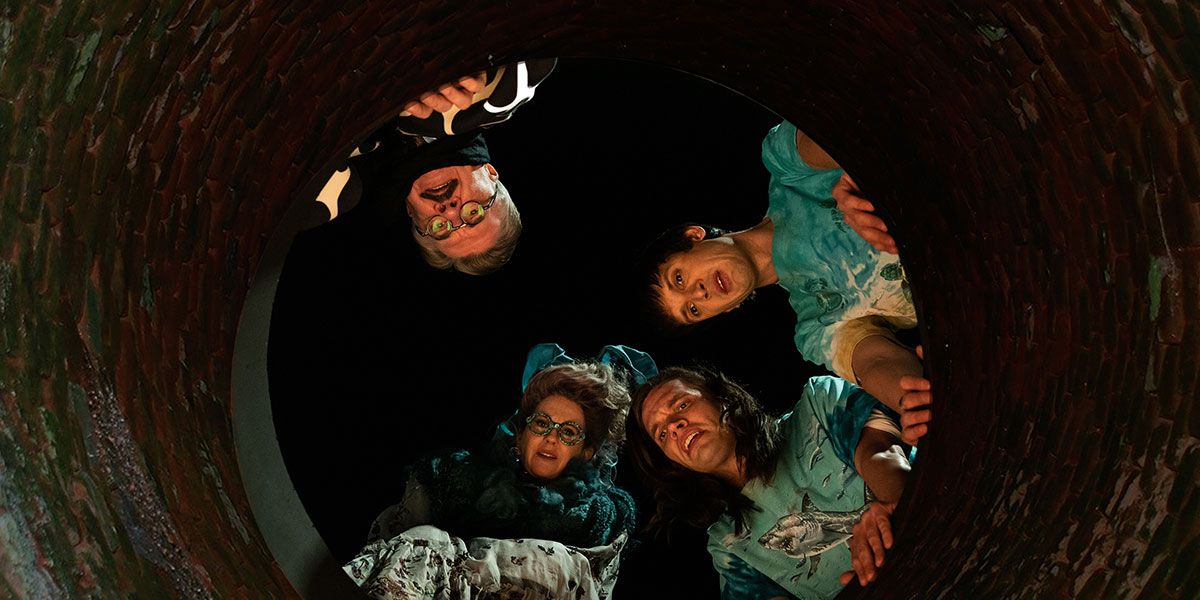 Dicks: The Musical is bonkers
Larry Charles's Dicks: The Musical (Rating: ✭✭✭✭) won the Midnight Madness People's Choice Award, and it's easy to see why. Campy, queer and gloriously unhinged, it's the perfect festival palette cleanser.
✅ = Critic's pick / ✭✭✭✭✭ = outstanding, among best of the year / ✭✭✭✭ = excellent / ✭✭✭ = recommended / ✭✭ or ✭ = didn't work for me
While competing for top salesman at their merged firm, rivals Craig (Josh Sharp) and Trevor (Aaron Jackson) discover they're separated-at-birth twins and so, Parent Trap-style, they attempt to reunite their folks so they can finally enjoy a "normal" family life.
Never mind that their mother Evelyn (Meghan Mullally) is a tchotchke-hoarding recluse whose friends are inanimate, or that their dad Harris (Nathan Lane) is gay and keeps two slimy creatures he calls Sewer Boys in a cage.
Sharp and Jackson, recreating their roles from their long-running Upright Citizens Brigade show, are up for everything – and I mean everything. Their stage show, after all, was called Fucking Identical Twins.
And while some jokes feel forced or repetitive, and Mullally's lisp seems unnecessarily grating, the skewering of toxic masculinity and traditional "family values" is deadly serious. The songs are also catchy. And Megan The Stallion completely demolishes her rap number as a boss from Dominatrix Central.
You really haven't lived until you've been in a room with 2,000 people singing along to a joyful song – led by Bowen Yang as God – that includes the other F-word. An affirming moment of reclamation, it's also progress – and lots of fucking fun.