The Top 10 Toronto theatre artists of 2022
Fatuma Adar, Deborah Drakeford, Yolanda Bonnell, Virgilia Griffith, Craig Lauzon, Vanessa Sears and others all made theatres come back to life with a vengeance
Toronto's theatre artists deserve a huge round of applause. After having their art form essentially shut down for two years, they returned in March 2022 with some of the most powerful, generous and sensitive work I've ever witnessed.
With that sensitivity in mind, I've decided not to rank this list. I'm fine ranking individual productions, but how can you deem one artist "better" than another – even in a specific year? My late NOW colleague Jon Kaplan and I used to hate assigning numbers to names, too. Speaking of Jon, one of his rules for inclusion on this end-of-year list was that an artist had to be involved in at least two productions. So I'm keeping with that tradition.
Here, in alphabetical order, are ten of the most exciting reasons to keep seeing theatre in this city – and beyond.
Fatuma Adar
Writer, actor, composer
When live and in-person performances of her solo show She's Not Special were cancelled at the Fringe's Next Stage Festival, Adar (and director Graham Isador and DOP Roya DelSol) reworked the material in video form and created one of the fiercest and most intelligent satires about cultural identity and the arts I've ever seen. (She and Isador are bringing the live show to the Tarragon this spring.) Then, in her semi-autobiographical musical Dixon Road, Adar put the poignant and complex stories of Somali-Canadians on the map with sensitivity, humour and foot-stomping music, resulting in a Dora award for best musical.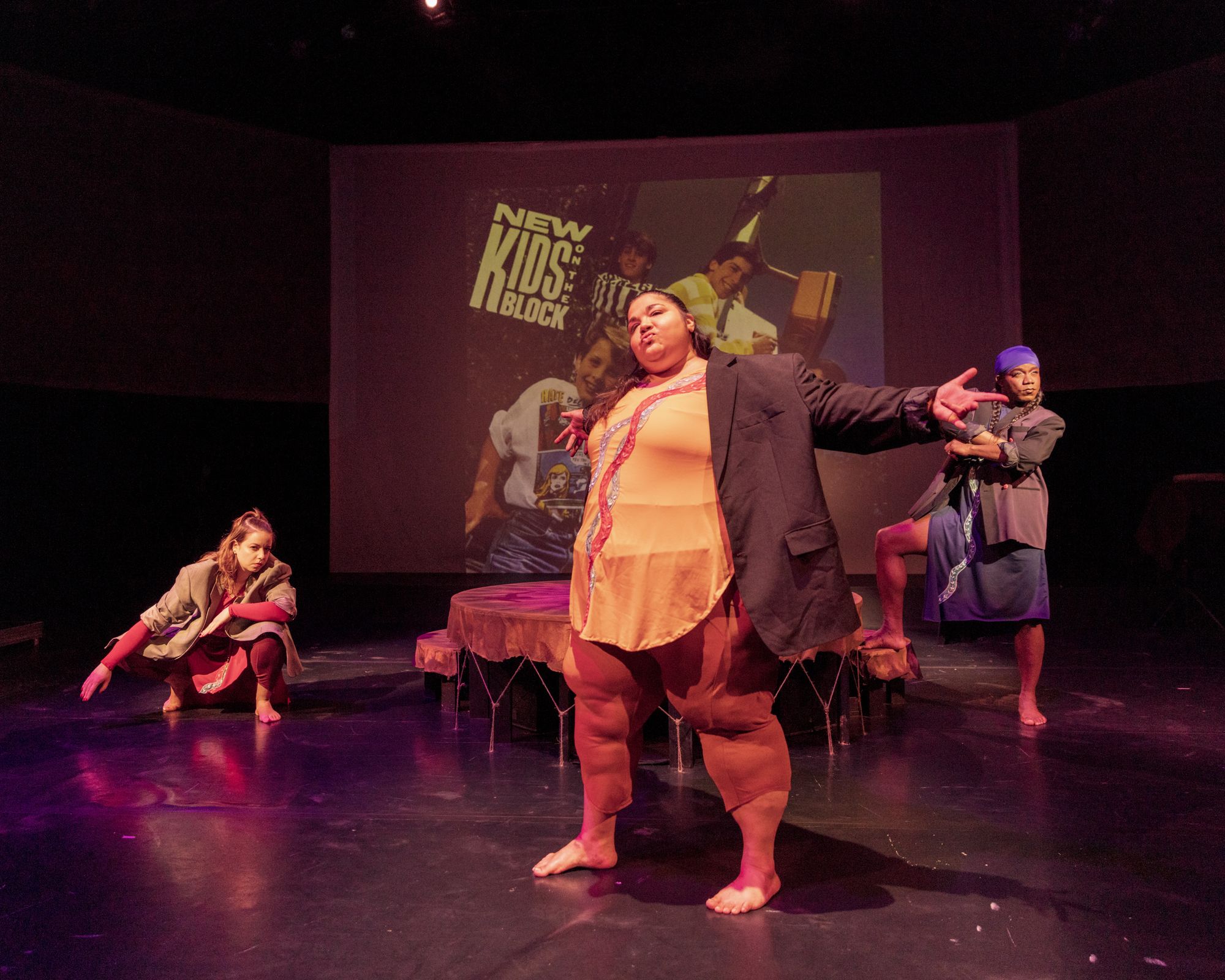 Yolanda Bonnell
Writer, actor, director, choreographer
The multi-talented Bonnell provided some of the most transcendent moments in the theatre this year. First came her bold White Girls In Moccasins, a funny, painful and cathartic Indigenous take on the coming-of-age story. Then, in Kim Senklip Harvey's Kamloopa, Bonnell stole all her scenes as Edith, a charismatic, comic and capricious trickster figure, a performance that earned her a Dora acting nom. And finally in the fall she premiered and directed her play My Sister's Rage, in which she gave powerful voice to half a dozen Indigenous women's lives. Bonnell's not interested in penning the "well-made play"; there's nothing pat or tidy about her writing. Instead, her work – writing or acting – is direct, passionate, funny and true.
Deborah Drakeford
Actor
It's hard to imagine a bigger or more radical acting transformation than the one Drakeford made from the spring to the fall. In Gloria, back in March, the actor played both a mousy, mentally unstable copy editor and a coolly confident editor negotiating a book deal. Then, just last month in Doubt: A Parable, the impressive debut production by B&E Theatre, she disappeared into the role of Sister Aloysius, a sharp, practical yet not uncaring nun who's seething with frustration – about an obvious case of abuse in her Catholic school and also the limitations put on women in this patriarchal institution.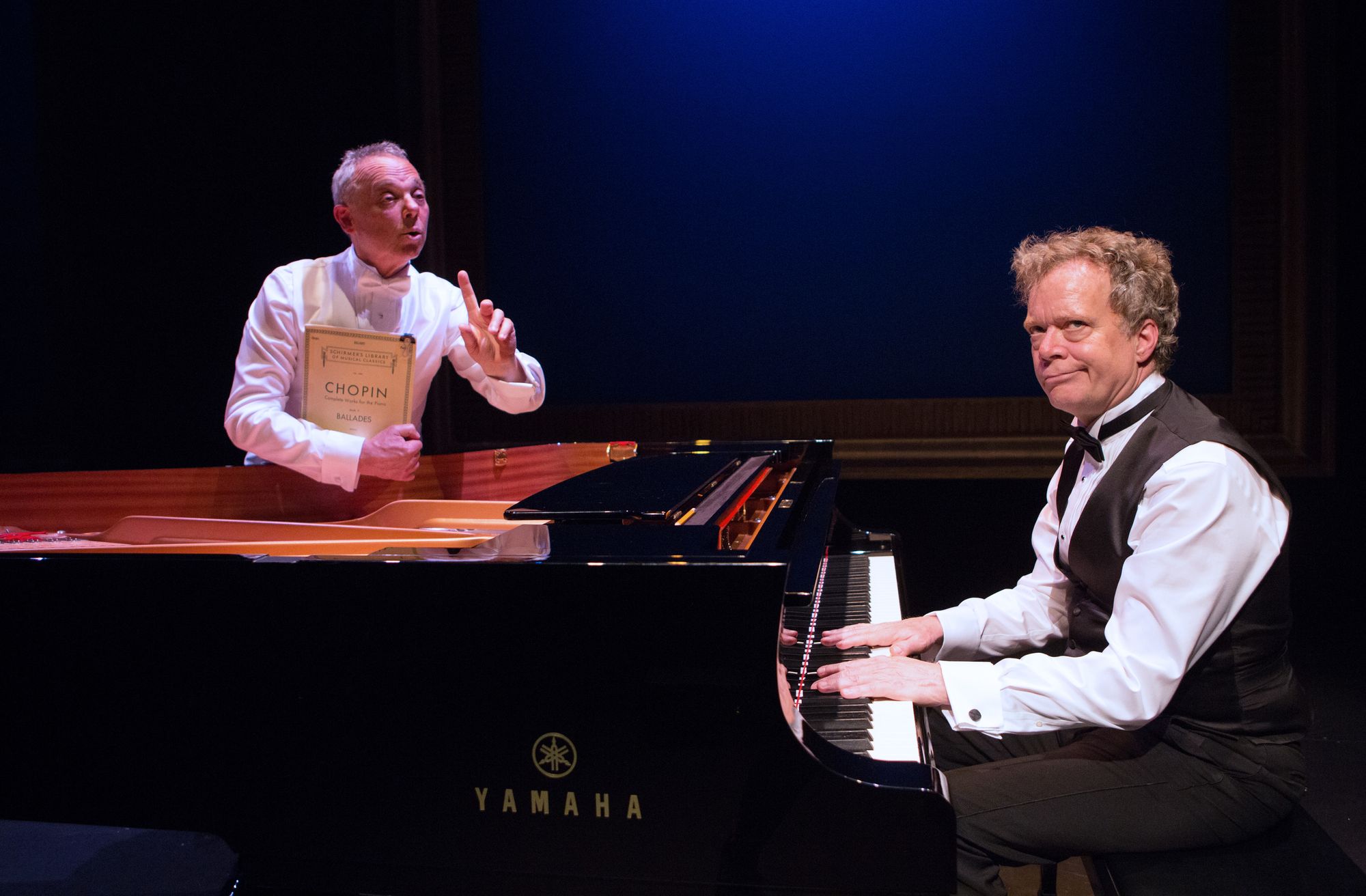 Ted Dykstra
Actor, writer, director
Dykstra and partner Diana Bentley both deserve to be on this list if only for seeing the small but mighty Coal Mine Theatre (where they're both "co-engineers") through its post-lockdown return and, after a fire destroyed the theatre and made them cancel part of the season, rebirth in a new venue in 2023. But Dykstra also impressed with two stand-out shows. First came his nuanced, suggestive direction of Annie Baker's The Antipodes – a two-hour non-narrative work that might, in lesser hands, feel formless and static. Then came his 25th anniversary remount, with co-creator/actor Richard Greenblatt, of their massive hit 2 Pianos 4 Hands, which he performed with the grace, maturity and wisdom that comes with age.
Virgilia Griffith
Actor, choreographer
In Soulpepper's revelatory pairing of King Lear and Erin Shields's Queen Goneril, the focussed, grounded Griffith made us understand, sympathize with and practically cheer for one of the most maligned daughters in the theatre canon. In short, Griffith ruled. Then, in Kanika Ambrose's our place, the actor astonished as an undocumented Toronto worker trying to find a way to get permanent residency and bring her children to live with her. Although Griffith's Andrea seemed at first like a mere party girl (in her first scene she's twerking – the actor also choreographed), she revealed layers of depth, understanding and sensitivity as the play went on.
Craig Lauzon
Actor
There's often both humour and heartbreak in a Lauzon performance. This year, the actor got to bring that unique quality to two rich roles. In Detroit, he played Kenny, a recovering addict who works in construction and gets caught up in the lives of his seemingly normal and middle-class neighbours. And in Where The Blood Mixes, he played Mooch, a wounded Indigenous man and residential school survivor whose shaggy happy-go-lucky demeanour masks his pain and despair. As I wrote in my review of the show, I can't imagine two more soulful, heartbreaking or lived-in performances than Lauzon and his co-star Sheldon Elter's.
Soheil Parsa
Director
Earlier this year Parsa stepped down as artistic director of Modern Times Stage Company, which he co-founded back in 1989 with Peter Farbridge. I hope that means he'll be freer to direct more fine works like The House Of Bernarda Alba, which, like his staging of García Lorca's Blood Wedding years earlier, was swift, gripping and unapologetically symbolic theatre. In the fall, Parsa directed the Canadian English-language premiere of David Paquet's Wildfire (ably translated by Leanna Brodie). Remarkably, Parsa and a fine cast and design team maintained Paquet's quirky tone while making the ordinary seem heightened and mythic.
Thomas Ryder Payne
Composer, sound designer
Acknowledging excellent sound design is often tricky. If a designer is doing his or her job right, perhaps you shouldn't notice and it should simply be contributing to the overall experience. But Ryder Payne's work this year has been so varied and consistently effective – from the exciting chaos of 1905 Russia in Orphans for the Czar to the fin-de-siecle elegance of Uncle Vanya to the big, bold, ceremonial sounds in King Lear, Queen Goneril and Red Velvet and the life-affirming exuberance of Da Kink In My Hair – that it was impossible to ignore. Best were his psychologically rich and suggestive sounds for two scorching hot dark comedies: Is God Is and Wildfire.
Eric Peterson
Actor
Who knew that veteran star of stage and screen Peterson would inhabit some of the most memorable (and loathsome) supporting characters of the year? His quiet, nostalgia-drenched monologue at the end of Detroit put the entire play's social satire in context. In George F. Walker's Orphans for the Czar, meanwhile, he brought distinct life to two related characters (one a complete asshole), making even a simple walk down a staircase into an acting master class. And in the Chris Abraham-directed Uncle Vanya, Peterson made his retired academic Alexandre so convincingly petty, mean and spoilt he made you wish Shannon Taylor's Yelena would pull a Hedda Gabler.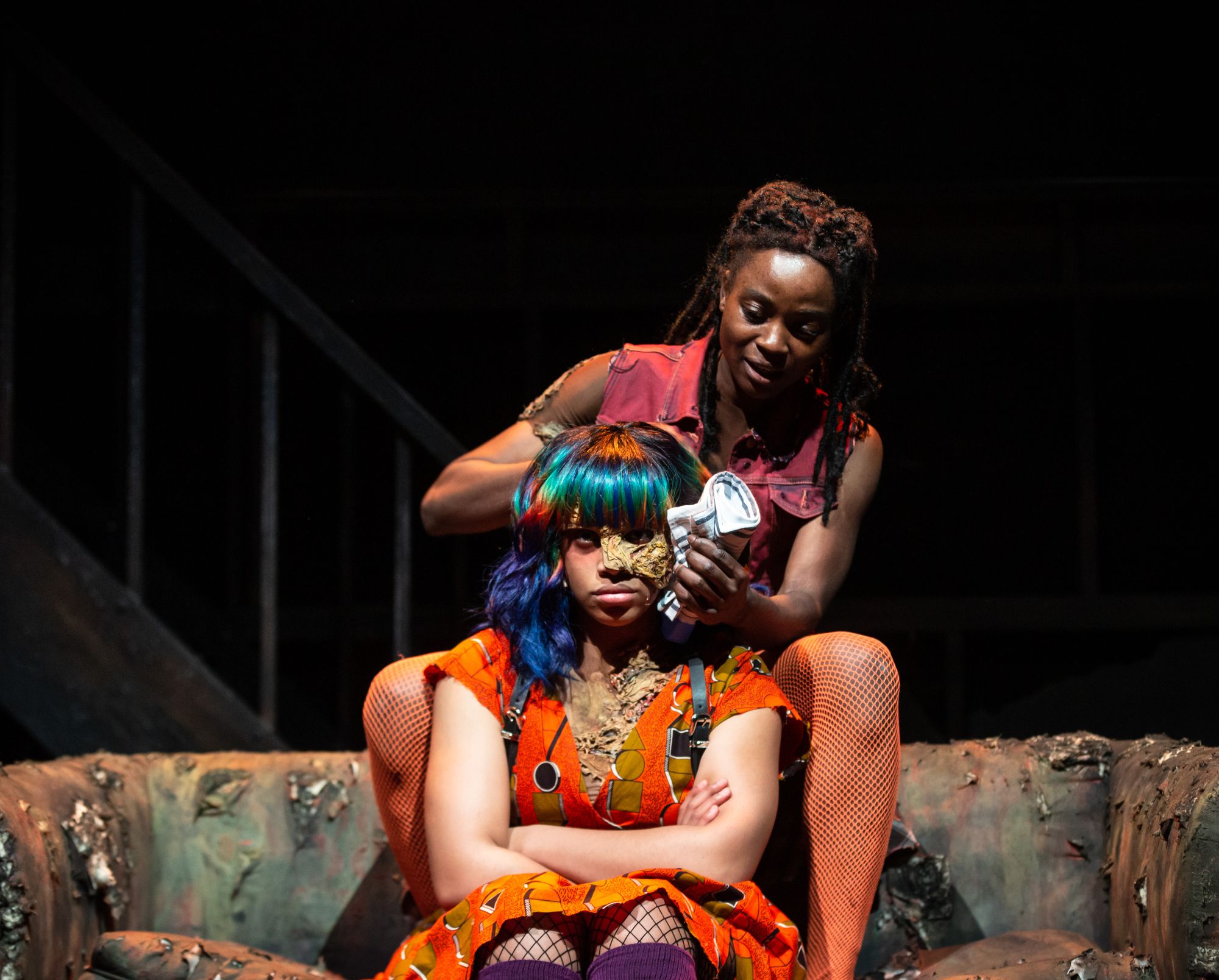 Vanessa Sears
Actor, singer
"Why isn't Vanessa Sears a superstar?" is a question I've discussed with more than one theatre-fan friend. This year, Sears, one of the country's finest young musical theatre performers, showed off her enormous range. In Is God Is, she earned a deserved Dora nomination playing an introverted, horrifically scarred sister who eventually discovers reserves of rage and strength while avenging her mother. Her contrasting performances as Regan in Queen Goneril and King Lear were clear and convincing, and her rendition of "Money, Money, Money" at UnCovered: The Music of ABBA delivered big dividends. Then at the end of the year, she played both a spoilt know-if-all-student named Ruby and an imperious, haughty Red Queen in Alice In Wonderland, delivering a rap number so effectively I hope one day she gets to play Angelica Schuyler.
Coming soon to So Sumi: The Top 10 Toronto theatre productions of 2022