Taking a chance on theatre and improv
Improv ace Rebecca Northan and Shaw Festival veteran Deborah Hay discuss making things up in The Game of Love and Chance and beyond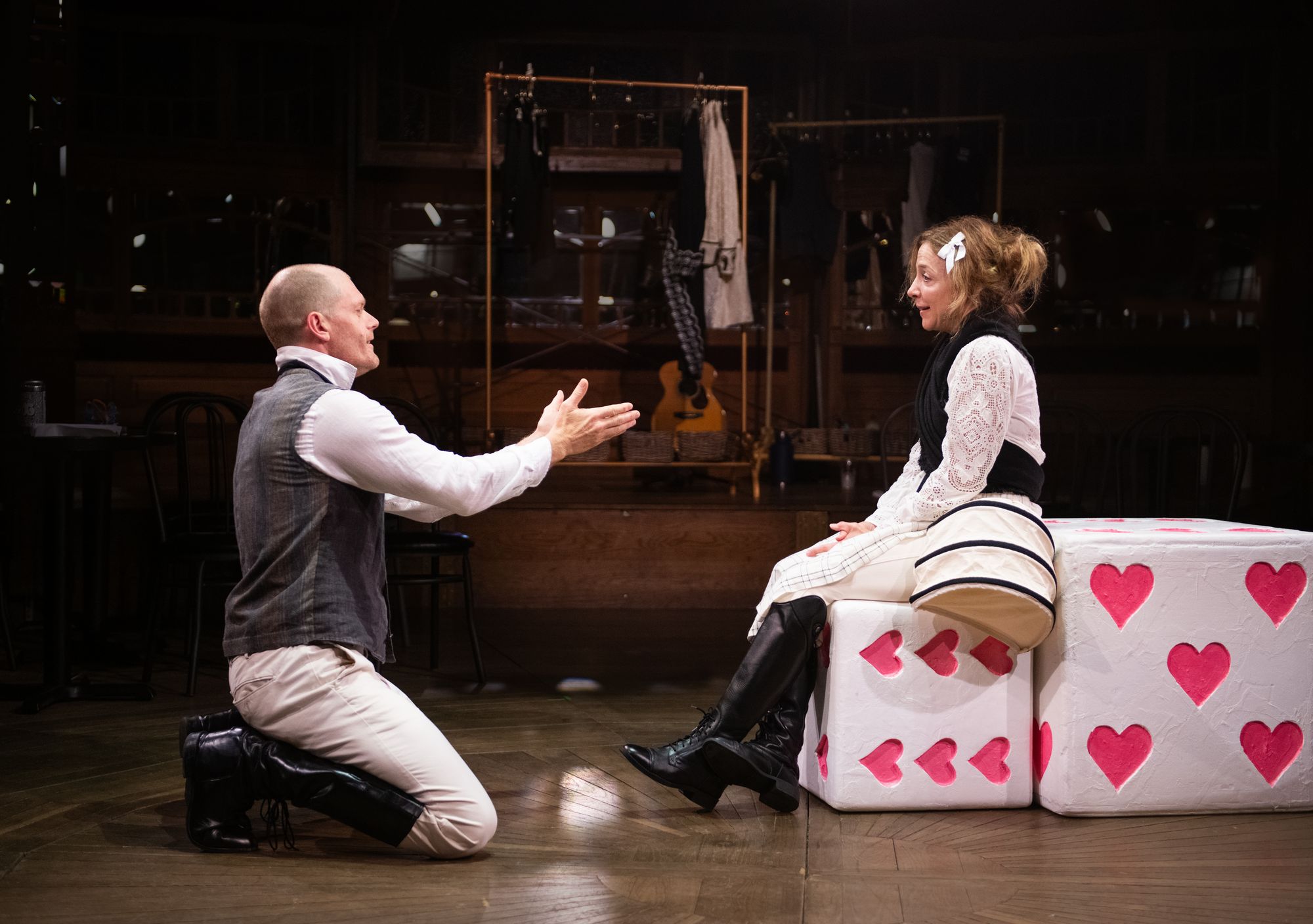 Recently, I wrote an article on randomness and chance in theatre for The Toronto Star. The piece was pegged to current productions of The Game of Love and Chance (at the Shaw Festival) and Ordinary Days (by the new musical theatre company Shifting Ground Collective) that use a roll of the dice or the flip of a coin to determine who will play what role at any given performance. The Game is also completely unscripted.
You can read that story here.
Because of space limitations, I couldn't include everything from my interviews. Which, when you're talking to stage veterans like Deborah Hay and Rebecca Northan, can be frustrating.
So I'm including some excerpts from those interviews with the two for paid subscribers of So Sumi.
---
Deborah Hay on how improvising has affected her life:
"Normally, I get very nervous doing interviews, and would probably make copious notes before talking or even pass on being interviewed. But because of this experience [with The Game of Love and Chance], I thought, 'No! I'm going to have an improv with Glenn and just see what happens.'"
What Hay initially feared about improvising:
"On the first day of rehearsals we talked about our fears with Rebecca [Northan]. I was very honest and said I didn't know what was going to come out of my mouth and my biggest fear was looking stupid... or being boring. And Rebecca said improv wasn't about being funny or interesting. She said, 'If you can set a goal of being average then you're succeeding. If you're trying to be funny or interesting that will get tiring very, very quickly for an audience.'"