10 stage-related offerings at TIFF
From Ian McKellan as a bitchy gay drama critic to an Atom Egoyan film about an opera director, there are lots of stage-related films at this year's festival
I've covered the Toronto International Film Festival for a couple of decades now, but this will be the first time doing it for this site, so I'm especially excited this year. But I have to pace myself; the Toronto theatre scene officially kicks off the second week of the festival and then doesn't calm down until December.
The SAG-AFTRA and WGA strikes mean there will be far fewer Hollywood stars walking the red carpets, but that doesn't really bother me (and I hope the actors and writers get what they're entitled to during this transition time in the industry). Sure, it's fun to see those post-screening Q&As, but my days of jostling for decent seats at press conferences and going over my notes in the hallways of fancy hotels waiting for 10 minutes with the talent, which will be reduced to 8 because they're running late, or 5 if we're shooting a photo, are mostly in the past. (For the longest time I couldn't walk past the Intercontinental on Bloor, site of many TIFF junkets, without feeling a wave of anxiety.)
That said, now that Bell has announced it's ending its lead sponsorship of TIFF, I do worry about the future of the organization. Will a company like Rogers step in to fill that financial gap, which amounted to $5 million a year? Will ticket prices soar even higher than they are now?
My hope is that this year at least the spotlight will shine brightly on independent films and its artists, including Canadian and foreign-language stars. And let's hope the focus shifts more to the films themselves, which should be the point of the festival anyway.
With that in mind, here are 10 theatre- or performance-related films that caught my eye. I've seen a couple of them and hope to get to the rest over the course of the festival. When I do I'll be sure to review them here.
A reminder: if you're not a subscriber, please click the button at the top or bottom of this article and all my TIFF coverage will be sent directly to your inbox.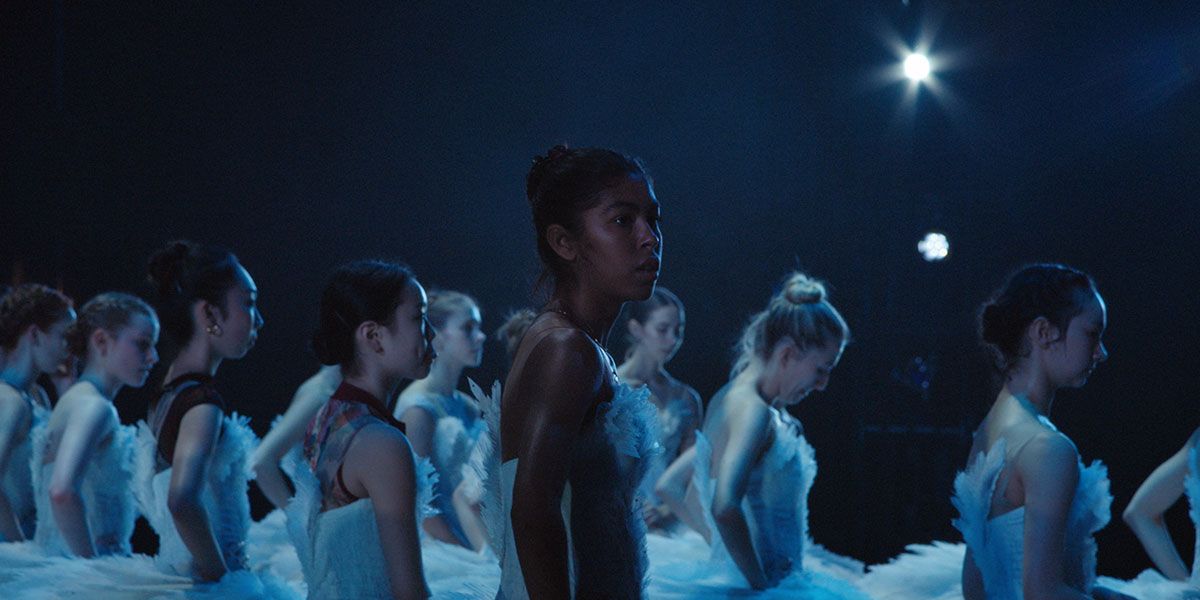 Swan Song
(directed by Chelsea McMullan)
One of the most eagerly-anticipated theatre openings in recent memory was the National Ballet of Canada's Swan Lake, directed and staged by ballet icon Karen Kain. Originally slotted for 2020 to mark Kain's retirement from the company – she had been a prima ballerina for decades before becoming its artistic director – the production had to be pushed forward two years because of the you-know-what. McMullan follows the intricate and intimate details of the production, from the planning, casting and designing to the rigorous rehearsals, with big changes right up until opening night. Among the players are principal dancer Jurgita Dronina, choreographer Robert Binet, and corps de ballet members Shaelynn Estrada and Tene Ward. Neve Campbell, who trained at the National Ballet School, is an executive producer. Even if you were lucky enough to see the ballet (I was there on opening night), you'll be anxious to see how it all turns out.
Screens Saturday (September 9), 2 pm, at Roy Thomson Hall, and Monday (September 11), 8:30 pm, at TIFF Bell Lightbox. See info here.
Seven Veils
(directed by Atom Egoyan)
Director Egoyan is a big opera fan, as anyone who's seen his acclaimed production of Strauss's Salome – revived last season at the Canadian Opera Company – knows. Now he's using that dark and lurid psychological opera as the backdrop for his latest film, about a young director (Amanda Seyfried, who starred in his 2009 film Chloe) whose life becomes unmoored after the death of her mentor, the original director of the opera. Real-life opera singers Ambur Braid and Michael Kupfer-Radecky (who were in Egoyan's Salome) star alongside Diggstown's Vinessa Antoine, Big Little Lies' Douglas Smith and frequent stage performer Rebecca Liddiard (Frankie Drake Mysteries). As with Swan Song, look for lots of footage of the Four Seasons Centre for the Performing Arts.
The COC is presenting a special avant-premiere screening of the film Friday (September 8), 7 pm, at the Four Seasons Centre (see info here); the TIFF premiere is Sunday (September 10), 3:45 pm, at the Princess of Wales. See info here.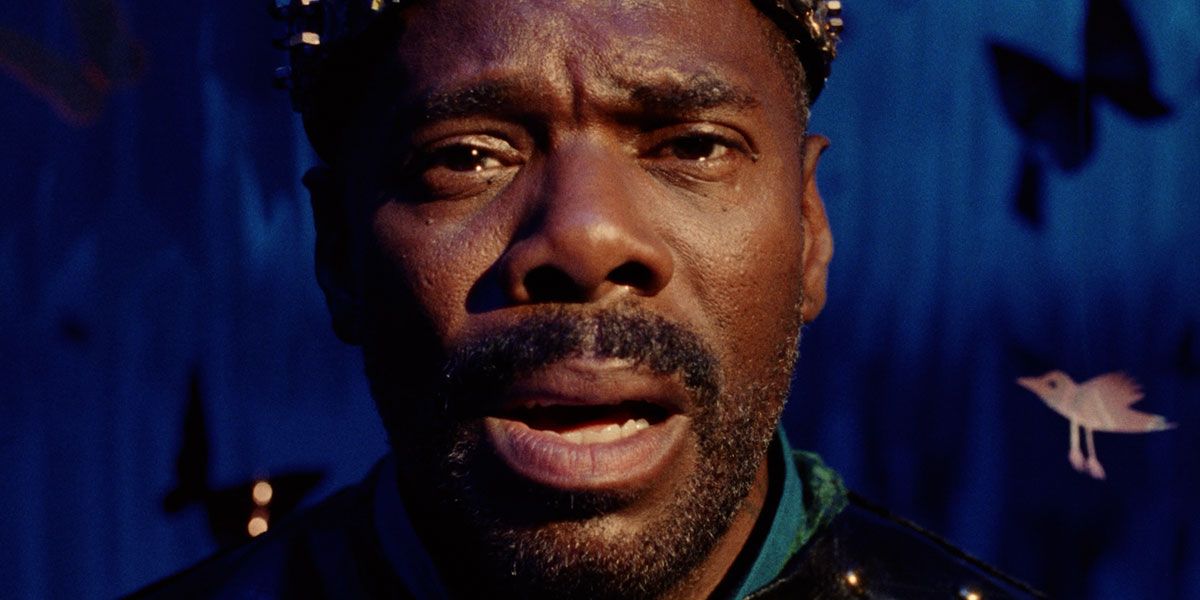 Sing Sing
(directed by Greg Kwedar)
I'm a sucker for the theme of arts transforming people's lives, and so director Kwedar's film set in the Sing Sing Correctional Facility – and based on its real-life rehabilitation programme – seems right up my alley. Broadway veteran Colman Domingo (Passing Strange, The Scottsboro Boys) stars as Divine G, a prison inmate who heads up a theatre troupe putting on a play in the jail. When a new troupe member called Divine Eye enters the scene, the group's dynamics change. The fact that the cast is made up almost entirely of formerly incarcerated actors and alumni of the rehabilitation programme should give it extra authenticity and urgency. And let's hope Domingo – who's also starring in the fest as queer civil rights activist Bayard Rustin in the George C. Wolfe-directed biopic Rustin – gets to take that punny title literally and belt out some numbers.
Screens Sunday (September 10), 5:30 pm, at the Royal Alexandra; and Monday (September 11), 2:45 pm, at Scotiabank. See info here.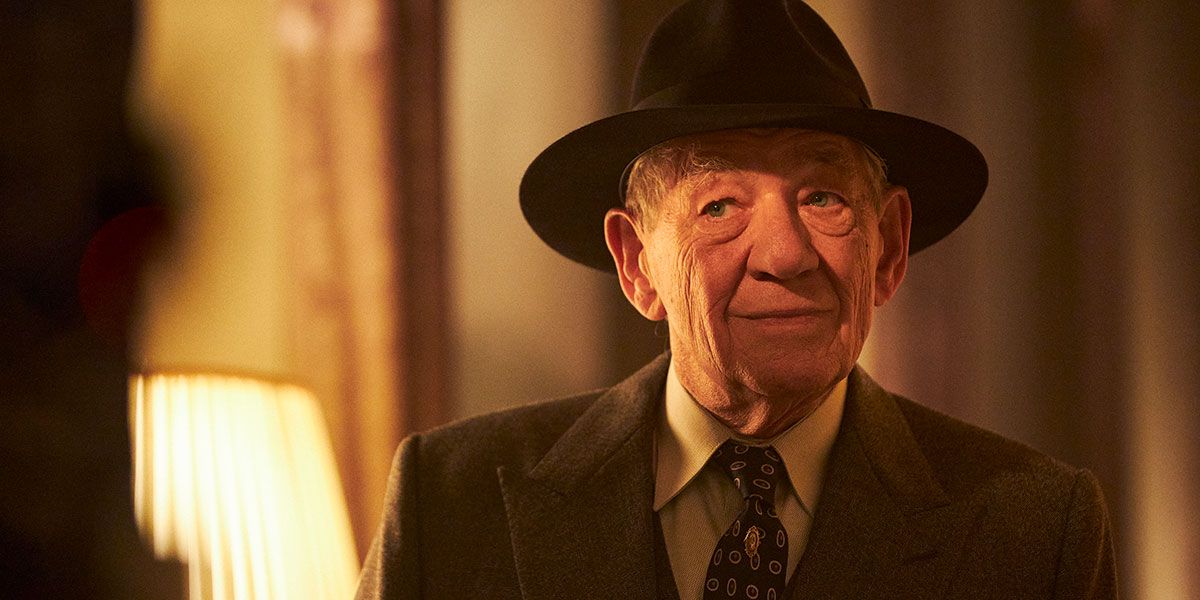 The Critic
(directed by Anand Tucker)
The TIFF programme note describes The Critic as "a scintillating tale of ambition and deceit in the theatre world." Um, how could you not want to see that? The great Ian McKellen plays Jimmy Erksine, a gay, elderly, long-time theatre critic for the London newspaper The Chronicle, whose new owner (Mark Strong) is trying to cut costs and so wants to get rid of him. Add into the mix Gemma Arterton as an actor (and frequent target of Jimmy's vitriol) and the fact that the owner is besotted with her, plus a pre-WW2 setting with anti-gay police raids, and you've got the makings of an intriguing period thriller. The fact that playwright Patrick Marber wrote the script – based on Anthony Quinn's novel Curtain Call – and it's a done deal.
Screens Monday (September 11), noon, at the Princess of Wales; and Wednesday (September 13), 4 pm, at Scotiabank. See info here.
Dicks: The Musical
(directed by Larry Charles)
This year's Midnight Madness opener features jazz hands! Based on Josh Sharp and Aaron Jackson's off-Broadway hit musical Fucking Identical Twins, it's about a pair of rival salesmen (played by the authors) who discover they are separated-at-birth twins and so go looking for their biological parents, played by Will and Grace's Megan Mullally and queer icon Nathan Lane. Then, Parent Trap-style, they try to get them back together. Directed by Borat's Charles and featuring narration by SNL's Bowen Yang (playing God) and Megan Thee Stallion as the twins' boss, this seems like it's destined for cult status. In other words, there's a reason why it's edgy indie company A24's first-ever musical.
Screens Thursday (September 7), 11:59 pm, at the Royal Alexandra; and Friday (September 8), 8 pm, at Scotiabank. See info here.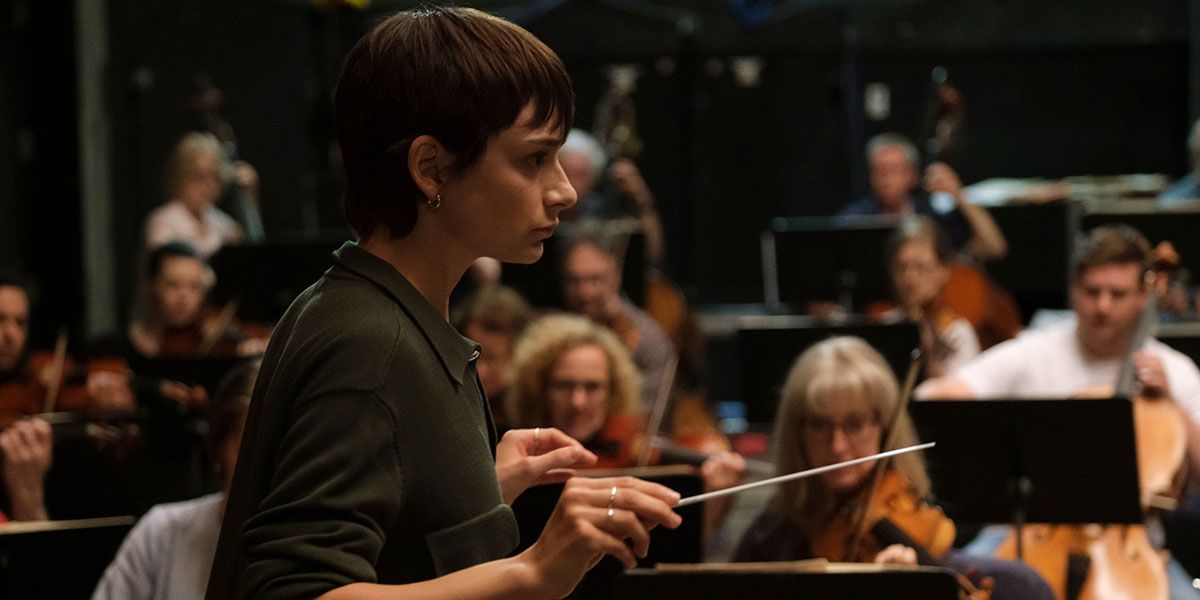 Days of Happiness (Les Jours heureux)
(directed by Chloé Robichaud)
Montreal-based writer/director Robichaud's latest is about a gifted young conductor (Sophie Desmarais) who finds herself at a crossroads in her life and career. Maestro Yannick Nézet-Séguin acted as artistic consultant on the film, so expect the music to sound great and the conducting feel authentic. Also expect comparisons to Todd Field's Tár, although this seems much different.
Screens Saturday (September 9), 6 pm, at TIFF Bell Lightbox; and Sunday (September 10), 8 pm, at Scotiabank. See info here.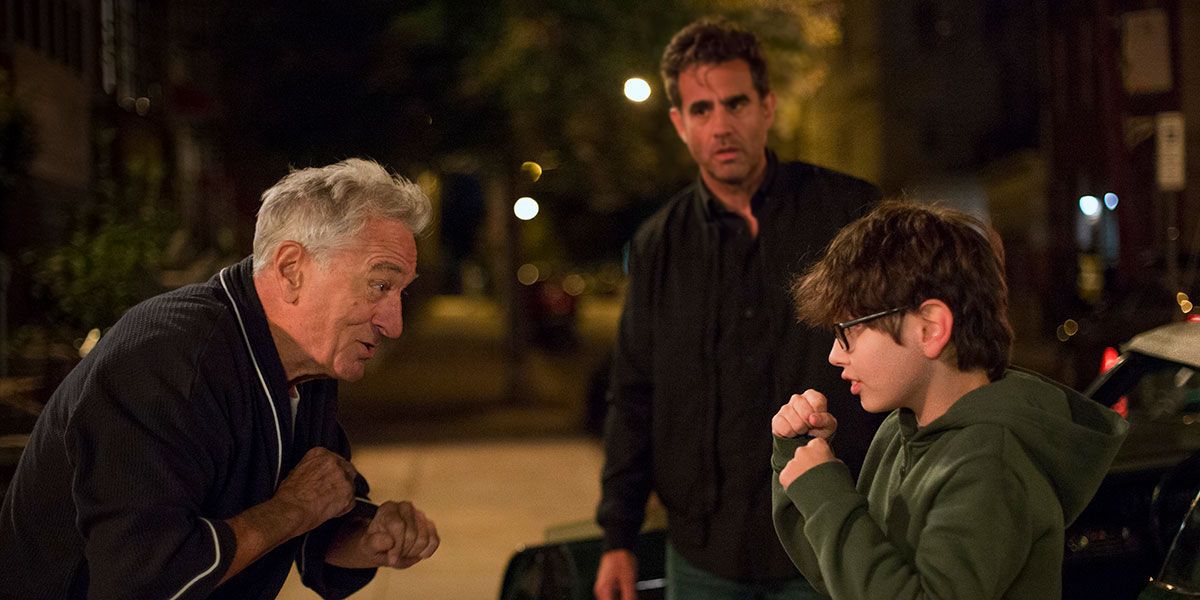 Ezra
(directed by Tony Goldwyn)
Goldwyn's latest film is an ensemble dramedy centering on the eponymous Ezra (William F. Fitzgerald), who's been diagnosed with autism, and how the adults around him disagree about how to raise him. Bobby Cannavale plays a New Jersey stand-up who tells stories about his life, some of them involving Ezra. After he hears he's been promised a spot on Jimmy Kimmel Live!, he takes Ezra on a road trip – unbeknownst to his wife (Rose Byrne) and his father (Robert De Niro).
Screens Saturday (September 9), 6:30 pm, at the Princess of Wales; and Sunday (September 10), 5:45 pm, at Scotiabank. See info here.
Flora and Son
(directed by John Carney)
Irish writer and director Carney is best known for his Oscar-winning film Once, which went on to become a Tony Award-winning musical as well. His latest is about young mother Florda (Eve Hewson) who tries to connect with her 14-year-old son (Orén Kinlan) through music. When the teen ignores a guitar she's given him, she takes online lessons from an L.A. musician (Joseph Gordon-Levitt), who inspires Flora to find another way of connecting with her kid. According to advance buzz, Hewson's performance is astonishing.
Screens Tuesday (September 12), 9:30 pm, at Roy Thomson Hall; and Wednesday (September 13), 9 pm, at Scotiabank. See info here.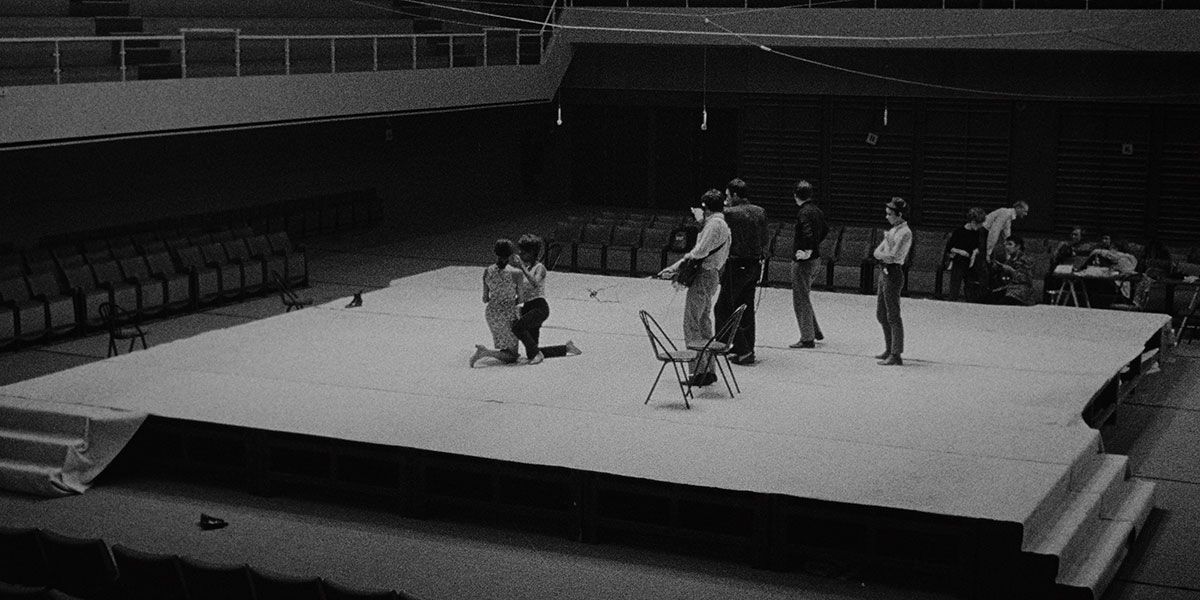 Farewell My Concubine and L'amour fou
Be sure to check out the TIFF Classics series of free screenings of beloved films. Cheng Kaige's 1993 epic Farewell My Concubine – which follows two boys (one straight, one gay) trained in the Peking Opera over 50 tumultuous years of Chinese history – won the Palme d'Or and was nominated for two Oscars but was banned, then released, then banned again in Cheng's home country. It will be interesting to see how Kaige's look at sex, gender and desire (Leslie Cheung's Douzi plays the role of a female concubine in the opera-within-a-movie) holds up 30 years later. A new 4K restoration using the original 35mm negative was completed this year, and that will be screened Friday (September 15), 7 pm, at TIFF Bell Lightbox. See info here.
Meanwhile, French master Jacques Rivette's 1969 film L'amour fou was nearly impossible to watch as a whole after parts of the original negative were destroyed in a 1973 fire. It was recently restored (and shown at Cannes) and should be of major interest to cinema lovers and French theatre fans. The four-hour film is about theatre director Sebastian (Jean-Pierre Kalfon) who's staging a production of Racine's Andromaque while a TV crew makes a documentary about it. During the process, Sebastian's actor wife (Bulle Ogier), leaves the play and is replaced by the director's ex, causing chaos in art and life (the title means "mad love"). The restoration screens Tuesday (September 12), 7 pm, at the TIFF Bell Lightbox. See info here.