Soulpepper's 2024 season includes world premieres, reimagined classics, revivals
Nick Green's Casey and Diana, Haley McGee's Age is a Feeling and revivals of A Streetcar Named Desire and First Métis Man of Odesa are part of company's 2024 season
One of the hottest tickets at the Stratford Festival, an Olivier-nominated play by a transplanted Canadian and three unique, diverse reimaginings of classic texts are among the exciting works on the 11-show bill in Soulpepper's 2024 season.
"Each play speaks to something that will resonate with Toronto audiences," said Soulpepper's artistic director Weyni Mengesha in a release this morning. "These are plays about our past that can help us look at the moment we're in and plays written about today that help us see the world from a variety of perspectives."
Theatregoers who couldn't make it to the sold-out run of Nick Green's poignant and powerful AIDS drama Casey and Diana at Stratford will get to see it early next year.
The play, inspired by Princess Diana's visit to Toronto's Casey House AIDS hospice in 1991, was one of the most lauded productions at the festival, with the Toronto Star's Karen Fricker calling it "the most moving play of 2023" and the Globe and Mail's J. Kelly Nestruck calling it "emotionally powerful."
Directed by Andrew Kushnir, the play runs January 23 through February 11, 2024. Let's hope the original cast – which includes Krystin Pellerin, Sean Arbuckle, Laura Condlln, Sophia Walker, Davinder Malhi and Linda Kash – comes with it. If so, I'd expect, bare minimum, Dora nominations for Arbuckle and Kash.
It coincides with the world premiere of De Profundis: Oscar Wilde in Jail (February 1 to 18), Gregory Prest's adaptation of the impassioned love letter Wilde wrote to his lover Lord Alfred Douglas while incarcerated for gross indecency in Reading Gaol. Prest directs the play, which also includes original music by Mike Ross and Sarah Wilson.
The rest of the first half of the season is dominated by three intriguing takes on familiar plays.
Inua Ellams's Three Sisters (February 29 to March 24), a co-production with Obsidian Theatre and directed by its AD Mumbi Tindyebwa Otu, is inspired by Chekhov but set in Owerri in 1967 with the Nigerian-Biafran Civil War looming. In this version, the trio of sisters long to return to Lagos, not Moscow.
In A Doll's House (April 18 to May 12), Tanika Gupta views Ibsen's classic through the lens of British colonialism. Her protagonist, Niru, is a young Bengali woman married to an English colonial bureaucrat. Miriam Fernandes directs.
And musician and actor Raoul Bhaneja brings back his HAMLET (solo) (May 23 to 25), in which he plays 17 parts in two hours, using only the Bard's text and his own energy and boundless invention.
Another solo play Torontonians were hoping to see is Age is a Feeling, Haley McGee's show about our relationship with mortality. Directed by Mitchell Cushman, this co-production by the now-UK-based McGee and London's Soho Theatre – where it got rave reviews and a nomination for a prestigious Olivier Award – comes hot on the heels of McGee's awe-inspiring show The Ex-Boyfriend Yard Sale last year. The show runs in June.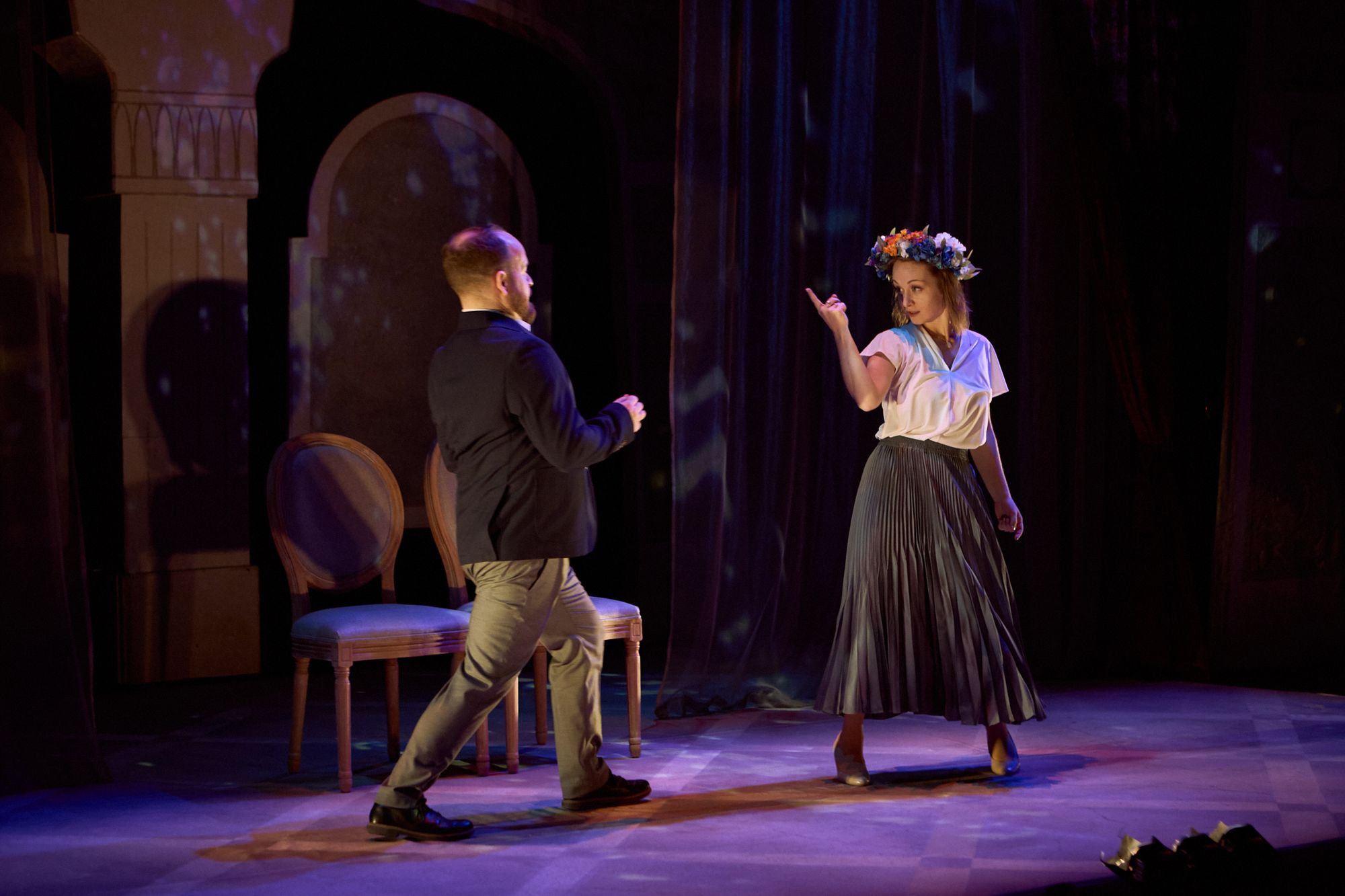 Soulpepper is also bringing back two of the most acclaimed shows in recent memory: its own production of Tennessee Williams's A Streetcar Named Desire (June/July), directed by Mengesha, which I called a "revelation" back in 2019 (seems like longer), and this season's multiple-Dora Award-winning First Métis Man of Odesa, written and performed by Matthew MacKenzie and Mariya Khomutova, directed by Lianna Makuch and produced by Punctuate! Theatre. My rave review of that show, which runs May 8 to 19, is here.
Three shows from the company's crowd-pleasing concert series round out the season.
Ladies of the Canyon (March 13 to 24), by Hailey Gillis and Raha Javanfar, explores the famous neighbourhood in the Hollywood Hills in the 60s and 70s through the music of Joni Mitchell, Steven Stills and others.
The Big Easy (August) is Beau Dixon's exploration of New Orleans, a city that gave us Louis Armstrong, Jelly Roll Morton and jazz itself.
And finally, Billie, Sarah, and Ella: Revolutionary Women in Jazz (November) brings back Divine Brown's tribute to those great vocalists Billie Holiday, Sarah Vaughan and Ella Fitzgerald.
Subscription packages, some for "true tales" (Casey, De Profundis, First Métis Man) or the reimagined classics, are available until November 26 at soulpepper.ca