Seasons of Love
Reviews of Stratford's Rent, Spamalot and Richard II; No Save Points gets extended; and R.U.R. A Torrent of Light impresses North American critics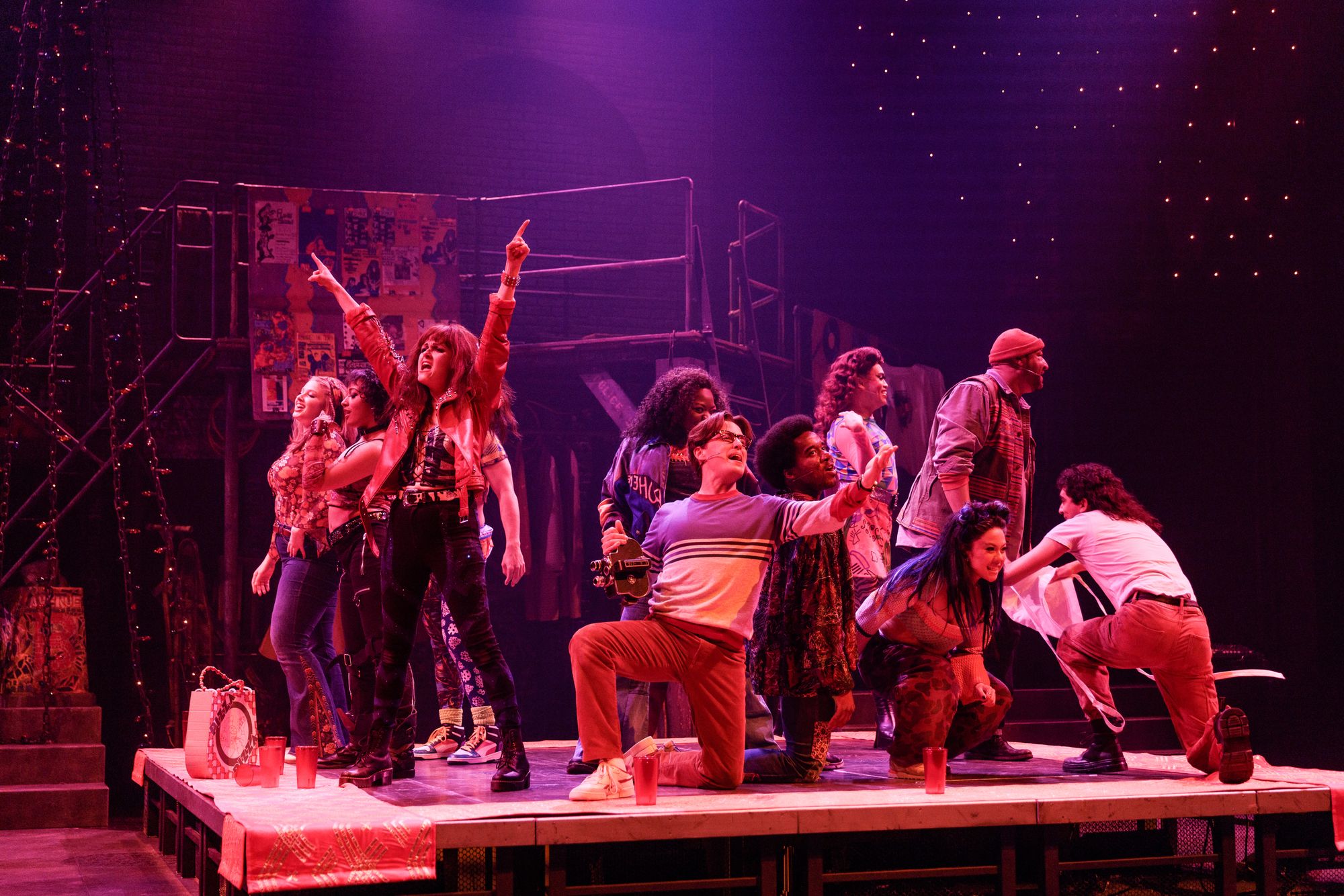 I've probably seen Rent, Jonathan Larson's 1994 musical ode to Lower East Side bohemians at the end of the millennium, four or five times, but I wouldn't consider myself a Renthead.
The Stratford Festival's revival (Rating: ✭✭✭), especially when juxtaposed with Nick Green's moving AIDS drama Casey and Diana, which opened at the festival the same week as Rent but already completed its too-brief run, made me appreciate it in a whole new way.
✅ = Critic's pick / ✭ or ✭✭ = didn't work for me / ✭✭✭ = recommended / ✭✭✭✭ = excellent / ✭✭✭✭✭ = outstanding, among best of the year
Larson based Rent on Puccini's La Boheme, switching out the consumption in the opera for AIDS but also showing that things like precarious employment and housing, finding love and trying to create art are as timely and urgent as ever. That comes through clearly in Thom Allison's staging.
On Christmas Eve, roommates Mark (Robert Markus), an aspiring filmmaker, and Roger (Kolton Stewart), a singer/songwriter, are freezing in their apartment, since former friend Benny (Jahlen Barnes), who's now their landlord, has turned off the electricity to get them to pay their back rent.
En route to their place, friend Tom Collins (Lee Siegel) gets mugged, and he's rescued by street musician Angel (played by understudy Noah Beemer in the performance I saw). Meanwhile, in their dark building, Roger meets neighbour Mimi (Andrea Macasaet), who's no seamstress but a dancer at a strip club.
A few blocks away, Mark's ex, Maureen (Erica Peck) is about to mount a performance piece to protest Benny's planned eviction of a nearby encampment of unhoused people. And while Maureen is AWOL, Mark and Maureen's current lover, the lawyer Joanne (Olivia Sinclair-Brisbane), are awkwardly forced to help out the woman who obsesses them both.
That's a lot of plot to impart, but Larson splits the first act up cleverly, punctuating the action with crowd scenes, amusing voice messages left by Mark's mom (Kelly Holiff) and riffs from a song that Roger is working on.
Director Allison is helped by Brandon Kleiman's gritty set, which fills every inch of the Festival Theatre's thrust stage and suggests the rickety urban fire escapes, graffiti and blacked-out windows framing these characters' lives.  
He's assembled a mostly strong cast. Markus, Toronto's excellent Evan Hansen, captures Mark's nerdy enthusiasm with lots of charm; his tango number with Joanne, in which they compares notes about Maureen while strutting across the stage to Marc Kimelman's clever choreography, is one of the production's high points.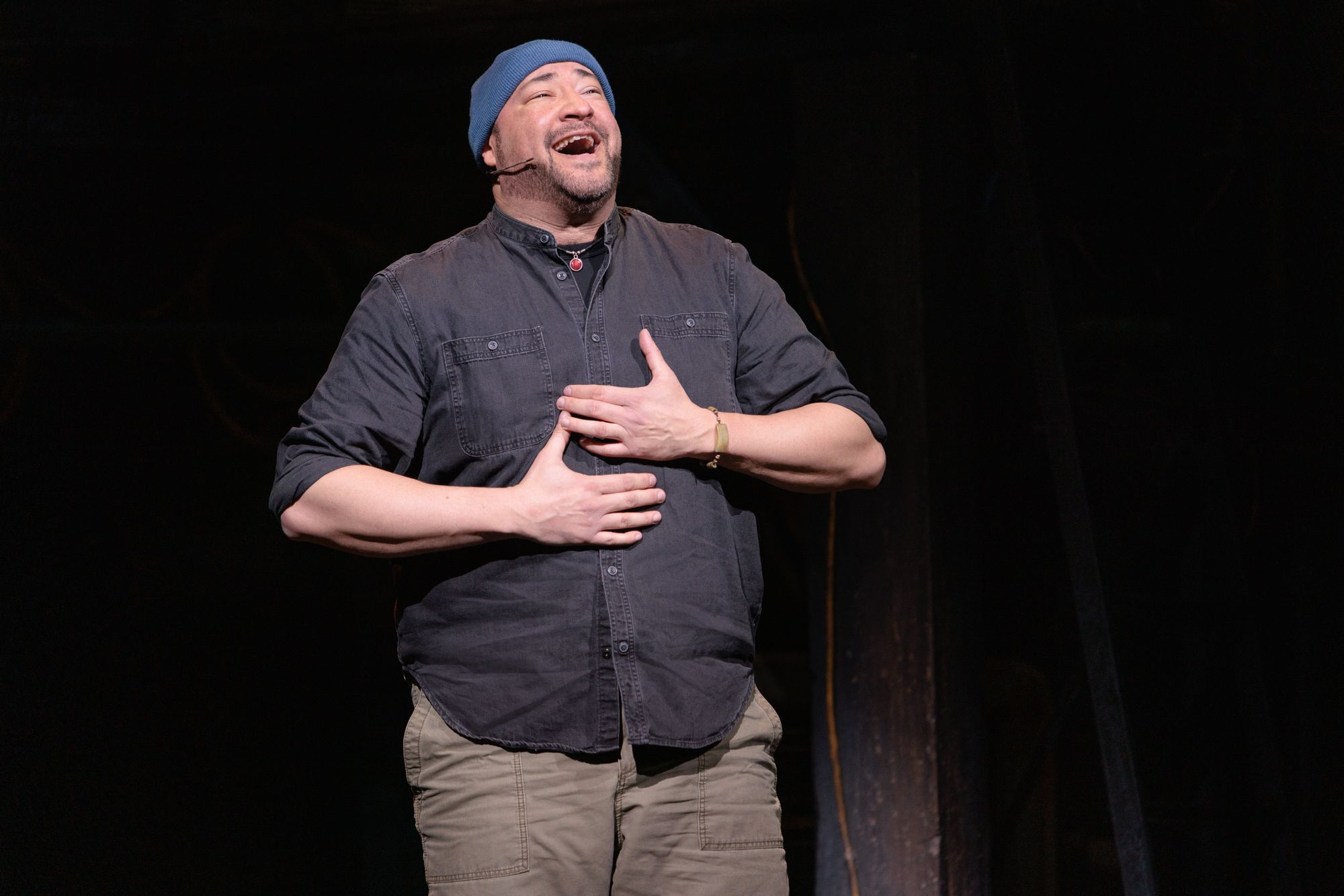 Peck, whose entrance as Maureen is as hotly anticipated as any opera diva's, nails her performance art sequence, always a difficult number to make work. Her bluesy duet with Sinclair-Brisbane sizzles with sass and sensuality. And Siegel, returning to Stratford after the short-lived Paradise Road on Broadway, is soulful and grounded in every scene he's in, especially his roof-raising reprise of "I'll Cover You" in the affecting second act.
The only disappointments in the cast are, alas, the Roger and Mimi. Stewart, although he lives up to the "pretty boy front man" lyric in "One Song Glory," has a smooth, pop-style voice that doesn't suit the music – more grit and edge is needed to cut through the rock chords. And at the performance I saw, Macasaet's voice wavered and became screeching in her big number, "Out Tonight."
But Rent is an ensemble show, and group numbers like the title song and "Seasons of Love" are beautifully balanced and staged. And while AIDS prevention and drug treatments have resulted in a huge decrease in transmission and death since the 1980s and 90s, the legacy of the virus hits home in a powerful way in the production's final moments.
Considering Larson's untimely death from an aortic dissection the day before the show's first off-Broadway preview, the musical's "No Day But Today" refrain also resonates with carpe diem force and power.
Rent continues at Stratford's Festival Theatre until October 28. See info here.
More Stratford reviews
This month has been a busy one for freelance assignments. For a full list of my reviews and features, check out the site's Other Writing section.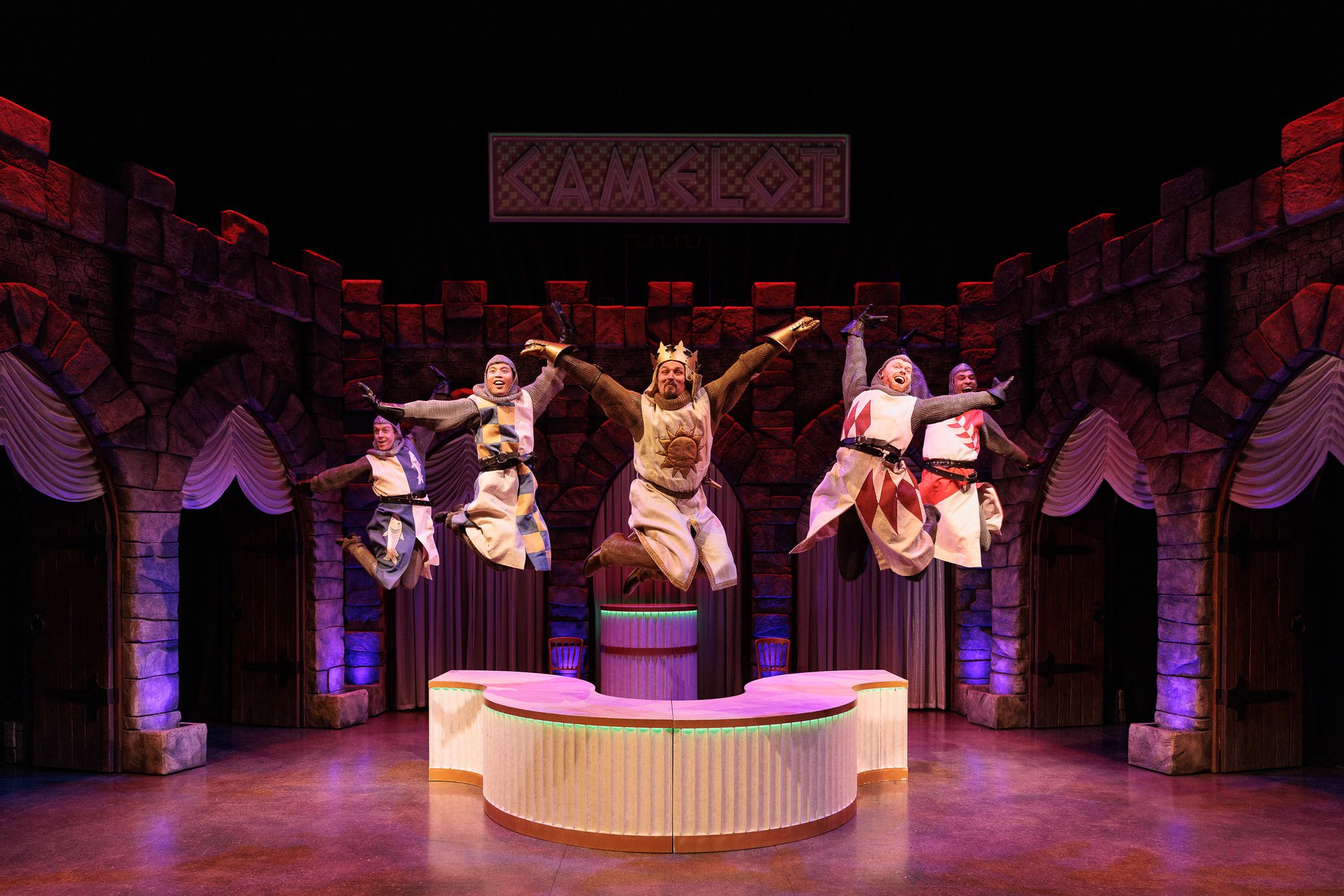 A nice surprise was Monty Python's Spamalot! It wasn't a show I was planning to catch, since I wasn't wowed by the Broadway tour and, frankly, I find British humour often hit-or-miss. Let's just say, with Lezlie Wade's inspired production, I laughed a lot more than I wondered whether something was dated. And I left the theatre humming – which is always nice at a musical comedy.
Here's my review of the show, which runs at the Avon Theatre until October 28.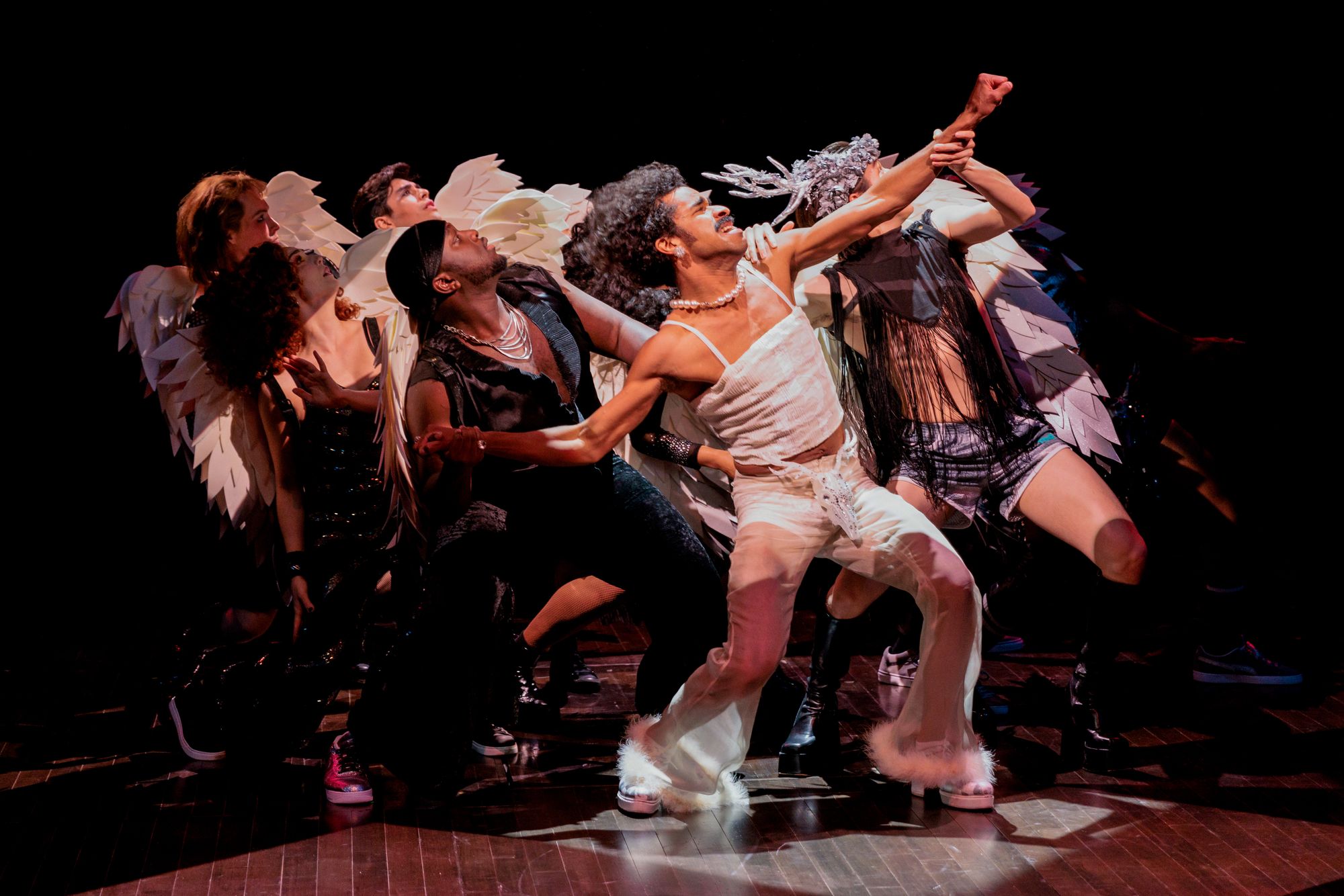 I was definitely looking forward to queer icon Brad Fraser's adaptation of Richard II, one of my favourite Shakespeare history plays. Add in director Jillian Keiley, and it seemed very promising. Alas, I found the production had more style (lots of style, to be sure) than substance. And I wanted Keiley/Fraser's concept to be pushed even further.
Here's my review, which has generated some intriguing comments from Globe readers, many of whom have seen the production. The show runs to September 28 at the Tom Patterson Theatre.
I hope to get to more shows at Stratford, and to visit to Niagara-on-the-Lake as well to see the Shaw Festival.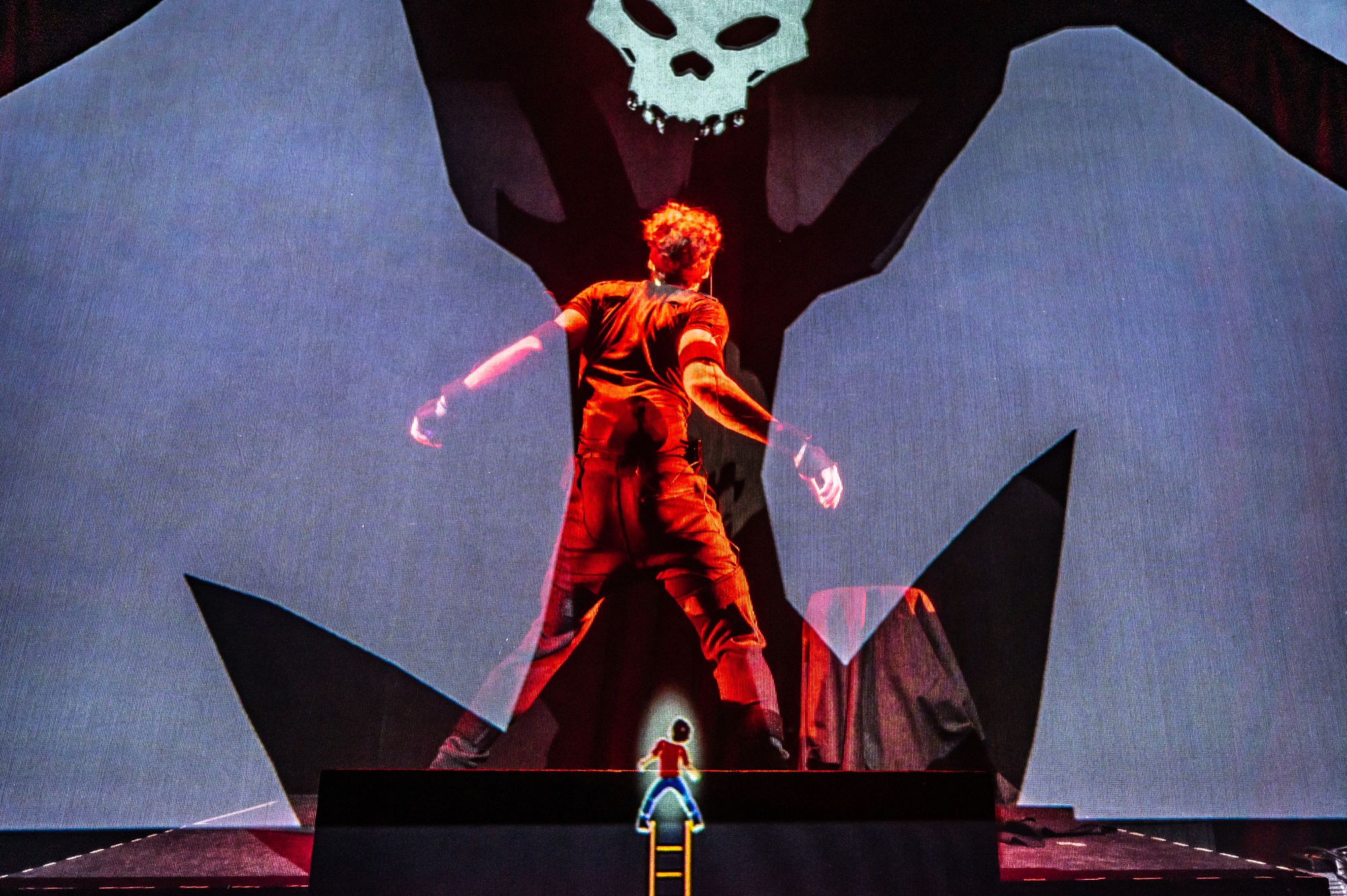 Heins catch-up
Good news! You've got another week to catch Sébastien Heins's one-of-a-kind show No Save Points, a unique mix of theatre, storytelling and videogame technology that explores a painful and personal issue affecting Heins and his family.
The production, which lets you press buttons on a game console to help Heins through several beautifully realized games, has been extended at the Lighthouse ArtSpace (1 Yonge) until July 2. Here's my review of the show, and here's the link for more info and to buy tickets.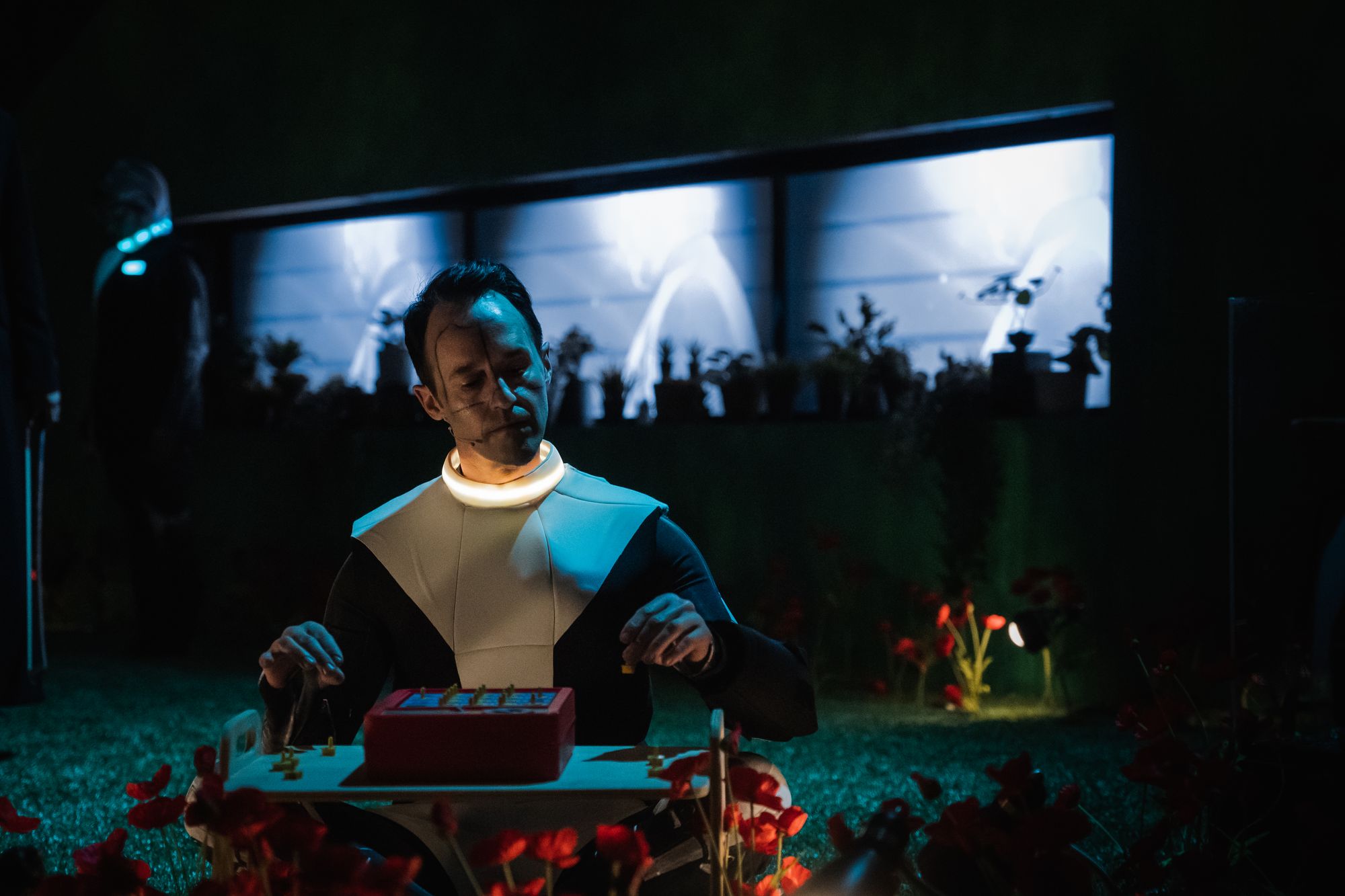 R.U.R. wows North American critics
After sweeping last year's Dora Awards' opera division with six wins, Nicole Lizée and Nicolas Billon's remarkable R.U.R. A Torrent of Light has been named Best New Opera by the Music Critics Association of North America.
"R.U.R. A Torrent of Light is accomplished on many levels, but we were impressed particularly by the freshness and vitality of Nicole Lizée's score," read a statement from the awards committee, which presented the award on June 22 at the University Club of Chicago.
"While rooted in the minimalist tradition, the music is inventive, expressive and expertly written for the voice," the committee continued. "Nicolas Billon's libretto cleverly employs repetition to represent the efforts of machines to express themselves. A figure of particular interest is the android Alex. It is unusual for a non-human character to invite deep sympathy. The dilemma of Alex scans as authentically operatic."
The Tapestry Opera production, directed by Michael Hidetoshi Mori with music direction by conductor Gregory Oh, received its world premiere in Toronto on May 28, 2022 at the Great Hall at OCAD. Critics, including me, raved about it.
Play on, PlayME
In my last newsletter, I inadvertently wrote that frequent post sponsor CBC podcast PlayME was "closing its final season" with the audio drama version of Marcia Johnson's Serving Elizabeth. It was not the final season but simply the latest.
If you find yourself missing the podcast, be sure to check out the archive of dozens of fine Canadian dramas here. And while you're at it, what new plays would you like to hear in audio form? I'd vote for Paolo Santalucia's Prodigal, Kanika Ambrose's our place and Anosh Irani's Behind the Moon.
All three, which are nominated for several Dora Awards, would lend themselves beautifully to audio adaptations. Just saying. Fingers crossed.