Review: Schmigadoon Season 2 is a marvellous musicals mashup
The second season of the Apple TV+ series draws from 60s and 70s shows like Chicago, Sweeney Todd, Cabaret, Hair, Pippin and Annie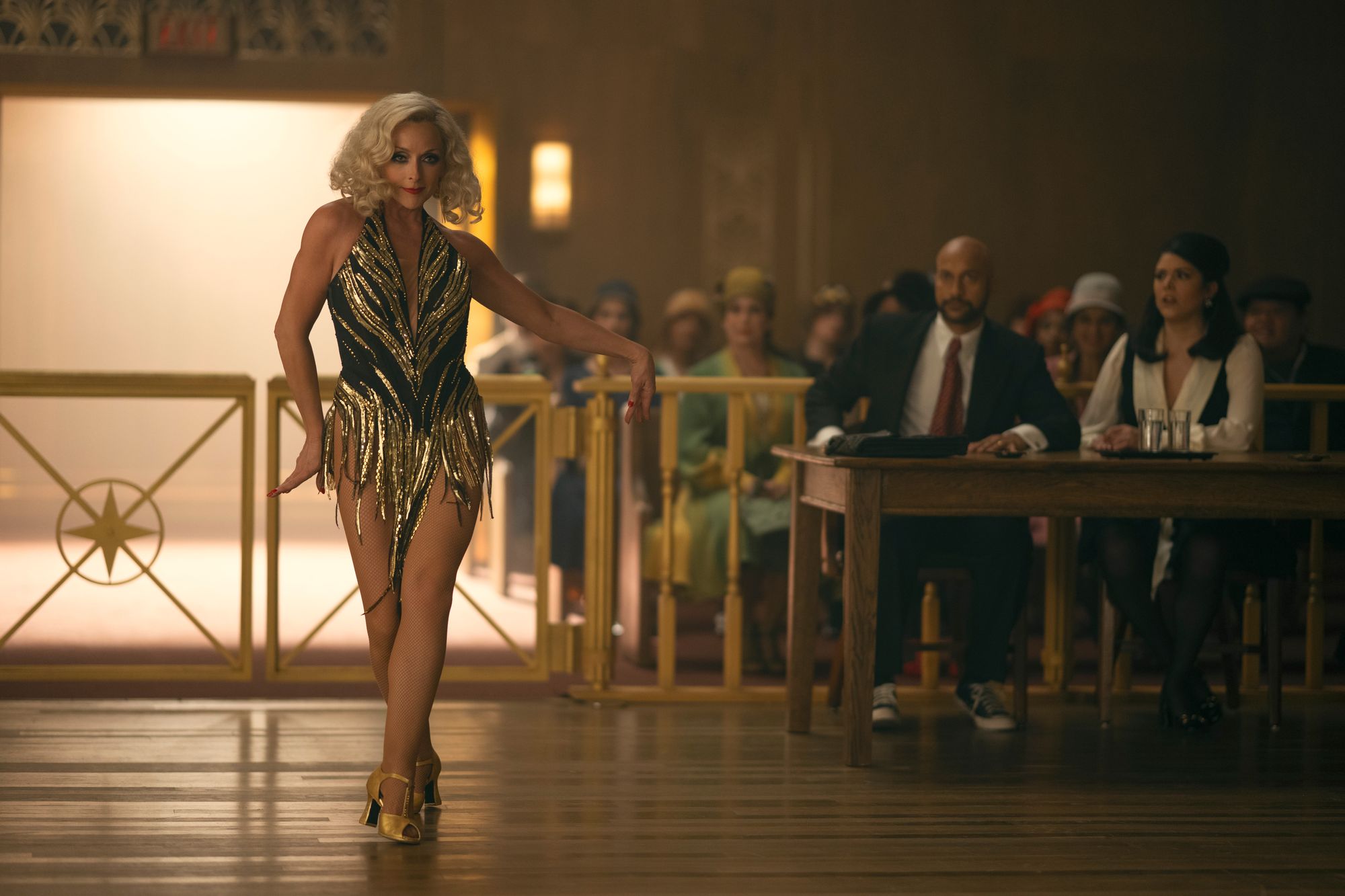 ✅SCHMIGADOON: SEASON 2 (Cinco Paul, Ken Daurio). Starring Cecily Strong, Keegan-Michael Key, Tituss Burgess, Dove Cameron, Jaime Camil, Kristin Chenoweth, Alan Cumming, Ariana DeBose, Ann Harada, Jane Krakowski, Patrick Page, Martin Short and Aaron Tveit. Six episodes on Apple TV+. Two drop on April 5, then drop weekly until May 3. Rating: ✭✭✭✭
The first season of the delightful Apple TV+ series Schmigadoon took place in an imaginary setting straight out of Golden Age musicals like Brigadoon, Oklahoma, Carousel and The Music Man. It was here that New York doctors Melissa and Josh (Cecily Strong, Keegan-Michael Key) worked out their relationship problems while singing and dancing with the likes of Kristin Chenoweth, Alan Cumming, Jane Krakowski, Aaron Tveit and a pre-Oscar winning Ariana DeBose – before heading back to the Big Apple, happily ever ever after.
✅ = Critic's pick / ✭ or ✭✭ = didn't work for me / ✭✭✭ = recommended / ✭✭✭✭ = excellent / ✭✭✭✭✭ = outstanding, among best of the year
But as a recently revived Sondheim Broadway show from the 80s has taught us, happy endings are a little more complicated than that.
Which leads us to the six-episode arc of season two. After a cheery montage in which the pair get married, settle in the suburbs and then try to start a family, they eventually get stuck in a rut. (One awkward scene seems to address the real-life awkward scenes that Strong has experienced.)
After two years of disillusionment, the couple decide to pack up their knapsacks and return to the land of sunshine and lollipops. Only they can't find it, and their car breaks down in front of a seedy-looking cesspool called Schmicago, which definitely isn't River City.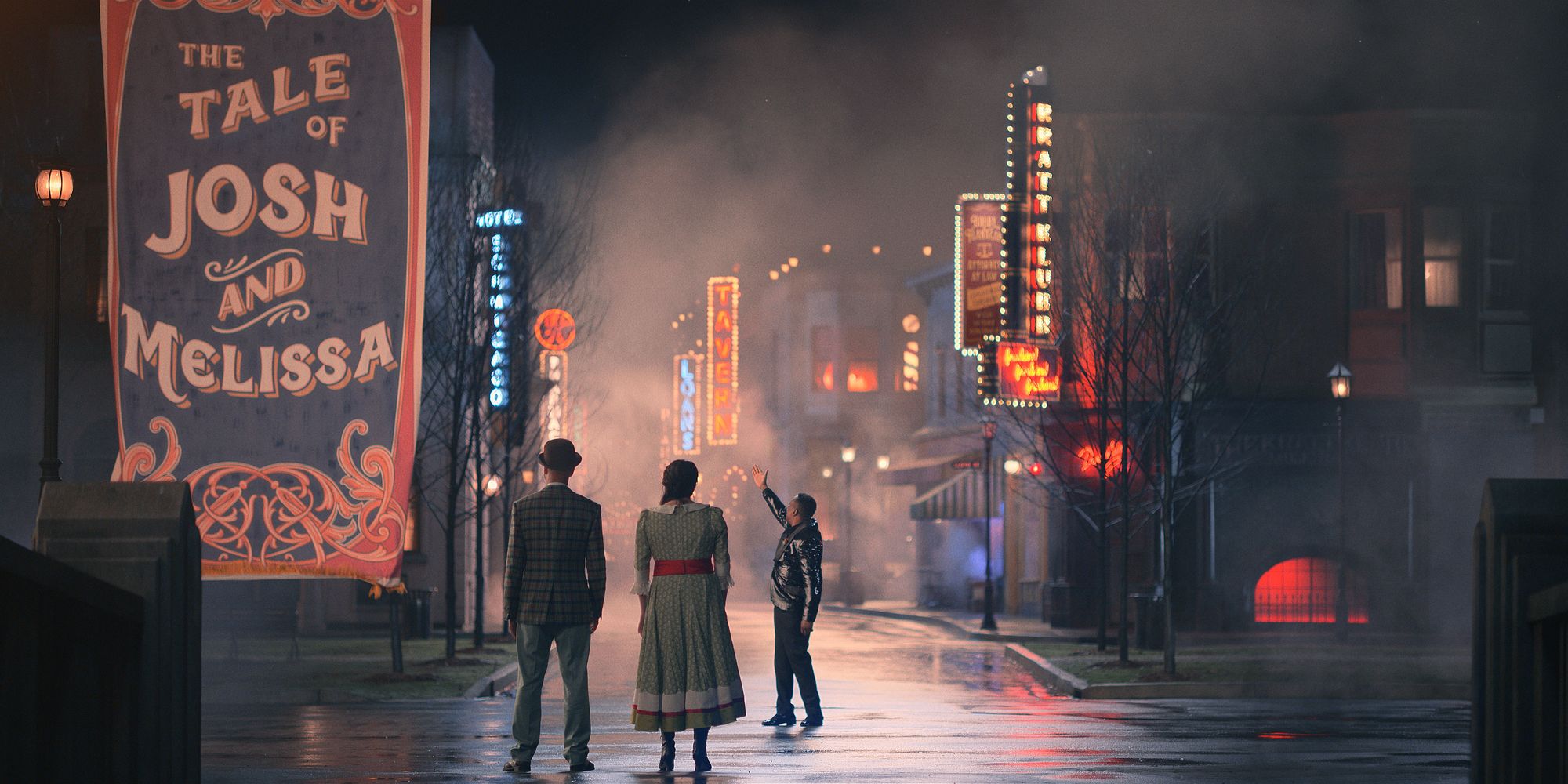 Instead, they're greeted by a cynical, knowing narrator (Unbreakable Kimmy Schmidt's Tituss Burgess), who introduces us to characters and scenarios that are darker than their 40s and 50s counterparts.
Murder, butchery, cannibalism and counter culture protests are on the parodic playbill this time around, with nods to everything from Chicago (obviously), Cabaret, Sweeney Todd, Annie and Hair/Pippin/Godspell/Jesus Christ Superstar.
Much of the fun in this season is playing name-that-musical-reference. As a leather-vest-with-no-shirt-wearing hippie, Tveit gets to nail an affectionate knockoff of Pippin's notoriously vague song "Corner of the Sky" in the season's second episode, while Krakowski, playing a corrupt Billy Flynn-like lawyer, has a couple of showstoppers, like the acrobatic "Bells and Whistles" in episode three.
While only a few of the numbers – written by co-creator Cinco Paul – match the genius of the originals, there are a few songs that come close. A clever knockoff of "Hey Big Spender" in the first episode, complete with satiric Fosse choreography, illustrates how few taboos are left in contemporary society. And later in the season Strong gets to belt out a catchy homage to Cabaret's "Maybe This Time" called "It's My Turn Now" that seems destined for an Emmy nomination, or at least drunken renditions at Marie's Crisis later this year.
There's even a very funny homage to the inevitable ensemble number, besting West Side Story's quintet with a sextet – or a septet if you include a repeated refrain from Company delivered by Canadian Karin Konoval.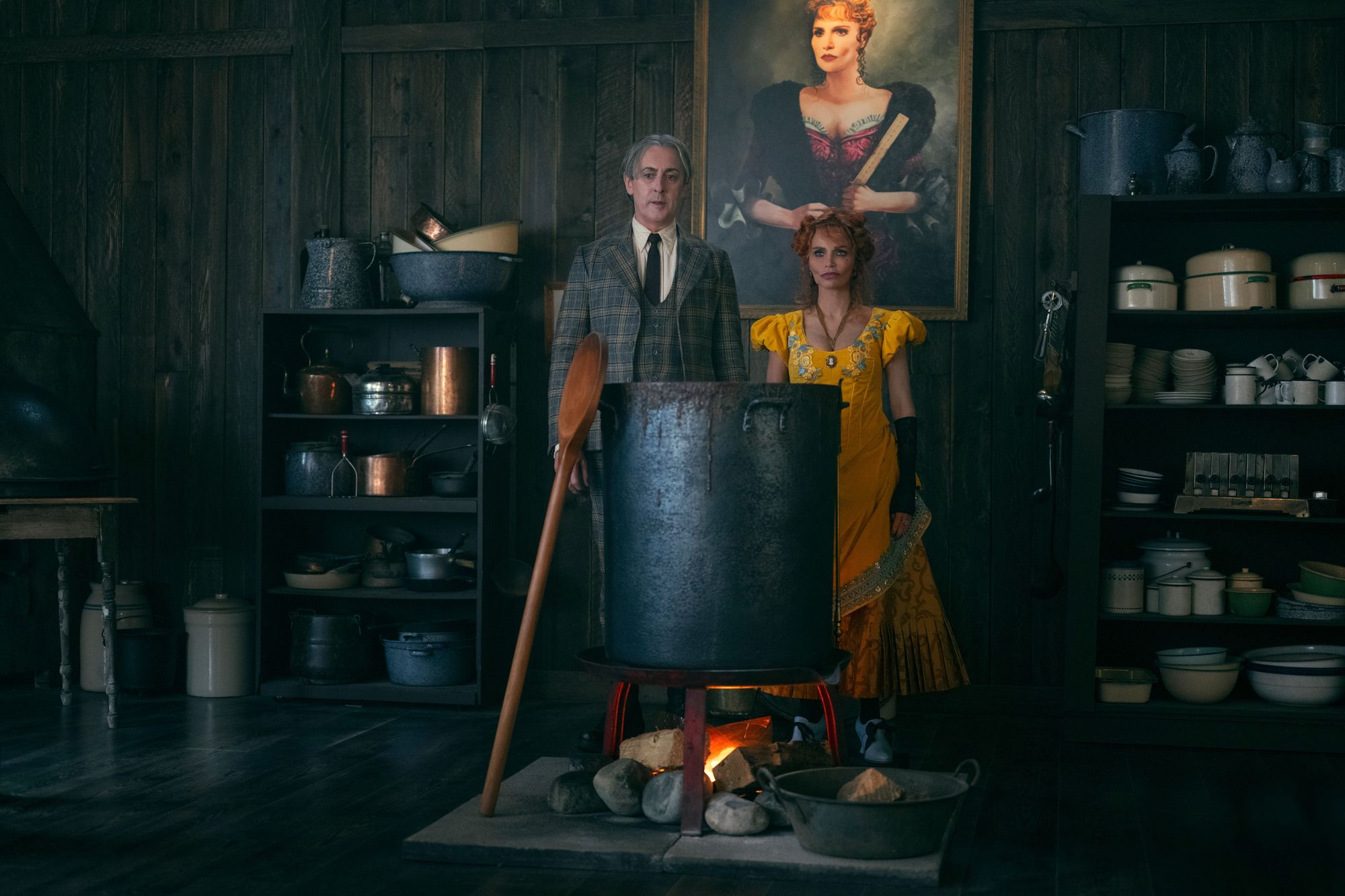 Because of the range of musicals represented, this season gives the show's production design team a richer palette to draw from, especially in the wigs and costumes departments.
While the script could be tightened – we're never really given a proper explanation of a central murder – and some performers like Hadestown's Patrick Page aren't given enough to do, there's still lots to enjoy. And added together, the six episodes clock in at about the same time as each of this year's best picture Oscar nominees.
Key and Strong are as watchable as ever, with the latter demonstrating some real dramatic chops throughout. But the standouts in this season are Dove Cameron, as a Sally Bowles-type character named Jenny Banks, and Burgess, whose direct address narrator schtick never gets old and who gets to belt out some high notes that would make both Fosse and Andrew Lloyd Webber happy.