Goodbye, dad
My father loved Les Mis and Come From Away, did a great imitation of Mr. Kim and taught me never to pretend that I liked something when I didn't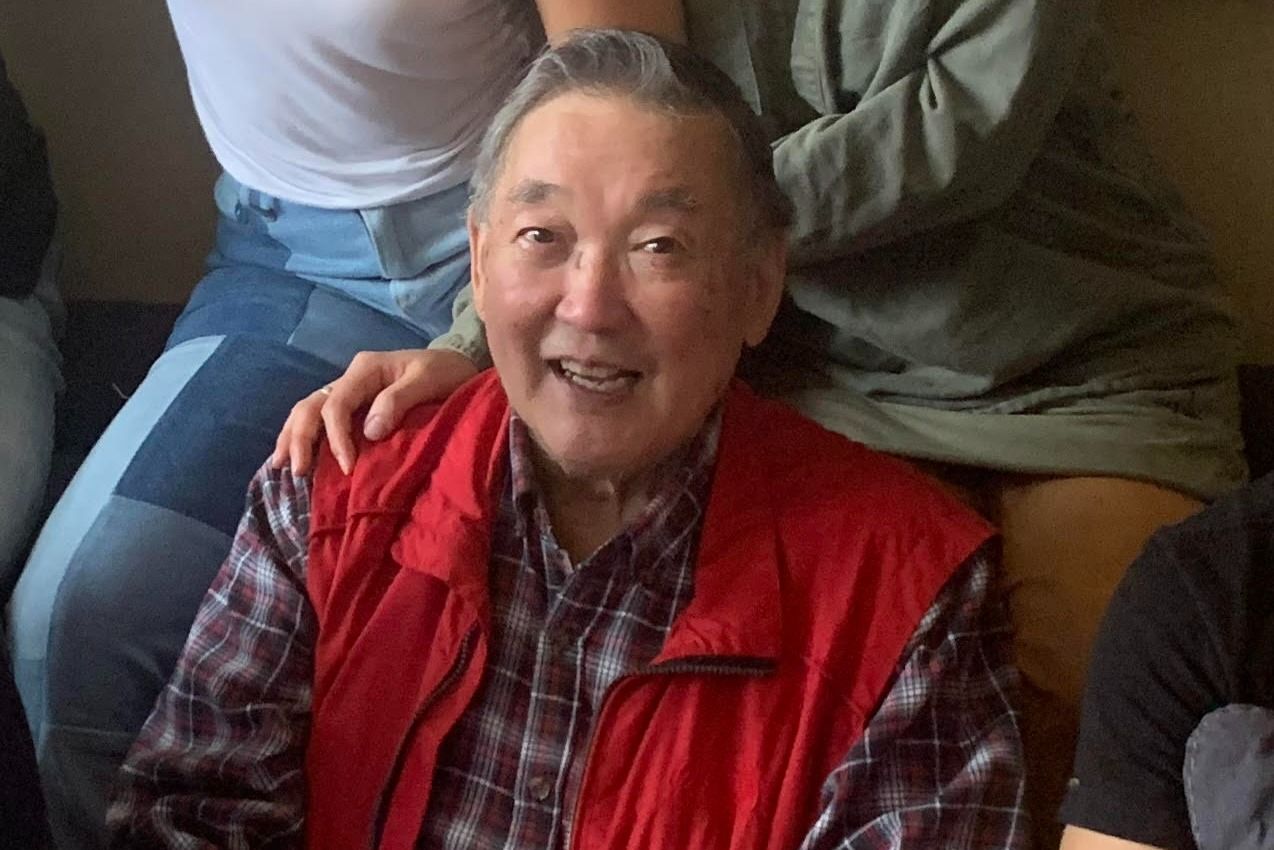 My father passed away last week, and since then time has seemed really strange. Some days go by quickly, while others drag on endlessly. I'll be doing a task and then forget what it is I set out to do. I either forget to eat, or eat non-stop. I frequently wonder what day it is.
Theatre runs being what they are, I made sure I kept up with a few shows (please, please go see Pressure and Girls & Boys), but honestly I haven't felt much like writing about them. My mind is too occupied with memories of my father, both my own and those shared by people who knew and loved him, in the past week. I'll be watching a scene, and a line will remind me of something he once said; a character will do something, and I'll think, "What if my dad did that, too?"
Sure, these stream-of-consciousness thoughts go through everyone's minds when experiencing art, but I seem especially prone to them now.
And now that the funeral services are over, the long line of relatives and friends gone, the flowers taken home, I'm feeling a little empty. (Still to come: clearing out his house, which will bring back its own set of memories.) Plus, as an obvious distraction mechanism, I keep wondering if I caught COVID during the hours of indoor ceremonies, hugging, shaking hands, eating and drinking. (I often thanked people for wearing masks.)
Encouraging my love of theatre
But this site is about theatre. And even though he was more interested in things like fishing, gambling and sports, my dad and I also saw quite a few shows together.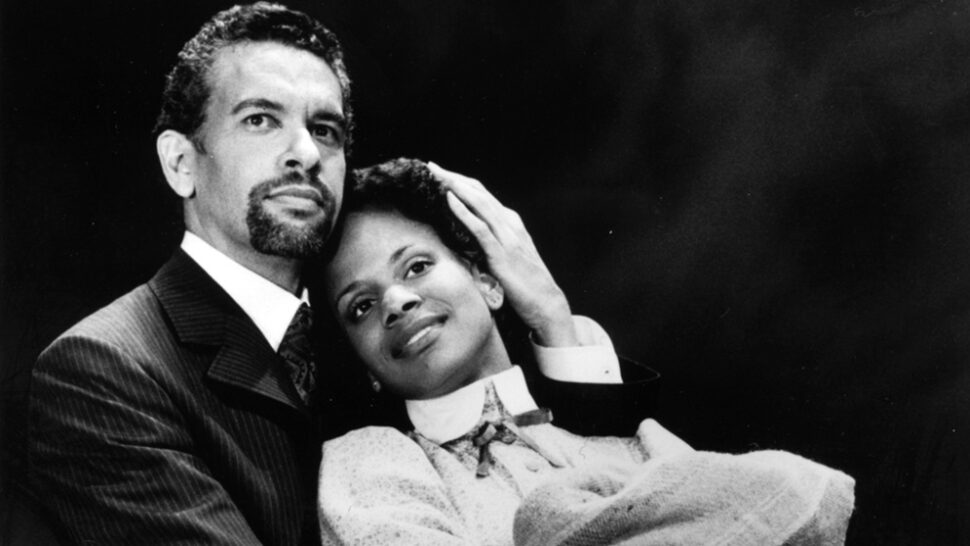 I'm not sure when the tradition started, but pretty much every summer my parents would take me to either the Stratford or Shaw Festivals to have a picnic and see a show. They also took me to shows here in Toronto. We saw big musicals like 1993's Show Boat revival (Rebecca Luker! Elaine Stritch! Robert Morse!) and Ragtime (Brian Stokes Mitchell! Audra McDonald! Marin Mazzie! Peter Friedman! Judy Kaye! That future Glee star!), both of which went on to Broadway glory.
But we also saw plays. I remember once they bought tickets to a production of Driving Miss Daisy, starring Frances Hyland and Vince Metcalfe, at the Bathurst Street Theatre. Curious about the production, I Googled it and discovered that the film version would come out at the end of the year, 1989; I'm not sure how they knew to seek it out.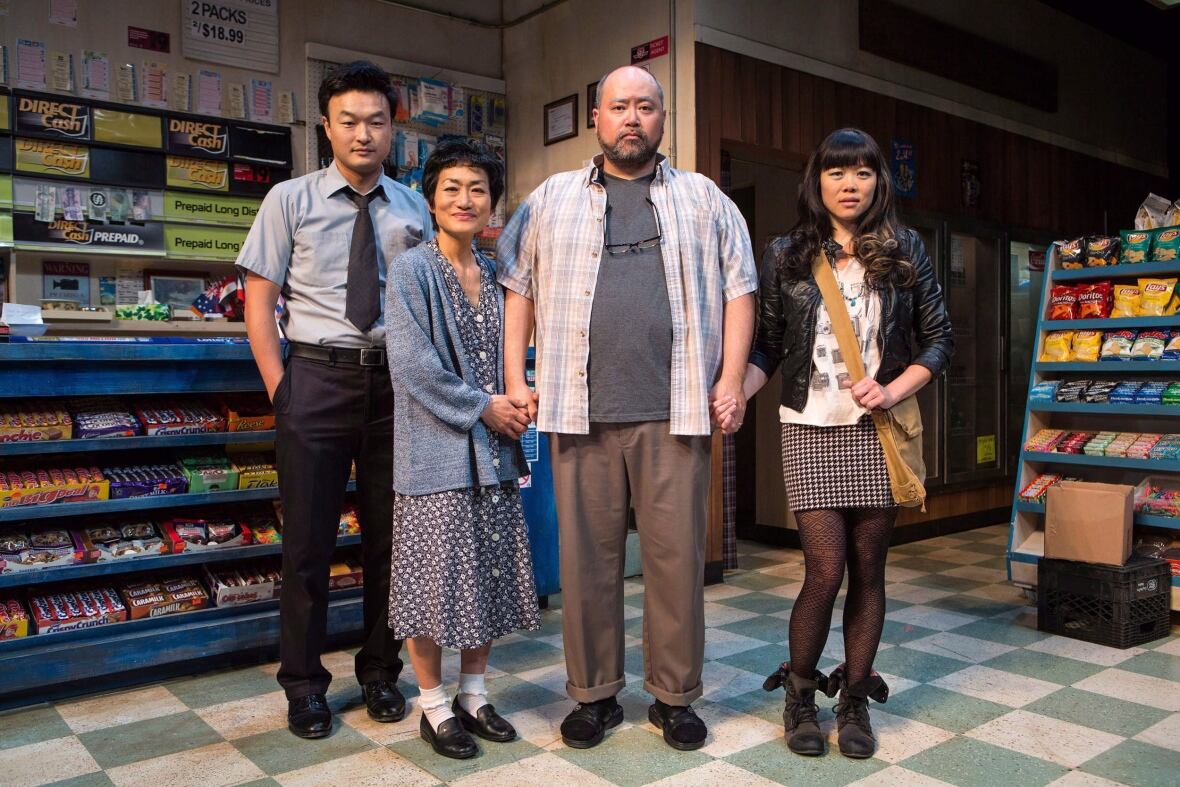 Later on, when it was my job to go see theatre, I knew there would be some shows my dad would like. I'd seen Kim's Convenience at the Fringe Festival, and written a cover story on playwright Ins Choi. So when it got remounted at Soulpepper (years before it became a hit TV show), I bought tickets for my parents and my aunt because my mom and her sisters and brother had grown up working in a variety store.
This was probably the first time we, an Asian-Canadian family, had seen a show featuring primarily Asian-Canadian actors. My dad loved it. For years afterwards he would mimic Mr. Kim's "Steal / No steal" routine.
Huge Les Mis fan
My dad was also a huge Les Misérables fan, because he read the novel in school – "the longest book I've ever read," he would always say. And so whenever the show toured to Toronto, he would be my date, the two of us wiping away tears at the most sentimental moments.
I took him to see the musical Come From Away in its pre-Broadway run – and because of his enthusiastic response I just knew it would be a huge hit. Of course it was. In Las Vegas, combining two of my favourite activities – theatre and gambling – we would see everything from the jaw-dropping Cirque du Soleil Beatles show Love (we both, um, loved it) to the contrived Million Dollar Quartet (we were both... "meh.")
My dad was down to earth, unpretentious and had impeccable bullshit radar. If he didn't like something – on the stage, or on the hockey rink – he wouldn't pretend that he did. But when he loved something he loved it fiercely.
I hope I've inherited some of that from him.
Miss you, dad.